When was the last time you received a bouquet of flowers? Can you even remember the last time you received a bouquet of flowers or what it was for? The last time I received flowers which were delivered by a florist were nearly three years ago when Jelly Bean was born. Even so, whenever I see a flower delivery van I do get a little flutter in my chest wondering if this time they will ring my doorbell (hello Hubby are you reading this!?!).
So what is it about flowers that we love?
1.We know that we are loved.
Before you even read the card, you know that someone has been thinking about you and it makes you feel special – loved. The fact that someone has taken the time to contact a florist, pick out a bouquet and write a message with you in mind is a heart-warming feeling.
2. Adds instant colour to the home

No matter what size the bouquet of flowers, the effect that they can have on a room is still the same. They create a splash of colour which adds feeling to a room, warmth and depth. Placing flowers against a blank wall is like adding a piece of art that changes day by day as the flowers open and bloom, changing shape and colour.
3. Brings back memories and creates new ones

Receiving flowers has the ability to stir up old memories and create new ones. Different flowers remind me of different places, holidays, places I have visited. Lily of the Valley was my Nanna's favourite flower so whenever I see them I am instantly reminded of my lovely Nanna, I had Lily of the Valley in my Wedding Bouquet for that exact reason. When Hubby gives me flowers he will often choose Yellow Roses, especially for anniversaries, birthdays and on Valentines Day because he knows they are my favourite flower and they are also the flower that he first gave me in a very romantic gesture.
4. Beautiful aroma which lifts the spirits

I love having fresh flowers in my home because of how their aroma spreads throughout the house. The scent of a flower has the ability to transport you back to a place and time. It might be a gentle reminder of a place you visited as a child, or flowers that your Grandma used to have in her garden. Mine always had Sweet Pea in her garden and I feel like I am right back there whenever I smell them.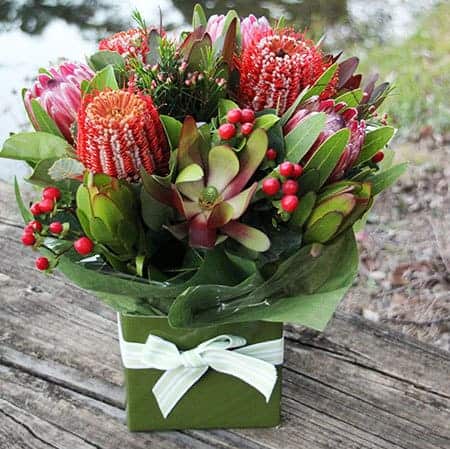 5. Stimulates creativity
Flowers are known for the stimulating properties, they are great for improving concentration and encouraging creativity. I don't know about you but the older I get, the more I welcome things which help me to be more creative and able to concentrate.
Wouldn't it be great to make a special someone in your life just to have one of these benefits? Make someone smile today and order your special flower delivery.
Featured Post