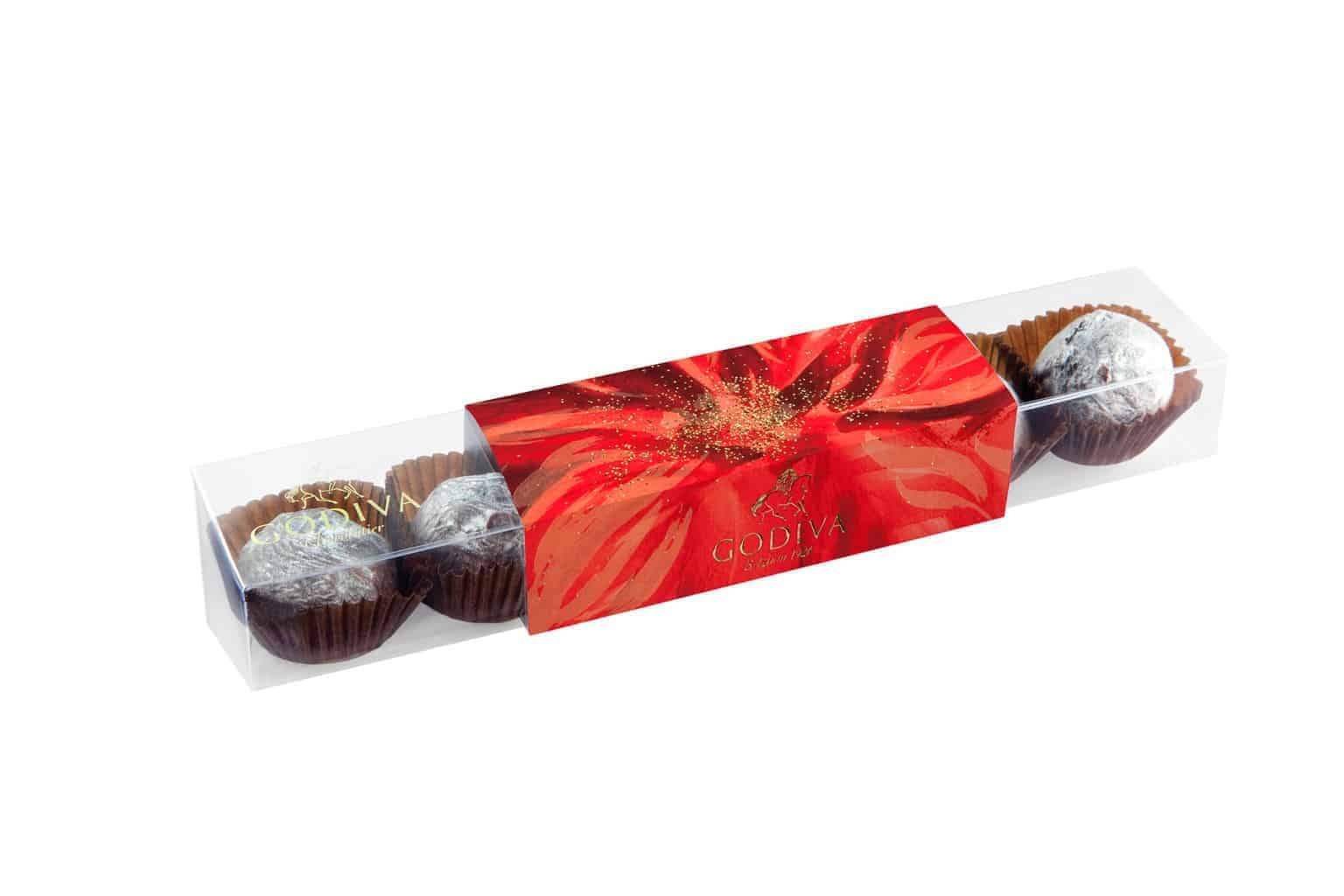 Come on, what would Christmas be if we didn't have chocolate?! I paused for a moment today when buying stocking fillers for the Beans to question whether or not they really needed chocolate, no probably not BUT it's Christmas and everyone deserves chocolate at Christmas. I can barely make it through a standard day without chocolate let alone THE day!!
I have recently been sent chocolates from Godiva Chocolates, a company I had never heard of before but let me tell you those chocolates didn't hang around for long, I tried really hard to save half of them for Hubby but in the end I figured he was trying to watch his waistline so he would most likely be happier with just a couple of the dark chocolates, you know 'quality not quantity' and so for his sake alone, I ate the rest. They were delicious, creamy, a little bit nutty and soooooo mourish.
A great little stocking filler would be an elegant cello of 6 luxurious Whisky truffles (£6.50 for 6 pieces)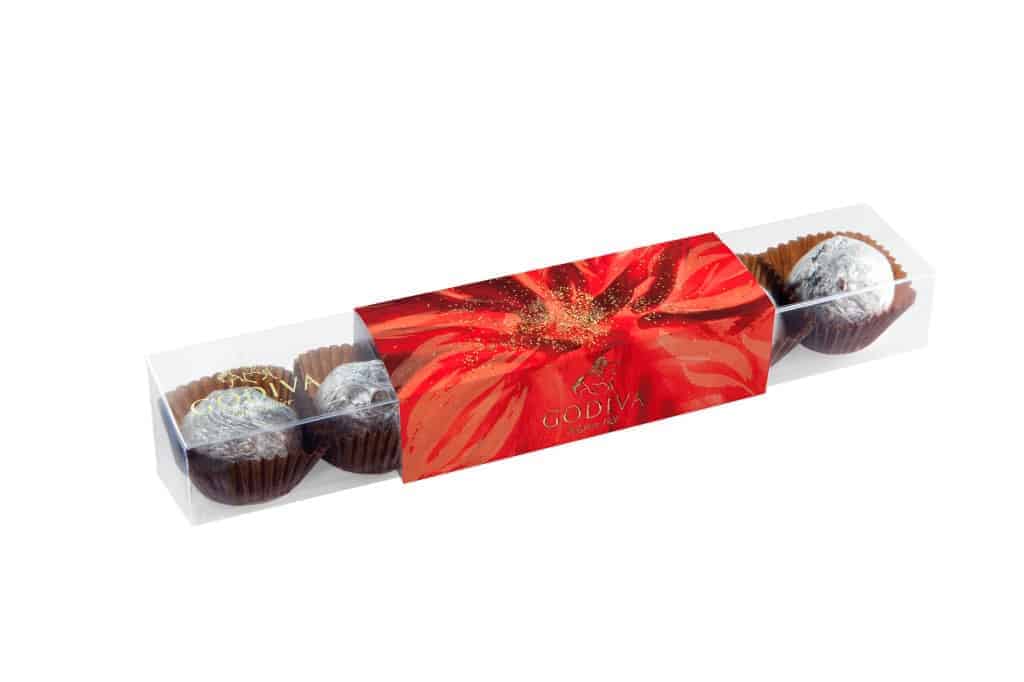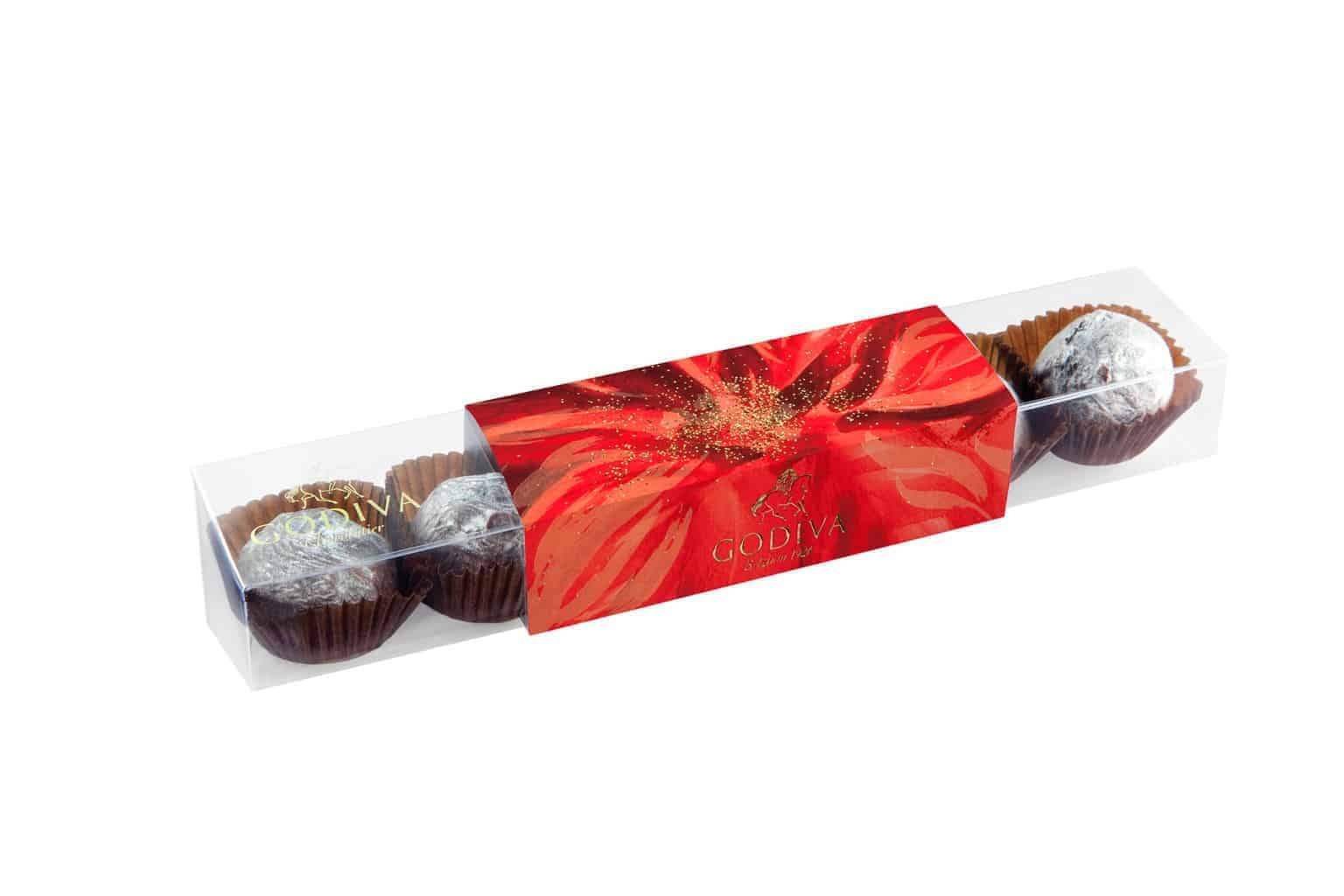 The most festive and adorable of them all: the Godiva Christmas stocking. Hidden inside are little Christmas chocolate sujets, milk, dark and white, for all tastes and all ages. (£17)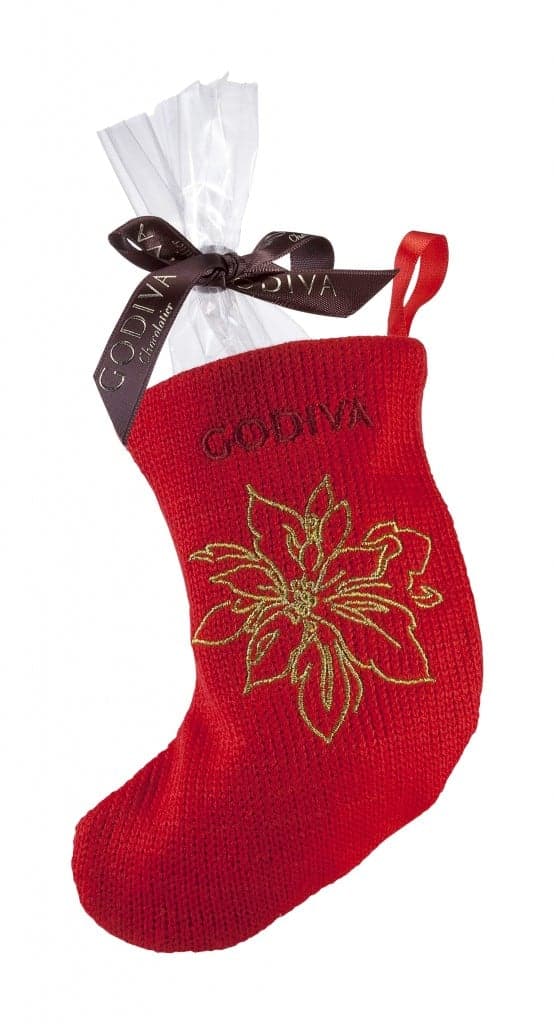 Without doubt the most stunning and luxurious box of chocolates I have seen: The Swarovski box (£120).
It is filled with 60 of the finest Christmas truffles, carres and chocolates, perfect for dramatic dinners or for a generous present.