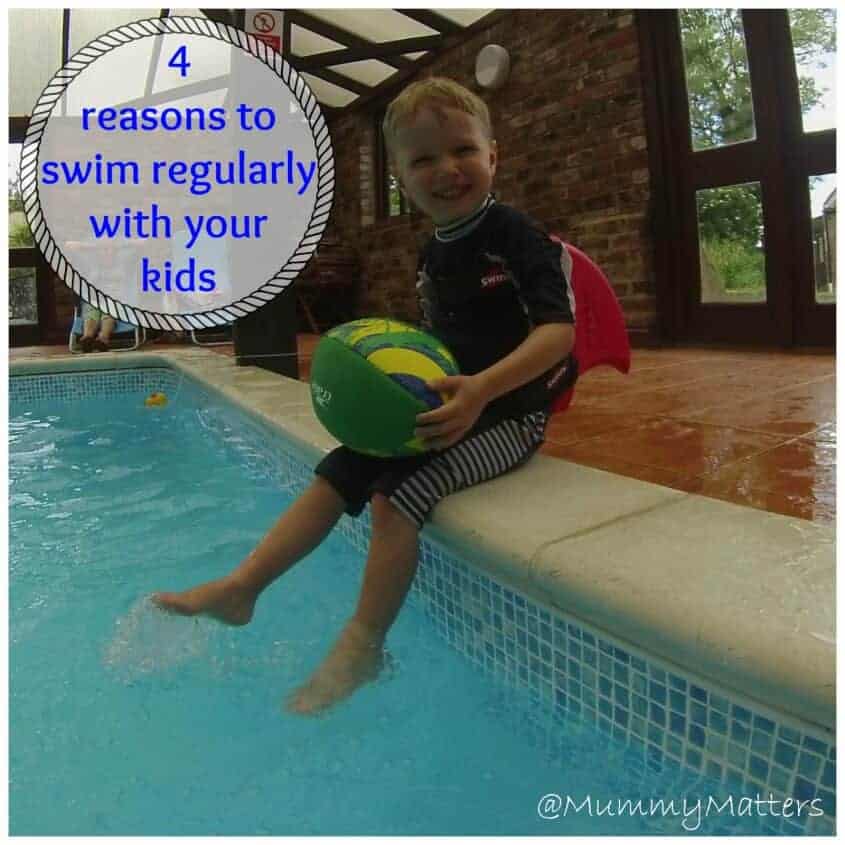 4 Reasons to Go Swimming with Your Kids Regularly
Swimming is something that most people can find a place to do regularly, fairly cheaply, and is one of the best sports there is to do as a family. As a mum, one of the best things you can do to help your kids learn to swim well and feel good in the water is lead by example and get in the pool to have fun with them. So, pick yourself out some gorgeous bathing suits like these by Becca swimwear, and dive in for all these great benefits:
Swimming Is a Great Exercise for Almost Everyone!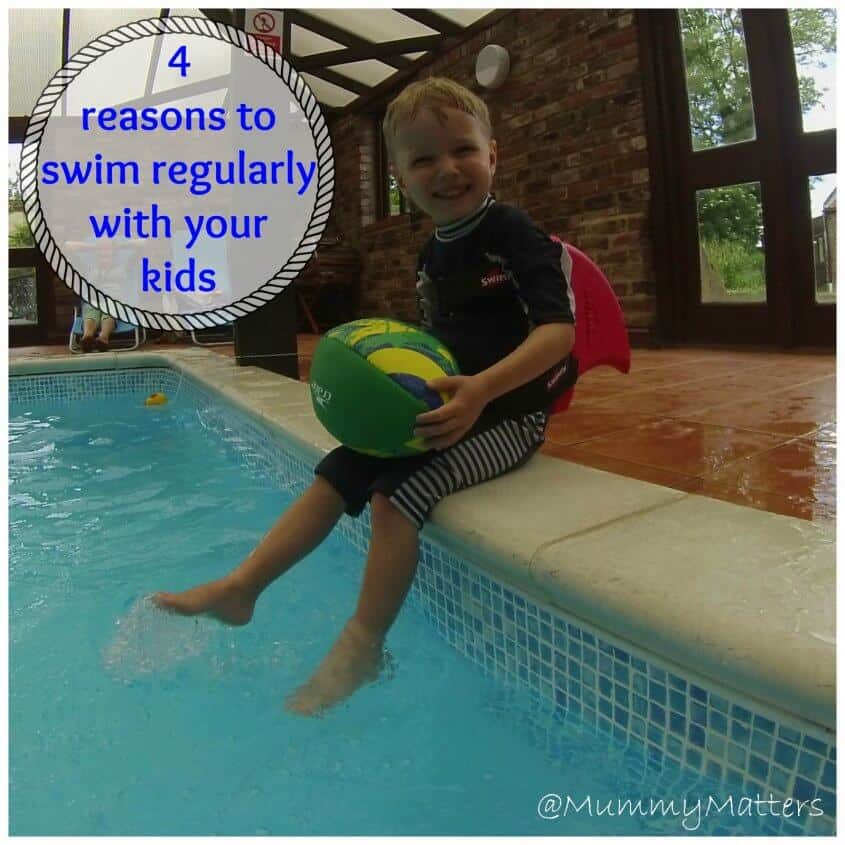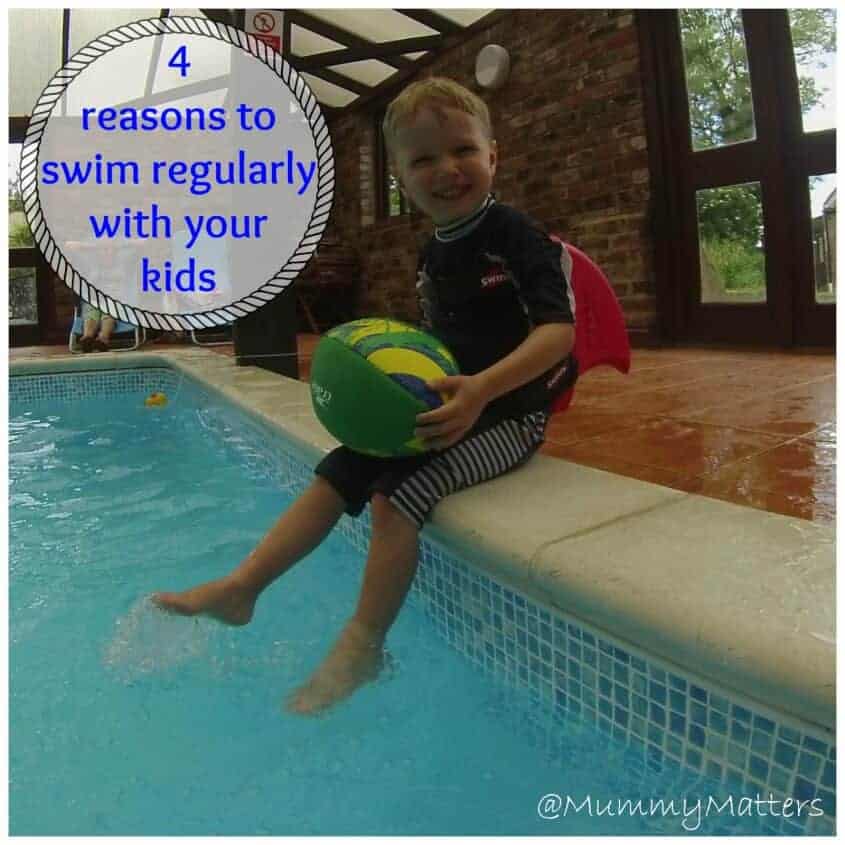 Swimming is a good exercise from a cardio perspective, and also uses a lot of muscles, making it an excellent all-around sport. However, one of the best things about it compared with running, dancing and other good general sports is that you can do it even if you are pregnant, very unfit, or have injuries because the water supports your weight and your joints.
Additionally, people who don't like cardio because they don't like feeling hot and sweaty, tend to like to swim because the cold water in the pool makes them feel more comfortable even when they are exercising hard. This makes swimming an ideal form of exercise for mums in all different conditions, and it can be the key to losing baby weight, too!
Naturally, it isn't just good exercise for mums, but also for kids. Even very young children who can't swim properly yet can get used to being active and having fun in the water, which will make them more confident at swimming as they grow. Swimming floaties are a great way to introduce young children to the water. Older kids can enjoy swimming, diving and playing active games in the water, and this helps keep them from becoming overweight or from being averse to being active.
Teaching Your Kids to Swim Is Good Bonding
Sure, you can get swimming lessons for your kids or let them learn at school, but teaching them how to swim yourself is a great way to feel like you are passing on a useful and fun skill, and spend some quality time together. Just as it can be lovely to read with your kids and teach them new words and reading skills, teaching them how to swim can allow you to bond over meeting the challenges of building new skills and growing as people.
Even if you don't have the proper techniques to teach them, getting them confident in the water can mean they have a head start when a professional comes along to teach them the perfect front crawl!
It's a Fairly Cheap Regular Activity You Can All Look Forward To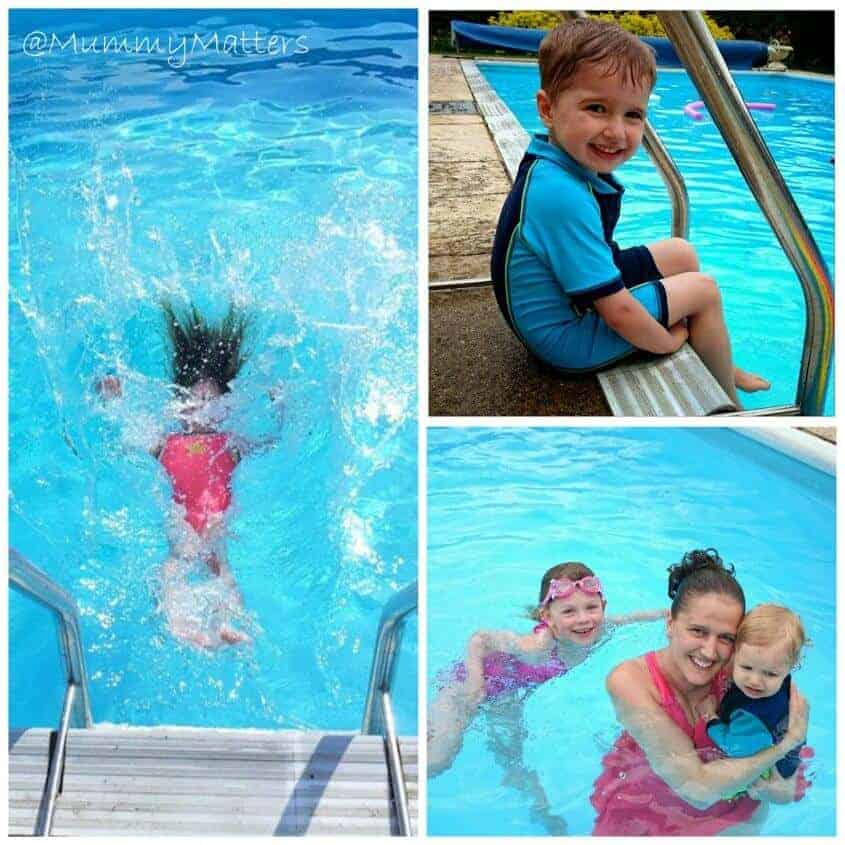 If you set up swimming as something you do every weekend or one or two evenings a week (or any other time of day if your kids aren't in school yet), then it's a great family 'date' they can look forward to when they know they'll have something fun to do. Usually, swimming doesn't cost a lot at public pools and if you go regularly you can often save by buying family passes or memberships.
Turn it into an even more fun family hobby by stopping for their favourite food or a treat on the way home, and your kids are sure to be very enthusiastic about swimming night! If you want to, you can let older kids bring along a friend, too, so that they can have fun socializing as well as getting exercise and spending time with the family.
It Can Be Great When You Go on Vacation
If your kids learn to love the water, swim well, and enjoy doing it with their parents, then it'll make family holidays to places like the beach or a lake even more fun, as they will be happy to spend most of their time in the water.
Being confident swimmers is great for kids who will also then be open to trying out other water based activities when the opportunity arises, whether it's snorkelling, diving, surfing, rafting, windsurfing or sailing. If you like the idea of active holidays doing things together as a family, then having that regular time swimming together is a great way to introduce your kids to the idea.
While your kids may have lots of chances to swim at school or with friends, doing it as a regular family thing gives you a relatively cheap way to keep them entertained and spend time together, that also keeps you all in shape and sets them up for other sports as they grow!