Reconnect: 12 Unmissable Family Activities in Croydon
Living through a worldwide pandemic has undeniably shaken up the family dynamic. As a result, tensions may be higher than usual; you may feel more emotional or exhausted from the past 18 months of unknowns.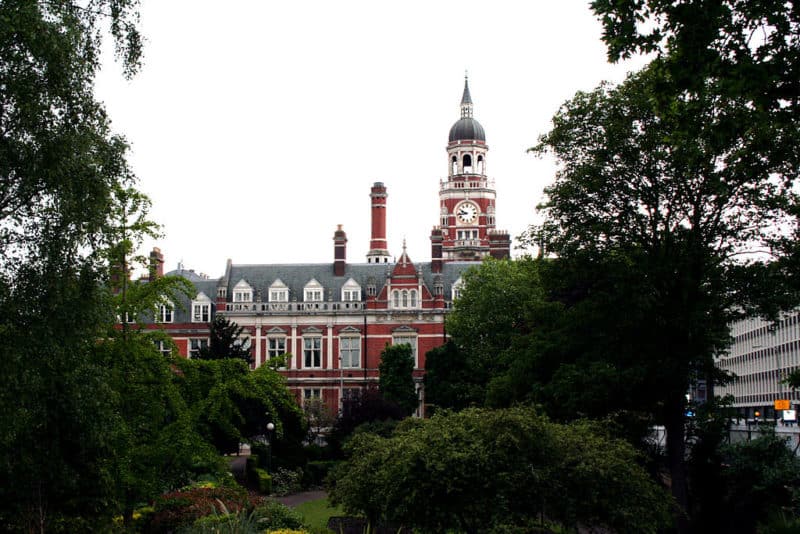 Now that we are starting to see the other side of lockdown, reconnecting with your loved ones has never been more important. Fortunately, Croydon is a vibrant town with a wide range of activities and experiences suitable for the whole family.
Here are 12 unmissable family activities to help you reconnect this summer:
1. Boxpark Croydon
Home to a metropolis of foodie delights, Croydon's very own Boxpark offers authentic tastes from around the world, all under one uniquely designed space. What's more, there are over 40 eateries to choose from, including the otherworldly freakshake dream Sweetbean and the mouthwatering Karachi street food hub Thela.
Offering almost endless choice, the whole family can sample global cuisine like no other.
Sit amongst the shipping containers and get your fill of some of the best food available in London. What delicacy takes your fancy?
2. Exciting Escapes
Weekends with the kids can be a challenge, and after months of walks, runs around the same old park and having a splash in the river, you all need to inject some fresh perspective into your lives. Thankfully, Croydon's escape room, Exciting Escapes, is just what the doctor ordered.
So throw the rulebook out the window, and immerse yourselves in a 1950s Cold War-era plot or relive the 1990s as you uncover a secret spy mission before it's too late. With sixty minutes on the clock and a case to solve, this unique experience will stay with you for a lifetime.
3. Oxygen Freejumping
Thrill-seekers and adrenaline junkies rejoice! Croydon's Oxygen Freejumping is not only jammed full of trampolines to bounce around on, but it offers several different activities suitable for all ages.
Whether you want to test out your skills on the giant airbag or Olympic-standard performance trampoline, take on the speed challenge or let your under 5s go wild in the play area, the whole family will be eager to come back again and again.
With one-hour slots available for visitors, make sure you check out the events and booking page before your arrival on the day.
4. Croydon Airport Visitor Centre
Jam-packed with award-winning interactive displays, storyboards and rare aviation artefacts, the Airport Visitor Centre is well worth a look. Within the micro museum's walls, you can learn what it was like during World War I at Britain's first major international airport, discover unique stories from the Batlle of Britain and more.
Other highlights include the story of Amy Johnson's record-breaking flight, the Imperial Airways and BOAC exhibition and the world's oldest air traffic control tower, which is home to the visitor centre. Ensure you plan, as the museum is only open on the 1st Sunday of each month and for special events.
5. The Ludoquist
There's nothing like a unique, quirky experience to bring the whole band back together! Fortunately, The Ludoquist is your one-stop cafe that is bursting with all your favourite retro board games and some lesser-known ones to entertain all ages.
While you play, tuck into one of their delicious freshly baked pizzas or enjoy a delicious coffee. You won't regret it!
6. Croydon Museum
Croydon Museum is not to be missed. Bursting with wonderful exhibitions with artefacts from the past, a calendar packed with engaging kids activities and a well-stocked library; you'll have plenty of talking points with your children as you sit down for a welcome treat from their in-house cafe.
7. Surrey Street Market
Now that you've journeyed through the past take a wander down London's oldest street market. Dating back to 1236, Surrey Street Market sells a variety of cuisine from the Caribbean and Asia. There you will find one of the widest selections of herbs, spices, fresh fruit and vegetables that you'll struggle to find elsewhere.
If you're visiting on the weekend, make sure you check out the Sunday artisan food, crafts and entertainment events held throughout the year.
8. Wandle Park
Sometimes taking a moment to recharge with a stroll through a park is just as important as sharing an experience. Wandle Park not only offers perfect picnic opportunities, but it is home to a fun playground, a beautiful ornamental garden and a well-designed skate park.
Whether you want to explore the gardens or sit and relax in front of the bandstand, this pretty 21-acre park is a welcome tranquil spot for the whole family to enjoy.
9. David Lean Cinema
Set to reopen in the autumn, this intimate art-house cinema showcases the best of British film and world cinema within the Croydon Clocktower arts complex.
With a unique history of its own, the cinema first opened its doors in the 1990s to commemorate the Croydon-born director David Lean. Famed for directing such Hollywood classics The Bridge on the River Kwai (1957), Lawrence of Arabia (1962) and Doctor Zhivago (1965), the cinema continues to honour his legacy.
10. Croham Hurst Woods
An oasis on the edge of Croydon, you can all enjoy spectacular views of the landscape while taking a gentle stroll through the enchanting ancient woodland. If you're feeling adventurous, try and construct a Gruffalo house. The kids will love the imaginative play!
11. Shirley Windmill
Seeing history in action makes the past come alive in ways that simple storytelling cannot. Built in 1854, Shirley Windmill is only one of four large windmills that are open to the public within the Greater London area. There you can discover how flour was milled during Victorian times and get an insider look from the helpful staff and guided tours.
12. Whitgift Shopping Centre
Ready to refresh your wardrobe? Get your dose of retail therapy sorted at the Whitgift Shopping Centre. With a wide range of designer brands and independent sellers to choose from, you can kit the whole family out with new threads before the day is done.
When you're finished, wander down to Matthew's Yard to recharge your batteries with a hearty meal and a bit of light entertainment.
How will you reconnect with your family post lockdown? With Croydon jam-packed with a wide range of activities and experiences, your next challenge is choosing where to go first!