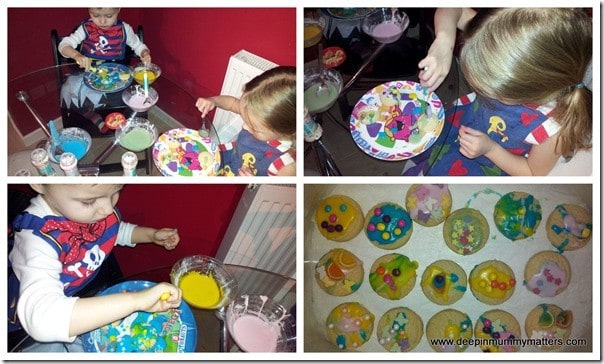 021/365-2013 – Snow day activities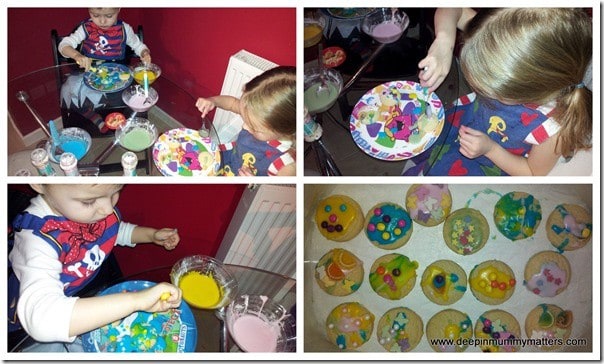 Most of the local schools were closed today thanks to the heavy snowfall last night but Little Bean's school was still open so she got to have lots of fun building snow castles and snowmen with her friends at school. After a rather slippery drive and a long walk to Beanie Boy's pre-school I was disappointed to find out that his school was closed. Apparently a message had gone out on the radio but since I don't listen to the radio, I didn't here it! We popped to have a cuppa and playdate with friend, then came home and had fun playing games and generally being daft (as we do!).
The children had spent lots of time playing out in the snow at the weekend with Daddy, unfortunately I'm not really built for messing about in the snow at the moment so after collecting Little Bean from school I decided that it was time to get creative so we made a batch of coloured icing, raided my cake decorating box and had fun decorating shortbread biscuits. I don't think Little Bean and Beanie Boy will be getting a call to be master decorators any time soon but they had lots of fun in the process and that's what counts!
What did you do on your snow day?