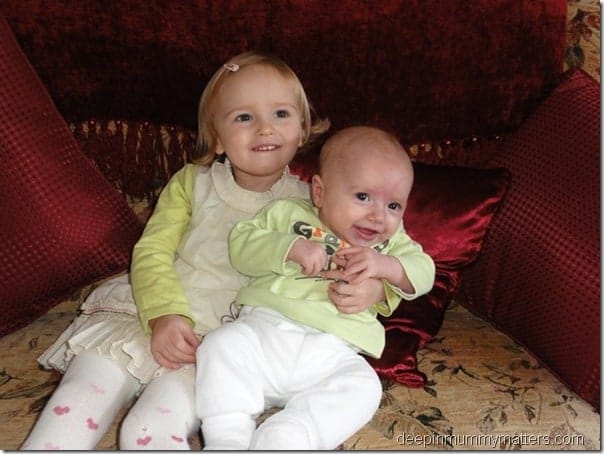 How much do babies cost?
They look at you with their saucer-wide eyes and smile as if butter wouldn't melt in their mouths. Ahh, babies. In a loving sense they are priceless, even when they the drool on your shoulder, or fling food across your face.
Nevertheless, they still cost money – read on to see exactly how much.
Counting the cost of babies
Babies can cost from £1,600 to as much as £7,200 in their first year, excluding childcare, according to moneyadviceservice.org.uk.
Typical itemised costs – first year
Item Cost
Moses basket £155
Cot £285
Nursery furniture £550
Buggy £350
Baby car seat £130
Other equipment £295
Clothing £790
Milk (breast feed and bottle) £250
Food £310
Total: £3115
The Baby Cost Calculator from moneyadviceservice.org.uk allows you to calculate costs in even more detail.
And one more thing to consider – the prospect of twins! If you're blessed with 'double trouble', the figures above can easily multiply. Triplets? Yikes. If you're expecting multiples, the NHS website offers an extensive planning guide and suggests several resources that could help you prepare.
Keeping costs down
Starting a family is inevitably not cheap; the costs above are 'moderate' compared with how much some people spend on a child in its first year.
Fortunately, it's never been easier for thrifty parents to find great deals on new or second-hand baby gear.
From voucher websites to mummy bloggers offering their top money-saving tips, the Internet is a lot of guidance for expecting parents. Though there are certain items that usually shouldn't be bought second-hand, such as child car seats, you can often buy other items, like toys and clothes, for far less than their original cost.
Simply spreading the word of your upcoming arrival to friends and family is often all it takes for hoards of nearly-new baby items to be sent your way. Mums and dads with toddlers are usually thrilled to see their barely-used baby items go to a good home.
Planning ahead
With a new arrival, you may also want to consider life insurance which could help your family deal with any sudden change in their finances.
Ultimately, you can never put a price on your baby's sweet smile or chubby little cheeks. They may cost a small fortune, but as any loving parent will tell you, they're well worth it.
This guest post was written by Andy Moore on behalf of Money Matters, the Sainsbury's Bank blog. Though it may include tips and information, it does not constitute advice and should not be used as a basis for any financial decisions. Sainsbury's Bank accepts no responsibility for the opinions and views of external contributors and the content of external websites included within this post. All information in this post was correct at date of publication.
Latest posts by Sabina Green
(see all)