5 Winter Dog Walking Tips #ad
Disclaimer: I have been gifted some of the items mentioned in this post but not all.
Well, it has to be said, winter dog walking during lockdown #3 isn't quite as much fun as it was during lockdown #1 when the sun was shining brightly and the days were longer. Fast forward to January and it's much colder, the days are shorter and can we just ask . . . what's with all the mud this year?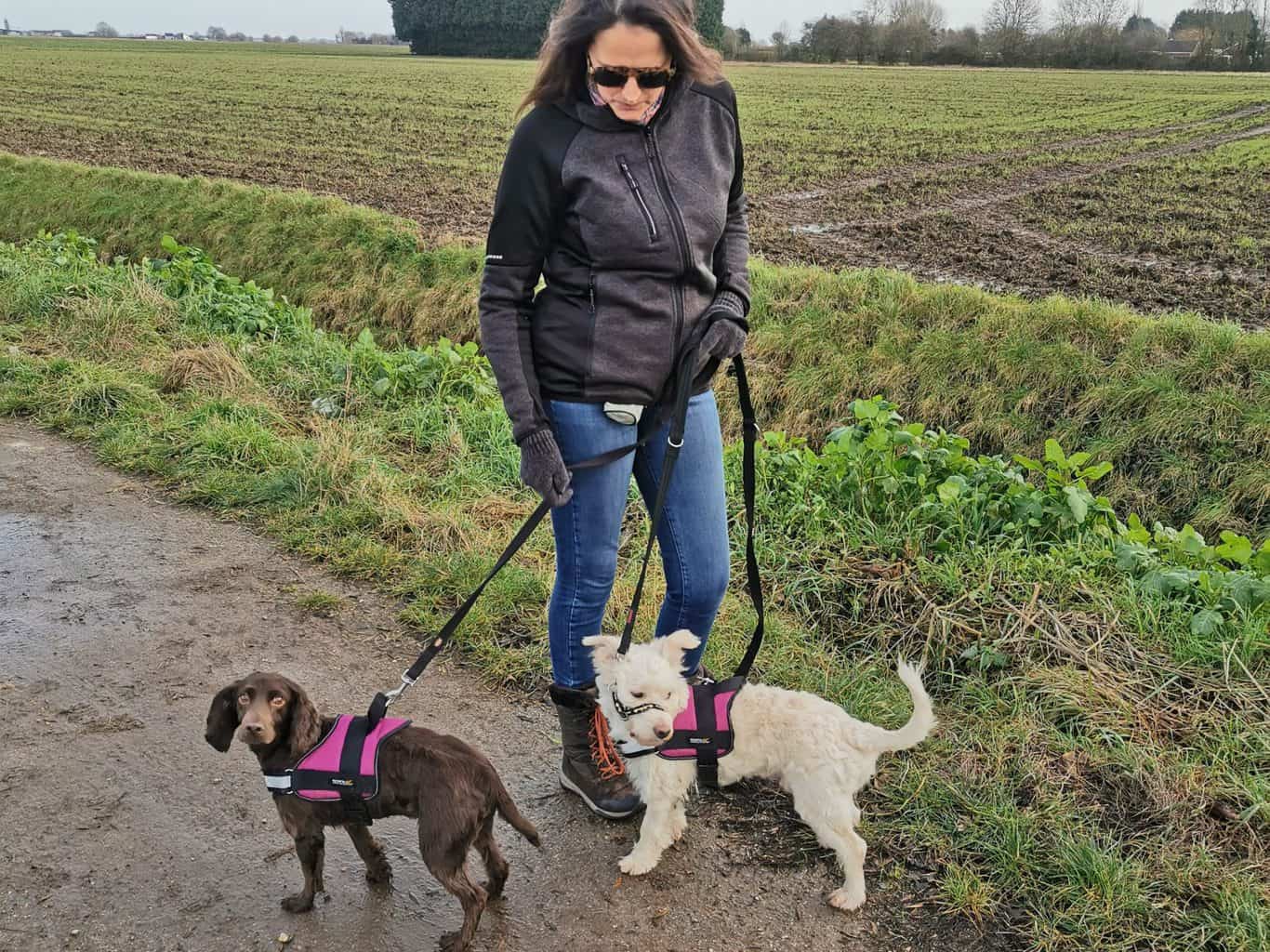 It doesn't mean that walks have to stop, of course, it just means that you need to be better prepared so we have pulled together some tips to make your winter dog walking fun and safe for you and your dog.
Winter Dog Walking Tips
1. Make sure you are both visible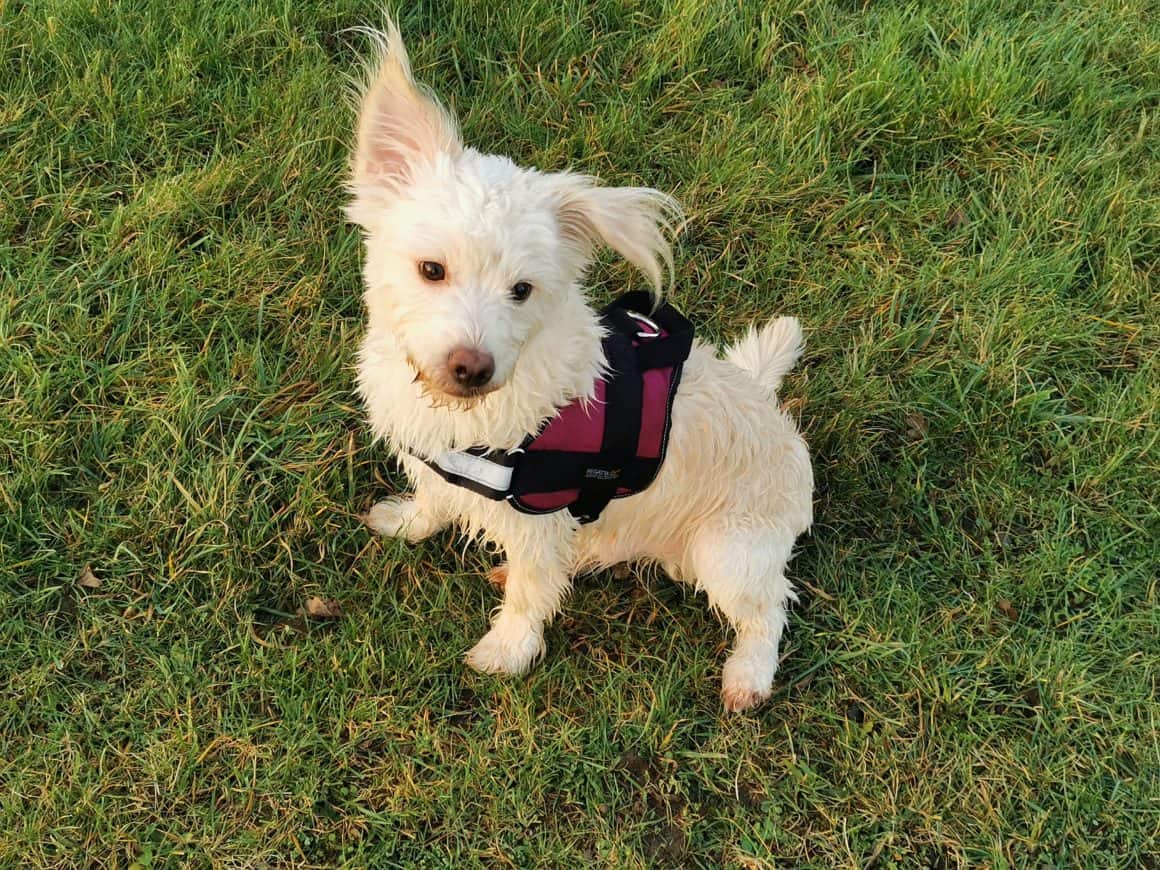 Not only are the days shorter in the winter but often bad weather can reduce visibility so it is important that both you and your dog are wearing items which help you to be seen. High-vis strips and patches are perfect for night walks as they will reflect any car or bike lights so you and your dog can be seen easily by passing traffic.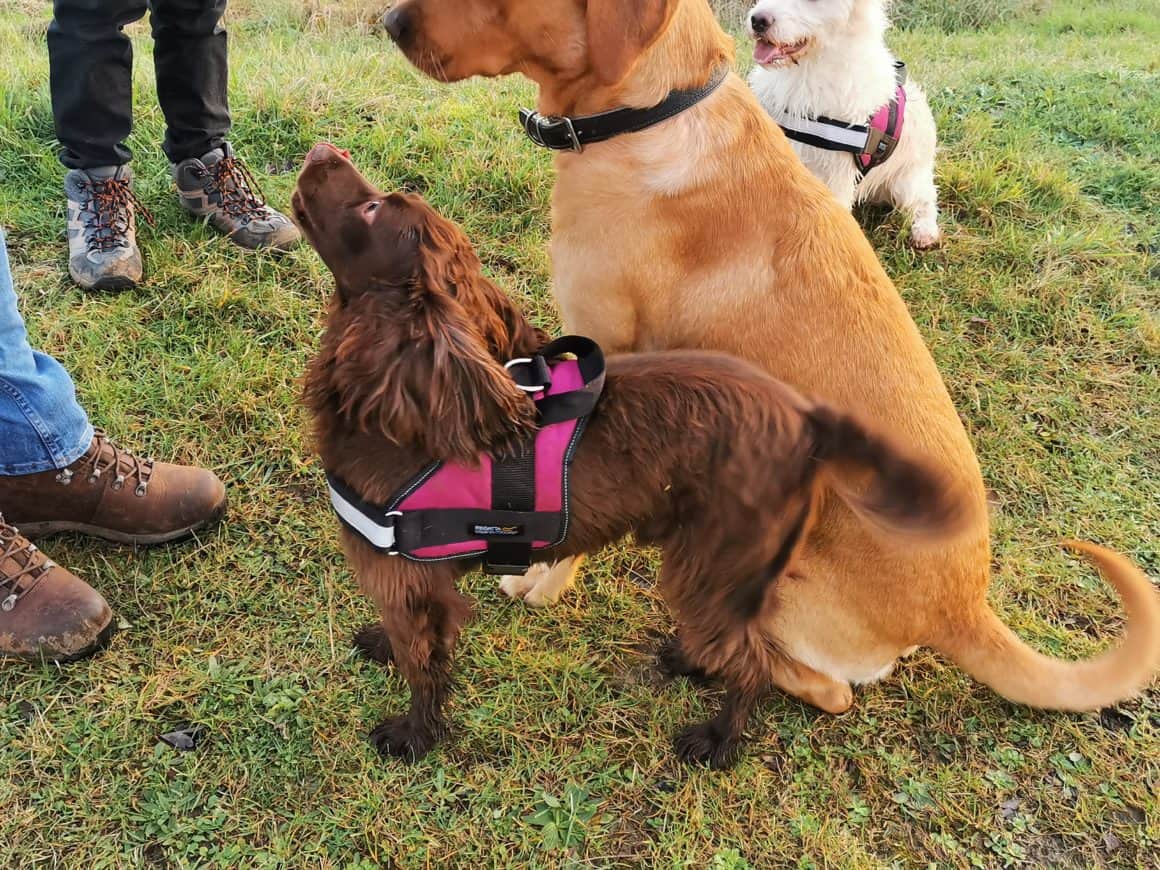 Bramble and Dobby have a new reflective dog harness from Regatta which is not only comfortable for them to wear whilst keeping them secure but also has a large reflective strap across the chest which is backed by reinforced webbing (perfect for controlling a dog that pulls).
2. Keep them (and you) warm with layers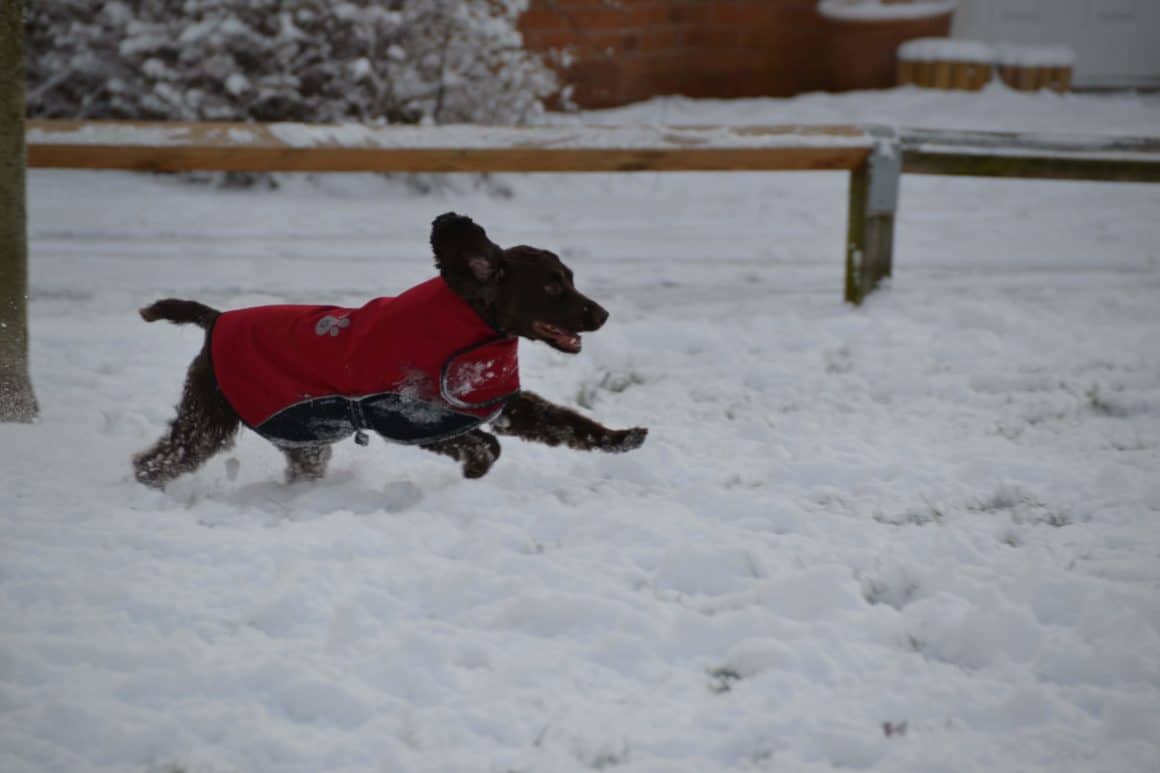 Obviously, you know your dog well and how they adapt to the cold but very young and very old dogs will definitely feel the change in temperatures more than the average dog. A simple coat will help to keep them protected from the elements. Bramble and Dobby both wear coats in the extreme cold which velcros at the front and has a strap under the tummy but does not restrict their movement and still enables them to go to the toilet without getting in a mess.
As for me? Anyone who takes their dog out walking in all weather will know how quickly you can get hot on even the coldest of days. For this reason, I always opt for lots of layers so that I can unwrap and wrap up again as necessary on the walk.
I have also taken to wearing a pair of Highton Stretch walking trousers after finally learning that wearing your best jeans or leggings usually results in your dog (or someone else's) jumping up you with muddy paws. These have been priceless, not only are they waterproof and super stretchy, they have lots of pockets which is perfect for storing poop bags, treats, keys and phone leaving me hands-free.
My lightweight fleece is perfect for keeping the chills off my arms without being restrictive and then I top it off with the Halton Hybrid bodywarmer to keep me warm without overheating and/or my Regatta X-Pro Coldspring hooded fleece as an extra layer (see image below).
3. Sturdy Footwear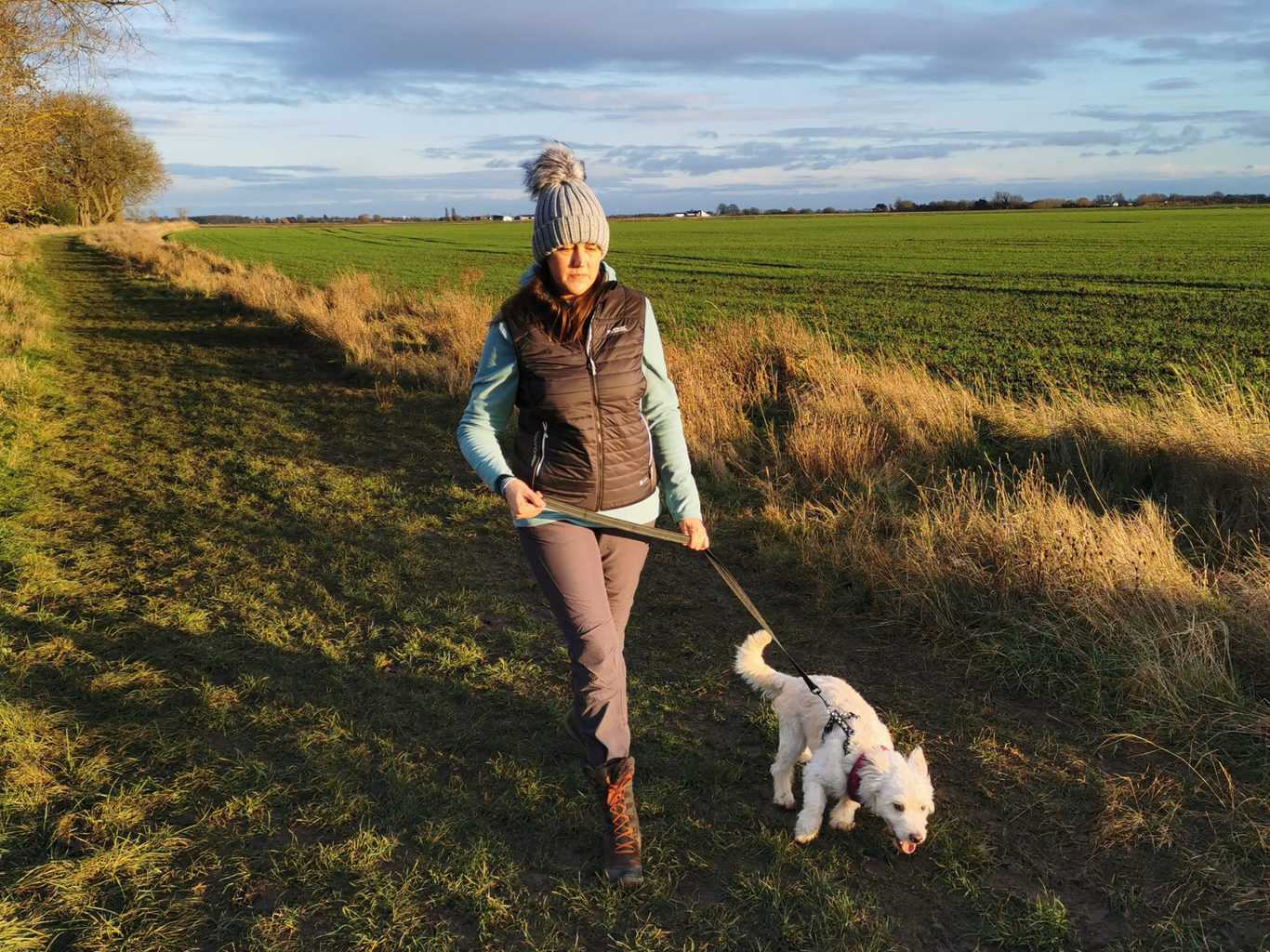 I wouldn't go anywhere without my favourite walking boots which I bought a few years ago. I like a high boot to support my ankles when I am walking on uneven ground but these beauties help to keep my feet warm and dry, I have even been in the sea in them so they can handle a good puddle too! Sadly, this particular style isn't made anymore so I'm hoping I will be able to find a suitable replacement when the time comes.
Wearing sturdy footwear is a must when out dog walking in the winter, it can get really slippery and very muddy, even on a footpath. Add to that a dog pulling on a lead and you are asking for an accident, wearing the right footwear can be the difference in you staying upright or falling over.
4. Change your walking routes regularly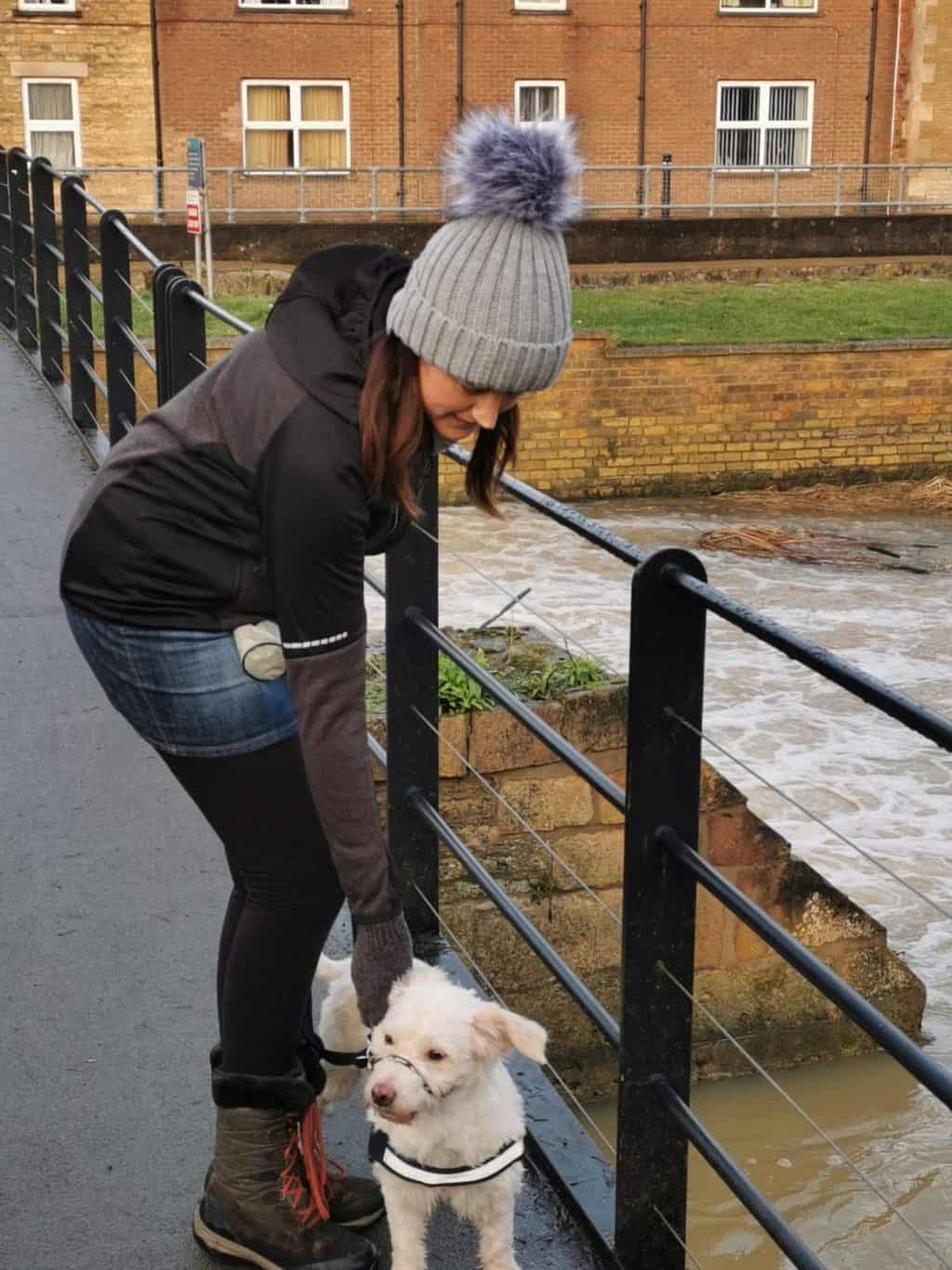 Dog walking can start to feel a bit like groundhog day at times, especially if you walk the same route at the same time(s) every day. Keep the walk interesting for you and your dog by having a few different walks so that each walk feels more interesting. By walking somewhere new, your dog will encounter new smells, sights and sounds which will stimulate him more and ultimately tire him easier because all of his senses are stimulated.
5. Wipe dogs well after walking
In the winter months when it is wet and muddy, dogs get very wet and dirty very quickly (well mine certainly do). As soon as you get back to the car or the house it's really important that you wipe them down well to clean away dirt and grit because it can irritate their skin. Pay particular attention to their feet, legs and their tummy.
There are products around which can make this easier, we are currently looking at a portable doggy shower but for now, we have been using a plain old towel. I did spot a cool hack on YouTube where you fill up a children's wide neck water bottle with warm water so that you can simply swish their feet in the water and towel dry immediately.