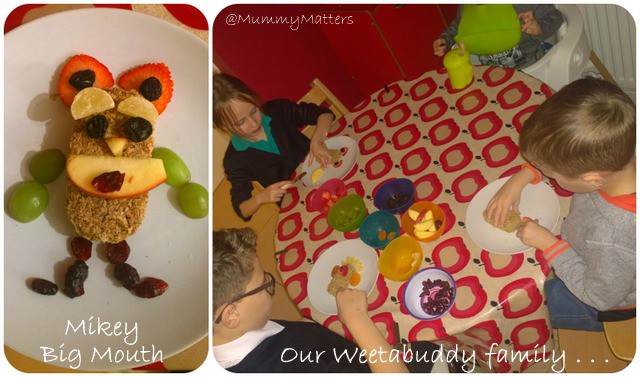 Win Weetabuddy Creator Kits EVERY DAY!
Breakfast is the one meal of the day that we don't generally have too much trouble with in getting our Beans to eat, it's actually more a case of getting them to stop! When weaning them we often turned to Weetabix and it was always received with big open mouths as they couldn't get enough of it but as they have grown and become more fussy I'm sorry to say Weetabix was one of the foods which didn't make it onto their 'WILL EAT' list. That is . . .
UNTIL TONIGHT!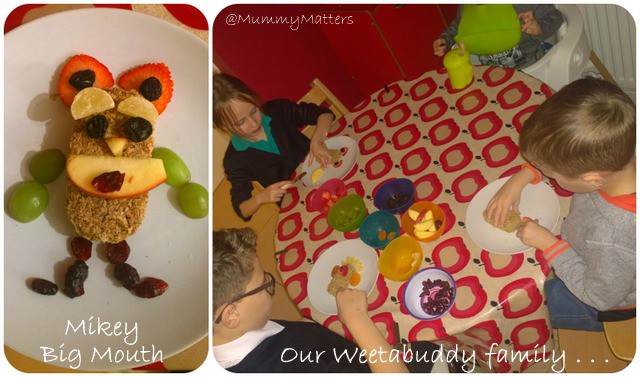 We were asked by Weetabix to have a go at creating our own Weetabuddies. If you haven't already seen the fun videos then you should watch them, I love the Berry Twins the best.
Weetabix want to get children excited about a healthy and nutritious breakfast so they are asking parents to encourage their children to have a play and create their very own Weetabuddies and upload your photo.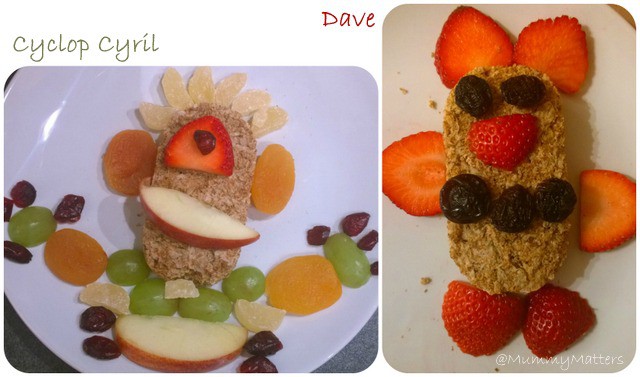 We had lots of fun this evening creating our own Weetabuddies, everyone had a go apart from Jelly Bean who ate all the fruit and preferred his Weetabix the good old fashioned way with cold milk. What surprised me the most was that when Little Bean had finished creating her Weetabuddy she uttered the words "can I try it" and believe me, I don't hear those words often. The over-excited parent in me thought she meant the whole thing but she tipped all the fruit off and tried the Weetabix on it's own and she liked it! That's a win for me!!!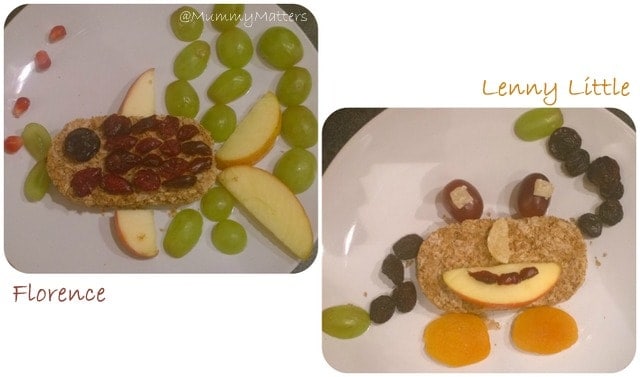 Taking his sister's lead, Beanie Boy asked if he could try his too and I was delighted when he ate not only the Weetabix but all of his fruit too. If only I had thought about this before.
How to enter:
1. Using Weetabix, fruit, spreads, yoghurts or whatever takes your fancy create a Weetabuddy.
2. Take a photograph of your Weetabuddy (not including the child) and upload it at Weetabuddies.com along with a name and description of your Weetabuddy. Up to 3 entries per day.
3. Each day the judging panel will select their favourite Weetabuddy based on imagination, creativity, taste and nutritional value.
4. Winners will be notified by email within 12 days of entry.
The Prize
Weetabix are giving away 90 Weetabuddy Creator Kits which include: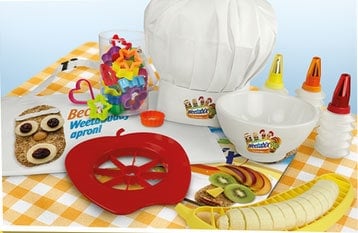 Child's personalised apron
Child's white chef hat
Cereal bowl
Place mat
3 x Squeezy decorating bottles
Apple corer/slicer
Banana slicer
20 piece mini food cutter set
Check out the Competiton Terms and Conditions here.