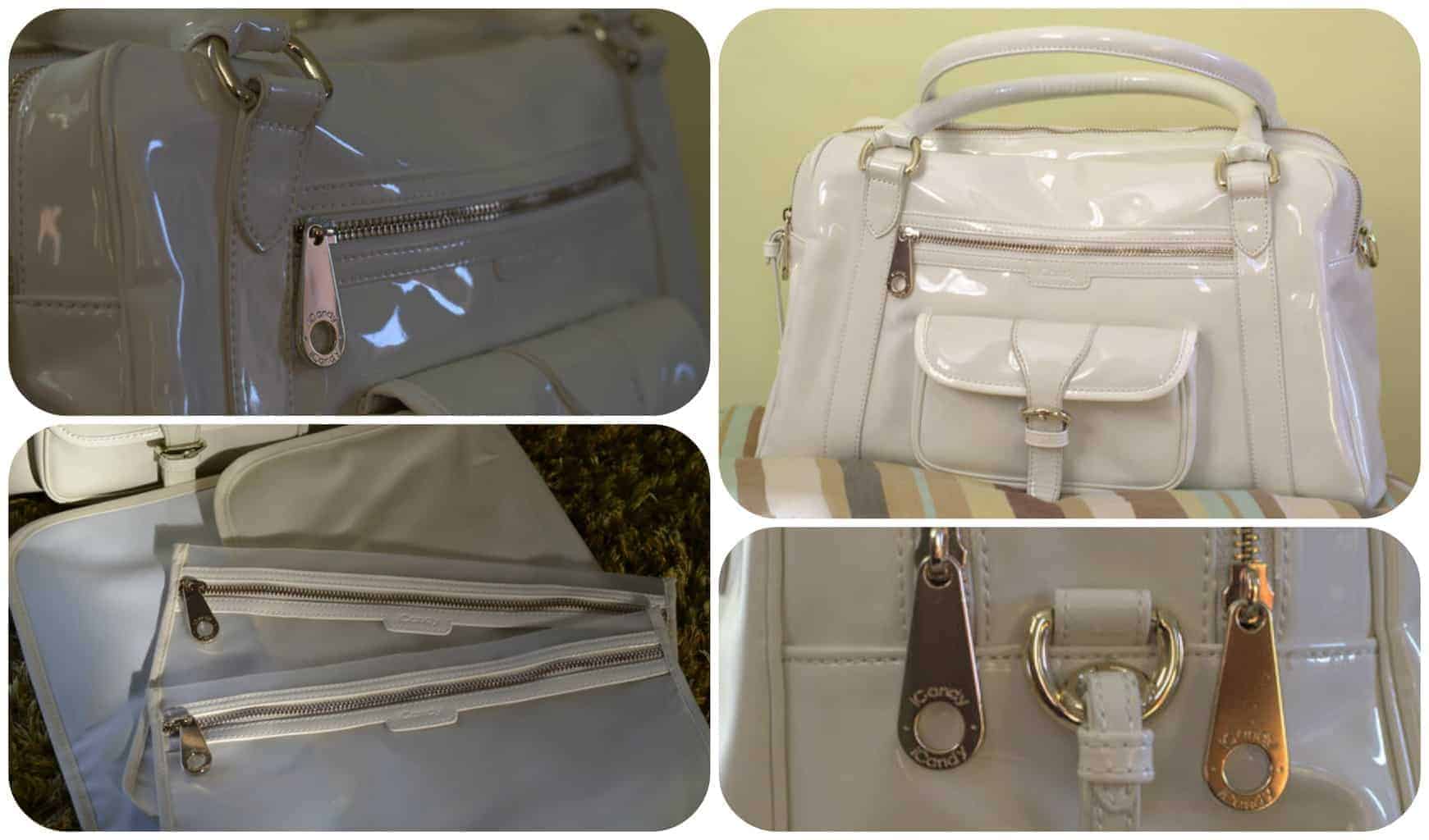 iCandy Emilia Changing Bag
In the words of iCandy;
The East West bag is the special edition from the Bag Collection; The Emilia in patent takes inspiration from the beautiful English actress, Emilia Fox and finds elegance and freshness in classic English design.

A key part of the initial design stage involved working up ideas that captured Emilia's personality and charisma. The focus of The Emilia patent collection is its structure and simplicity. It's a striking yet practical design finished with iCandy's signature hardware and detailing; on-trend rose gold detail on the zips, buttons and hooks of the bag.
In the words of Mummy Matters;
The Emilia arrived in my life as an early Christmas present and I may have squealed when the postie handed it over. Bags are most definitely 'my thing' you can keep your shoes! Since becoming a Mummy, I have had countless changing bags, both for review and my own purchases but I am reaching that point in motherhood where I am starting to crave a bag which is a little more 'me' than 'Mummy' and the Emilia is just that. A luxurious, functional changing bag cleverly disguised as a stylish handbag.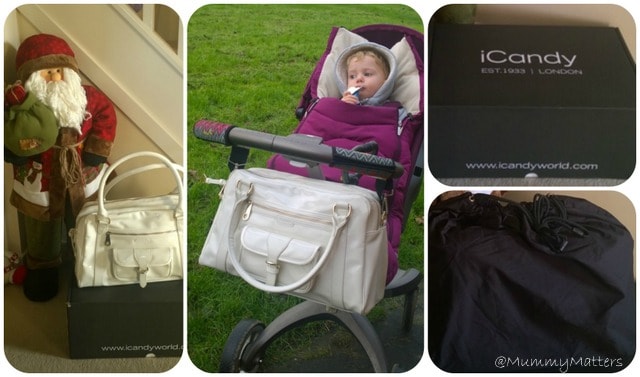 When my Emilia arrived it was beautifully packaged in a high quality protective dust bag. As the Emilia emerged from the dust bag I can tell you it was love at first sight. I am a very visual and tactile kind of person, the two need to marry up and with the Emilia it did. Not only does it look great but it feels great too. The patent leather exterior isn't stiff, it feels soft and moveable just as you would expect from leather and the wipe-clean aspect is perfect for keeping it looking in tip top condition, especially where little people are involved.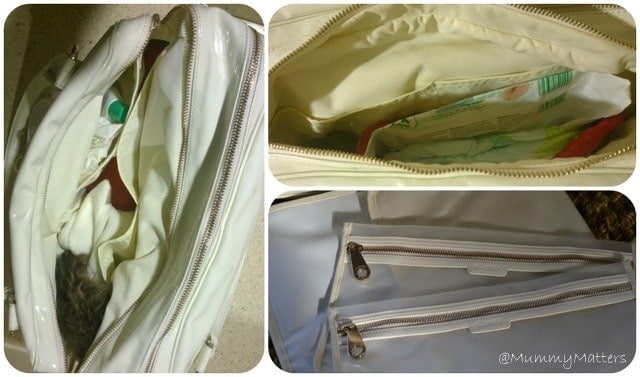 The key features are:
the beautiful rose gold finishes which all arrived taped so they are shiny and scratch-free (although two months down the line mine are still shiny and scratch-free)
the removable shoulder strap – I haven't actually used this yet as I don't particularly like them but that's just me.
double zipped wide opening – this is one of my favourite features as it means that I have one section for the toddler stuff like nappies, wipes, snacks and drinks and the other section is all for me.
Each large compartment of the bag then has further pockets stitched into the luxurious cream fabric lining and in the back compartment there are magnetic clasps which hold the wet pouch in place should you need it.
On the front of the bag are a further two pockets, one is zipped and is large enough to hold keys, lip balm and a small purse or phone and the other is a magnetic closure pocket which again is large enough to hold a mobile phone or keys and a small purse.
At £250 this isn't perhaps the cheapest bag on the market BUT this is a bag which is built to last. It is a classic design which looks good whether you have a child in tow or are just out shopping by yourself.
The bag also includes a very good sized changing mat, bottle bag and wet pouch should you be unlucky enough to get a messy change of clothes.
The Emilia comes in Black or Ivory leather and Ivory or Royal Patent.
My other favourite iCandy changing bag is the Charlotte Round Satchel Bag in Red, why not take a peak!!
DISCLAIMER: I have been sent the iCandy Emilia free of charge for the purpose of this post. All words, images and opinions are my own and may not be copied without my permission.