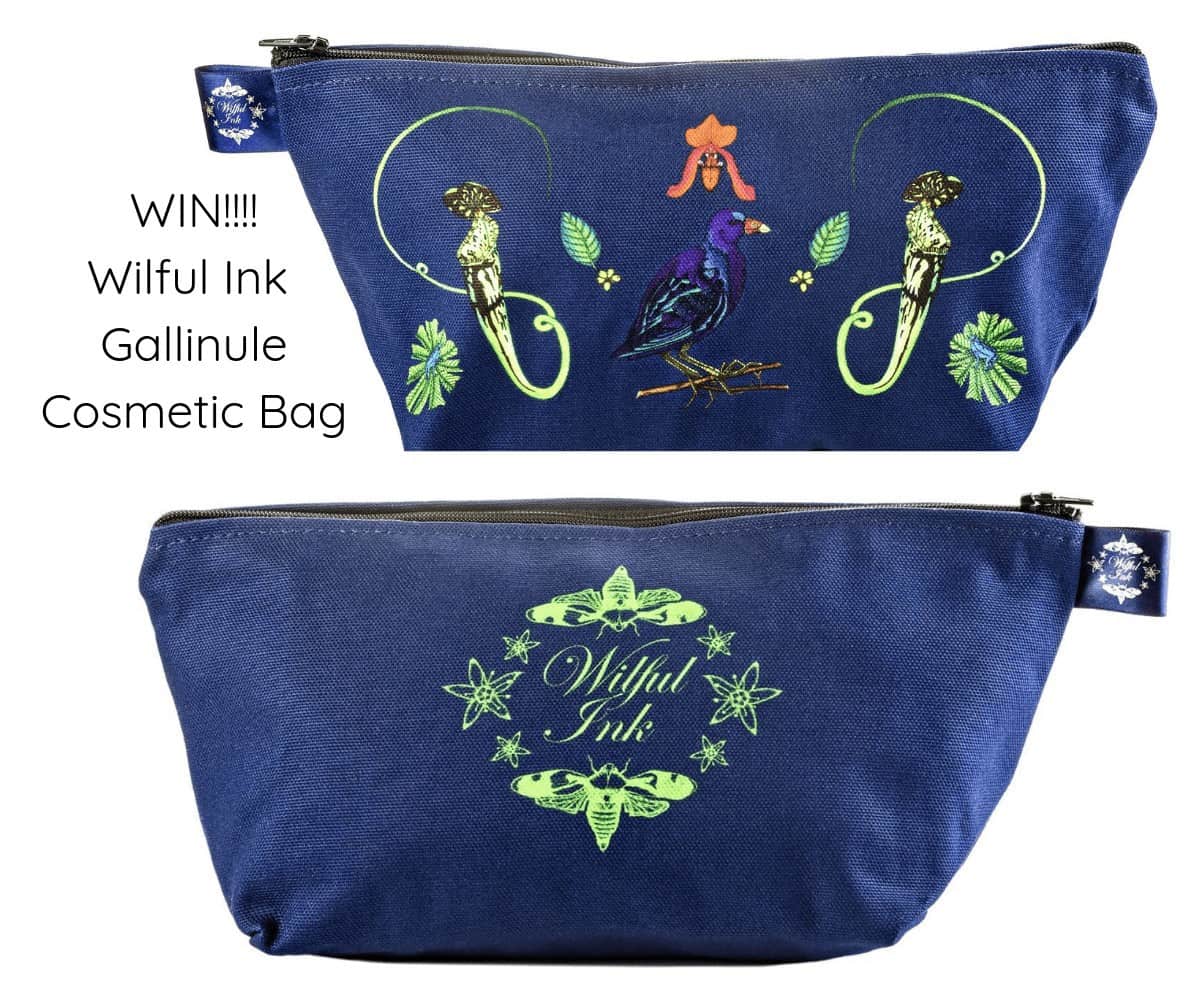 Wilful Ink Mothers Day Giveaway
Mother's (or Mum's as I prefer it) come in all shapes and sizes, don't they? Which is why I often wonder why high street shops always go for the pink and girly flowery gifts. Obviously, I would love any gift that my children choose for me but I would never choose the flowery, uber-feminine gifts for my Mum because I know (now) that it's just not her thing. She would love it because I bought it but ultimately it would gather dust in a keepsake box somewhere.
Who is Wilful Ink?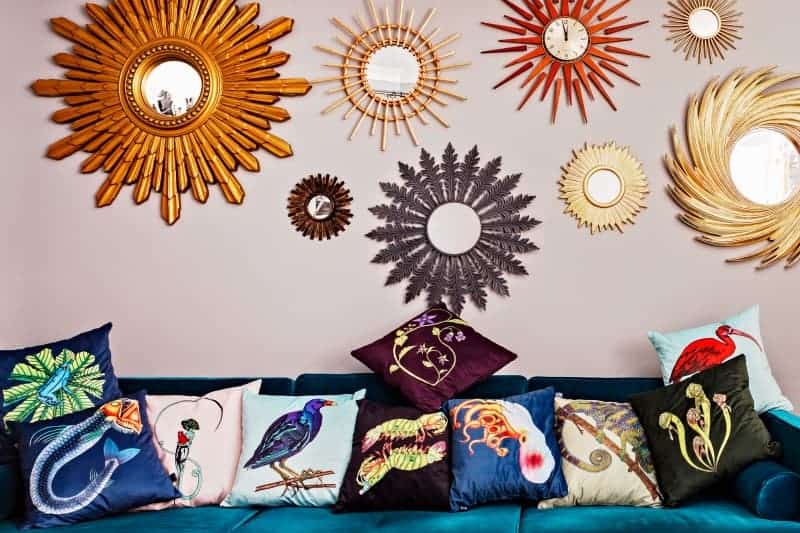 When you have a Mum who has her own distinct taste, perhaps something a little kitsch or quirky, you need to look a little further afield to find the perfect gift. I was recently introduced to Wilful Ink, a company based in Saltdean on the outskirts of Brighton (strangely enough where my Husband grew up). As a child, wallpaper and homewares designer, E O'Brennan-Pizer was told by her father that she was a very wilful girl indeed. That observation stuck and years later an idea sprung to mind for a name and a place to showcase her very different kind of art. She calls it creepy, I see nature depicted in vibrant colours which stand out from the crowd and I love it.
Wallpaper
Wilful Ink describes their style as maximalist and colourful featuring plants and animals. All illustrations are created by hand using ink and watercolour before being scanned into a computer to create their stunning wallpaper designs. The designs are all flexographically printed using traditional methods and metallic ink for a striking, almost 3D feel in their insect collection which features beetles, moths, cicadas and flowers. If you have an idea for your own style, you can speak to Wilful Ink about creating a bespoke wallpaper design.
The wallpaper is printed in the UK in small batches of high-quality thick, paste-the-wall non-woven wallpaper.
Prints
If you aren't quite brave enough to go for a full wall of design or you want to create a feature wall on one side with a matching/coordinating image on the opposite wall then prints could be what you are looking for. Personally, I love the Chameleon but designed also include vibrant botanical, ornithological and zoological art prints from original watercolour and ink illustrations.
Fabrics
The fabric collection is perfect for those wanting to create their own accessories or even for a spot of dressmaking. The rainbow frog design would look amazing in a 50s style prom dress!!! All fabrics can be customised to your own personal colour choices or a little design tweak here or there with customisation starting at £100.
Homeware Products for a Mother's Day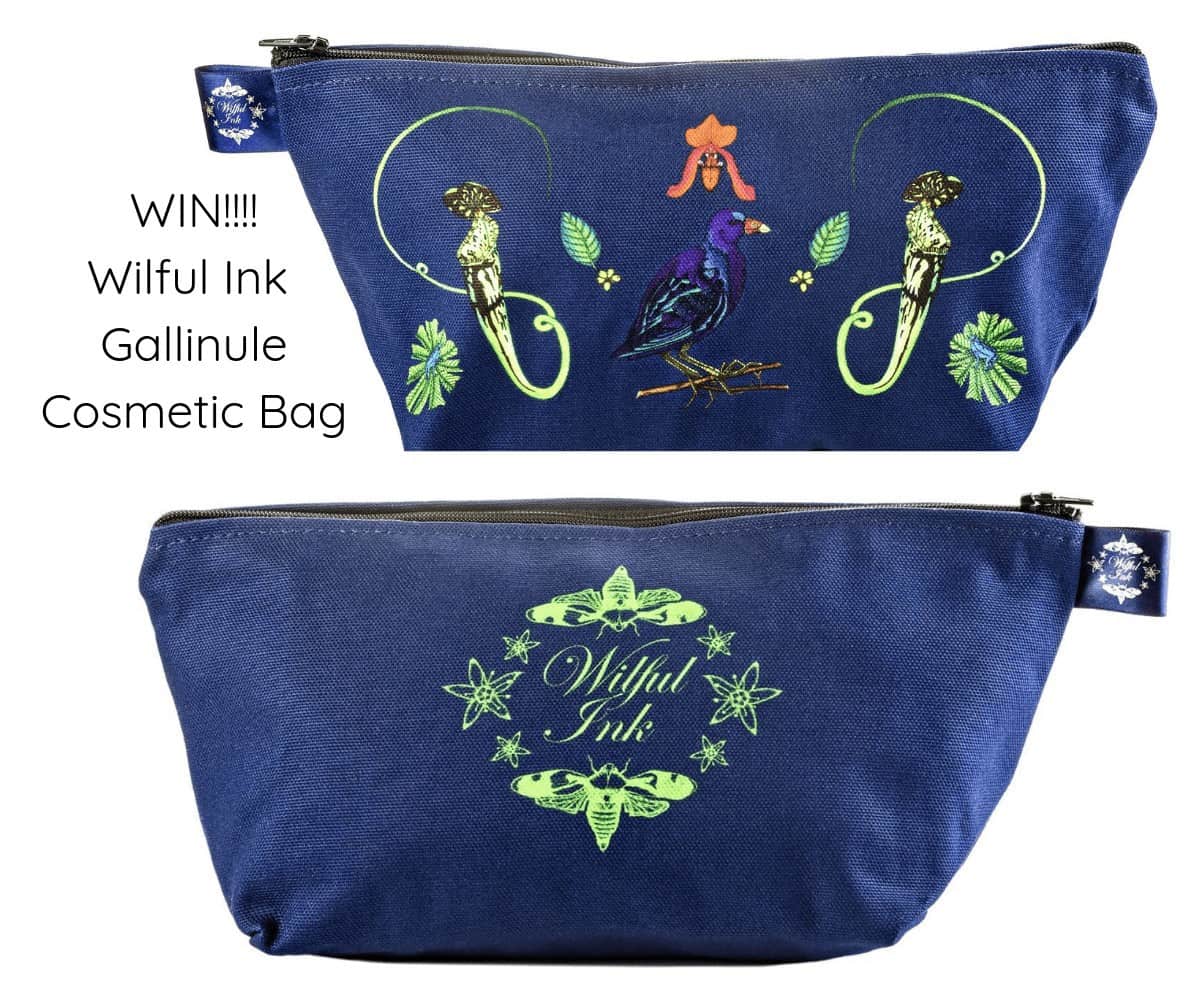 Wilful Ink has a stunning range of affordable homeware which would make perfect Mother's Day gifts for those Mums who like something a little different. The homeware and gifts range feature cushions, oven gloves, tea towels, cosmetic bags, prints and cards adorned with Beetles, Frogs and creatures from the deep. I am working with Wilful Ink to offer one lucky Mummy Matters reader a Gallinule Cosmetic Bag worth £22.00. This useful little zipped bag is ideal for pencils, makeup or just general bit and bobs. Especially suited to a bag within a bag to help you find your most important items or an excellent size for a large purse.
How to Enter
For your chance to win simply complete the entries in the Gleam entry form below.
Good luck xx