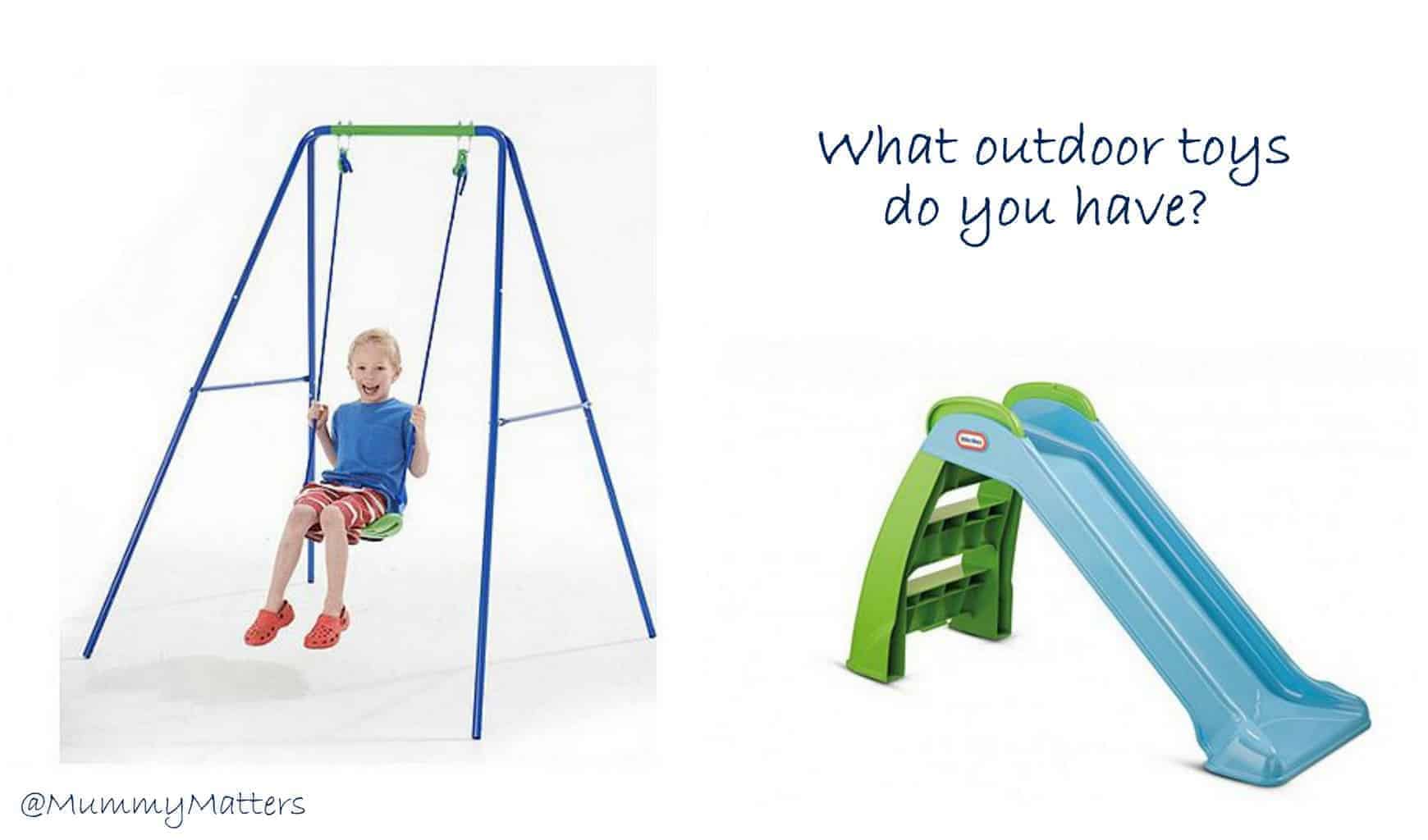 What outdoor toys do you have in your garden?
I've said it before and I shall say it again, our Beans thrive on being outdoors. It's where they are happiest. All four Beans are very 'spirited' so they always seem to have a mass of excess energy they need to get out of their system and so they love it when the garden becomes more accessible in the drier months.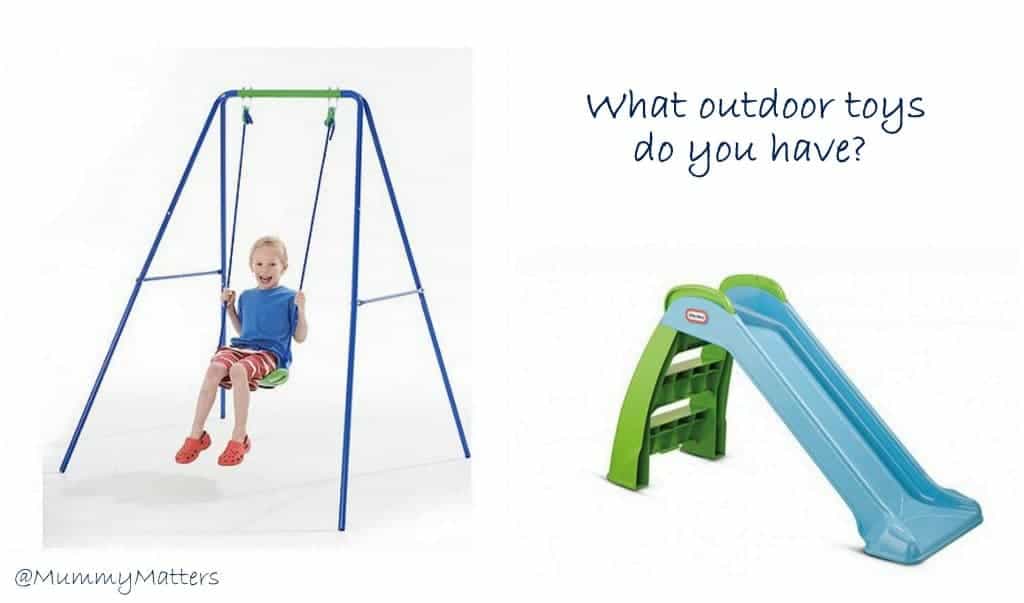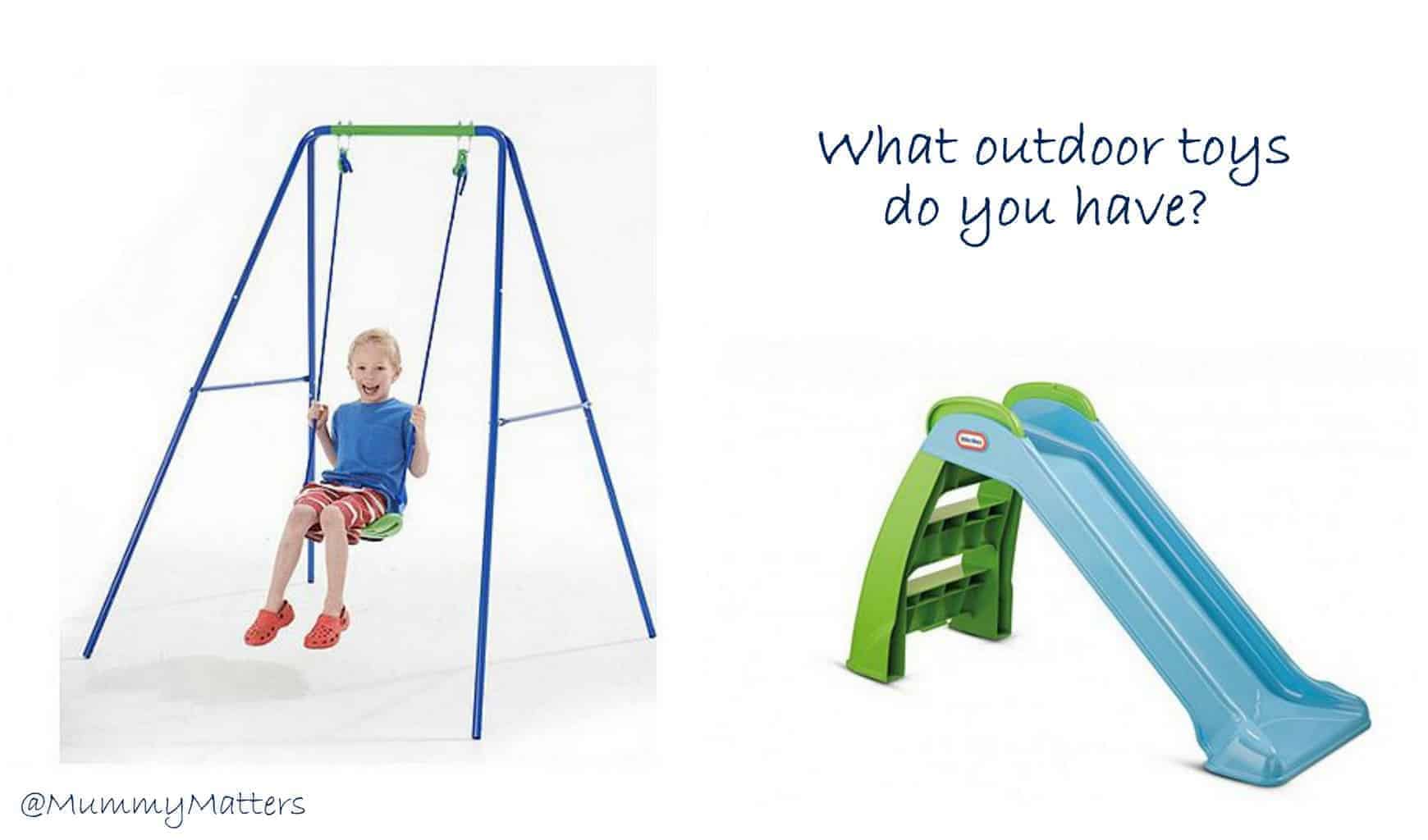 We feel it's time to update our outdoor play space for the children but we are a little stunted in our own imagination. What outdoor toys do you have that your children can't get enough of? Which toys would you recommend and which would you say to avoid?
Time to say goodbye Trampoline?
For the past 4 years we have had a 10ft trampoline in our garden which the Beans love BUT it frightens the life out of us because of how crazy they are on it. After too many near misses when they would bounce together we made the decision to only allow one at a time on the trampoline but that seems to have taken the fun out of it for the Beans. These days they either sneak onto it together until they get told to get off or they bounce for 2-3 minutes alone and get off. We have made the decision to sell the trampoline now and update the garden with some new garden toys but we don't really know what to go for.
Time to harness their imagination?
The Beans have great imagination and love role play, they will often turn structures into Pirate Ships or Battle Stations or houses so we would love to find something to harness that imagination. We have just put a small climbing frame into the garden for the small boys but it's a bit too small for Curly and Little Bean so we have been considering buying a larger climbing frame to replace the trampoline.
The slide and swing are now a good 2-3 years old and have started to rust so I think it's time to replace them but do we go for separates or for an all-in-one climbing frame/swing/slide structure?
Future plans . . .
Behind our double garage we have a long thin spit of land which is currently covered in bark and is pretty much where we 'dump' the children's toys at the end of each day to protect the grass or to allow Hubby to cut the grass. We have been watching a few videos on YouTube and fancy having a go at building a clubhouse for the Beans out of pallets, perhaps something along the lines of the den which George Clarke unveiled on Amazing Spaces Series 3 Episode 7 for his children at the bottom of his garden.