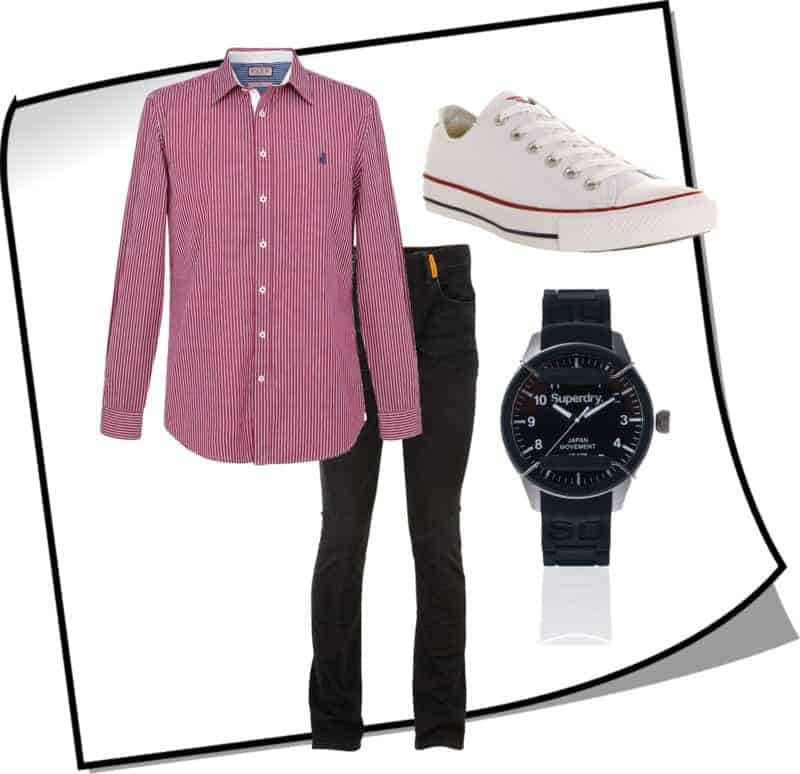 Hubby's going to look fab at 40 in stripes!
Yes this weekend will see Hubby celebrating his 40th Birthday in style. I personally think Hubby has always had more of an eye for style than me, I just tend to buy things that I like and hope that they will go with whatever I have in my wardrobe when I get home. Hubby goes out shopping with a plan of action, he knows exactly what he is looking for. He will have looked in magazines, online and at people walking down the street to get inspiration for his fashion buys. He would most likely start from the feet upwards too as Hubby is very much a shoe man!!
Spring Summer '15 fashion trends for men are showing a heavy focus on stripes which is something Hubby loves, they never fail to look clean and snappy and when worn correctly they can be very slimming.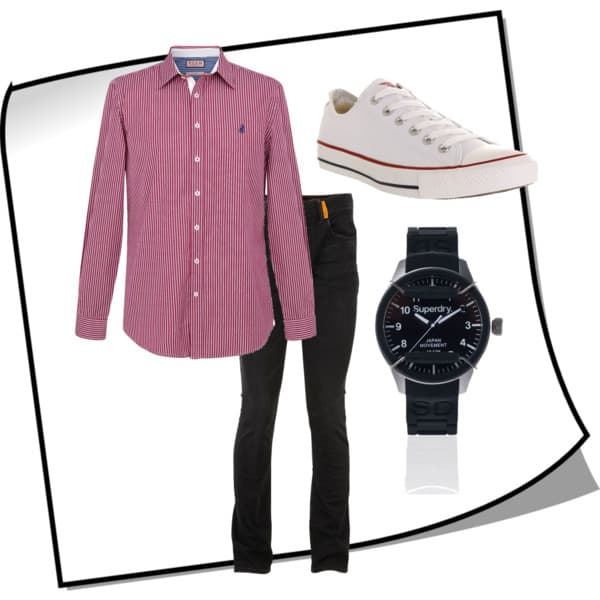 I love this Thomas Pink Latitude Stripe shirt, it would look great dressed up smart with a suit for work or dressed down like this for a more casual look.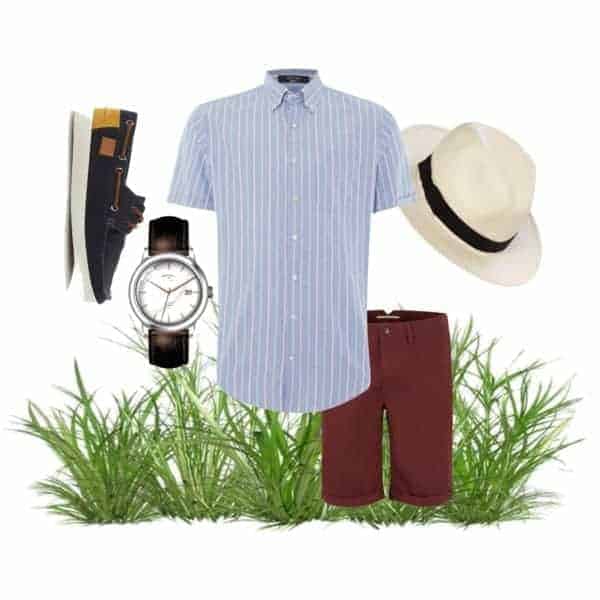 Can you tell I have spent the day outdoors enjoying the sunshine today, I felt totally inspired by the sunshine today and wanted to capture that warm summery feeling with this Gant Oxford Stripe short sleeve shirt. I'm currently loving seeing men in the smarter chino shorts and I love this wine colour too.
As his 40th Birthday celebrations are approaching fast he has been playing around with outfits to see what he wants to wear for his milestone event. Hubby has this Ralph Lauren shirt from House of Fraser and he knows EXACTLY how he's going to wear it . . .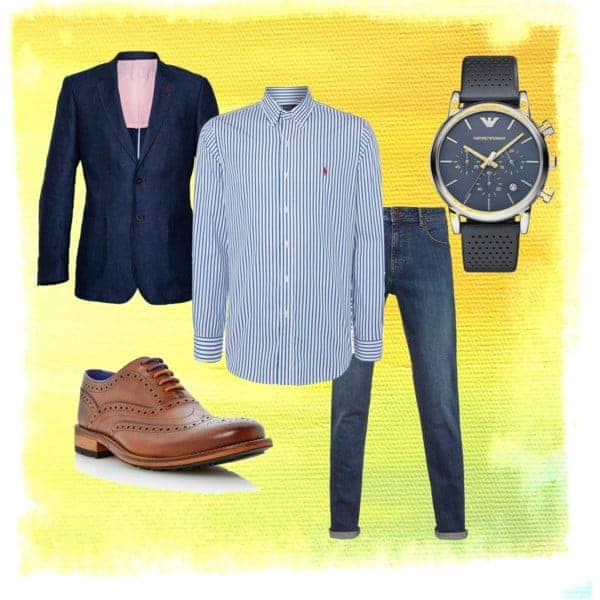 Ralph Lauren Bengal Blue Stripes by mummy-matters on Polyvore
Now I may be a little bit biased but I think he's going to look pretty darn hot in this get-up don't you?! And in case you were wondering, yes I do get Hubby to pick my outfits when I'm having a paddy and can't 'find anything to wear' in one of my three double wardrobes. He gets me right every time – like I said he just has an eye for fashion.
How will you be wearing stripes this summer?