What can you do with Acrylic Paint Markers?
Disclaimer: We were sent the Chalkola Acrylic Paint Markers for this post. All words, opinions and images are my own and may not be copied without my permission.
My Grandad used to say that I always had a pen or a pencil in my hand, and he wasn't wrong. I have always been creative. I had always loved to draw, paint or create art and was delighted when Chalkola reached out to work with us.
What are Acrylic Paint Markers?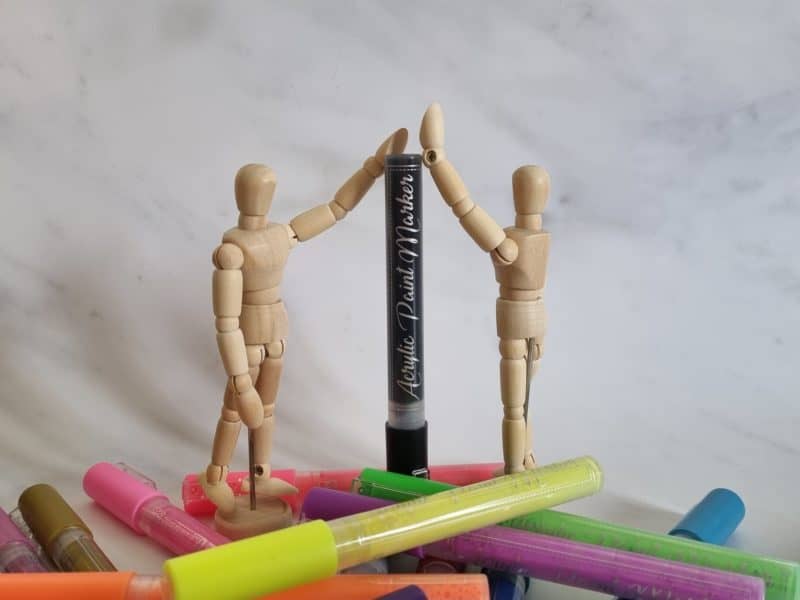 Acrylic paint markers are exactly what they say, a pen filled with acrylic paint. They have a reversible nib that offers smooth application of vibrant colours, and because they are pens, they can travel with you wherever you go, which makes them perfect for travel.
Chalkola's acrylic paint markers are kid-safe, low odour and non-toxic. You can use them on just about any surface imaginable: fabric, textile, canvas, metal, pottery, treated wood, plastic, stone, terra-cotta, polymer clay, rock & more. Once dry, the markers are resistant to water, abrasion and fading, so your artwork will last for years.
What can you do with Acrylic Paint Markers?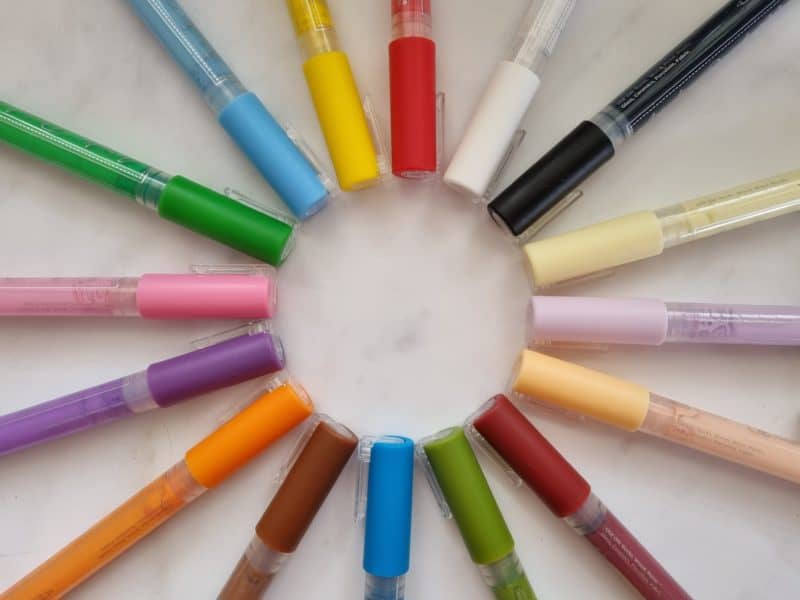 Being 100% honest with you, the only thing that will limit your use of Acrylic Paint Markers is your imagination. With the likes of Pinterest to provide you with stacks of projects and ideas, you really have no excuses at all.
I hadn't actually heard of acrylic paint markers before; I used acrylic paint lots at home, but the markers were new to the Beans and me, so it was exciting to put them to the test.
Create your own Poseable Figures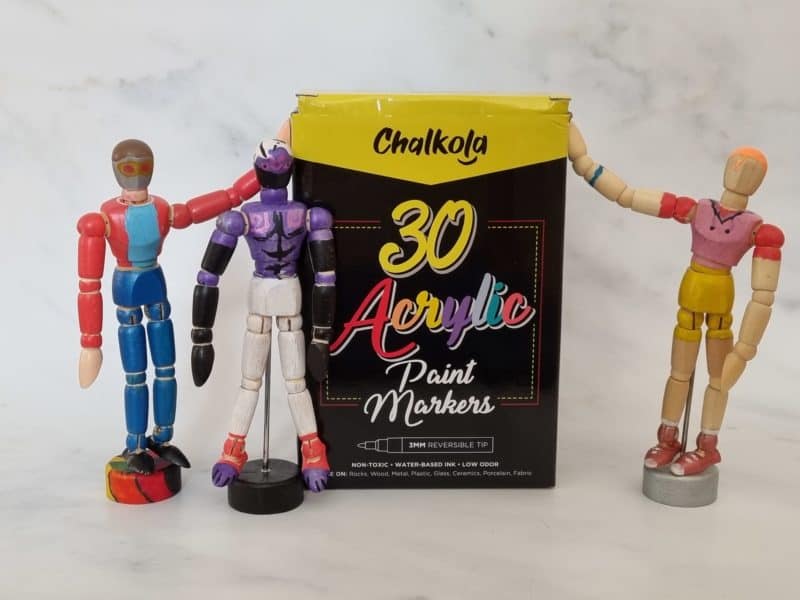 I would love to take the credit for this idea, but actually, this was Lillie's brainchild. She remembered the poseable wooden figures we had seen a few weeks ago in Tiger, so we popped back and bought one each for her and the boys.
Using the acrylic paint markers, they each created their favourite characters from games or films. They all commented on how easy the markers were to use and loved how bright the colours were. We are all delighted with how well these turned out.
Wooden Storage Box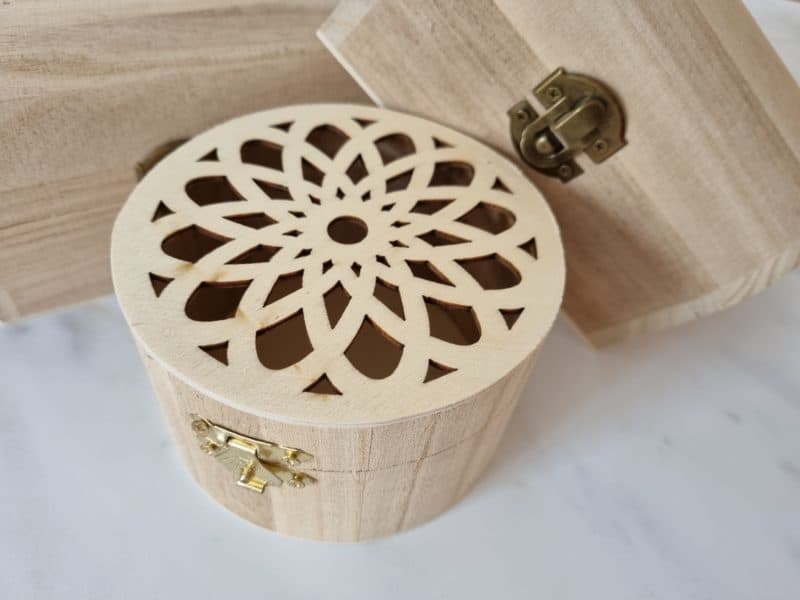 The Beans, like me, collect a LOT of crystals so they wanted something nice to store them in so they don't get lost or broken. We found these little wooden storage boxes from The Words for £1.50 to £2 each and they are perfect.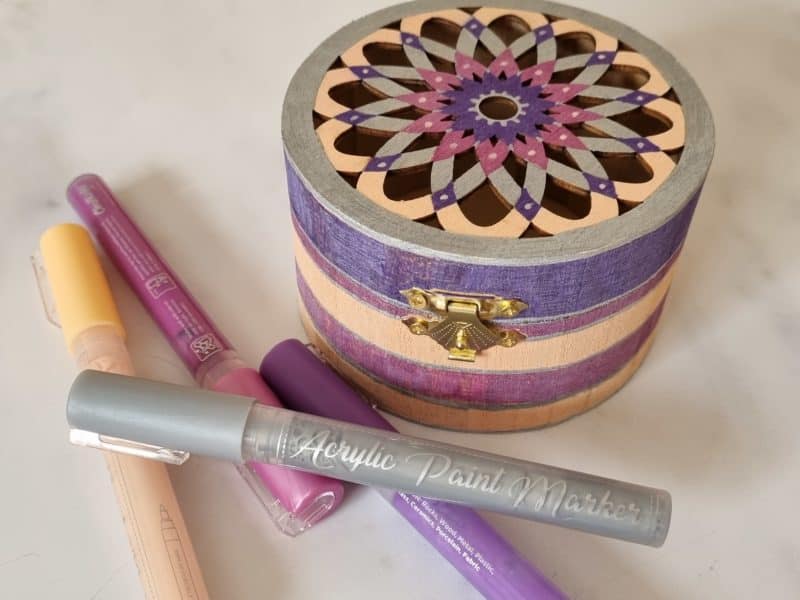 I have used the acrylic marker pens to design Lillie's mandala style box and will try a different technique with the boys' treasure chests.
Plant Pots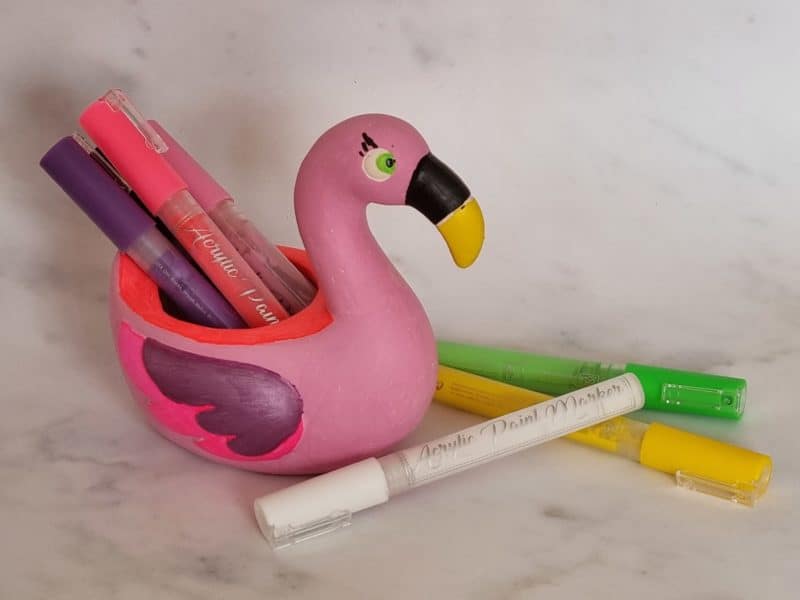 Plant pots make great gifts for grandparents and aunties, and uncles. You can pick up little plants to go in them for just a few pounds, and they look fantastic. The acrylic markers work really well on untreated or glazed ceramic too.
I love the Flamingo flowerpot which Lillie decorated. It could be used for a flowering plant or look just as good on a dressing table as somewhere to store pens, hairbands or accessories.
Hobby Aprons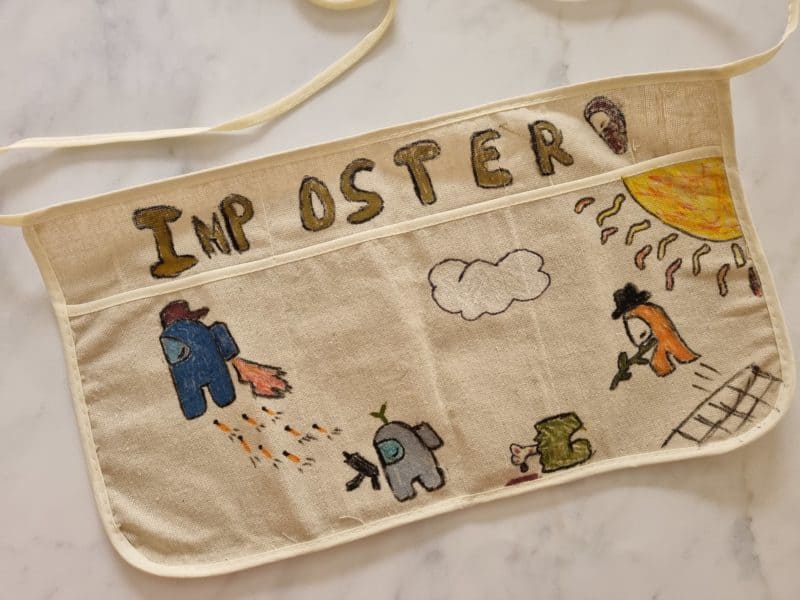 I gave the Beans a fabric apron each to decorate. They can be used for storing Nerf gun bullets, arts and crafts, cookery or DIY. They thought these were a great idea, and the pens worked well on the fabric too.
Hearts of Kindness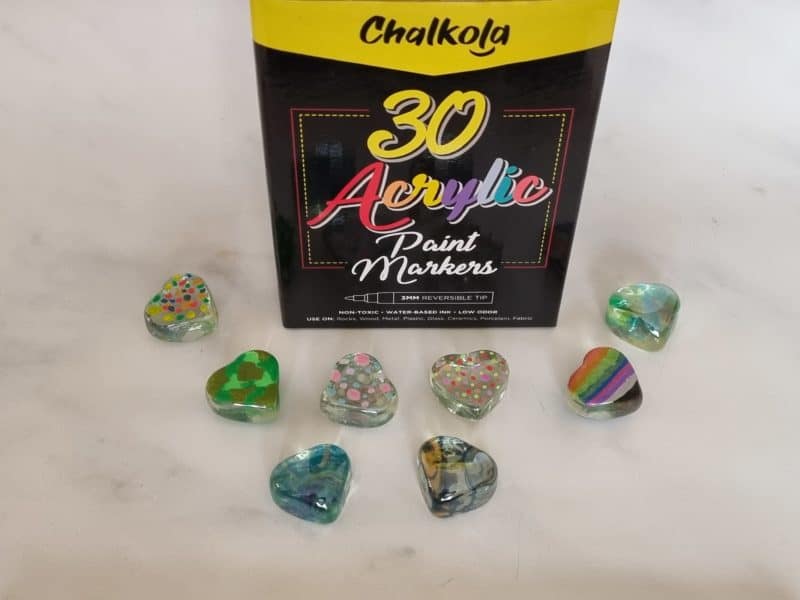 In the past, the children have decorated stones that we have left on our walks for others to find to make them smile. However, we decided to try something new with the acrylic pens and are really happy with how they turned out.
As you can see, we have used acrylic markers on a large range of different materials, and they are still going strong. We have been really impressed with how easy they are to use. Personally, I would have loved to keep them for myself to try a large drawing, but I had to be a good Mum and shared the markers with the Beans. So perhaps I'll treat myself to my own pack!!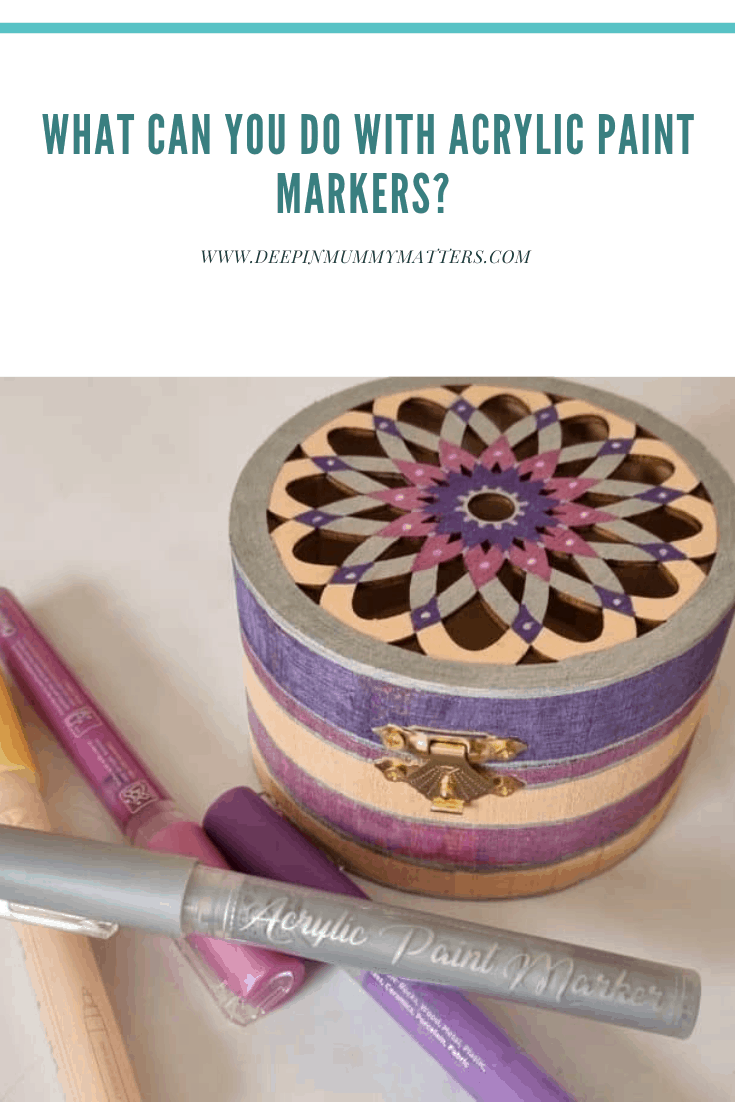 Have you used acrylic marker pens before? What are your favourite uses for them?