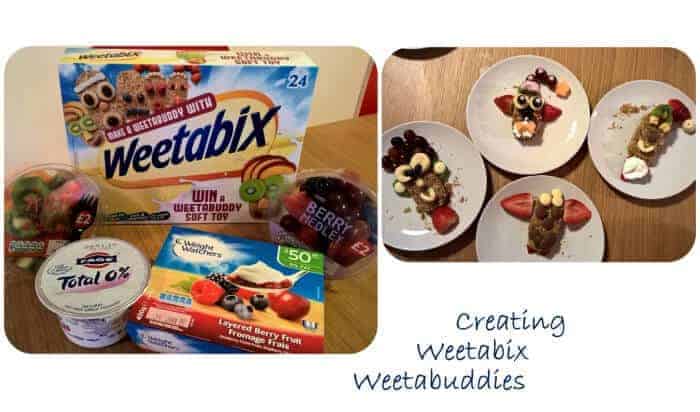 We've been making Weetabix Weetabuddies again . . .
As children we were always told "don't play with your food" but nowadays playing with your food is actively encouraged. If food is seen as fun, it's more likely that it will be accepted and eaten and it is for this reason that Weetabix have created a range of characters called Weetabix Weetabuddies. You might remember my post last autumn about creating Bento style lunchboxes for kids, well this is the same concept and the proof was most definitely in the eating.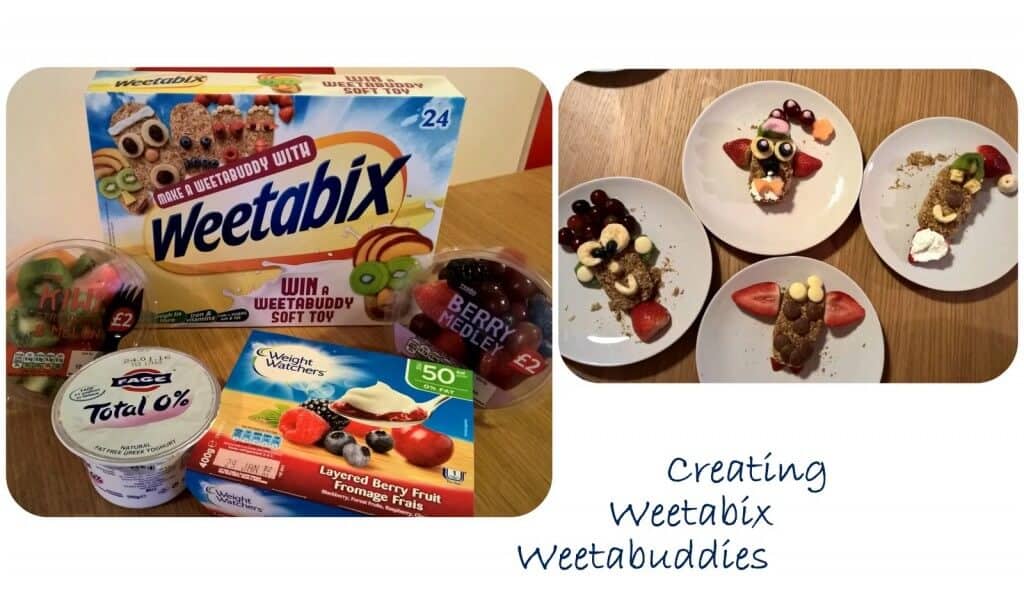 With Jelly Bean's recent problems which saw him in hospital three times last week, I needed to find a way to encourage him to eat more fruit. He likes apples, bananas, strawberries and raspberries but the more fruit I can get into him, the better it is for him.
Preferred Breakfast Cereal
Weetabix is one of our Beans' preferred cereals which is one less thing for me to worry about since it is a good source of protein, high in fibre, packed with vitamins and iron as well as being low in sugar, salt and fat. As many parents will know, wanting our children to eat healthily and getting our children to eat healthily can be two very different things, something that I know very well.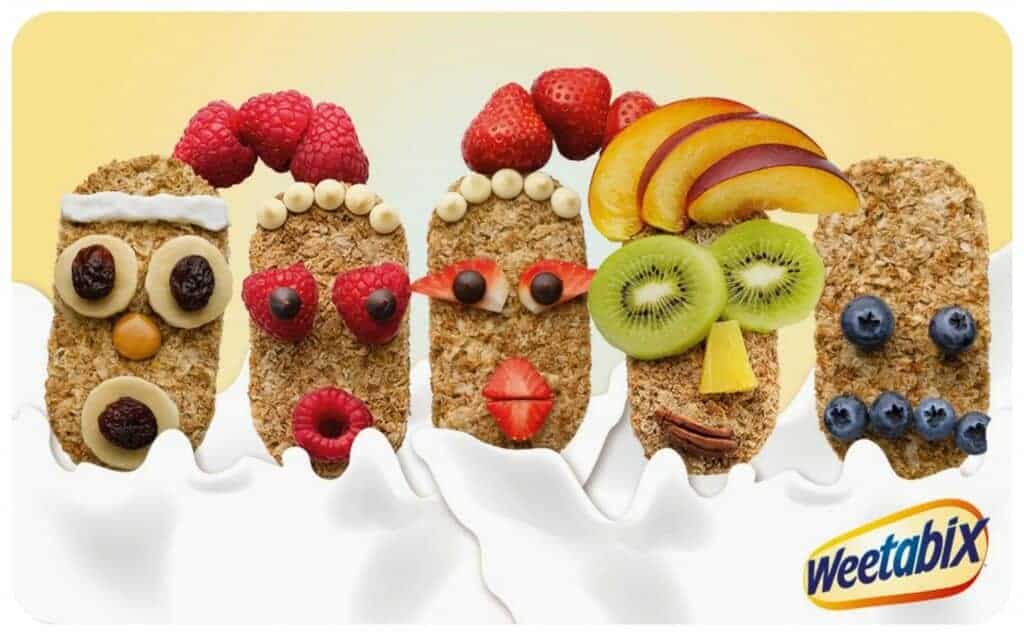 What is a Weetabix Weetabuddy?
If you happen to have been watching TV recently then you will surely have seen the Weetabix Weetabuddies adverts with the various funny characters which have been created using fruit, yoghurt and nuts strategically placed on a Weetabix biscuit to make funny facial features. This weekend we have been busy creating our very own Weetabix Weetabuddies and we have made a video of our efforts to share with our readers.
Win a Weetabuddy Soft Toy!
Once you have created a Weetabuddy, name it and take a photograph (before you eat it) and ask Mum or Dad to upload the photograph to Weetabuddies.com to be in with a chance of winning a Weetabuddy Soft Toy and getting fame for your Weetabuddy. If are feeling a little stuck for inspiration then check out the Weetabuddies Gallery where there are hundreds of Weetabuddies already uploaded with everything from chocolate spread to nuts, yoghurt, kiwis, raspberries and more. Be warned, it can become quite addictive as you think up more and more funny characters to create. 
Sponsored Post