'We're Going on a Bear Hunt' party with UK Mums TV #BearHunt
The much-loved children's classic book 'We're Going on a Bear Hunt' was first published in 1989 so it pretty much missed my childhood years. The story was written by Michael Rosen and illustrated by Helen Oxenbury and follows the adventures of siblings Stan, Katie, Rosie, Max, the baby and Rufus the dog who have decided to go on a bear hunt.
The first I really started to hear of it was when the Beans all started at preschool but somehow we could never quite get the story right. Then in October half term last year, we enjoyed a very special trip to the Royal Albert Hall for an Orchestral Adventure and that was when it really came to life for me. The Beans loved getting involved and so did Hubby and me.
We're Going on a Bear Hunt on DVD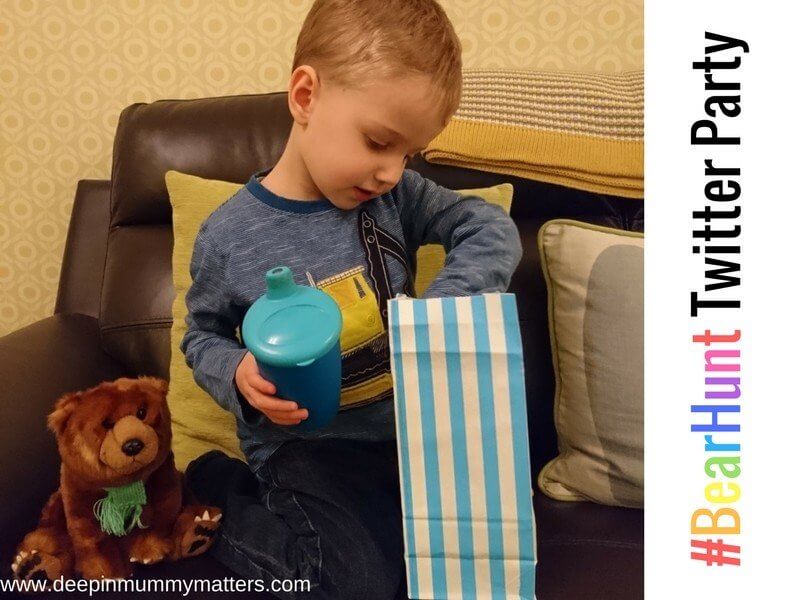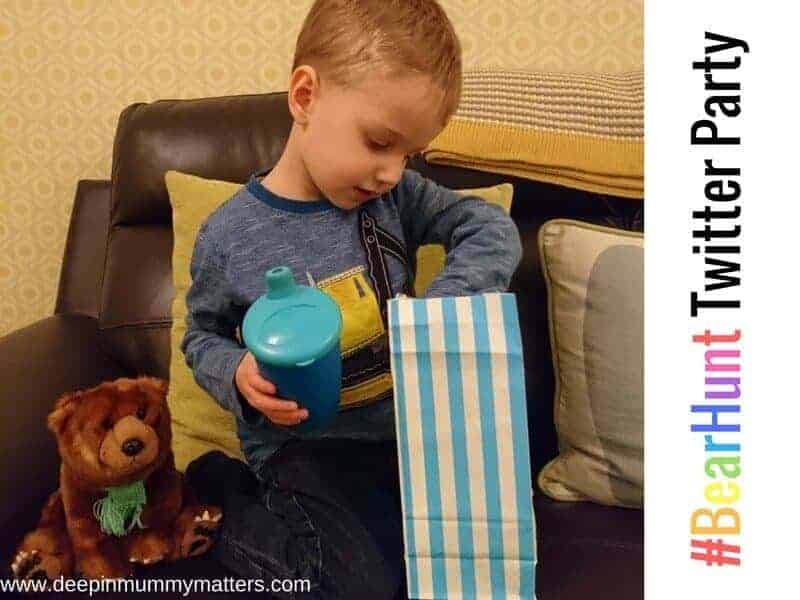 Imagine our delight when just a few weeks later we were told that We're Going on a Bear Hunt was to be aired over Christmas in a beautiful animation for TV (and now DVD). We excitedly sat down together on Christmas Eve and watched with delight as the Beans joined in with the Bear Hunt. It felt like the magic of The Snowman all over again.
#BearHunt Twitter Party
Last week during our Half Term we were able to have yet more Bear Hunt fun when we were asked to join the #BearHunt Twitter party with UK Mums TV who are currently running a giveaway to win the DVD and book. We invited my Aunt and Cousin over with her two children to have a real party and I'm pleased to say they LOVED it!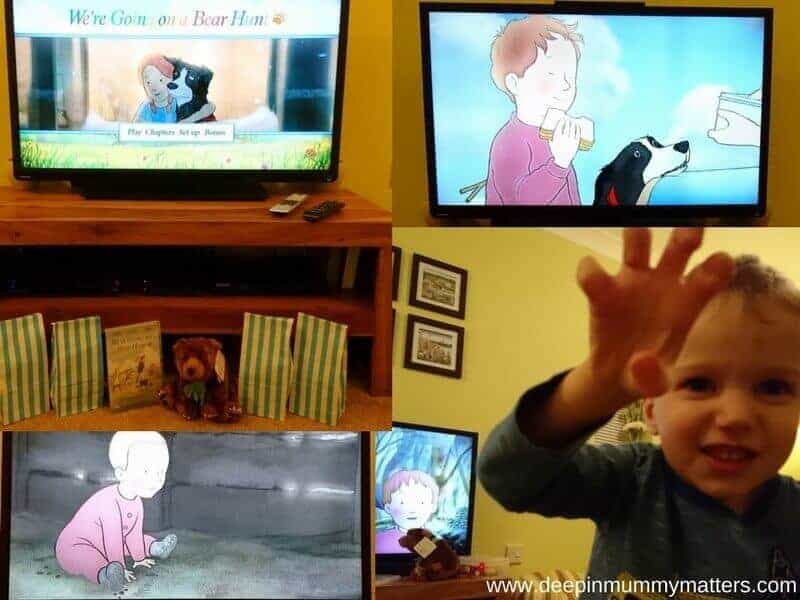 We received a lovely box of goodies (though I forgot to take a photograph of everything together as I was so keen on keeping it all a surprise for the children). We were joining in with a group of bloggers and their guests who were also having lots of #BearHunt fun and then anyone else who wanted to join in the fun on Twitter too.
We began by watching the DVD with a bag of popcorn, it was the quietest I've known the children to sit together. Well, apart from Jelly Bean who insisted on being the Bear himself – he is still quite cute don't you think? These bloggers thought so . . .
@MummyMatters awww such a cutie ! #BearHunt

— cheryl pasquier (@cherylp59) February 16, 2017
@MummyMatters What a cute bear! #BearHunt

— Heidi (@Him_Me_Three) February 16, 2017
BearHunt Quiz Time (Free Printable)
After the DVD we completed a quiz together to see who had been paying attention to the film and I must say that despite the fact Jelly Bean can barely sit still, he was the fastest to answer all of the questions and the only question that he (and we) couldn't answer was the last one. Why not print off the #BearHunt quiz and have some fun yourself.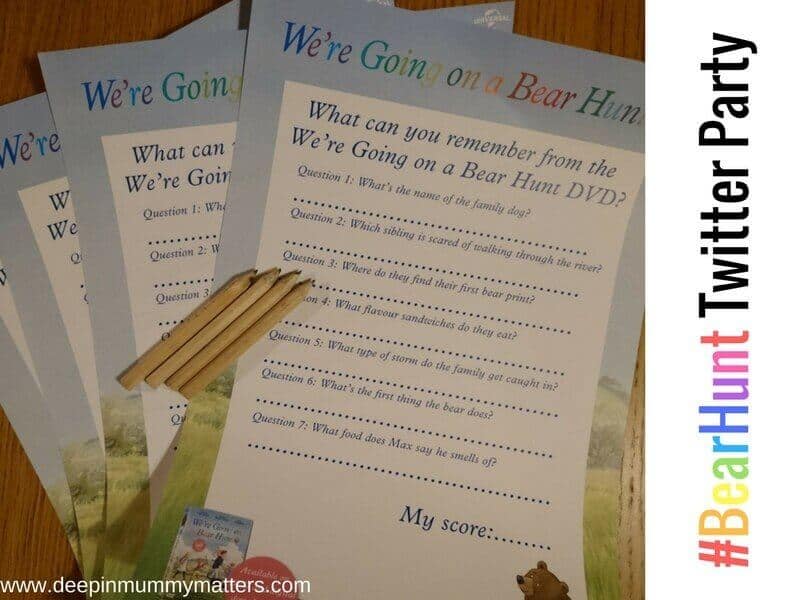 I asked the Beans what they all thought of the film and there was a general consensus that Bear was very sad and lonely. They said they wouldn't want to live in a cave all by themselves but we pointed out that now that Rosie knows where he lives she will be able to visit Bear again.
None of the children picked up on Grandma being sad because she missed Grandad but I do know that many of my friends' children had become sad by this. Perhaps because it is something that they have been through themselves. The important thing to explain to the children in this situation is that although they are all sad, they have each other and can talk about shared memories. They can't go under it, they can't go over it so they will have to go through it and as Grandma says, "There's nothing wrong with being sad, it's just a way of remembering the happy times."
Decorate a Bear Hunt Biscuit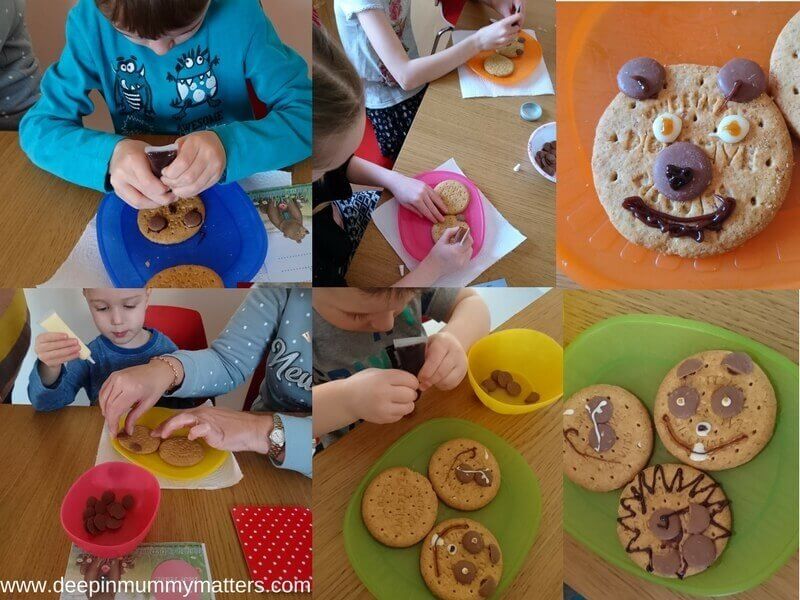 Everyone loved getting stuck in with this activity. They each had a few Digestive biscuits, some chocolate buttons and some chocolate flavoured writing gels. I was blown away by their designs, such amazing bears. Decorating biscuits is always one of our favourite past times, so simple and easy to do but keeps them entertained for ages.
Bear Hunt Treasure Trail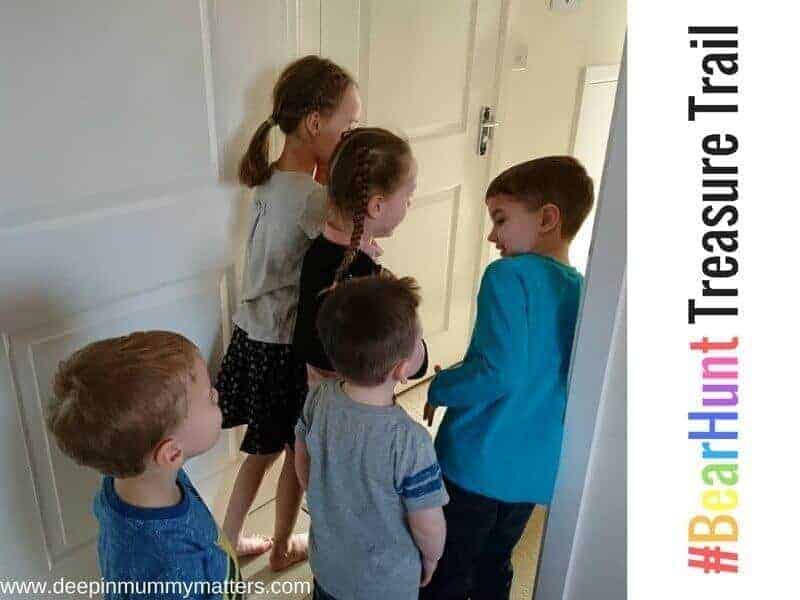 We were given a number of prizes that could be hidden around the house for a treasure trail game however, given that some of our guests were very small and not 100% safe on the stairs yet I wanted to keep the treasure trail to the ground floor which meant I was limited on hiding places so I hid coloured counters around the house instead. The children loved this so much that Jelly Bean cried when the counters had been found. He didn't want a prize he just wanted to keep on searching so we hid them all over again, especially for him.
Pin the Tail on the Bear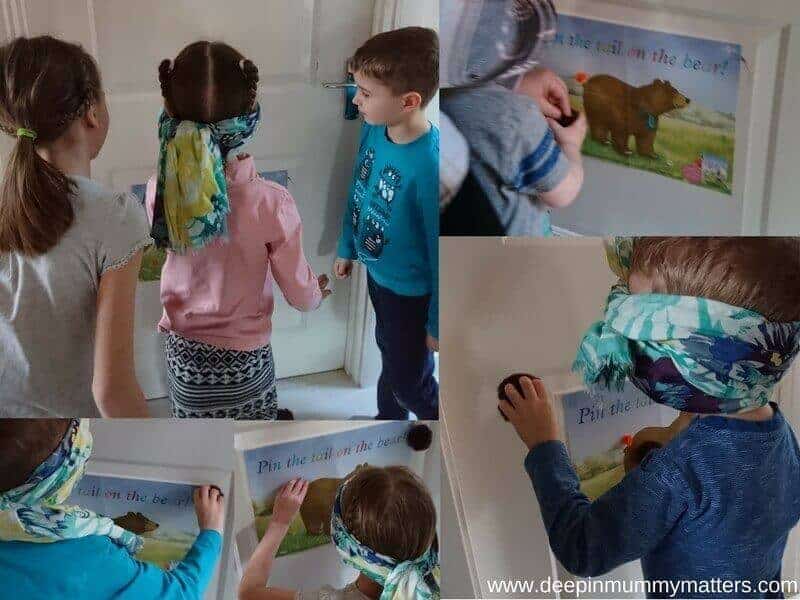 This game never grows old and always raises many giggles. We had fluffy tails sticking to walls, doors and children by the end of the game but a rather sneaky Little Bean managed to get her tail almost on the spot thanks to a clever bit of measuring with her fingers before I had popped the blindfold on her!!
Going slightly off track
As our children and guests were starting to tire and want snacks we ended up going slightly off track when it came to following the schedule for the party but nonetheless we still had a great time.
I attempted to make some Bear shaped pancakes which went down a storm!! I don't think you will be seeing me on Masterchef any time soon but my taste-testers were very happy so I was happy too. Whilst they were waiting for their pancakes to cook and during their meal, we played the #BearHunt memory game. The Beans LOVE playing memory games and are very good at remembering too.
We took it in turns to say "I went on a Bear Hunt and I saw . . . " each time having to repeat what the people before us had seen, in the correct order and then adding our own to the end.
Plasticine Bear Hunt Modelling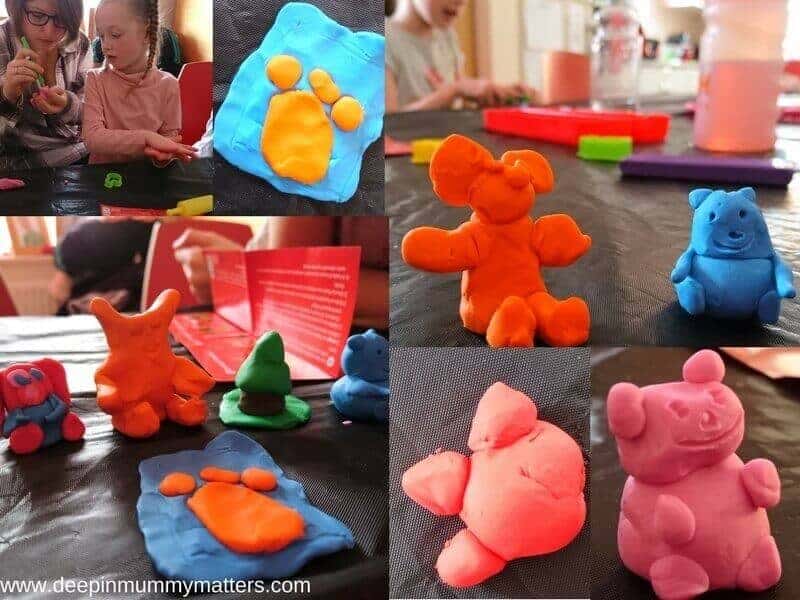 We also decided to break open one of the prizes which was a Plasticine Tool Box and held a little competition to see who could make the best #BearHunt related Plasticine model. In the end, they were all so good that they all received a prize!! (I hate having to choose).
#BearHunt Goody Bags
It's a poor party if you don't get to go home with a goody bag so our #BearHunt party wasn't going to disappoint. Each child received a goody bag containing sweets, activity sheets, crayons, Bear YoYos and a copy of the We're Going on a Bear Hunt book too.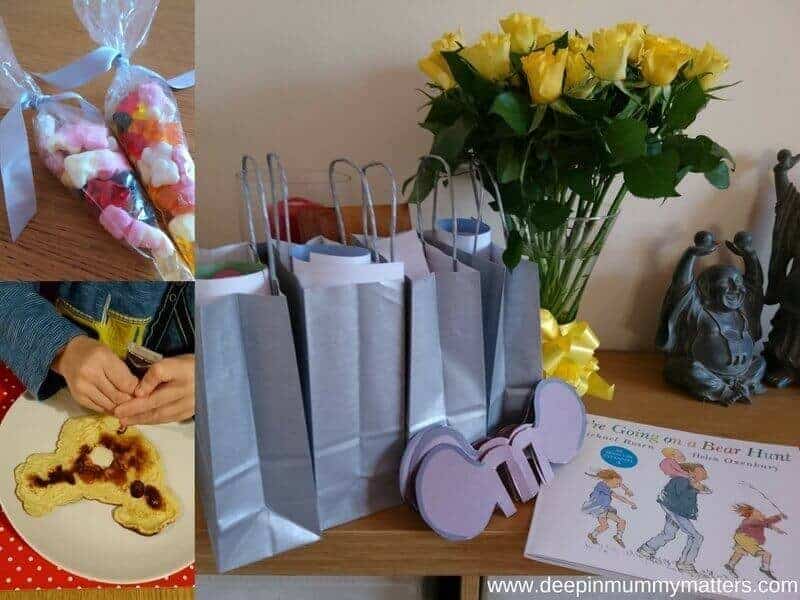 If you have a preschooler with a birthday coming up, why don't you hold a #BearHunt birthday party using some of these ideas? You could even make Bear sandwiches and a Bear cake!!
DISCLAIMER: We were invited to take part in the #BearHunt Twitter Party and received a box of goodies for the party to take place as well as receiving payment towards our time. All words, images and opinions are my own and may not be copied without my permission. I have not been instructed what to write.