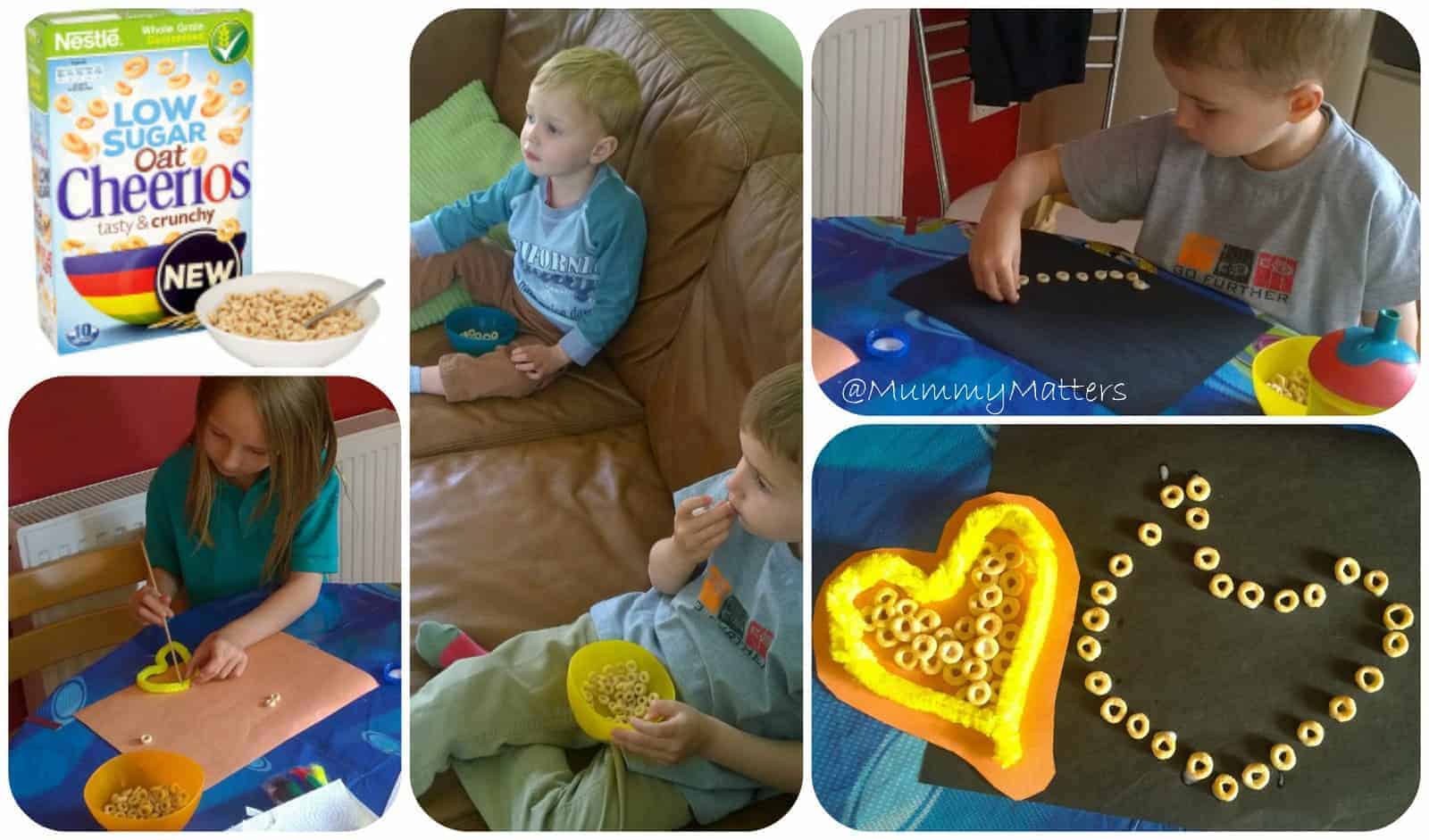 We LOVE New Low Sugar Oat Cheerios
Breakfast is the best meal of the day, or at least it is in our house when trying to feed the Beans. Perhaps it's because they have been asleep and without food for so long, I don't know but what I do know is that we get through A LOT of breakfast cereals. I'm quite a mean Mummy too because I refuse to buy them all the high sugar cereals, yes they have the odd chocolatey one I eat lots of chocolate so I can hardly stop them.
Hands down, one of my top 3 favourite breakfast cereals has to be Cheerios but in an effort to cut down on my own sugar intake I had stopped eating them, apart from the odd bowl I would sneak of an evening when the Beans were in bed. Now my prayers have been answered with new Low Sugar Oat Cheerios which contain just 1.4g of sugar per serving which equates to just 2% of an adult's recommended intake so now I can stop sneaking around!! PERFECT!!! The Low Sugar Oat Cheerios are made with 98% whole grain which is great news when you consider that 8 out of 10 brits aren't consuming enough whole grain per day. I worried that having less sugar would mean they didn't taste so good but as a seasoned Cheerios fan I thought they tasted pretty good and the lower sugar didn't affect the taste too much. I will certainly buying these ones from now on.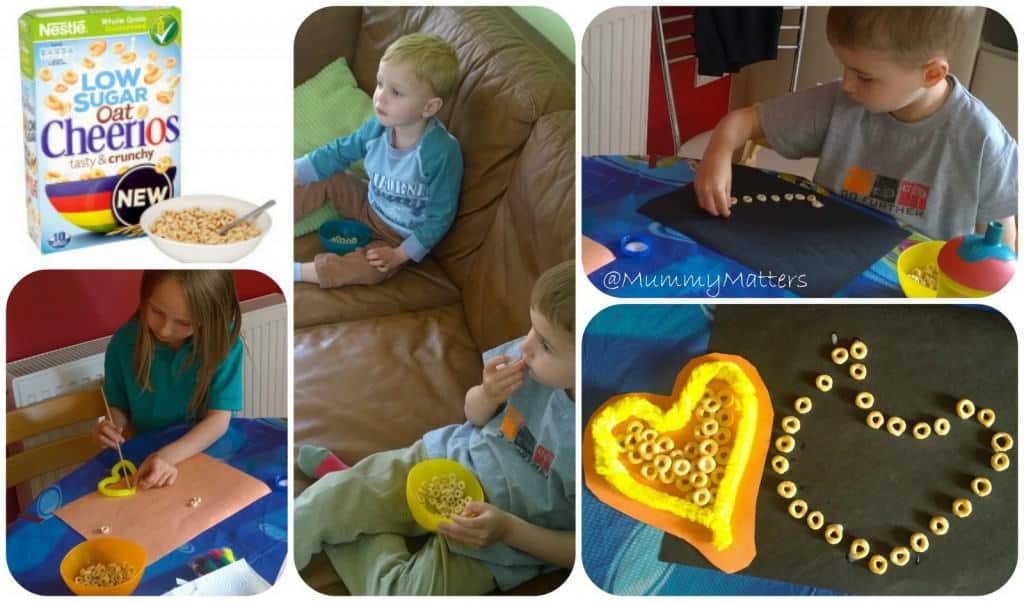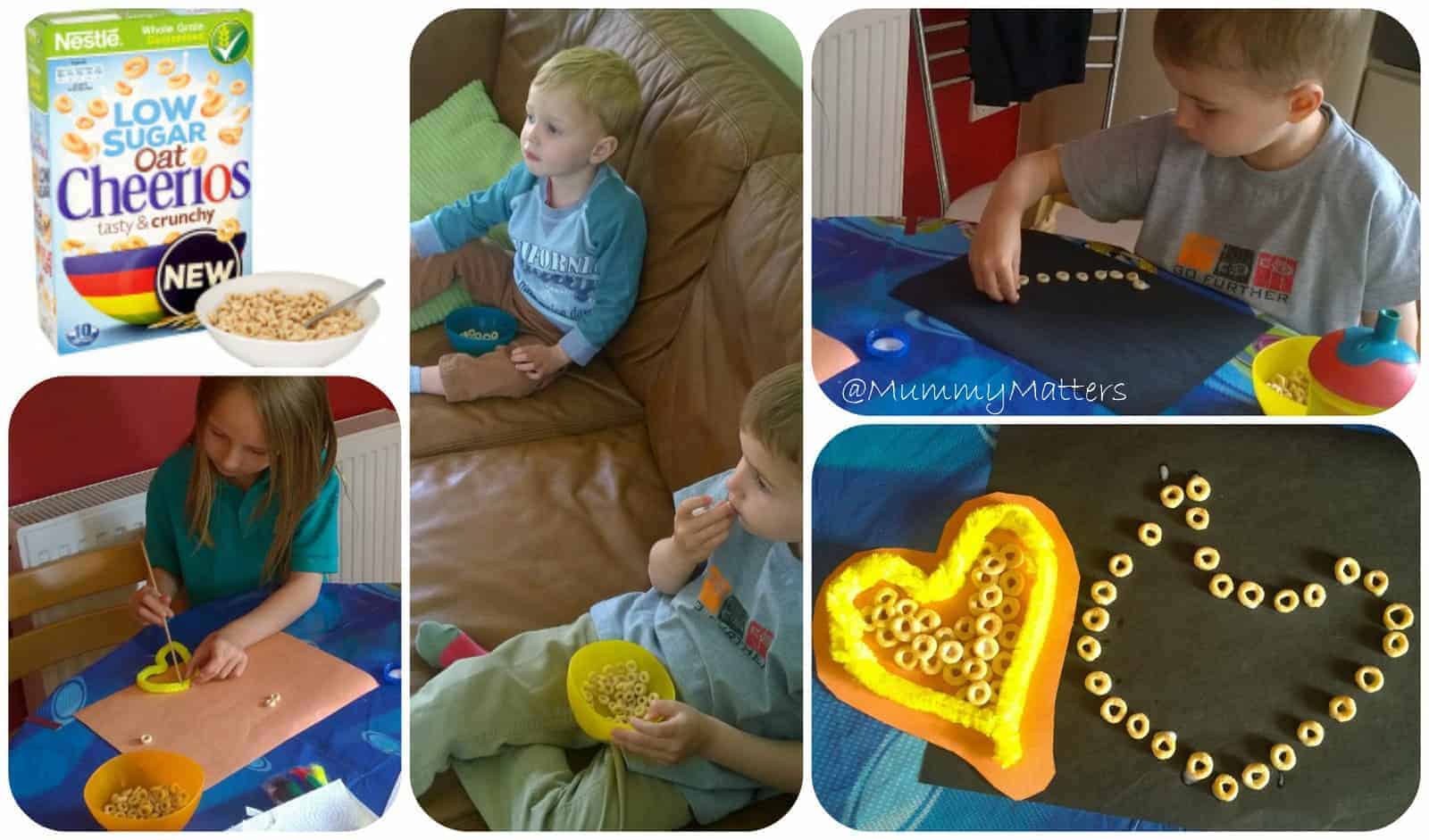 I asked the Beans if they wanted to do some fun crafts with the cereals which they initially were excited about but when they each saw their bowls of crunchy O's rapidly decreasing they made a hasty end to their crafts in favour of finishing off the cereals in the lounge!! I don't blame really – I can't imagine I would have had the same reaction if I had offered them a bowl full of sprouts, they would have happily glued them to paper all day long.
DISCLAIMER: We were sent a complimentary box of cereals to have some crafty fun with and to find out what we really thought. All words, images and opinions are my own and may not be copied without my opinion.