Warm and Dry with Berghaus Kids at Blacks
If there is one thing that we have learnt from our years of parenting, the choice of the coat has the ability to make or break a family day out. We have bought the 'fashion' coats because the kids have nagged us and then on a day out it's been tears and tantrums because they are too cold or too wet. At that point, the day out usually comes to an abrupt end OR we end up in a shop buying another fleece or jumper for them to wear under the inadequate coat.
Berghaus Kids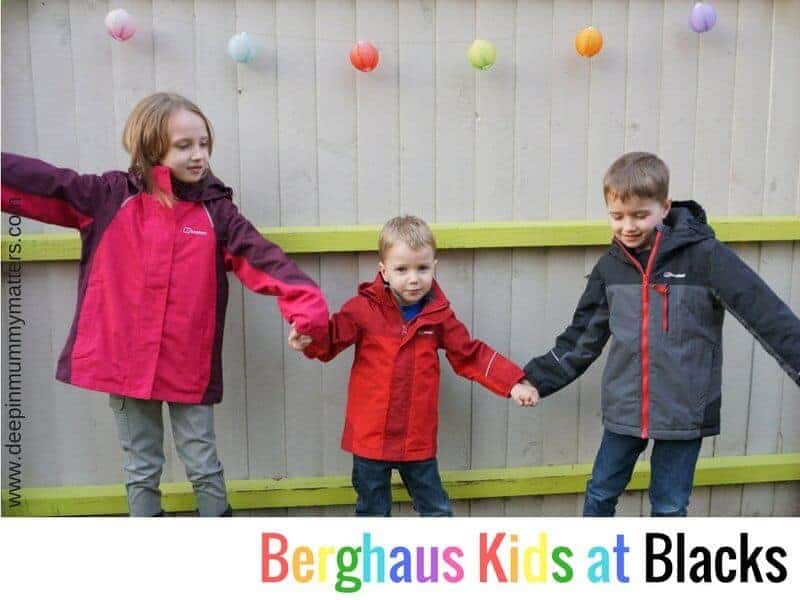 These days they have the fashion coats strictly for days out where we know it will only be worn to get from the car to the venue and not for a day outdoors. Outdoor coats are the ones which are designed for all weathers and none come more 'all weather' than Berghaus Kids range at Blacks.
We were invited to review the Berghaus Kids range of coats and chose different styles and thickness coats for each of the three small Beans (Curly is now in adult size clothing) according to their needs.
Girl's Carrock 3-in-1 Jacket – £55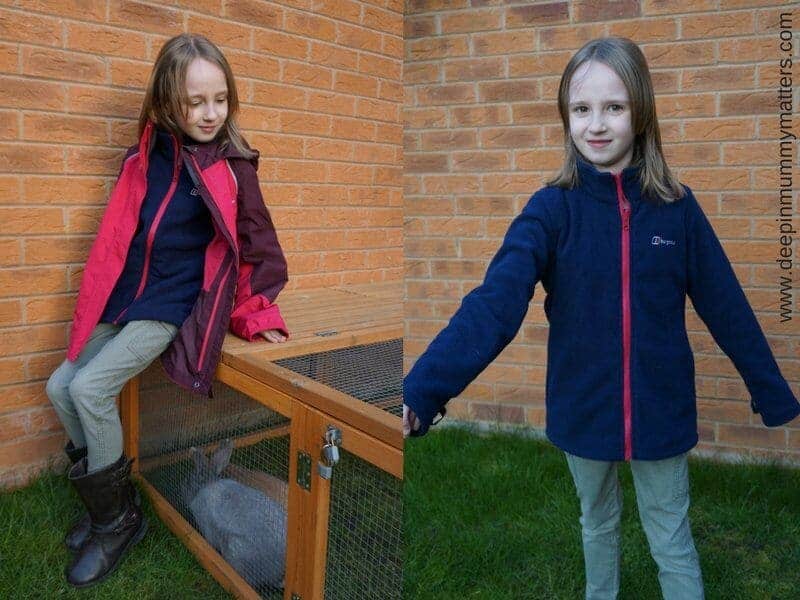 The boys have had a 3-in-1 Jacket for the last couple of years and they have proved invaluable for days out but Little Bean still didn't have one so when we saw that Berghaus girl's range had the Carrock we knew exactly which one to choose. A 3-in-1 jacket is so versatile, it can be worn alone as a fleece, alone as a rain jacket or together for the full caboodle or warmth and rain protection.
With thanks to the good old British weather and the likes of Hurricane Doris, Little Bean has been able to put her Carrock to the test. The AQ2™ fabric laughs in the face of a rainstorm, whilst the fleece lining provides lightweight warmth.
Boys' Rannoch Jacket – £50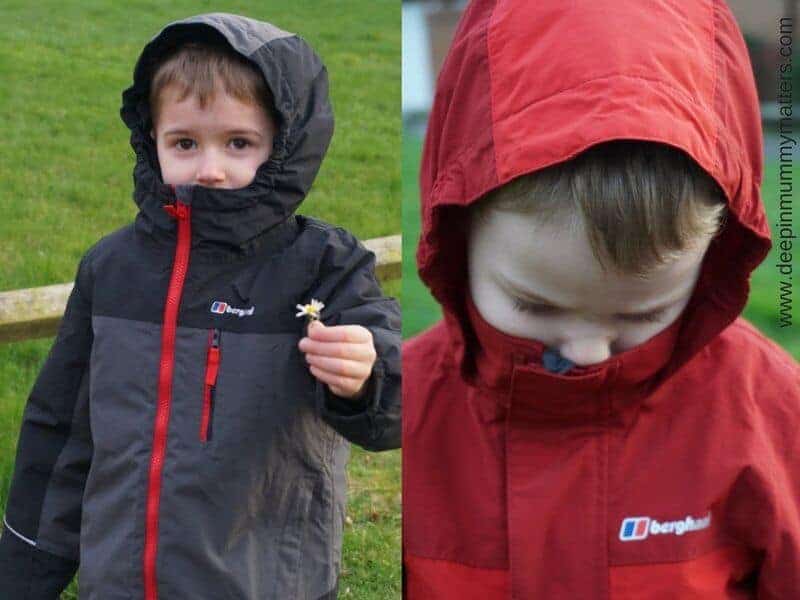 Beanie Boy needed a mid-range jacket, one that wasn't too heavy but still had some warmth and weather protection to it so when looking at the Berghaus boy's range the Rannoch stood out as the one for him. The Rannoch has a waterproof exterior with synthetic insulation, the polyester wadding traps and retains warmth close the body. Beanie Boy loves the red zippers as this is his favourite colour and zips right up to cover his mouth which he thinks is great because he says it keeps him much warmer AND it holds his hood up when it's windy. The polyamide exterior is built for the outdoor life and can withstand our accident-prone little chap, he has certainly put it through its paces and it's still looking as good as the day we unwrapped it.
Boy's Carrock Waterproof Jacket – £52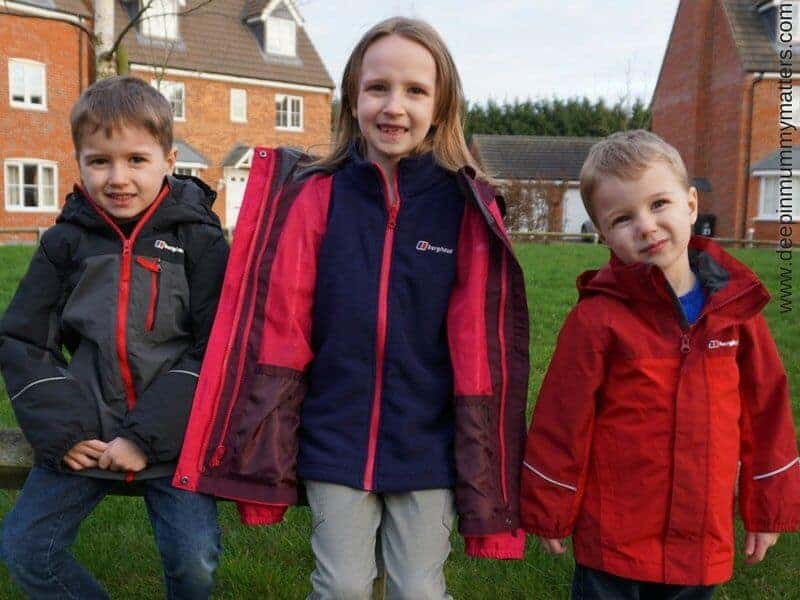 For Jelly Bean we needed a lightweight 'throw over' style jacket to protect him from the wind and rain. He wears lots of jumpers/fleece tops and since he will still often be in the buggy on long days out he doesn't like to wear a thick jacket as he feels a little suffocated. The boy's Carrock Waterproof is rain and windproof to keep him protected from the elements whilst still giving him the freedom to move and wear light layers underneath. The inner lining offers breathability so he won't get that horrible 'sweaty' sensation that you can sometimes get in rain jackets on warm rainy days. I also like the bright colour so that he easily stands out in the crowd.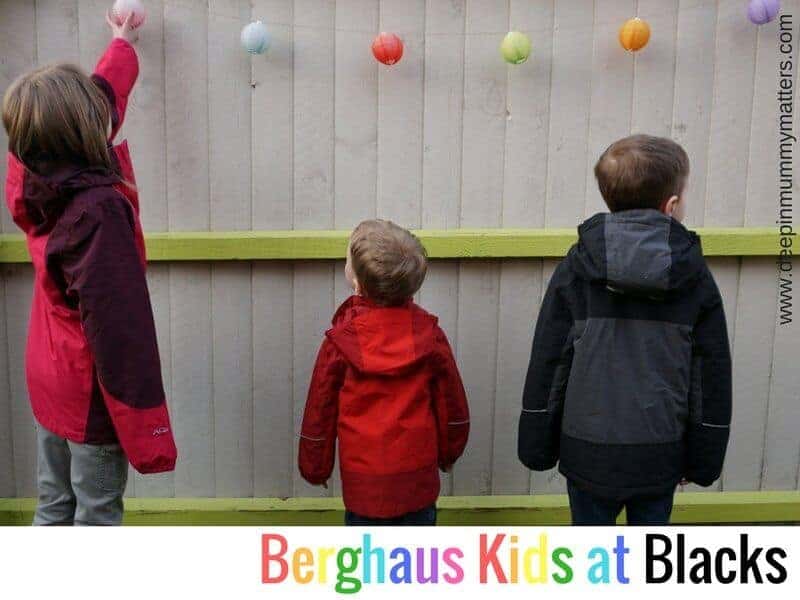 All three jackets have light-reflective piping so that the children can still be seen in the dark which is ideal for walking home from school in the Winter months, elasticated cuffs to keep the warmth in and rear hood toggles for a personalised fit. Berghaus Kids have got them fully covered!
DISCLAIMER: We were given the above three jackets in exchange for our honest review. All words, images and opinions are my own and may not be copied without my permission. I have not been instructed what to write.