Unique Shelving Ideas for Every Room in Your House
When it comes to storage and organisation, there's no one-size-fits-all solution. The best way to minimise clutter is to keep your home organised and customise mainstream shelving solutions to fit your needs better.
With these tips, you can maximise your space and keep your home looking neat and tidy. Keep reading to learn about unique shelving ideas for every room in your house.
Kitchen: Design a Dish-Drying Rack to Reduce Kitchen Clutter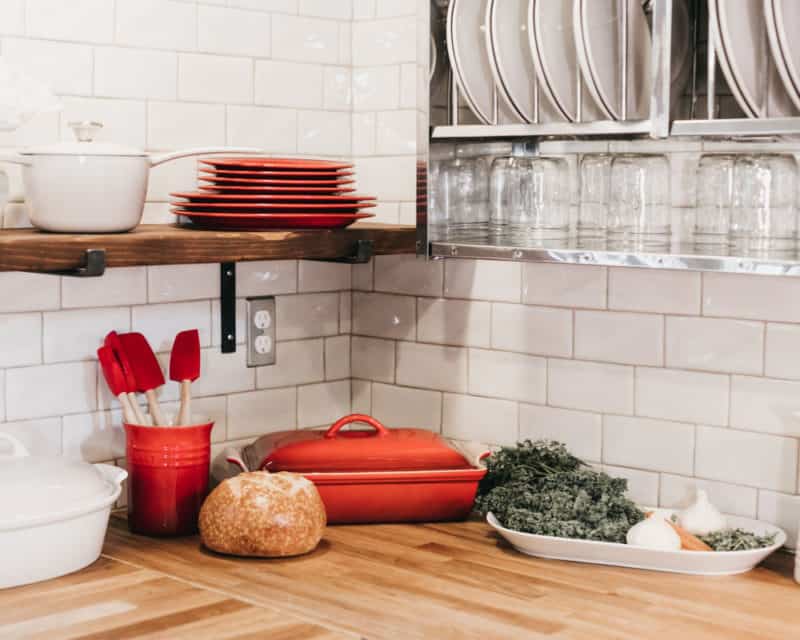 Let's be honest: who enjoys washing dishes?
At best, handwashing dishes is a run-of-the-mill chore that's redeemed only by the time it allows you to let your mind wander. At worst, handwashing dishes is a colossal battle against your household's own procrastination.
When you're standing in the shadow of a sink full of dishes, it can feel like cleaning them causes more problems when that it solves. What are you supposed to do when there's no room in the sink or on the counter to let dishes dry?
Start thinking vertically. A wall-mounted dish drying rack ensures that there's always space for dishes to dry until they're ready to be put away.
Wall-mounted dish shelves come in many shapes and forms. People with the right DIY skills can construct their own dish-drying shelf and hang it above the sink, offering a tidy alternative to leaving soaking pots and pans on the counter. Space-saving dish drying shelves cut down on clutter and make your home feel like it's been prepared by a professional stager.
If you don't have space to mount more shelves on the wall in your kitchen, you could always invest in a rolling wire shelving unit. While these products might seem unsightly, they can always be stored beneath the sink until they're ready to be rolled out for use. You can also update your kitchen cabinets to be an out-of-sight drying space. Just be sure to place a bowl beneath them to collect the runoff.
Bathroom: A Repurposed Bar Cart Can Make For Portable Bathroom Shelves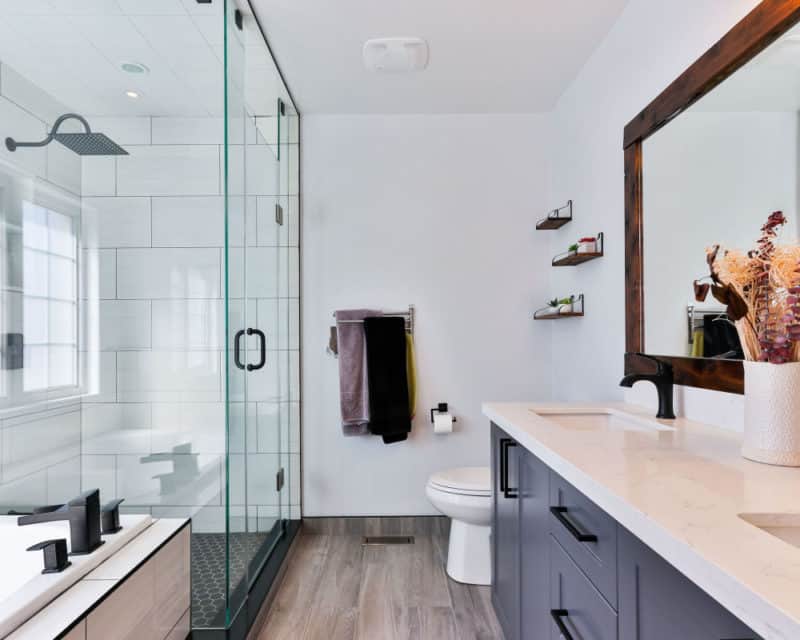 The bathroom can be one of the most challenging rooms to organise in the house—especially a shared bathroom where everyone is competing for counter space and time in front of the mirror. There's usually a lot of clutter, and it can be hard to find a place to put everything. If your bathroom is cluttered and chaotic, consider repurposing an old bar cart as the ultimate portable bathroom caddy.
When it comes to selecting a bar cart, anything will do. Standards bar carts typically feature two or three shelves, but you can find them with as many as five shelves. Once you have the cart, you can customise it for your organisational needs. Here are a few ideas to get you started.
Pick up a Lazy Susan from the kitchen section of your local home goods retailer and fill it with bathroom products that would usually be stored in hard-to-reach areas in the back of a cabinet.
Assign an organisational bin (like a magazine holder or a pencil box) to each household member to guarantee equal distribution of storage space.
Take advantage of the wheels! Bar carts can be rolled wherever they're needed. Store clean towels in yours and roll them next to the bathtub before you get in to avoid a sopping-wet trip across the room.
Bedroom: Organise Your Bedroom Shelves For Sleep-Friendly Habits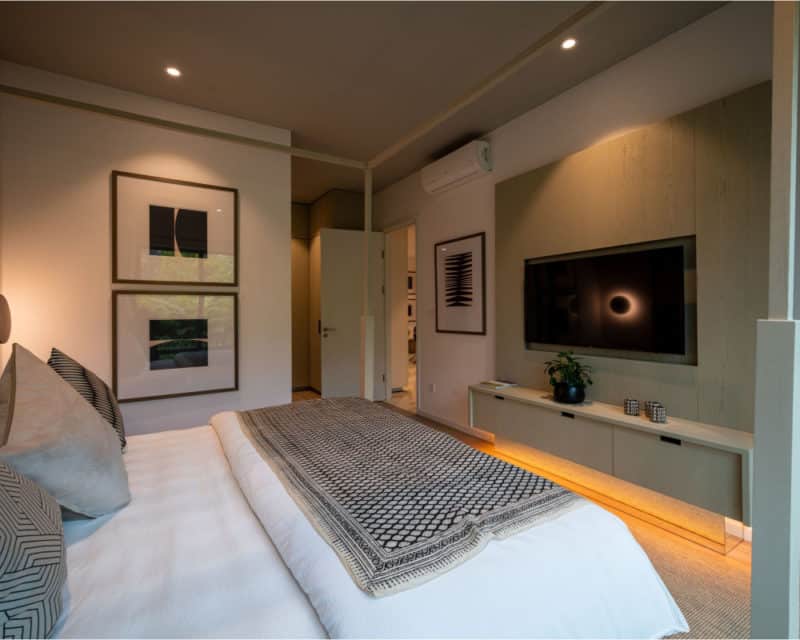 A cluttered bedroom can lead to a cluttered mind. Fortunately, you can use creative shelving hacks to create an environment that promotes relaxation and sleep. The best way to do this is with a dual-shelving approach. Create a well-organized nightstand and stock its shelves with in-bed essentials. Add some floating walnut shelves above your bed for aesthetic purposes and to display a few calming objects. Across the room, designate a shelf for storing items that are nice to have in the bedroom but might lower the quality of your sleep.
Tips For Organising a Night Stand
A well-organized nightstand promotes easy access to sleep-promoting items. You can start by removing any bright alarm clocks or distracting technology.
The tabletop of your nightstand can include:
A small container to hold your watch and eyeglasses
A box of tissues
A small glass of water (tall glasses are too easily spilt)
The book you're currently reading
The drawer of your nightstand is a handy place to keep medications, sentimental items, and other less-used objects. The bottom shelf works perfectly to store that pile of books you're looking forward to reading soon.
Tips For Your Across-the-Room Shelf
Creating a shelf or series of shelves across the room is a great way to uphold boundaries between bedroom items that promote sleep and those that don't.
Your across-the-room-shelf might include:
A cellphone charging station. These days, it feels like we need to have our smartphones with us everywhere we go. However, the constant stimulation of a cellphone by the bed can ruin your good night's sleep. Store it across the room before you nod off.
An alarm clock. There are few things more satisfying than smacking the snooze button on your alarm clock as soon as it goes off. However, keeping your alarm clock across the room means getting up to turn it off, making it easier to start the day.
A worry journal. It's hard to fall asleep with to-do lists and other concerns racing through your mind. Research has proven that journaling can improve your sleep and mental health. An hour or so before bed, write a list of your concerns, then put it away. Out of sight, out of mind.
Office: Enhance Productivity With a Pegboard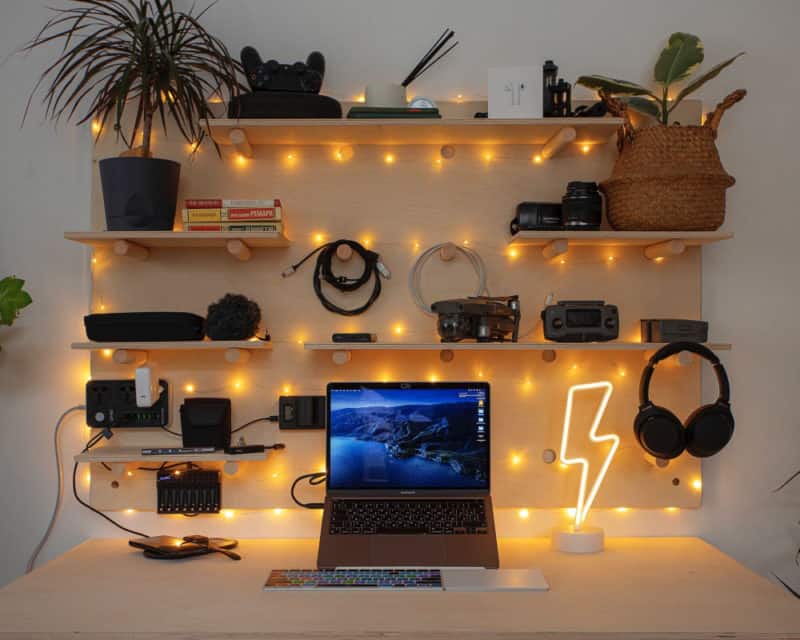 With the work-from-home trend looking like it's here to stay, now is a great time to revamp the shelving in your home office for optimal productivity.
Pegboards are one of the most versatile and underutilised office tools. If your home office feels a little lacklustre, consider using a pegboard to enhance productivity and creativity.
Pegboards offer an easy way to organise your space and keep things within reach. You can easily mount a cup of pens and pencils, scissors, a whiteboard, headphones, and other everyday office items on a pegboard.
Sitting Room: Design Bookshelves With a Built-In Reading Nook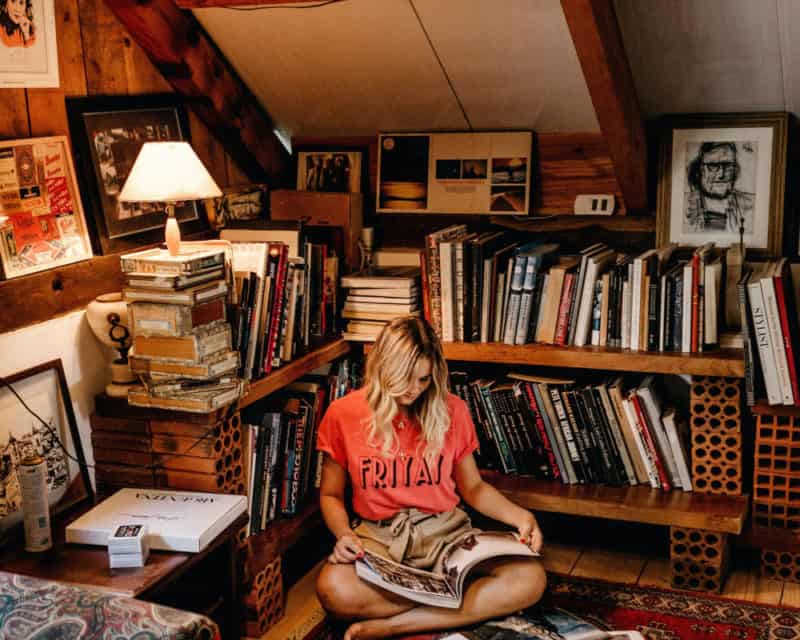 If you're like most people, your living room is home to various items. The living room can quickly become cluttered and disorganised, from furniture to electronics to family photos.
One way to combat this is by using bookshelves with a built-in reading nook. This allows you to store your excess items while preserving a space designed with relaxation in mind.
Designing a reading nook within the design of a custom bookshelf can introduce a comfy hideaway in your sitting room. With some carpentry skills, you can imagine that the bookshelves serve as a bridge over your reading nook. Start by measuring your furniture, then build the bookshelf around it. Alternatively, you could also buy a pre-built bookcase that will fit around your seating of choice. Or you can opt for the best ladder shelf which is out and available in the market and online stores like Nathan James.
A reading nook can be as simple as a comfy chair with a side table and lamp. Or, if you want to get more creative, you can use curtains, blankets, and pillows to create a cosy space perfect for curling up with a good book.
Get Creative to Find Shelving Ideas That Work For You
Now that you have seen some unique shelving ideas for every room in your house, it is time to get organised. By using shelves that fit the specific needs of each space, you can declutter and maximise efficiency. Which of these ideas spoke to you the most? Try it out, and let us know how it goes!