Easy Updates for Your Kitchen Cabinets
In many homes, the kitchen is now a room used for so much more than cooking. As one of the most used rooms in the home, you often find that many kitchens now have dedicated dining areas, watching TV and even working out. As it becomes more stylish to spend most of your time in the kitchen, whether you're eating, socialising or working, it's even more important to keep the décor updated and enhance the interiors.
Unique Decoupage
It's a trend taken over many Pinterest boards, but decoupage is becoming more and more popular in interior design. Start by painting your kitchen cupboard doors in a light gloss, then cut some wallpaper to shape and place it into the door panel. This is a perfect way of adding a unique touch to your kitchen and looks exceptionally nice on floating cabinets, enhancing the character, and creating a bright, bold look. The great thing about this kind of cabinet update is that it's straightforward to change if you suddenly change your mind or fancy a new design.
Repainting or Replacing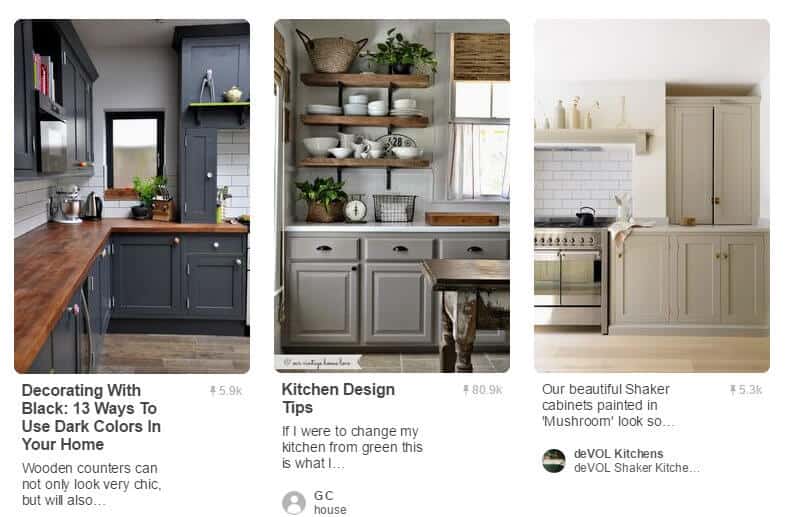 Repainting your kitchen cabinet doors is a very cost-effective way of updating them. By giving your kitchen units a fresh lick of paint, you can instantly change your kitchen's whole look and lift the atmosphere. When you're happy with your kitchen's style and layout, it's not always necessary to replace the whole body, which is where repainting the doors works so well. If you do feel, however, that your kitchen cabinet doors aren't quite as stylish and neat as you want, and a fresh lick of paint won't change this, then you may find that investing in some replacement kitchen doors will solve your problem. Replacement kitchen doors are a cost-effective way of replacing your kitchen and creating a whole new look for less. There are many different door styles, colours and finishes available, too, so you can find the perfect cabinet doors for your kitchen style.
Introduce Lighting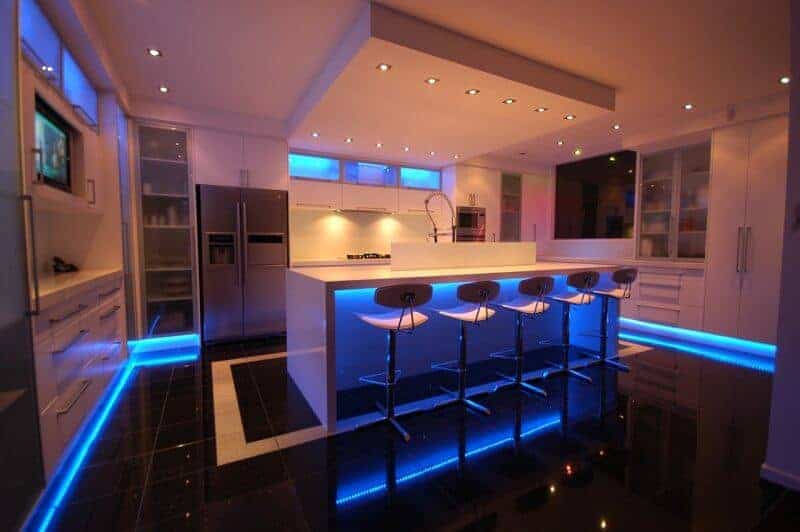 If you really want to give your kitchen the 'wow' factor whilst adding practical touches at the same time, adding lighting to your custom kitchen cabinets is going to really make your interiors pop with character. By introducing task lighting or uplighting to your kitchen cabinets, you can instantly transform your kitchen, giving it a delicate glow that will lift the atmosphere as well as brighten the décor. If you wanted to go the extra mile and make a really unique change to your cabinets, introducing mood lighting would enable you to control the room's feel with a contemporary finish.
Window Style Glass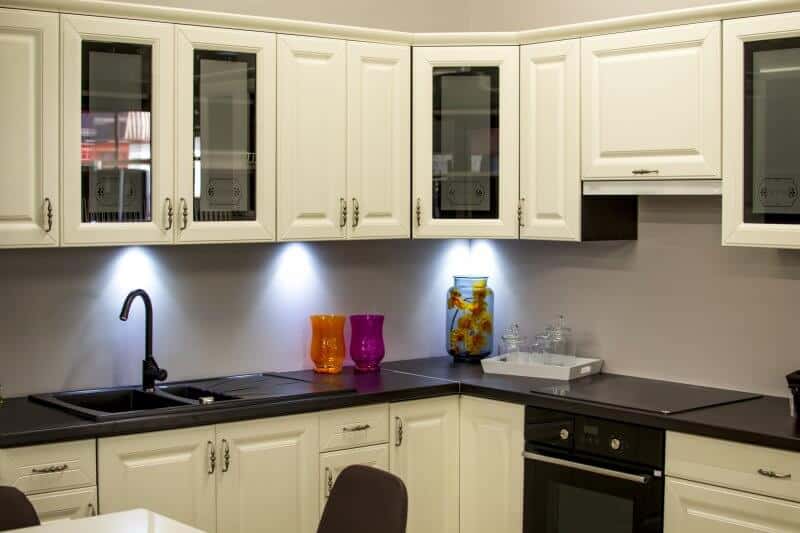 For those looking for a way to lift the atmosphere within your kitchen and create a light and airy feel, glass panelled cabinets are just for you. Switching your cabinet door's centre panel for a chic glass panel will instantly transform your cabinets, giving them a classic, stylish look. This kind of cabinet update is ideal for kitchens with dark oak or wooden cabinets, as the glass will enhance the cabinet style and add a touch of character to the area.
Open Cabinets
For many kitchens, cabinets can make the area feel smaller and cramped. If you have this problem with your kitchen cabinets, then you may find this update really beneficial. Simply removing your kitchen cupboard doors and having your cabinets open has become a trendy update. This décor style is great for opening up the kitchen and creating a bold, fresh feel within the room. You can also add character by switching your current crockery for some colourful, bold pieces that will stand out from the shelves.
Bold Hardware
One of the easiest and most effective ways to update your current kitchen cabinets is to replace the hardware. It may seem like a small, pointless change, but when you replace your current hardware with some stylish, bold handles, you will instantly notice your cabinets stand out more. You can keep it subtle with some neat, classic handles, or you can add a burst of character with some chic diamante styles or a selection of different finishes from matte to a high shine.
About the author: Jasmine Smith is a passionate writer and lover of coffee and chocolate. With a notebook and pen in one hand and her laptop on her knee, Jasmine is always thinking of new and exciting content ideas, as well as interior projects to get started on!