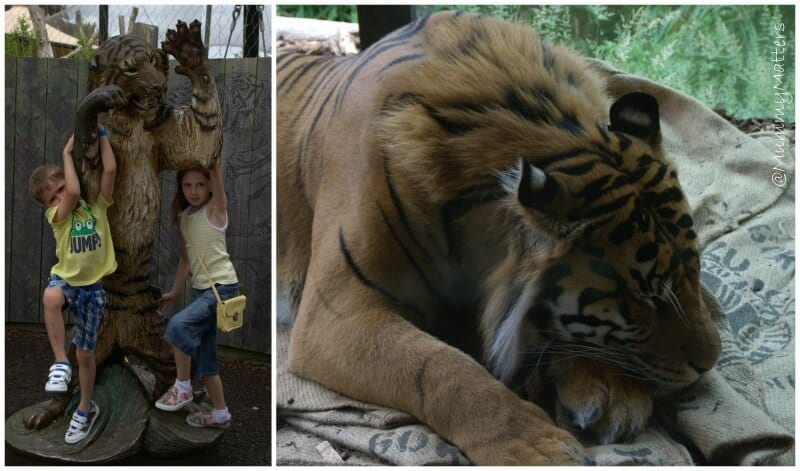 Twin-tastic Tigers at ZSL London Zoo #MummyMattersSummer2016
It wasn't long since we had last visited ZSL London Zoo but when we were told that Tigress Melati had welcomed the safe arrival of her twin cubs on 27th June 2016, the chance to see them proved too much for us not to visit again. We arrived just before lunch so we decided to have our picnic in Barclay Court whilst checking over the Zoo map so that everyone could decide which animals they wanted to see during our visit.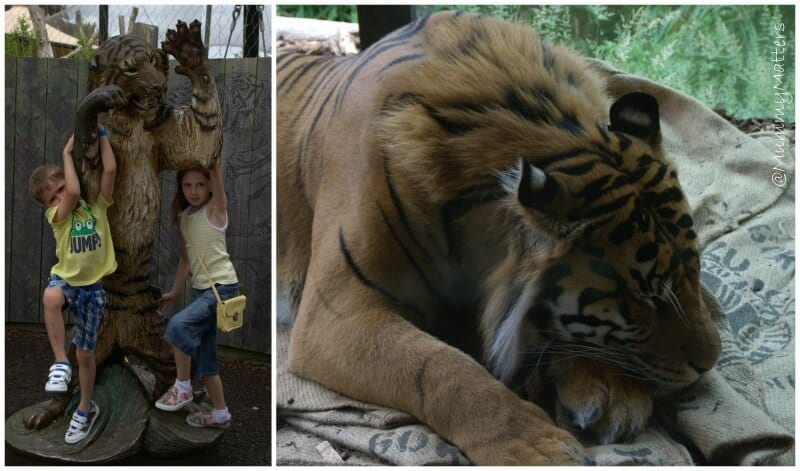 Top of everyone's list were the Tigers and proud father Jae Jae didn't disappoint as he laid right next to the glass so we could get a really close-up look at his awesome size and stunning good looks.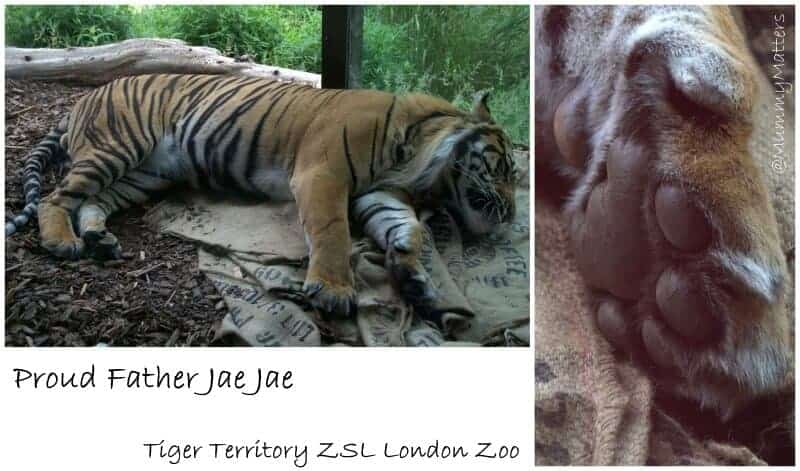 Melati was resting at the back of the enclosure peeking out from behind a tree but we couldn't see the cubs anywhere so we made a plan to take a walk around the Zoo and then come back to try our luck again later. I was completely mesmerised by Melati's beauty, just look at how pretty her face is, she looks like she has just spent the day at the beauticians. On our return visit, we were not disappointed, it was a distant view and sadly we didn't get to see their faces but we did see the cubs feeding from their Mum which was just amazing.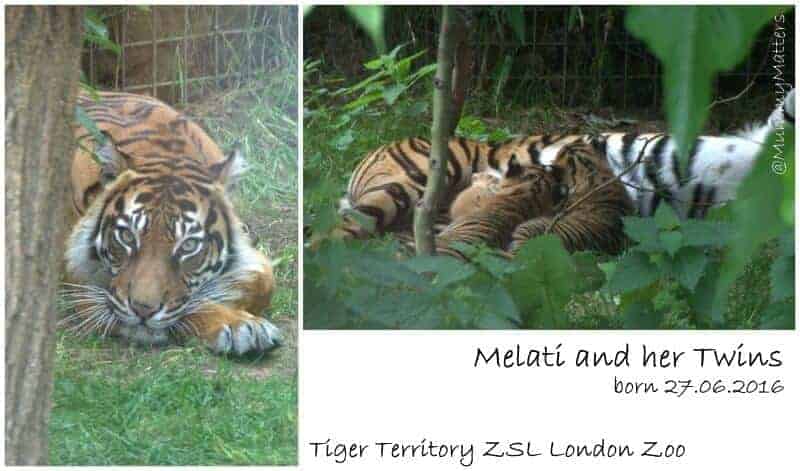 The Sumatran Tiger Cubs are a great celebration for the European breeding programme and Global Management Species programme which are both coordinated by ZSL London Zoo. The Sumatran Tigers are the smallest surviving subspecies of Tiger with less than 400 existing today. They are easily distinguished by their heavy black stripes on orange coats.
We popped into the Reptile House so that Curly could see the enclosure where scenes from Harry Potty was filmed and so the Beans could see the snakes and lizards which they all love as much as Mummy.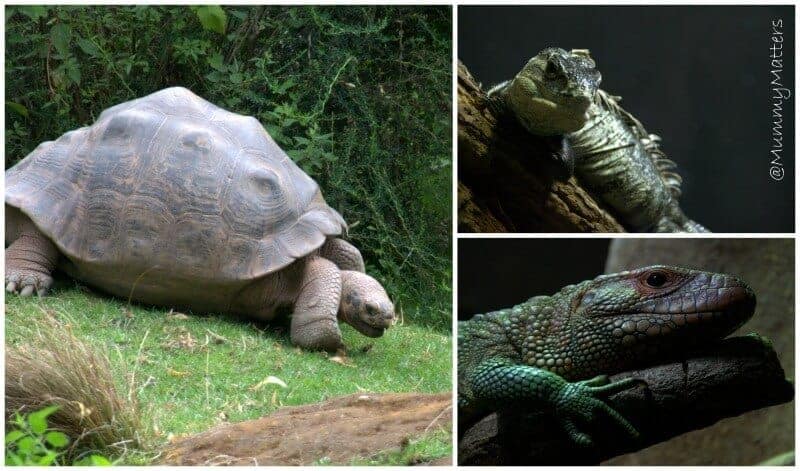 The Penguins are always amusing to watch, this time we watched as they were fed by their keepers and so insistent was one little penguin on getting his share that he kept pulling at the keeper's socks to get their attention. As you can imagine, this had the Beans is hysterics at the comedy of the situation. Later on we spotted this little fella, I'm ashamed to say I have no idea what sort of bird he is but I do think he would look great with a pair of spectacles and a newspaper to read.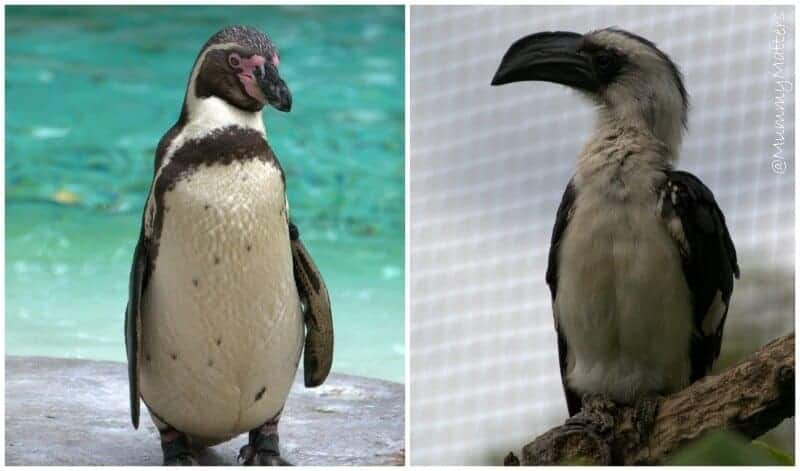 For me, no visit to ZSL London Zoo is complete without a visit to Gorilla Kingdom, aren't they just the most amazing creatures ever?! This time I was transfixed watching this Gorilla cradling their baby, kissing it's feet and just watching intently like any proud parent holding their young.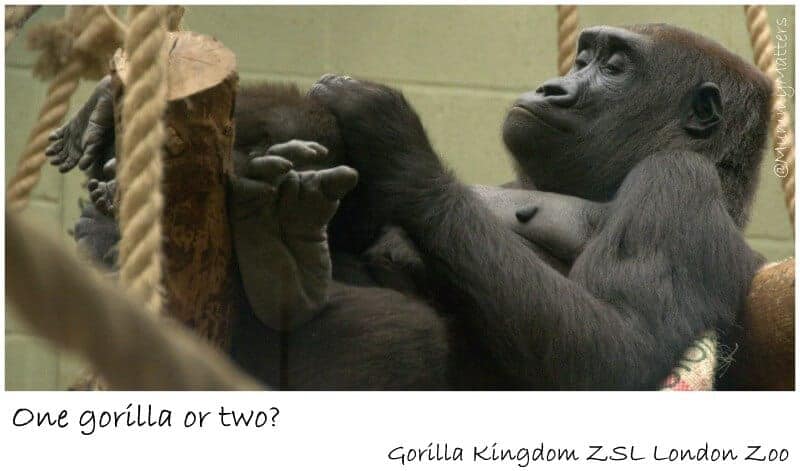 When we visited the Zoo earlier in the year, this baby was about half the size he is here. He moved about so fast that he was very difficult to capture a photograph of and this time he wasn't a lot easier. The monkeys are just so full of personality which is probably why they are such a popular exhibit, if you want to see these guys you need to have patience to see them as people move away.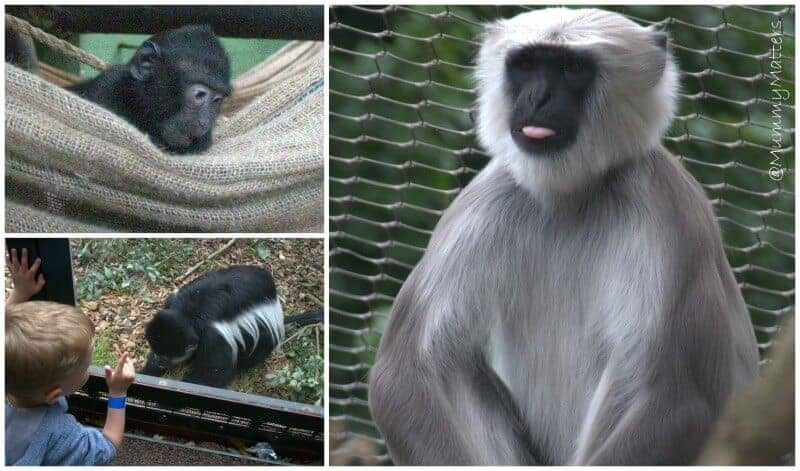 It was a hot day so it wasn't surprising to see that the lionesses were relaxing in a cool spot at Land of the Lions, such majestic figures. Unfortunately, the male lion wasn't around to see again but hopefully we will get to see him again one day.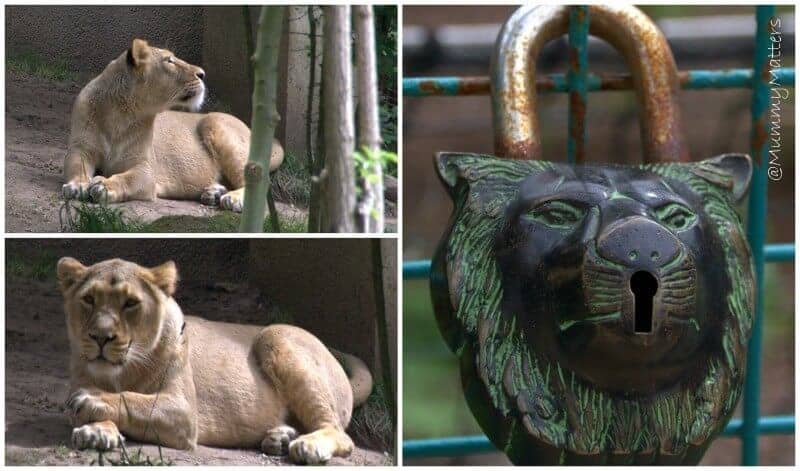 In the Bug House we found a new area we hadn't noticed before, despite it being there since 2015 – 'In With The Spiders' is the only exhibit of it's kind in Europe where you can walk through with free-roaming spiders. ZSL London Zoo runs a very successful Friendly Spider programme to help people overcome their arachnophobia. The Beans, my Mum and I were not comfortable to go in but Hubby and Curly braved it – I did have to give them a good checking when they came out though to make sure they didn't have any stowaways.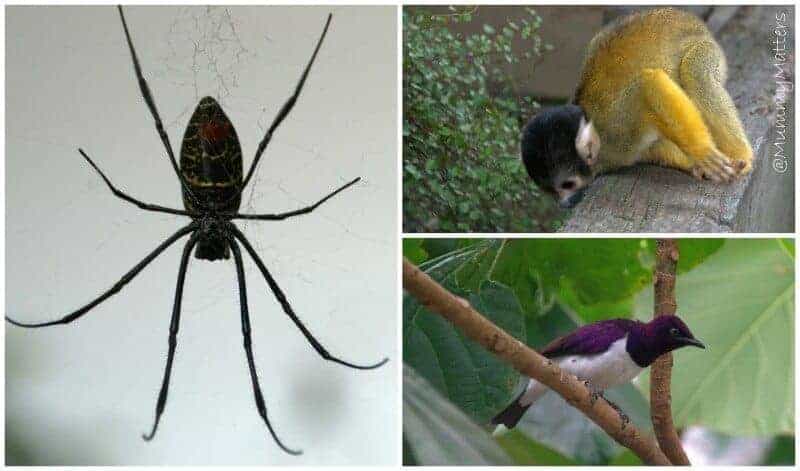 We were also able to get up close to the Birds and the Squirrel monkeys who were very cute. This was the first time we had discovered the 'Meet the Monkeys' exhibit too as we are always in such a rush. It made such a nice change to walk around at our leisure because we had arrived in plenty of time.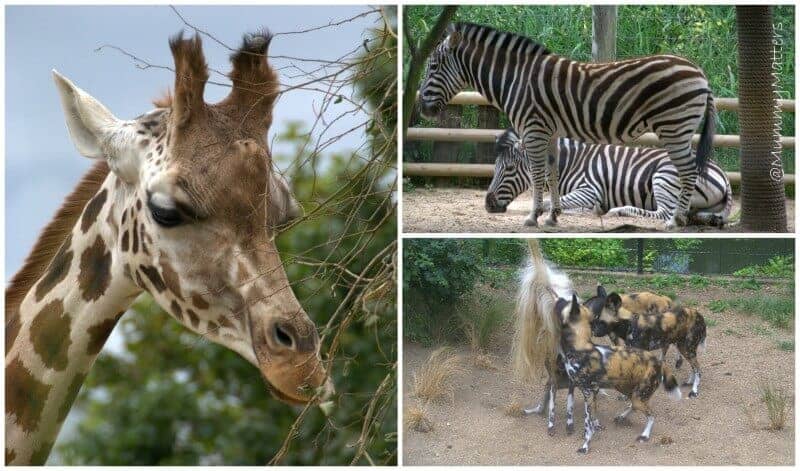 Top of the Beans' lists were the Giraffes and the Zebras, Jelly Bean LOVES the Zebras and we all love the Giraffes, they are so incredibly fascinating and watching them eat with their big black tongues is pretty amusing. Watching the African Hunting Dogs taking their food from the zip wire was quite an eye-opener, I was stunned by their power as they tugged at the food but then Hubby pointed out something else; as the central pack were getting the food, the rest of them stood away keeping a watch to make sure that other animals weren't coming to take the food.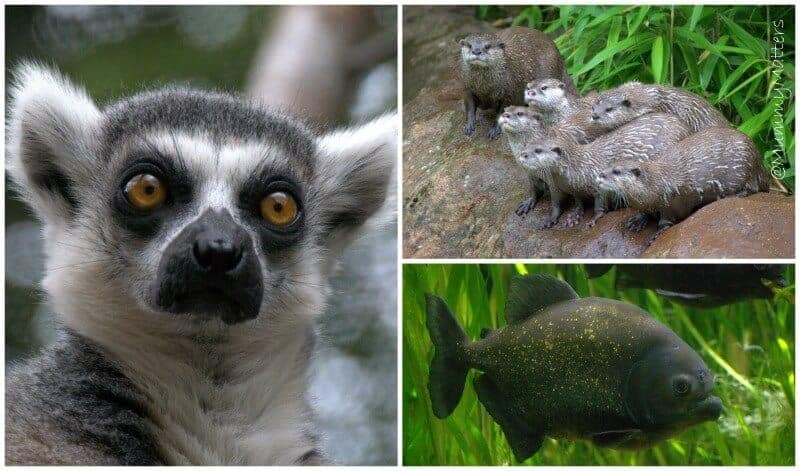 These are just a selection of the photographs from our day at ZSL London but you can view the rest over on my Mummy Matters Facebook page.
DISCLAIMER: We were given complimentary access to ZSL London Zoo in exchange for this post. All words, images and opinions are my own and may not be copied without my permission. I have not been instructed what to write.