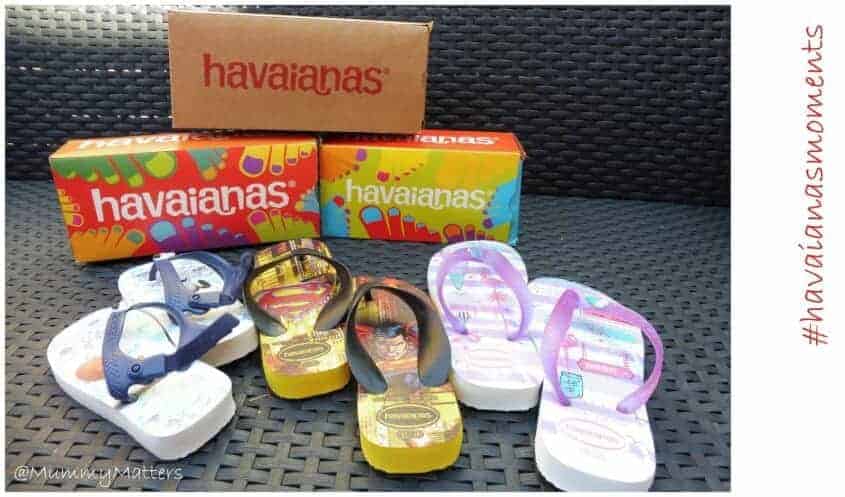 What #havaianasmoments will your kids be making this Summer?
I don't quite remember exactly when I started wearing flip flops but I feel like I have been wearing them for as long as I can remember. They are just sooooo comfortable and perfect for the Summer months (or as house slippers as I like to wear them).
Last year Little Bean received her first pair but not just any old flip flops, she received some Havaianas from her Godfather and has been loving them ever since. Havaianas have been around since 1962 bringing the Brazilian spirits all around the world with their legendary rubber sole with bright fun designs. Havaianas represents comfort, happiness and freedom in the most simple and spontaneous form for everyone's feet.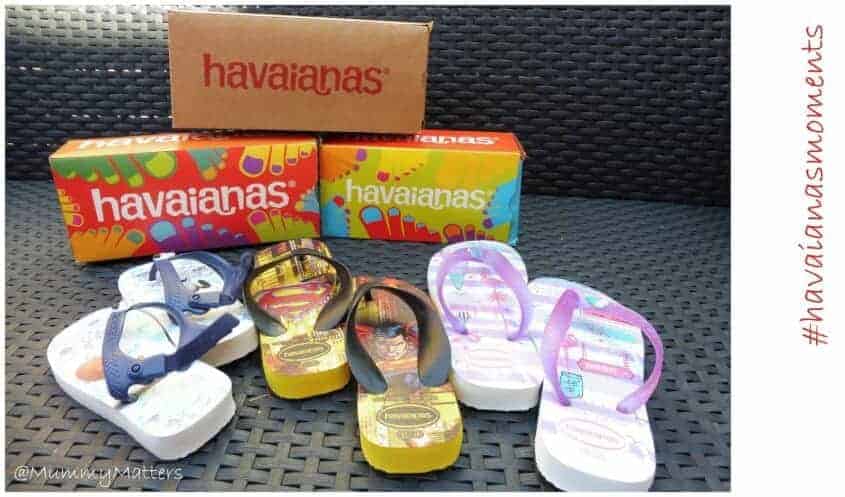 Whilst we were away on our camping trip to Cambridge, Hubby called to say that a great parcel had arrived at home. He was rather jealous when he opened it and saw three boxes of Havaianas flip flops but none of them were for him or me. The lucky recipients were Jelly Bean, Beanie Boy and Little Bean!!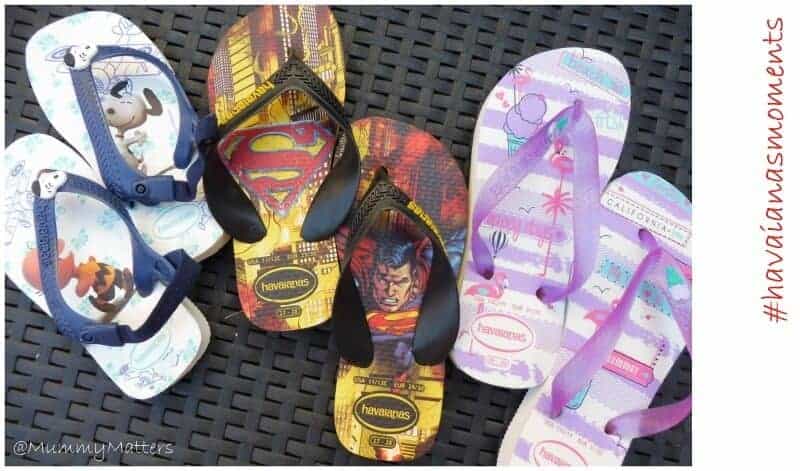 When we arrived home there were squeals of excitement from the Beans as they set their eyes on their new Havaianas, there are some amazing kids designs available this Summer, so many in fact it was difficult to decide on just one design each for them (and it was really hard to not be distracted by the adults designs too – did you know they even do Wedding Havaianas too, I wish I had known that 9 years ago).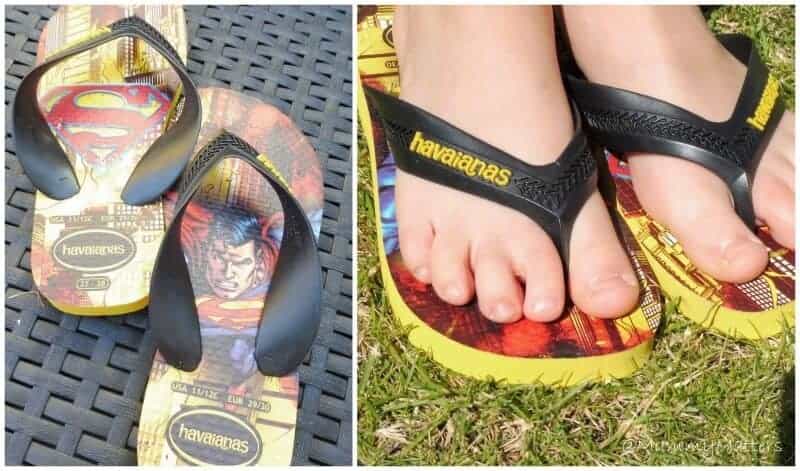 When choosing Beanie Boy's I couldn't decide between Star Wars or Superman so I tossed a coin and went with Superman. I'm so pleased that I did because his reaction when he saw them was priceless. The best thing was that he was so excited to have a pair of flip flops just like Mummy and Daddy wear. Why haven't I thought about getting him some before? If you're not used to wearing sandals with a toe post it can take a little getting used to but Beanie Boy has been wearing his around the house and in the garden. I asked him what he thinks to them and he said that they are really comfortable and has now worn them out for a day at the Raft Race with Daddy.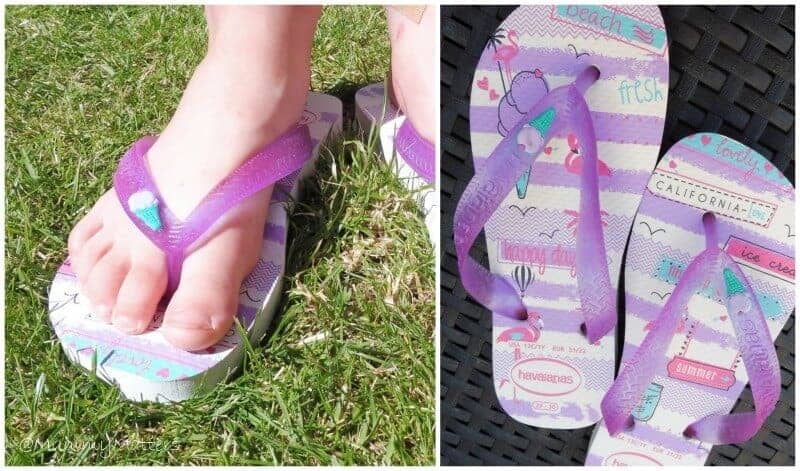 As if choosing for Beanie Boy wasn't tough enough, choosing for Little Bean was even harder! There are soooooo many pretty designs for girls, she already has a pair of the original yellow/blue Havaianas and so I tried to think about what colours appear most frequently in her wardrobe and then I spotted these really cute lilac/pink/turquoise ones and decided they were the ones. Little Bean loves them, she is over the moon that she now has TWO pairs of these uber comfy flip flops.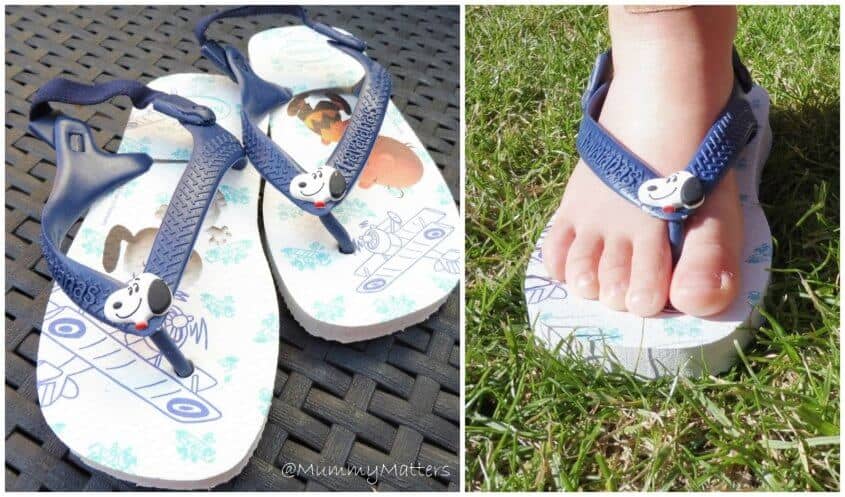 The choice which took me by surprise the most was those for Jelly Bean, initially I thought he was too young for Havaianas and that he wouldn't be able to keep them on but then I spotted these super-cute Havaianas for tots which have a soft elasticated strap which goes around the back of the foot to keep them on. Now I must admit I do think that Jelly Bean has seriously cute feet anyway, perhaps because he's my baby and has the smallest feet in the family but I love them even more in his Havaianas.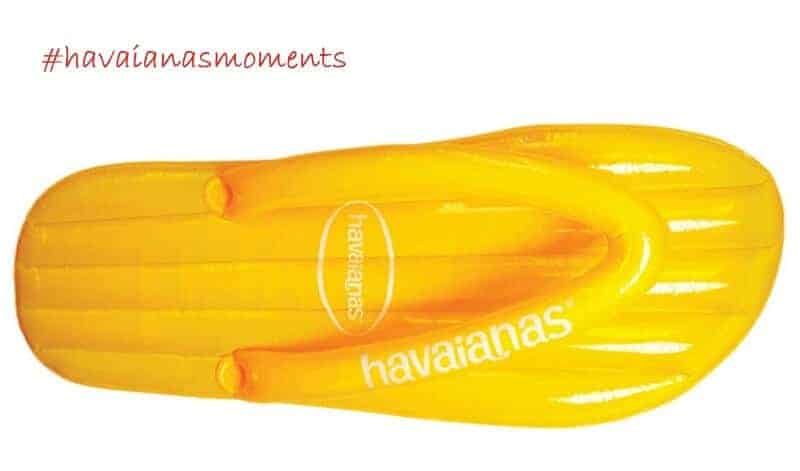 So if you had your choice which Havaianas would you choose for your children (or yourself) I'd love to know? I've got my eye on the Slim Tropical and Hubby likes the Top Rio ones (he's a big fan of the Olympics). Perhaps you've already bought them in which case why not share them #havaianasmoments
DISCLAIMER: We were gifted the above in exchange for this post. All words, images and opinions are my own and may not be copied without my permission. I have not been instructed what to write.