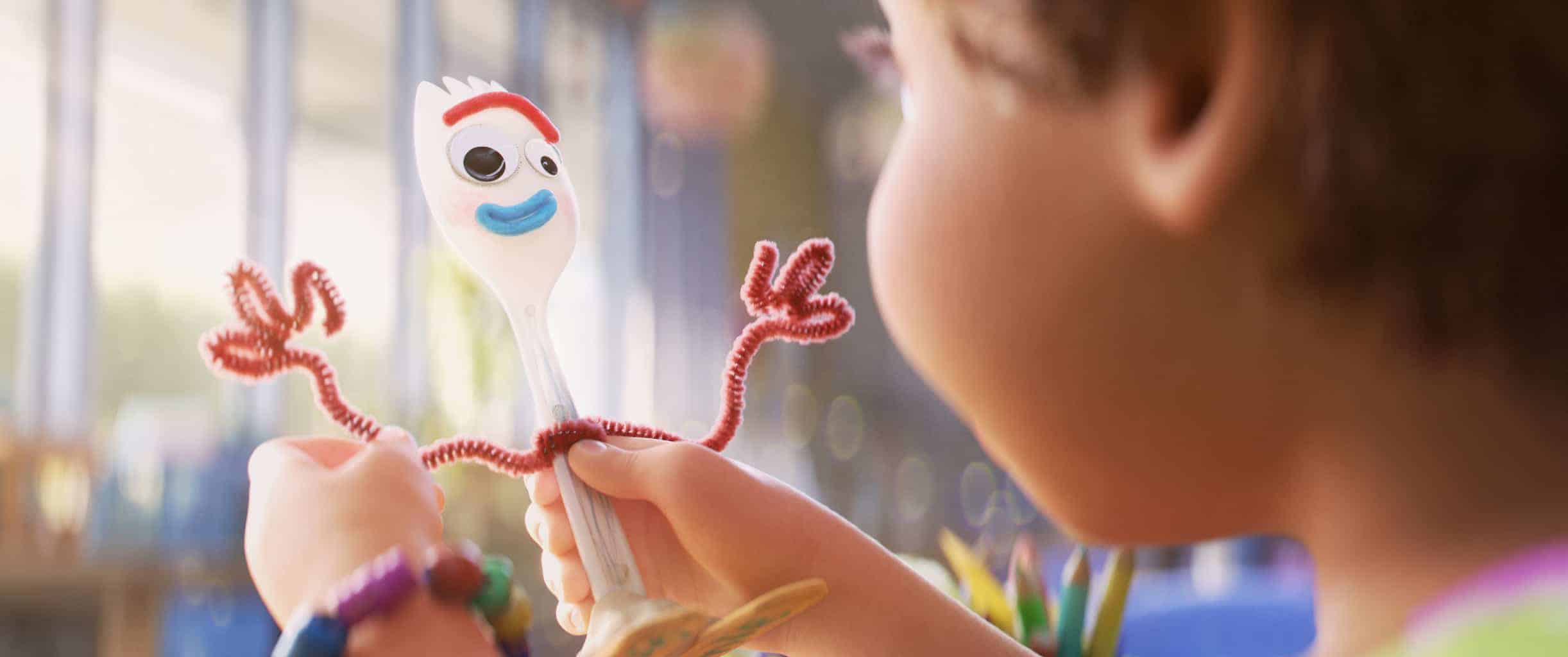 Toy Story 4 | Review and Giveaway #AD-GIFTED
Toy Story 4 reached the UK cinemas this Summer and it was a unanimous family decision to go and see it as soon as it arrived locally.  We have been Toy Story fans from the beginning (although I have had to introduce the younger children to it in their own time).  Even Will, our 18-year-old was looking forward to Toy Story 4.  In his words "it's a classic".
Toy Story 4 – now on DVD and BluRay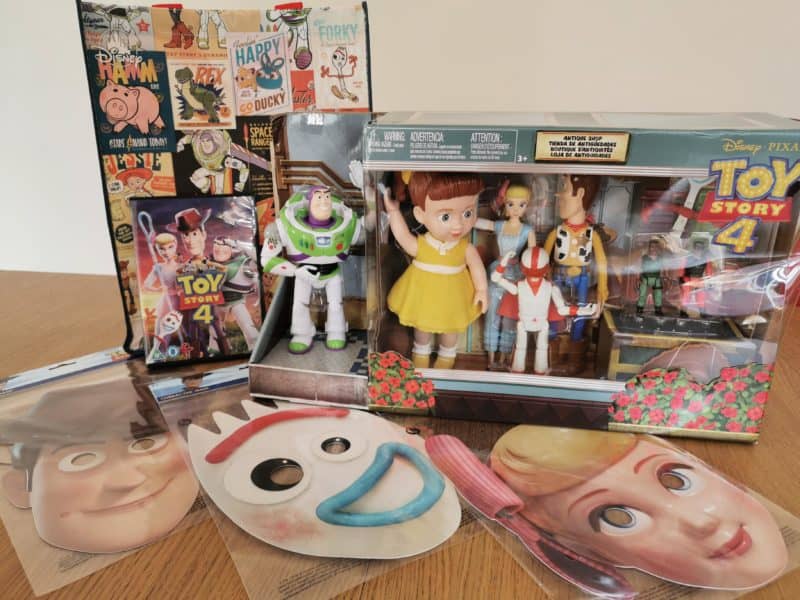 As soon as the Beans spotted the promotional materials for Toy Story 4 in the shops they began reminding me every.single.day that I needed to buy it!  Haha, little did they know that I had already agreed to do a review and giveaway on the blog, the disc was indeed already winging it's way to us.
Toy Story 4 Storyline
At the end of Toy Story 3, we saw Andy hand over his box of toys to little Bonnie so I was intrigued to see where the story would take us.  Bonnie was reluctantly starting preschool so Woody snuck into her school bag to keep an eye on her.  As she nervously sits alone at her table Woody creeps out of her bag and drops some art materials on the floor near Bonnie.  He knows how much Bonnie loves to be creative and it works.   Bonnie makes herself a friend in the form of Forky – this is when the fun begins.
Meet Forky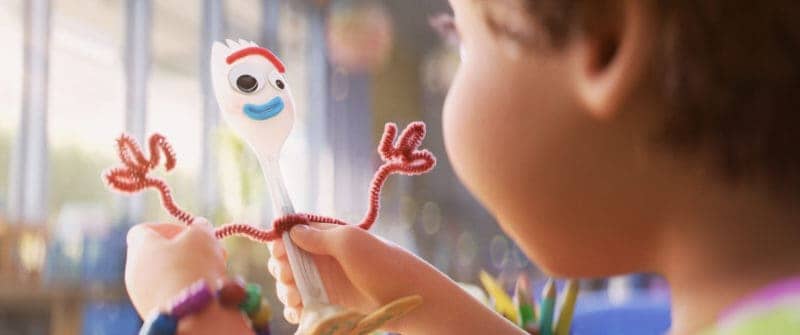 Without doubt, Forky is Albie's favourite Toy Story character, sorry Buzz and Rex your time is up!  Back at home in Bonnie's bedroom, Woody introduces the gang to Forky but Forky is confused.  He doesn't recognise himself as a toy, he believes he is trash so that's where he keeps trying to go and Woody tries to keep Bonnie happy by preventing Forky from putting himself in the trash.
A Family Road Trip
Bonnie's family are heading off on a road trip in the family RV so Bonnie packs up all her toys, including Forky.  This is where Woody's challenge begins as he tries to keep Forky safe.  When Forky successfully manages to escape, Woody runs into an old friend from his time with Andy.
A New Enemy?
Woody and Forky are drawn into an antique store where they meet Gabby Gabby.  Initially, this part of the film frightened Albie as he didn't like Gabby Gabby's associate Vincent but after watching the film a few times he is fine now.  Woody has something which Gabby Gabby wants so she takes action to ensure she gets it but perhaps there's more to Gabby Gabby than you first think?
What we thought to Toy Story 4
We loved this film from the moment it started, the storyline hooked you from the outset and bringing in new character Forky helped to cement that because he is a funny and likeable character.  As parents we have all had those 'toys' our children have made and obsessed over just like Bonnie with Forky.  My Beans all said how it reminded them of characters they have made at preschool which prompted them to ask where they were . . . erm?!
As with all Toy Story films so far there were moments of laughter, moments of suspense and a few tears thrown in for good measure.  Would we recommend Toy Story 4?  Absolutely!!
Want to win Toy Story 4 on BluRay?
I have one copy of Toy Story 4 on BluRay up for grabs, all you have to do to be in with a chance of winning is complete the Gleam entries below.  I will notify the winner within 3 days of the competition closing date.  Good luck xx