Top 10 Flowers for Celebrations
It won't be an understatement to say that flowers are synonymous with celebrations. Although you don't need a reason to buy flowers and gift them to your loved ones, giving flowers during celebrations carries special meaning. Flowers convey a lot of messages like; "I love you", "Happy Valentines", "Happy Easter", "Merry Christmas", and so on.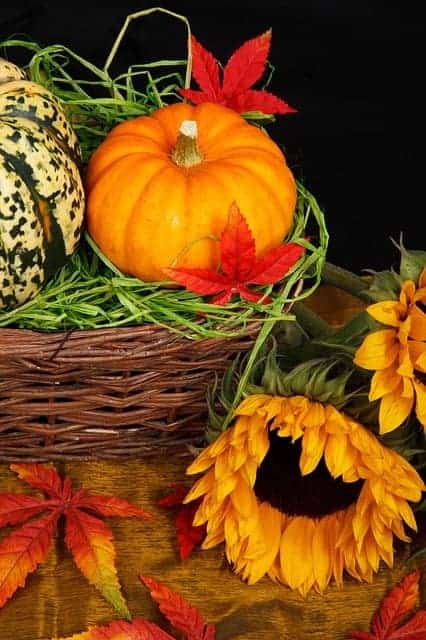 The occasions are endless, and so are the reasons! If you have already decided to send flowers to someone, it's as easy as ordering them from your florist, getting them delivered to your doorstep and gifting them to your host.
Here's a list of the top 10 flowers for celebrations:
For Halloween
1. Sunflowers
Sunflowers are really Autumnal! Halloween is associated with warm colours, and well sunflowers are available in warm hues like yellow, orange and red. Presented with a juxtaposition of green or black, they would be fun and perfect for Halloween.
2. Red Lillies
Red Lillies are one of the best answers to the call of Halloween. Paired with black colours or dry branches, they would surely create spooky excitement. Red lilies mixed with black and white flowers will impart a true gothic touch. You will have to create the black flowers using a dye, which your florist can easily arrange.
For Easter
Easter not only signifies a Christian holiday, but it also means warm weather for many across the world. Some of the most beautiful flowers that can be gifted or used for decoration are as follows:
3. Daffodils
Daffodils are so sunny and cheerful that they lift the spirits of anyone who sees them. When you give daffodils to someone, it means that you are thinking highly of him or her. Its quintessence of true love signifies new beginnings and happiness.
4. Tulips
FlowerBx offers a wide range of tulip varieties, from classic reds and pinks to unique shades like orange, yellow, purple, and even white. Their long stems provide an eye-catching display that will brighten up any room. These tulips come straight from Holland's finest growers, ensuring only the freshest blooms reach your doorstep.
5. Hyacinths
Hyacinths are yet again one of the loveliest flowers you can gift. Their smell is intoxicating, and the fact that they come in a variety of colours makes them so playful.
For Christmas
Christmas is marked with enjoying, gifting and sharing. It's a celebration of love and humanity. Over time, newer and fancier gifts have started showing on the market, but the good old flowers still hold the prime place. Even if people gift iPods or smartphones, they accompany them with a small rose or a carnation, if not with a bunch of flowers. Here's a list of flowers which people love to gift on Christmas:
6. Poinsettia
Poinsettia is no doubt the most colourful and popular flower to gift on Christmas. Also known as 'Flowers of the Holy Night', their red colour symbolizes the blood of Christ.
7. Hydrangea
Hydrangea is oh so Christmassy! Although they come in many colours, white ones are pretty appropriate for the occasion. This lovely white foliage can be paired with a bunch of red roses or Andromeda.
8. Roses
Roses, along with the seasonal red blooms or on their own, are among the most beautiful gifts. You can decorate your tables with many red roses mixed with some green foliage, leaving room for the food platter.
9. Gerberas
Gerberas are used in all sorts of arrangements. No matter what you are celebrating, gerberas are so lovely that they will surely brighten up the recipient's day. They don't cost you a fortune, and they come in so many colours that you can get spoiled for choice.
10. Carnations
Carnations are the second most popular flowers, just after roses. Available in a range of colours, they make a great addition to any bouquet. If you are looking for a flower that would last long, then carnation should be your choice, as they are one of the long-lasting flowers when used as a cut flower.
There are several reasons to give flowers to your friend, lover or relatives during celebrations. You may be wishing them success or apologising for your mistake; a bouquet will surely bring a bright smile to their face. Whether you love daffodils, sunflowers or tulips, they make a perfect picture and add life to your home. Flowers positively impact your physical and mental health. So this season, celebrate with flowers!