Yankee Candle Opens New Store in Peterborough's Queensgate Shopping Centre
The new Yankee Candle store in Peterborough's Queensgate Shopping Centre has received the latest shop-fit concept and will be opening its doors to shoppers end of September, creating 10 jobs. To celebrate this milestone opening, the first 250 customers who spend over £15 on the first weekend of the opening will receive a goodie bag full of Yankee Candle products.*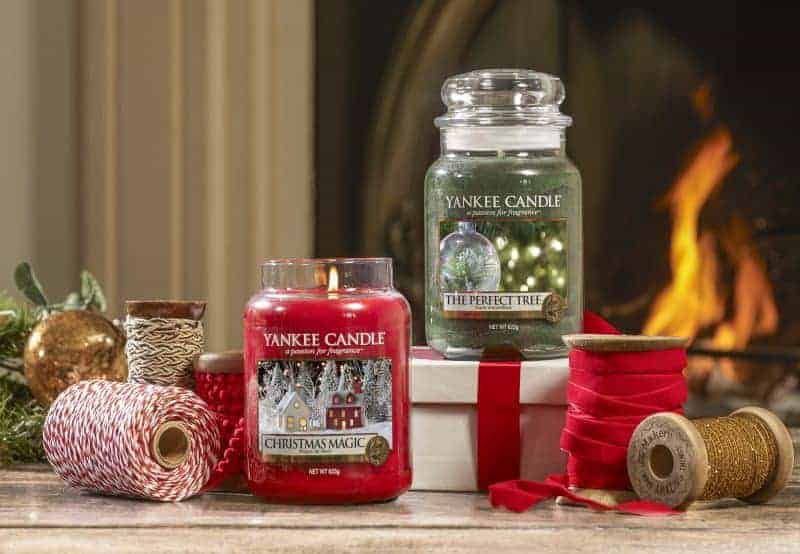 Yankee Candle is a leading manufacturer of premium scented candles and home fragrance products, producing distinctive, quality, affordable luxuries for the home. In keeping with Yankee Candle's focus on sharing its customers' passion for fragrance, the extensive Yankee Candle range will be on offer at the Peterborough store, with customers able to buy a range of scents from Black Coconut to Clean Cotton. New Yankee Candle collections available at Queensgate Centre include the very special Gold collection and the Perfect Christmas range which is a hero collection of four NEW festive fragrances designed to awaken the senses. The collection includes The Perfect Tree, which recreates that distinctive alpine scent in your home, or if you prefer sweeter scents then lighting a Spiced White Cocoa and snuggling up by the fire is ideal. For a more musky scent choose Crackling Wood Fire or recreate that unique Christmas feeling with the aptly named Christmas Magic.
Sarah Senior, Head of Retail Development at Yankee Candle, said: "We are really looking forward to opening the new Yankee Candle store in Peterborough. The new-look will significantly strengthen our presence at the Queensgate Shopping Centre and we are sure that it will offer our shoppers an improved in-store experience with easier navigation and interaction with our products and staff."
Mary Sudlow, Yankee Candle Partner store owner commented: "We are delighted to be opening up in Peterborough and this very latest new store shop-fit concept will allow it to become the Yankee Candle flagship store in the Cambridgeshire. We are really excited about sharing this unique shopping experience with our new customers."
"This is a wonderful new addition to Queensgate and a hugely popular retailer with our customers," said Centre Director at Queensgate, Mark Broadhead.
He adds: "The recent openings of Turtle Bay, Argento, Anne Summers and now Yankee Candle convey exciting times for the city and we continue talks with more exciting new retailers that we will announce it due course. We wish Yankee Candle all the very best and look forward to visiting the store once complete."
*whilst stocks last