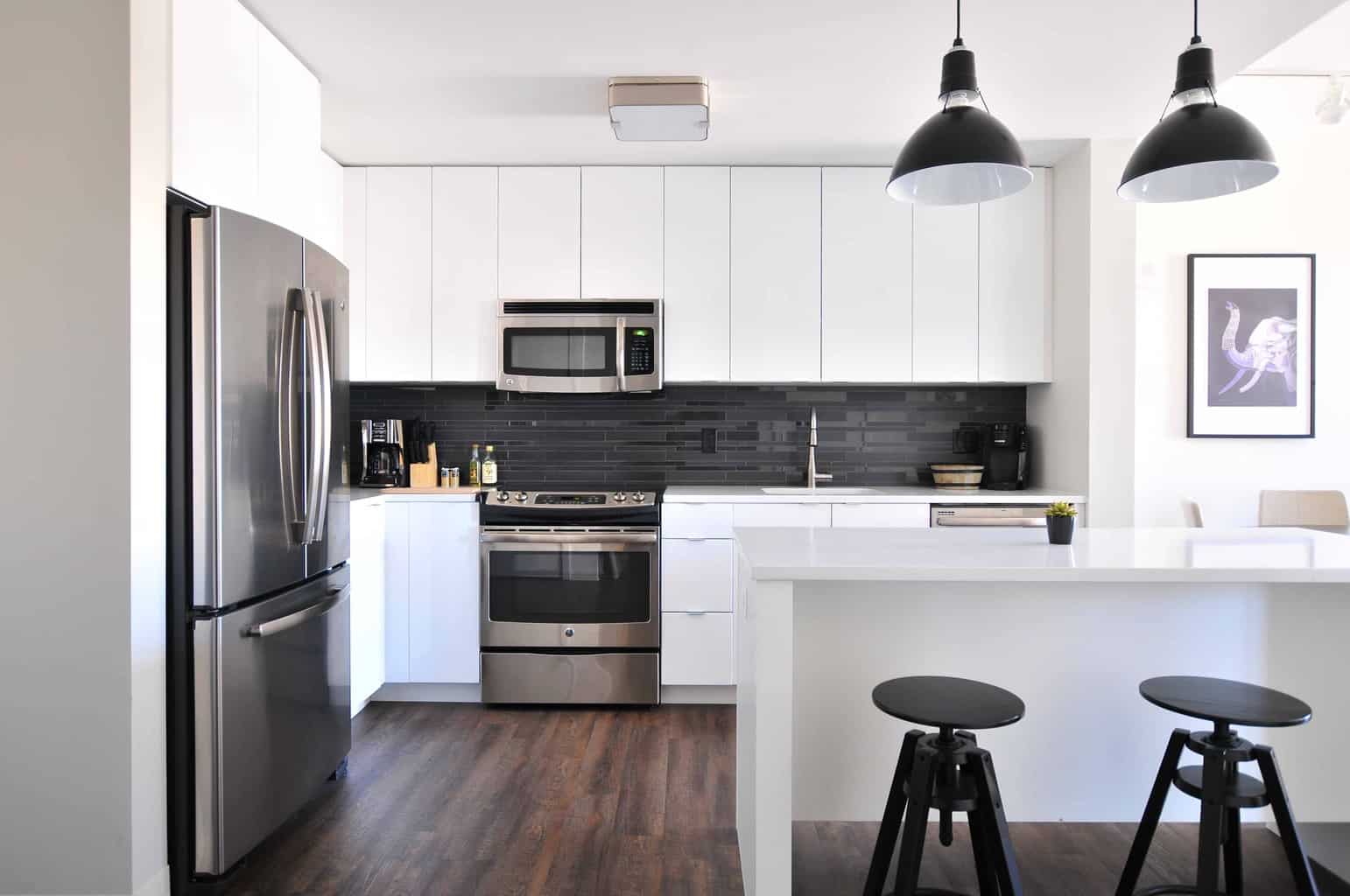 Tips for Remodeling Your Kitchen on a Budget
Which room in your house are people drawn to most? If you said the kitchen, you're not alone; many people agree the kitchen is considered the heart of the home. That's why family and friends congregate there — it's where all the action happens and memories are made.
Kitchen remodels can get pricey, but the return on investment, both emotionally and financially, may be worth it in the long run. You not only want to enjoy the space for years to come, but a good remodel could mean a better resale value if you decide to sell your home down the road.
So, how much do you need to spend on a kitchen remodel, and what are the must-have items on your list? When setting a budget you can expect to pay anywhere from 5 to 15 per cent of the value of your home. If your home is worth £200,000, you could spend anywhere from £10,000 to £30,000.
But if those pound amounts aren't realistic costs for you, you'll have to prioritise. Here's a sampling of common items homeowners choose to tackle first and how to save some money in the process:
Buy Your Own Materials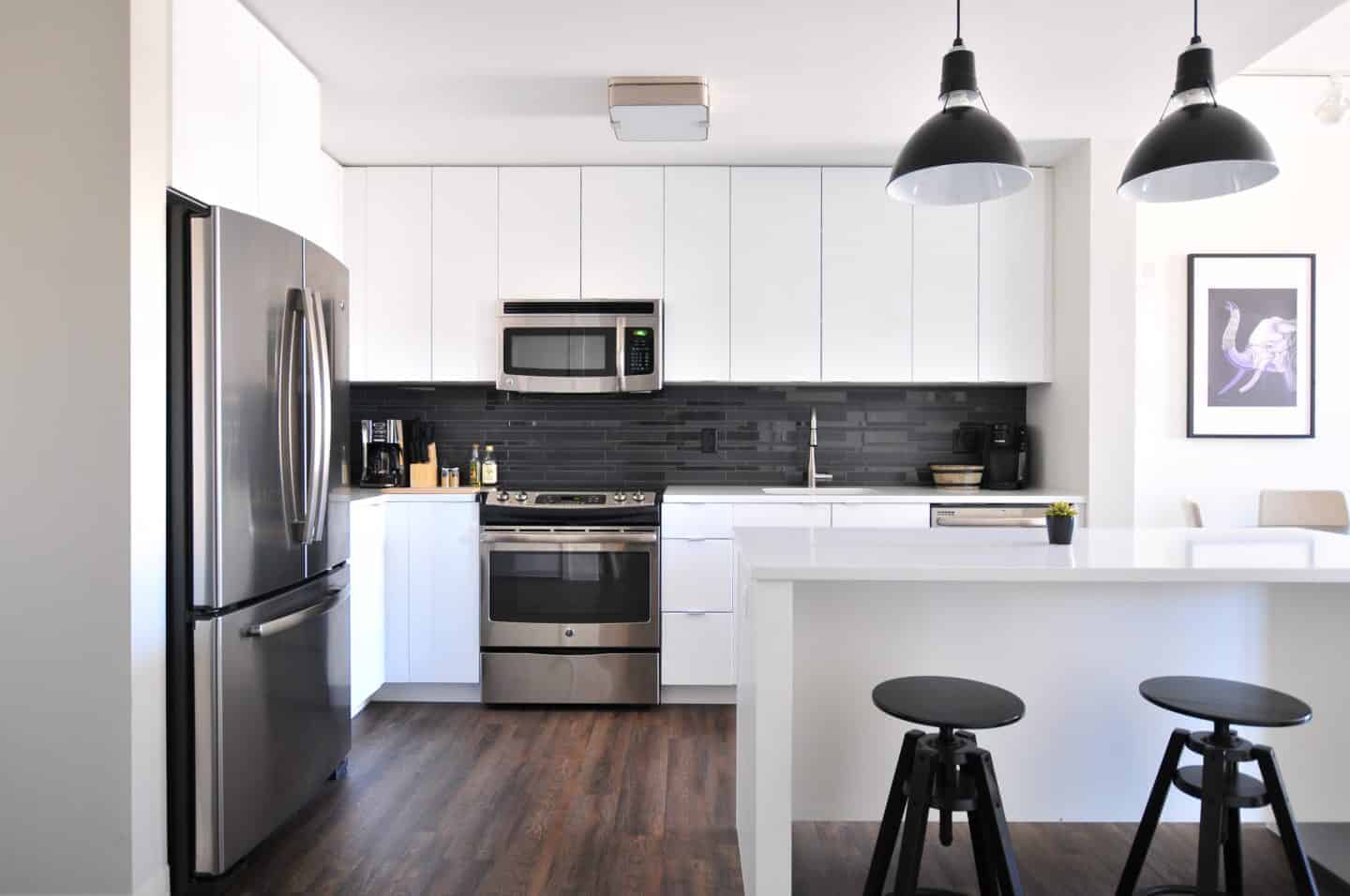 Instead of having your general contractor purchase all the materials, you'll need to do the various projects, you can go pick out the items yourself from somewhere like Kitchen Warehouse. You need your contractor to do the manual labour, such as plumbing and electrical work — that's why you hired them. You don't necessarily need them to go shopping for you. We've written about this cost savings in a previous kitchen blog post as a way to keep the price down and extra cash in your pocket.
The challenging part may be figuring out which jobs you can realistically do yourself and which ones need professional expertise. You may ask yourself these questions: Do you have the time to go to the paint store, hardware store, and home improvement store every week? Do you have the skills required to choose what you want and need? Can you afford to have someone else do it for you?
Brighten Your Kitchen With Lighting
There's nothing worse than an improperly lit kitchen. Simple track lighting may often be the solution. Different parts of the kitchen such as the counters and ceiling can be illuminated depending on the angles of the lights.
Notice where you direct your eyes in a kitchen that has great track lighting. Track lights are often inexpensive and provide more attractive lighting. Those old rectangular, fluorescent boxes that used to be the main source of lighting in the kitchen may be cheap, but they look dated.
Often times there's not just one source of lighting in the kitchen. Accent lighting or a pendant above the sink can serve as a nice "showpiece." Those don't break the bank, plus are a nice touch. Crafty types can make their own pendant by researching ideas on Pinterest, for example. Or the easiest solution is to pick one out yourself at your nearest home improvement store.
Paint the Cabinets Yourself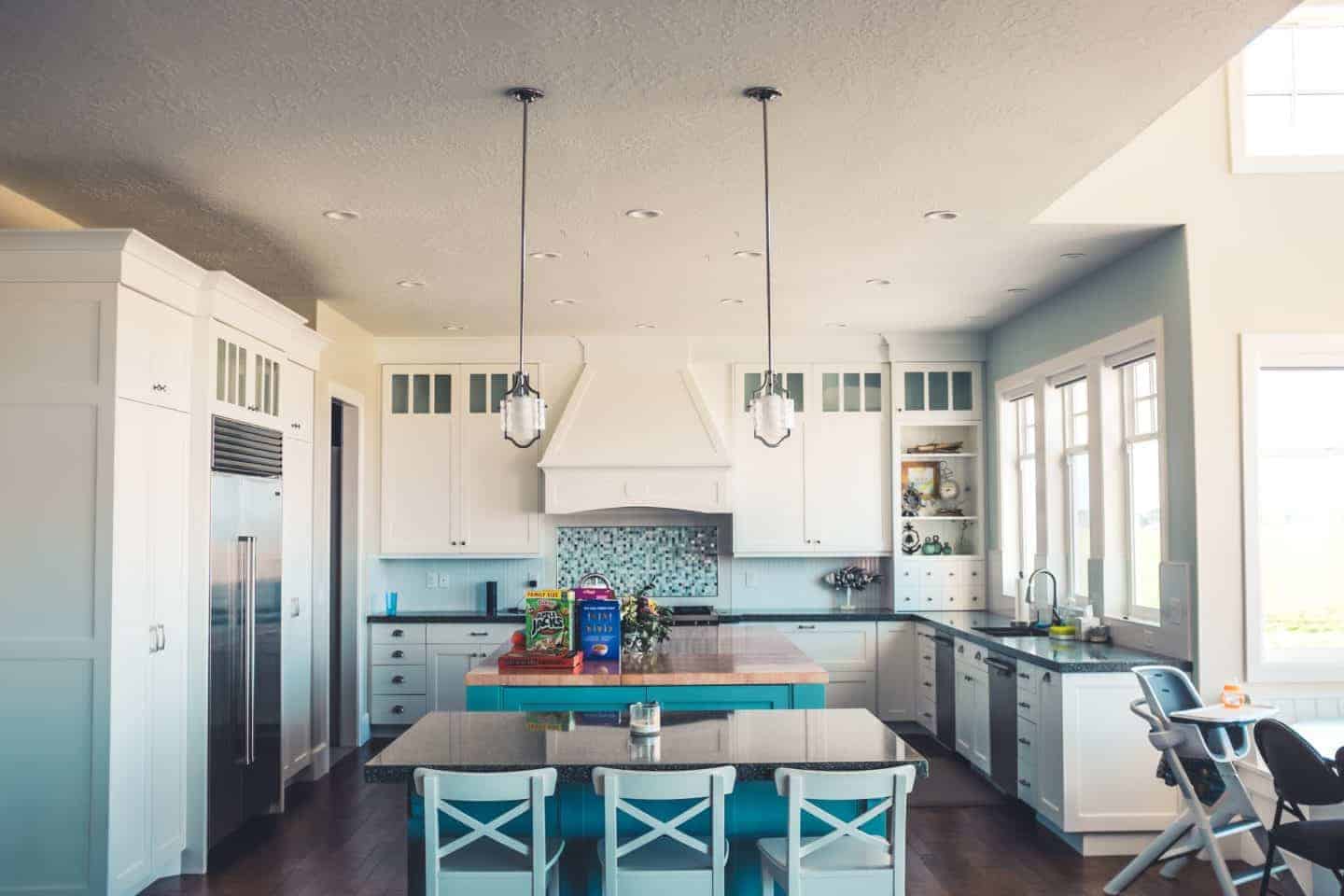 Instead of buying brand new kitchen units, it might be wise to paint your current cabinets if they are in good shape. It's a time-consuming process for the average person to do, but painting your own cabinets will save you money. If you hire someone to do it for you, it could cost anywhere from £2,400 to £5,000 depending on what kind you get.
However, you could buy primer paint and new knobs and pulls and give your kitchen a whole new look. This type of project does take a lot of prep work and isn't a matter of slapping a coat of paint on while they are still fastened. You'll have to remove the cabinetry and go through the proper steps to make sure they don't peel or look sloppy. It may be that a chunk of your budget goes toward hiring a professional to paint and install the cabinets for you to save you the headache.
Upgrade Your Kitchen Sink
Over time, kitchen sinks start to look dingy or boring. A quick facelift can start with a new faucet that spruces up the sink. It's an affordable upgrade that only takes a few hours to accomplish. Newer faucets have detachable sprayers, soap and lotion dispensers, touch-sensitive and knob-free operations. There are so many to choose from, so make sure your faucet matches the sink and overall theme of your kitchen. And definitely make sure it's going to fit into the sink's hole pattern.
Add a Touch of Decorative & Practical Accessories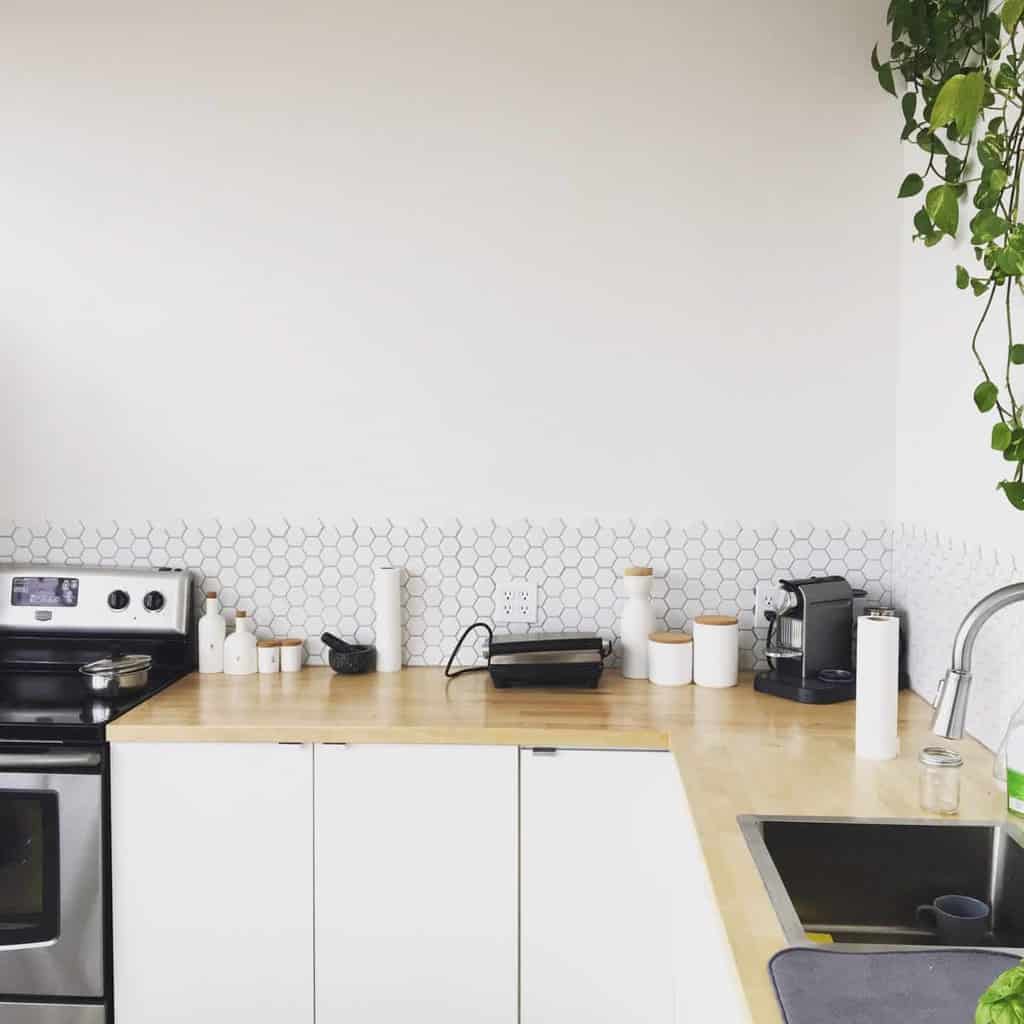 After you take care of the kitchen's basic necessities, maybe you'll have enough leftover budget to buy cool, new kitchen gadgets that you'll be dying to display publicly. You know you've always wanted those colourful mixing bowls, tabletop olive oil misters, and a cherry red mixer. Maybe you'll even have enough money to get a fancy, new refrigerator and save money by moving the fridge yourself.
As you can see, you can achieve kitchen updates on any budget — from simple things like hardware replacements to a total overhaul. It will just depend on what you can afford, whether you want to do it yourself or hire a few key people to help you out and if you are working on a strict timeline.