A breakfast date with Krispy Kreme and Blogging Mummy
Yes, it's another one of those posts where I have to congratulate myself on having to do a tough job in the name of blogging. Last Saturday I met up with local blogging buddy, Rachel aka Blogging Mummy at the new Krispy Kreme in Queensgate.
Krispy Kreme Queensgate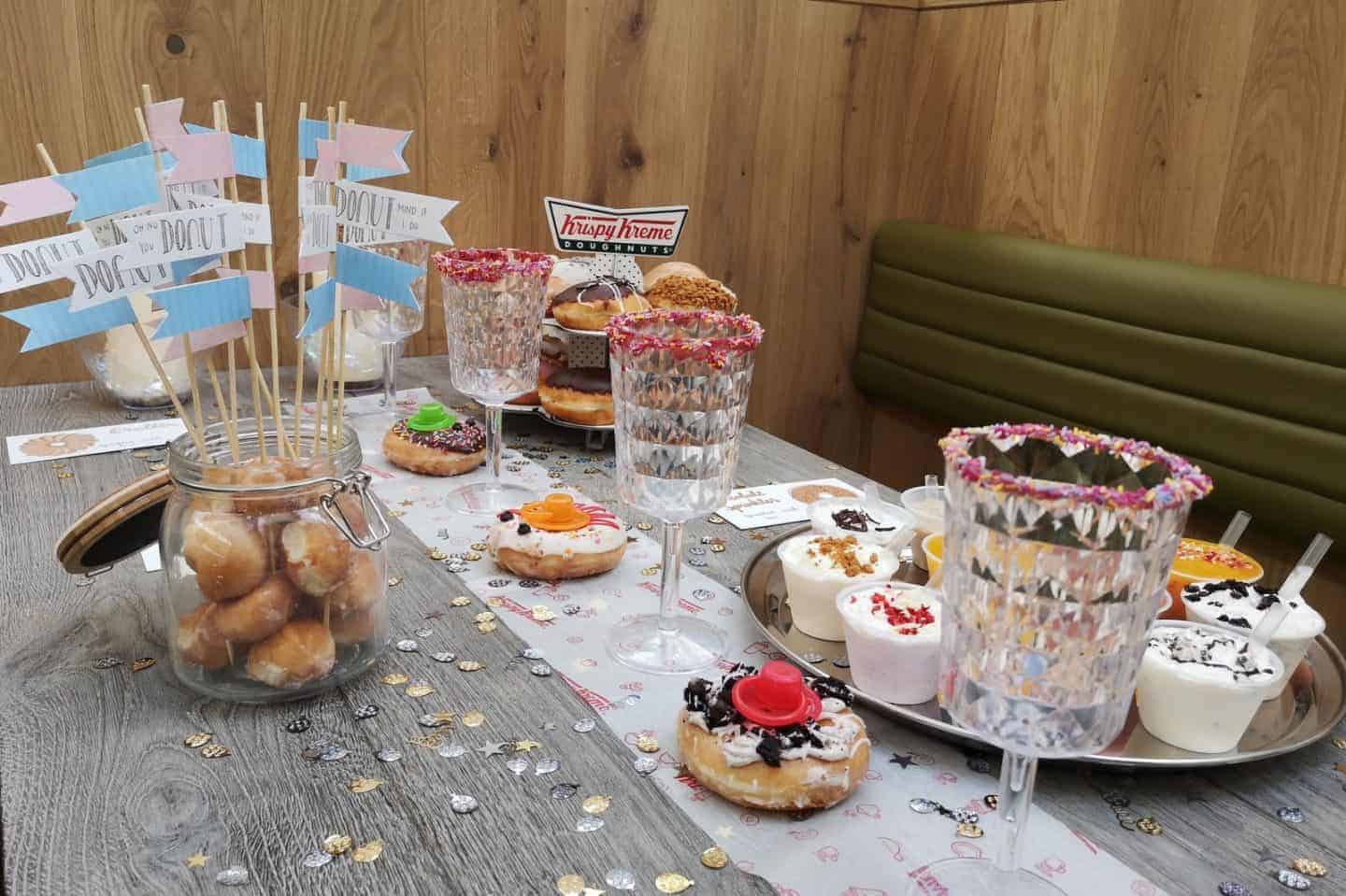 On arrival, we were greeted by Jordan who was super friendly and couldn't wait to show us to our seats. Neither Rachel nor I knew what to expect but I can tell you now we did not expect to be presented with a table of goodies that looked like this.
I was very grateful that I had been running late and skipped my breakfast. Jordan had prepared a Donut and Smoothie banquet fit for a queen and we didn't want to see it go to waste. She even created these cute little 'baby Donuts' because she knew we were Mums which was very thoughtful.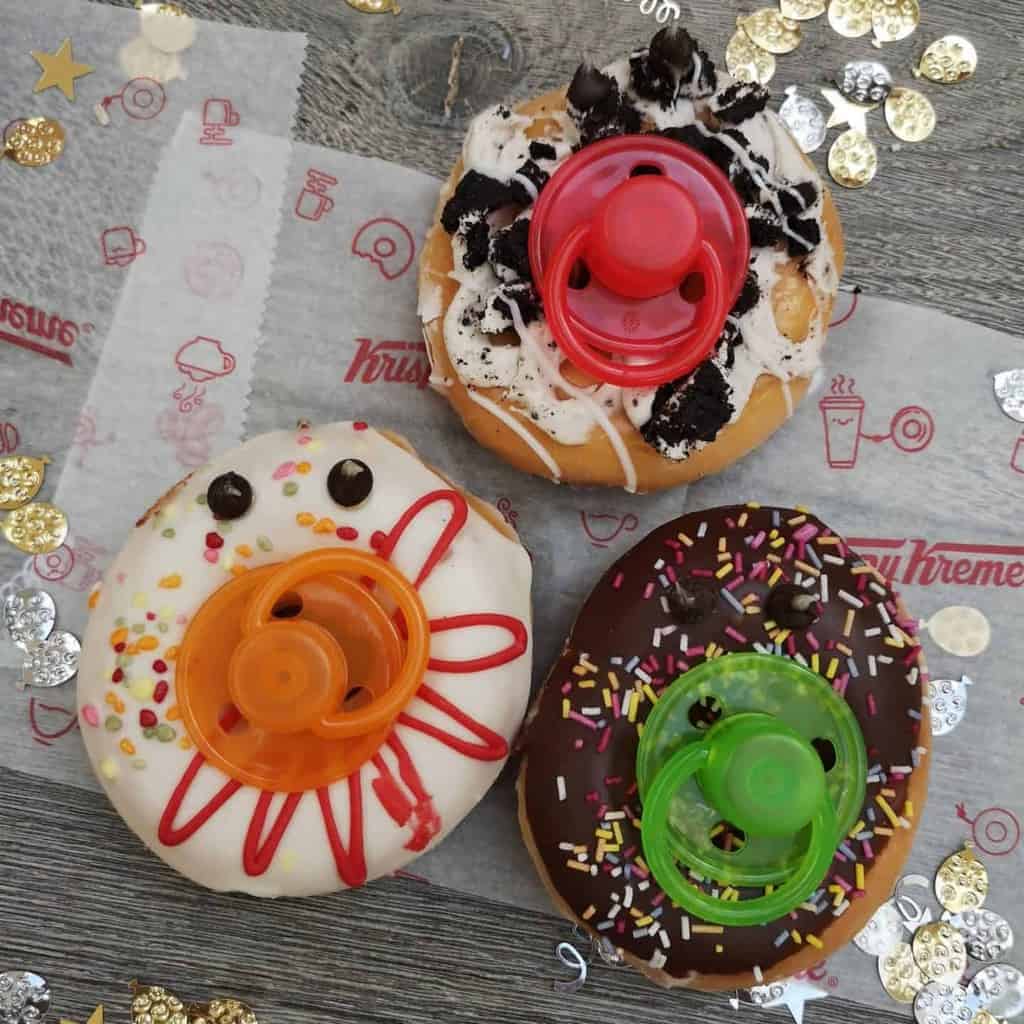 About Krispy Kreme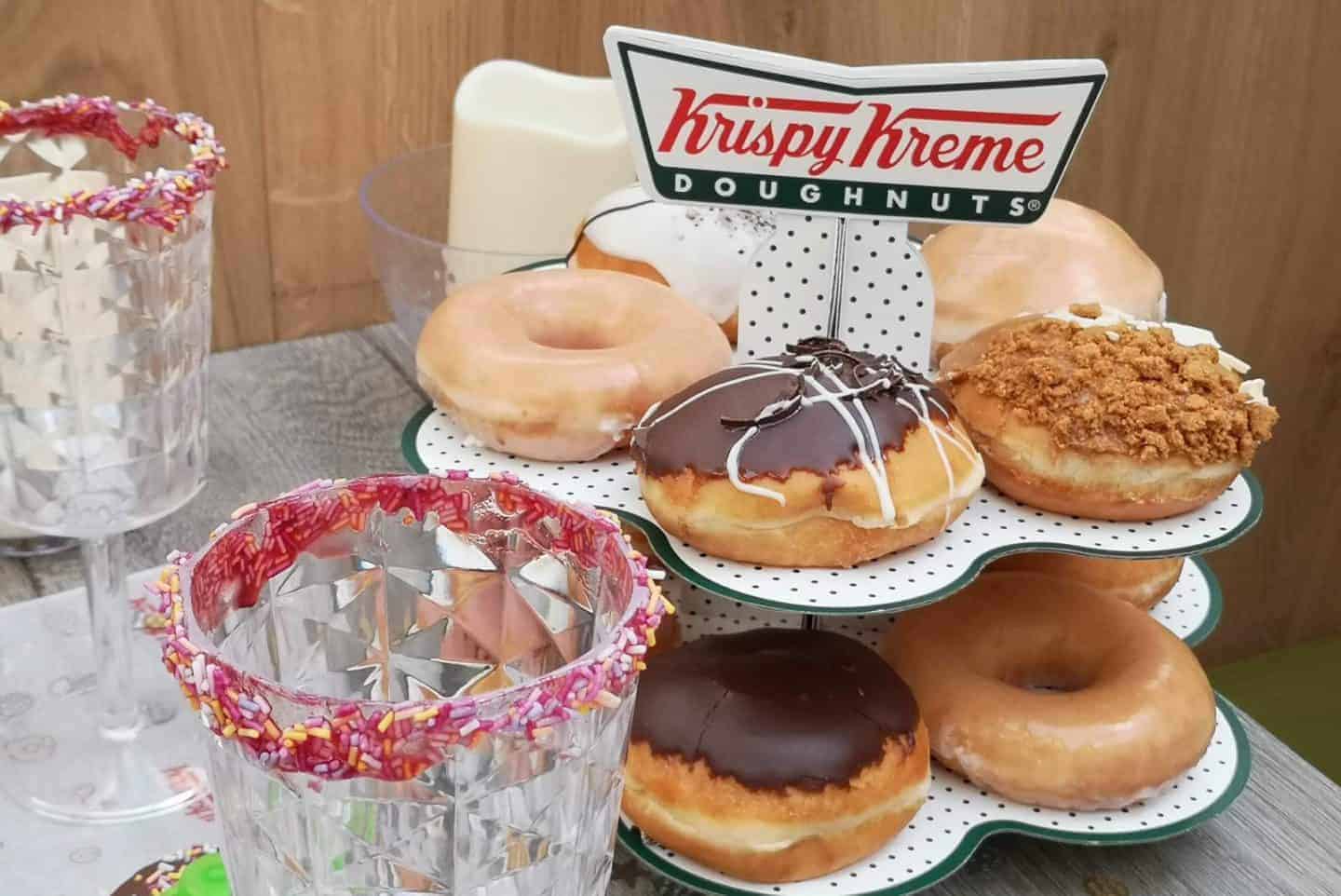 Jordan was a very enthusiastic representative for Krispy Kreme and despite only working for them for a little over three weeks she certainly knew her history. She even went to the trouble of creating all the pretty tags and postcards herself. I might need to borrow her for a spot of a logo design in the future.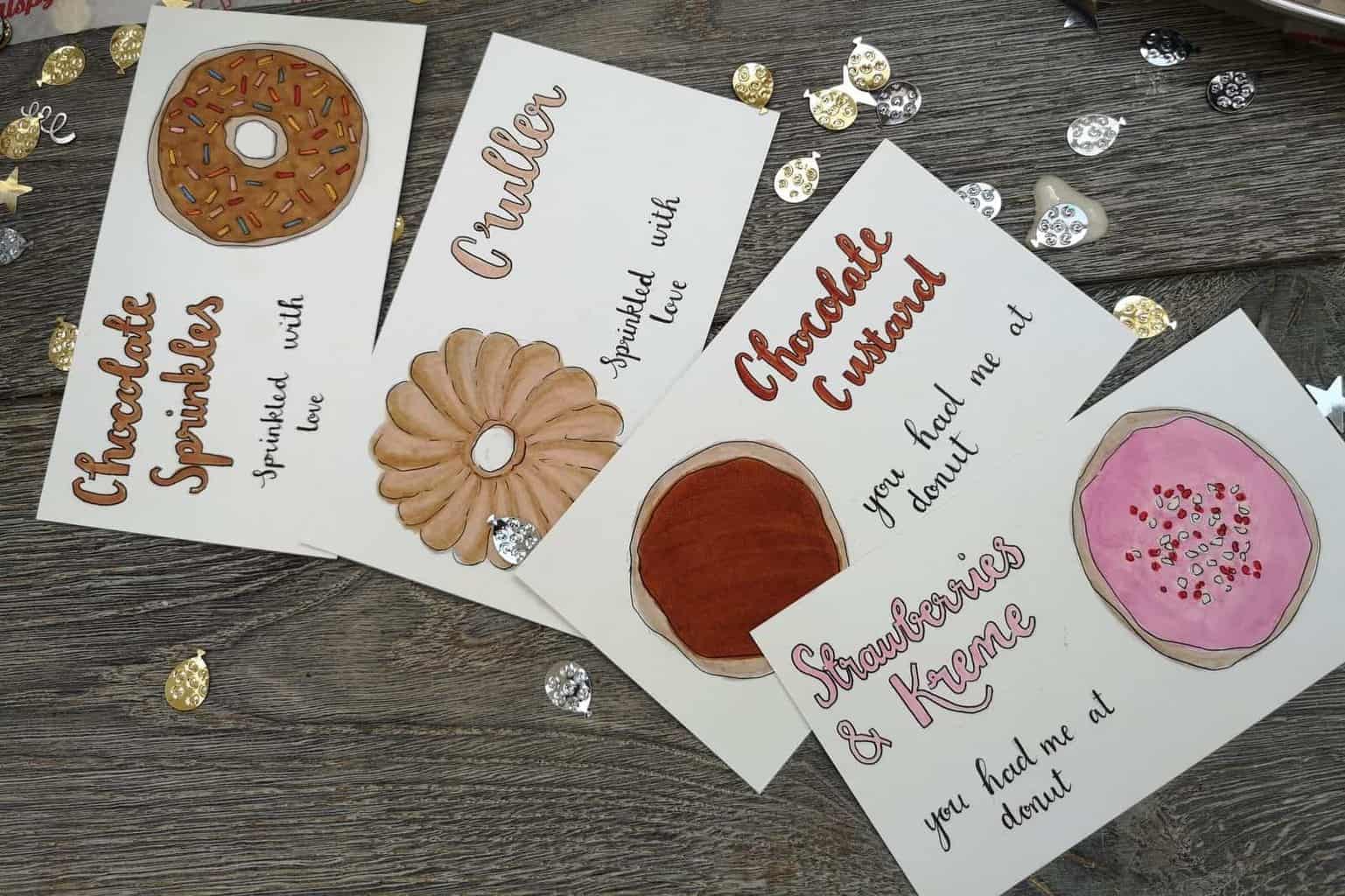 Krispy Kreme first opened their doors over 80 years ago on 13th July 1937 in Old Salem in Winston Salem, NC after Vernon Rudolph purchased the secret yeast-raised recipe from a New Orleans French Chef and so the original glazed doughnut was born and the recipe still remains the same today. They opened their first retail-only store in 1989 in Greensboro, NC and in 2003 they made their way to the UK with the first store opening in Harrods department store.
Fresh Delivery Daily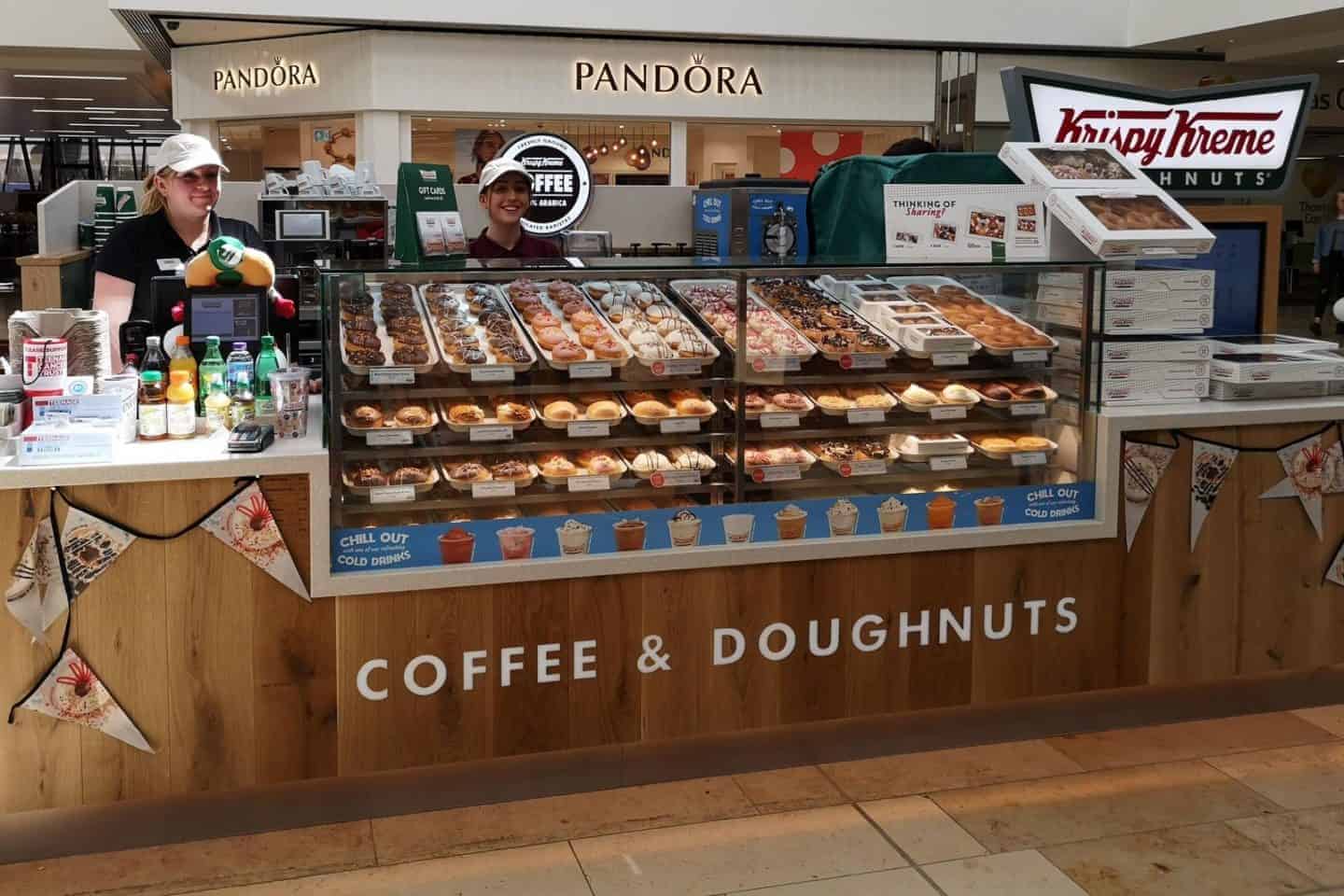 The Donuts are baked daily at the Peterborough Hot Light store in Hampton and then delivered to the Queensgate store. We asked Jordan what happens to the doughnuts which are leftover at the end of each day and she said that any unsold or unacceptable quality doughnuts are recycled by Leafield Feeds Ltd.
The doughnuts are combined with other products such as bread, Yorkshire pudding and cakes and processed into a raw material similar in appearance to flour. This ingredient is then supplied to other manufacturers to be used as a component of animal feed.
Donuts and Smoothies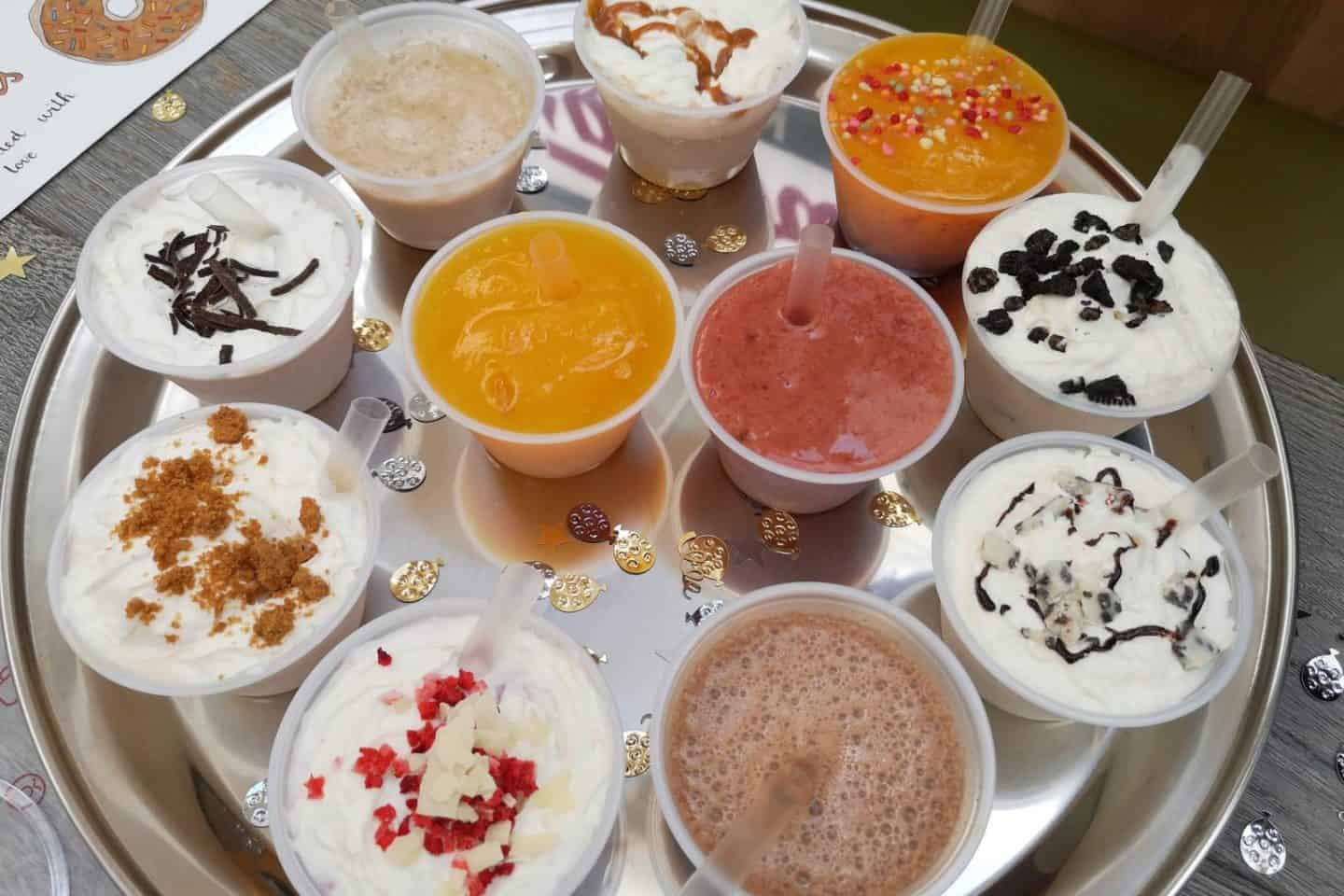 I had to admit that I had no idea that Krispy Kreme offered Smoothies for sale too but let me tell you, they are delicious. Jordan had prepared a tray of mini smoothies for us to sample so that we could choose our favourite for a full glass. It was a very tricky choice since there were so many yummy ones, my favourites being; Mango Chiller, Lotus Biscoff Kreme shake and Caramel Latte Chiller but on the day it was the Strawberry Kreme Shake which won out for me.
They also do a delicious selection of coffees but I was too hot for coffee.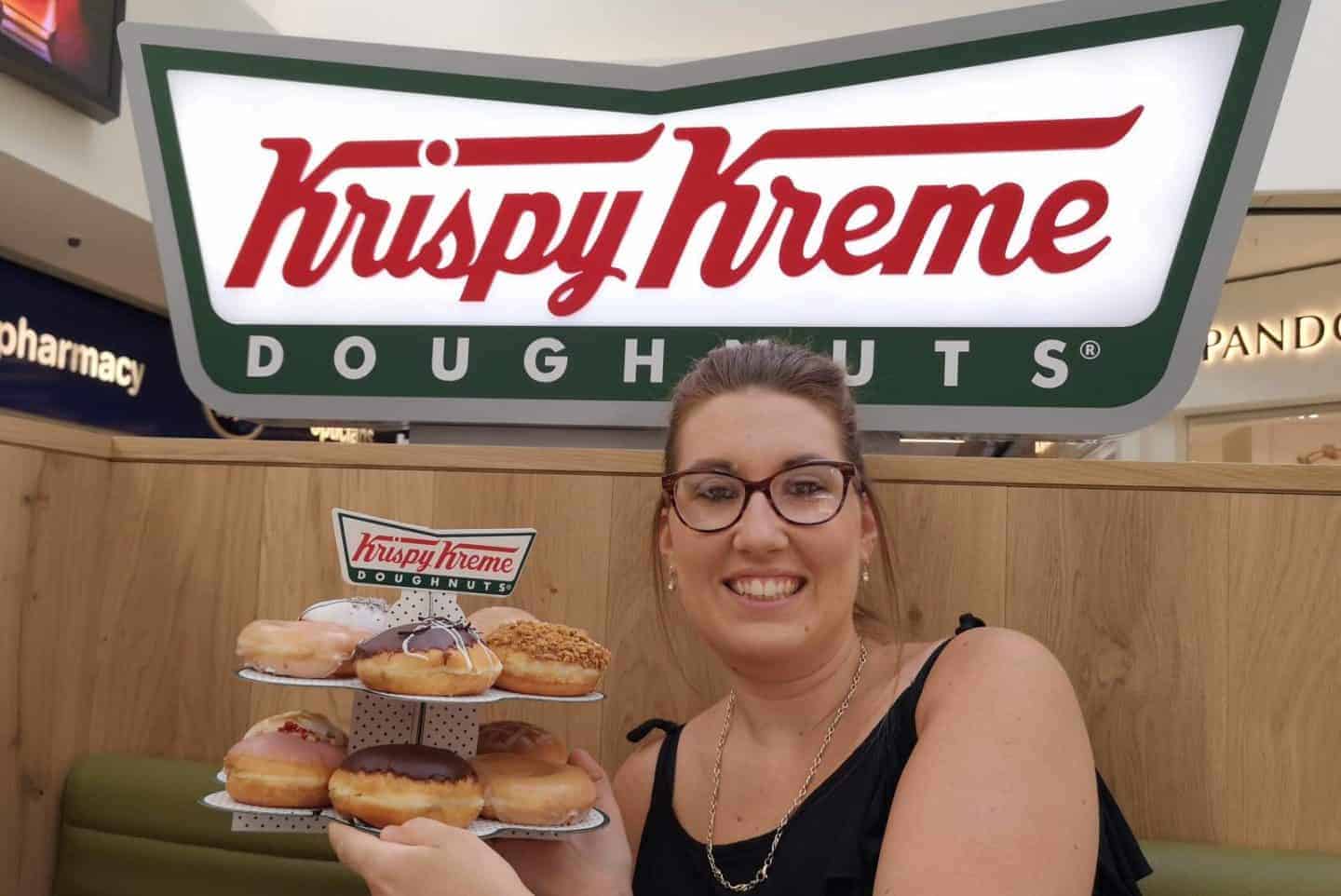 As well as the Smoothies, Jordan had also laid on a selection of their Donuts to sample. As you can see Rachel wasn't playing fair and tried to steal all of them for herself but I managed to wrestle a couple back for myself. I generally tend to go for Nutty Chocolatta or Reece's Peanut Butter Kreme but Rachel recommended the Lemon Meringue and I had to agree it was delicious. I also sampled the Strawberries & Kreme and the Cruller which was more of a cakey doughnut and very tasty. Jordan said that the Chocolate Dreamcake is her favourite.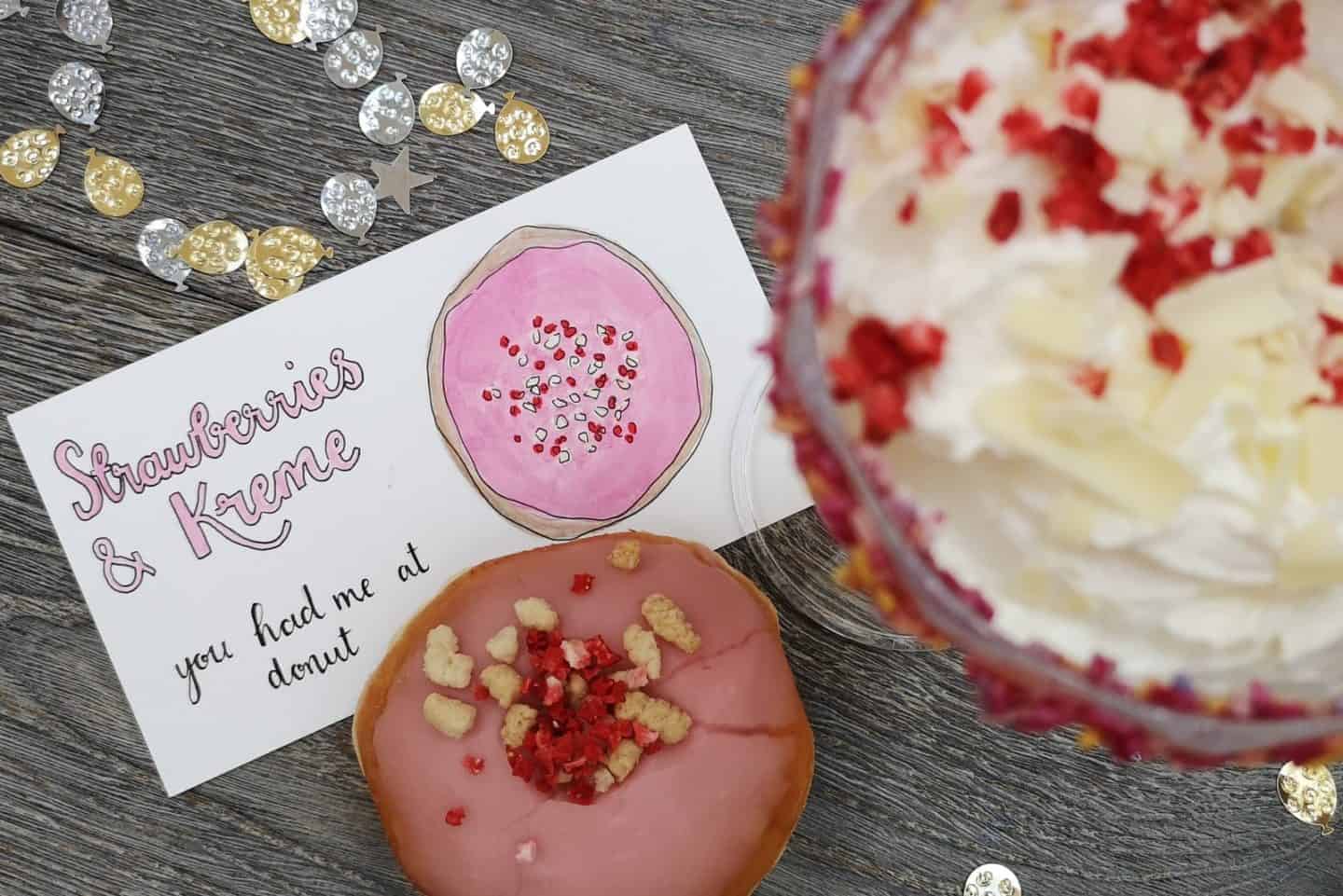 Thank you Krispy Kreme
It definitely raised a few eyebrows when people saw our table stacked out with yummy Krispy Kreme goodies and only the two of us sitting there but I can promise you, we didn't eat it all. Rachel and I had a lovely morning with Krispy Kreme and will definitely be paying them a visit again in the future. So thank you to Krispy Kreme, keep up the good work!!
Next time you're in Queensgate, stop by for a drink and a doughnut to revive those tired feet from all that shopping. The store is open from 8 am to 6 pm Monday – Wednesday and Friday – Saturday, 8 am to 8 pm on Thursday and 10.30 am to 4.30 pm on Sunday.
Of course, if you are looking for a healthier option for breakfast you could check out the best place for Brunch or Breakfast in a town near you over at Brunch or Breakfast.
DISCLAIMER: We received a complimentary breakfast and goody bag in exchange for our honest review. All words, images and opinions are my own and may not be copied without my permission. I have not been instructed what to write.