Tips for Choosing the Right Sauna for Your Home
Saunas are a great home addition, promoting relaxation and well-being while allowing you to sweat out toxins. There are many different types of saunas that you can buy, so knowing what type is the best for your needs is important. It's a fact that sauna bathing has many health benefits. One of the best things about it is that it does not require any special equipment, and you can enjoy the experience in your own home. You just need to know what type of sauna will work for you.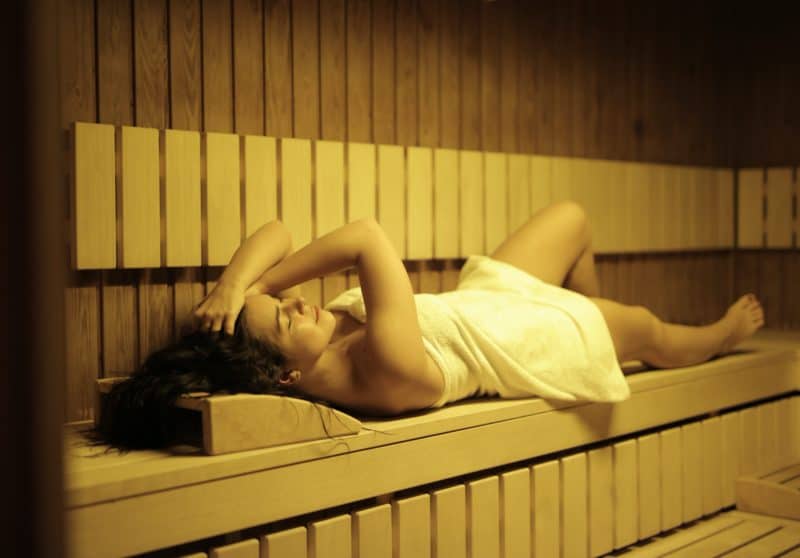 There are different types of saunas on the market today, so how do you choose? There are electric heaters, steam rooms, and even traditional Finnish wood-fired ones. But which one is best for you? Let's take a look at how you can know. To learn more about choosing the right sauna for your needs, keep reading!
Sauna Size
The size of your sauna is very important. If you want to enjoy the experience alone, you can opt for a small unit or spa seat. It's perfect for personal use. The signature barrel concept saunas from MySaunaWorld is quite appealing and is able to accommodate between two to six people. If you're looking to share the experience with friends and family, go for something larger.
Steam saunas tend to be larger than traditional wood-fired ones since you're much less exposed to direct heat. If you have the right space in your home, consider building a custom-made unit with all of the bells and whistles. That will give everyone plenty of space to soak up the heat together.
Where To Install The Sauna?
Another thing to think about is where you want to place the sauna. You probably want a space that can fit your unit, but also has enough ventilation and privacy for you to relax in it properly. Newer models come with tongue-and-groove interiors that make them more efficient while doubling as a storage cupboard when not in use. You can enjoy supremely relaxing sessions with minimal noise levels, too.
If you're thinking of building your own sauna, plan for the best possible ventilation to prevent humidity build-up and promote airflow between rooms. Some of the most advanced models on the market come with fans that circulate fresh air into your home or outdoor areas during use. That way you get the most out of your sauna without having to worry about any negative effects.
What Should The Sauna Be Used For?
Different types of saunas are designed for different uses. There are some that are more appropriate for special cleansing sessions, whereas others are best for relaxing after a long day at work or to treat certain conditions like arthritis or hypertension. Steam saunas are great to use after exercising, as they make it easier for your body to circulate the blood and remove toxic byproducts of exercise.
They help prevent muscle cramps and strains while promoting relaxation. Use them whenever you're really sore from a tough workout. Finnish wood-fired saunas are great for deep cleansing because the high temperatures kill bacteria and other microorganisms that could harm you. They're best after a day spent in polluted cities, for example, or during heavy pollen seasons when you want to get all of the allergens out of your system.
What Accessories Would You Need?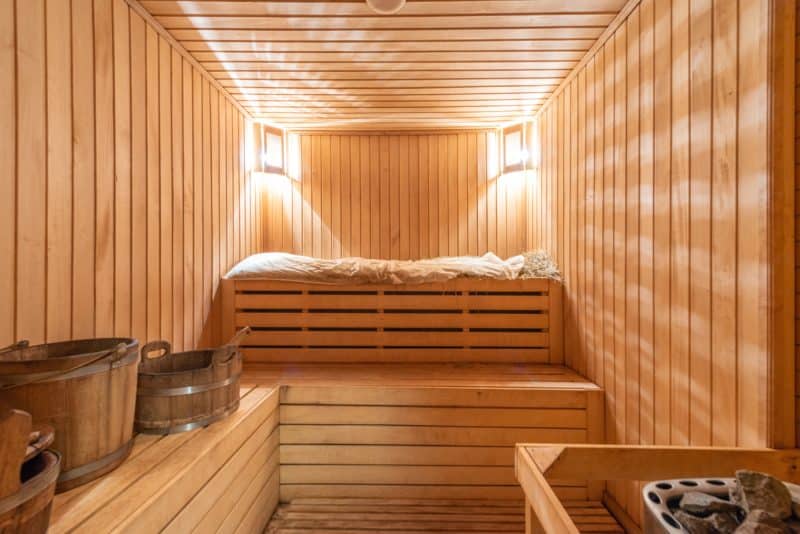 Some of the most advanced saunas come with accessories. There are infra-red panels that help you relax even more or extras like chromotherapy for additional mood-enhancing effects. If you plan on using your sauna for relaxation purposes, consider investing in such add-ons when purchasing your unit.
Before buying a sauna, think about what you want to use it for and where you will place it in your home or outbuilding. Do some research into the different types of saunas that are available and their unique benefits. You'll be able to make an informed decision in no time! You can enjoy an aromatherapy session by adding some scented oil to the water in your unit.
The right accessories depend entirely on what purpose you have in mind for your sauna. More advanced models come with built-in audio systems that allow you to control the volume and even stream music from your phone via Bluetooth technology.
Can You Build It Yourself?
They also come with remote controls and built-in speakers that allow you to play your favourite tunes during a session, or even connect to your phone for streaming. That way you can take control over the ambience and relax completely without having to leave the comfort of your unit. Alternatively, if you're thinking about building your own sauna from scratch, consider installing a wood stove and chimney in your home. That way you can keep the unit outside during use and enjoy fresh air in your house when it's not being used.
Whichever sauna you ultimately choose, make sure it complements the way you live and the type of benefit you want to get out of it. Then it will become a home essential that you'll enjoy using on a regular basis.