Designing Your Dream Home: Essential Tips and Considerations

Many people have a lifelong desire to build the ideal home. Designing your dream home involves thorough planning, close attention to detail, and a dash of inspiration, whether you're beginning from scratch or remodelling an existing place. We will look at important advice and factors in this post to help you on your path to making your idea a reality.
Start with a vision: Identify your personality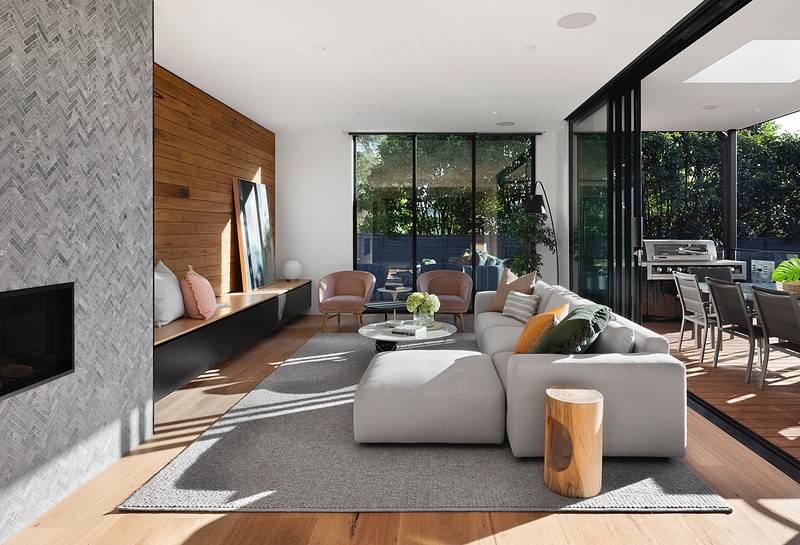 It's crucial to have a clear idea of what you want before getting too involved in the specifics of house design. Think about your own particular tastes and the ambience you want to create in your ideal house. Do you go toward a clean, contemporary look, or do you like a homey, rustic look? You may make more educated selections throughout the design process by being aware of your personal style.
Determine your needs: Practicality and function
Beyond aesthetics, your ideal house should also serve your functional demands. Spend some time analyzing your needs and those of your home. The number of bedrooms and bathrooms you want, the size of the kitchen and living areas, and any particular places you want, such as a home office or a hobby room, should all be taken into account. Your ideal house will be both attractive and practical if you have a clear understanding of your functional requirements.
Future planning: Be flexible and adaptable
It's important to consider the long term while creating your ideal house. Think about how your requirements could alter over time. Will you require more room if your family expands? Do you intend to eventually provide for your ageing parents? Designing with adaptation and flexibility in mind will save you from having to make significant improvements in the future.
Location is important: Appreciate your environment
Your ideal home's location has a big impact on the entire design. Consider the region's weather, natural surroundings, and zoning limitations. The overall attractiveness of your dream house will be improved by adding features that embrace the natural beauty of the area, including expansive windows for taking in spectacular vistas or outdoor living areas for taking in the surroundings.
Consult with architects and designers for assistance
It might be intimidating to start the process of creating your ideal house, so it's crucial to know when to seek out expert assistance. To realize your idea, architects and interior designers may offer invaluable insights, counsel, and experience. They'll make sure your ideal house is not just visually attractive but also useful and structurally sound.
Embrace natural lighting: Skylights and windows
Any place may be transformed by natural light, which gives it a more welcoming and expansive feeling. Think about the location and size of your ideal home's windows and skylights. These components will not only light up your interiors, but they will also enable passive heating and cooling, lowering energy use and producing a more sustainable living space.
Colors, textures, and materials to create harmony
A unified and aesthetically acceptable design strategy is essential for building a home. Think about the hues, materials, and textures you want to use. Choose a color scheme that expresses your own taste and harmonizes with your home's architectural elements. Try experimenting with various materials, such as metal, stone, or wood, to give your interiors depth and aesthetic intrigue.
Make space for storage
Organize and Declutter Clutter may easily transform a wonderful house into an abysmal one. To keep your space tidy and organized, make sure your design includes plenty of storage options. To make the most of the available space and keep your possessions organized, think about installing built-in cabinets, closets, and multipurpose furniture.
Smart home solutions: Adopt technology
In the modern world, incorporating technology into your ideal house may improve comfort, convenience, and energy efficiency. Discover smart home solutions that provide voice or easy touch control of your lights, thermostat, security systems, and other home appliances. Embracing technology will make your house a contemporary haven.
Christmas party Birmingham: Making memories that will last
When creating your ideal house, think about the possibility of using the area to hold special occasions. Take the example of a spectacular Christmas party Birmingham that you host for friends and family to enjoy. Include a big living space, a warm fireplace, and a well-stocked kitchen for holiday meals. Don't forget to incorporate your unique style into your home's design so that it can accommodate the happy moments you want to celebrate with family and friends.
Conclusion
A labor of love, designing your ideal house gives you the chance to make a place that is especially suited to your preferences, requirements, and dreams. You may begin this exciting adventure with confidence and clarity by paying attention to the crucial advice and factors discussed in this article. Incorporate aspects like natural light, harmonious design, adequate storage, and smart home technology. Also, remember to clarify your vision, prioritize utility, plan for the future, love your location, and seek expert aid when necessary. You may make your ideal house a reality and appreciate it for years to come with careful attention to detail and a focus on designing an environment that gives joy and comfort. So put your hands to work, unleash your creativity, and design! So get your hands dirty, let your creativity run wild, and create the house of your dreams—one that genuinely captures your distinct individuality and provides the backdrop for a lifetime of priceless memories.