This time next week: School Placements!!!!!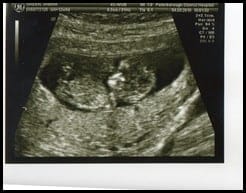 It only feels like yesterday that I was patting my growing bump wondering who the little person was inside was going to be. Boy, girl, blonde, brunette, redhead, brown eyes, blue eyes, green eyes . . . it was all a mystery and very exciting. So it's hard to believe that already we have reached the point of starting at Primary School. How can it have happened so soon? Little Bean turns 4 in June and I just can't believe where the last 4 years have gone, my first born baby girl is now a beautiful blonde princess who melts my heart with just one look.
My Little Bean is a tough cookie (a bit like her Mummy) but she is also a sensitive little soul. She adapts well to new situations, she's sociable and caring and I know that she will do well in the future but making those decisions about where she will begin her school journey were very difficult. We visited schools and talked to other parents but in the end we decided to apply to a school which was out of our catchment area. It is a good school, with a great reputation and it 'feels' right for our Little Bean. This time next week we will know whether Little Bean has been accepted into our school of choice and I am so nervous about the outcome. We have heard many rumours that this school has had a record number of applicants this year and so I'm really worried that Little Bean won't get offered a place.
Little Bean attends the pre-school which is attached to the primary school and has a fantastic group of friends who she loves very much, including Ella who has been by her side since she was just a few months old. I can't bear the thought of her not moving up with her best friends and having to start all over again. Since making the applications my opinions on the school which we placed as our second choice have changed and I'm not sure that I want her to go there at all so that has made me even more nervous. In one week's time I will know the outcome and hopefully will be writing a post similar to those which I have seen on other blogs celebrating that they got the school they wanted but only time will tell.
Keep your fingers crossed for Little Bean please x