This time last week . . . our Sun Holiday
This time last week the Mummy Matters family were heading down to Somerset for the start of our last family holiday of the year. We had booked it months ago through the Sun Holiday scheme as a cheap getaway. We have been doing the Sun Holidays for years now and I can honestly say I have never been disappointed and I think it is fair to say that this holiday was our best to date. We always try to go somewhere different and this time we chose Doniford Bay which is about 10 minutes drive from Minehead.
I always get nervous the closer we get to the site, wondering if this is going to be the site that lets me down but as we pulled onto the site my fears began to fade away. The site was relatively easy to find, just a five minute drive from a main road and was so clean and well tended to, even for the end of the season. All the plants and flowers were looking healthy, the grass was cut and there wasn't a dot of rubbish on the ground. Our check-in was really fast and everything was explained well – so far so good. Now for the caravan . . .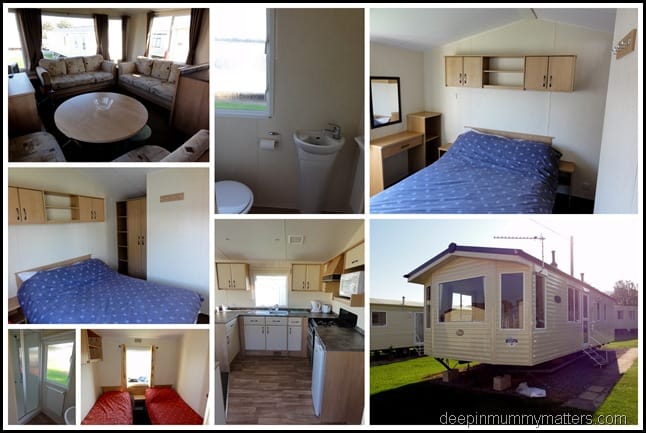 . . . our caravan was just a short walk from the centre of the site so not far from the shops, club, swimming pool and sports areas and there was ample car parking close to our caravan. But the moment of truth as we opened the caravan door we were greeted with  . . . a clean, fresh smelling, very spacious caravan. I had been worried that as I had forgotten to ask for three bedrooms we would struggle to fit Beanie Boy's travel cot in anywhere but the lounge, however our two bedroom caravan was perfect. The master bedroom was the full width of the caravan with loads of cupboards and shelving and a large area where Beanie Boy's travel cot fitted a treat. The second bedroom was a spacious twin room, again with cupboards and shelving.
The toilet and shower were separate rooms which is ideal when you have little ones who always seem to want the toilet just when you've got into the shower. The shower cubicle was bigger than the one we have at home and the shower was really good too. The kitchen was well equipped and there was more than enough seating with the two sofas (one of which was a double sofa bed) and the dining area.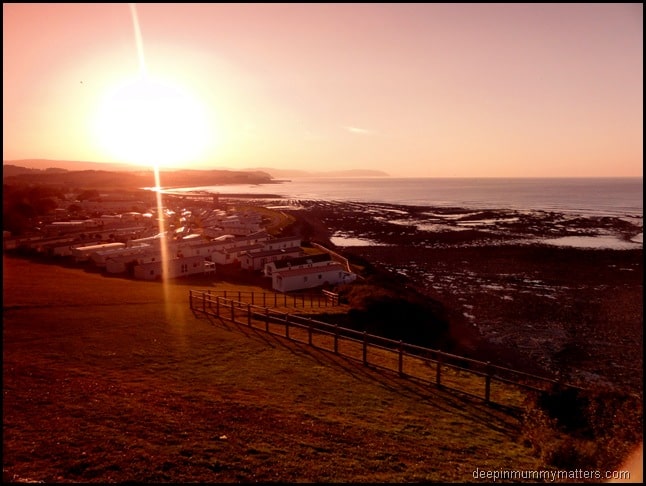 Once we had got settled in our caravan we decided to explore the site which was beautiful. Within 5 minutes we had found our way to the main clubhouse with amusement arcade, swimming pool, restaurant and bar. There was a large indoor soft play centre which we intended to take Little Bean to but in the end didn't have time. Outside there were tennis courts, a 5-a-side football/basketball court, outdoor play areas, climbing wall and 'go-ape' style apparatus, outdoor water slide, crazy golf and picnic areas. Little Bean made us all laugh as we declared "this place is wicked Mummy!".
I had a good feeling, this was going to be a good week!