Things to do on a Lake District Cottage break
One place I have always loved visited both before and after having children is the Lake District. I have always loved being outdoors, exploring nature surrounded by lush greenery and the shimmering waters of the lakes (on a sunny day). The children loved it so much they have been talking about it again recently and have asked when we can go back – any Mum will tell you that if your children want to go back, it's a place worth visiting with kids. We have been looking to book a Lake District cottage for our next break since our last stay there was a very wet one.
So in no particular order, here's our rundown of the best family-friendly things to do on a Lake District cottage break:
Aira Force Waterfalls, Ullswater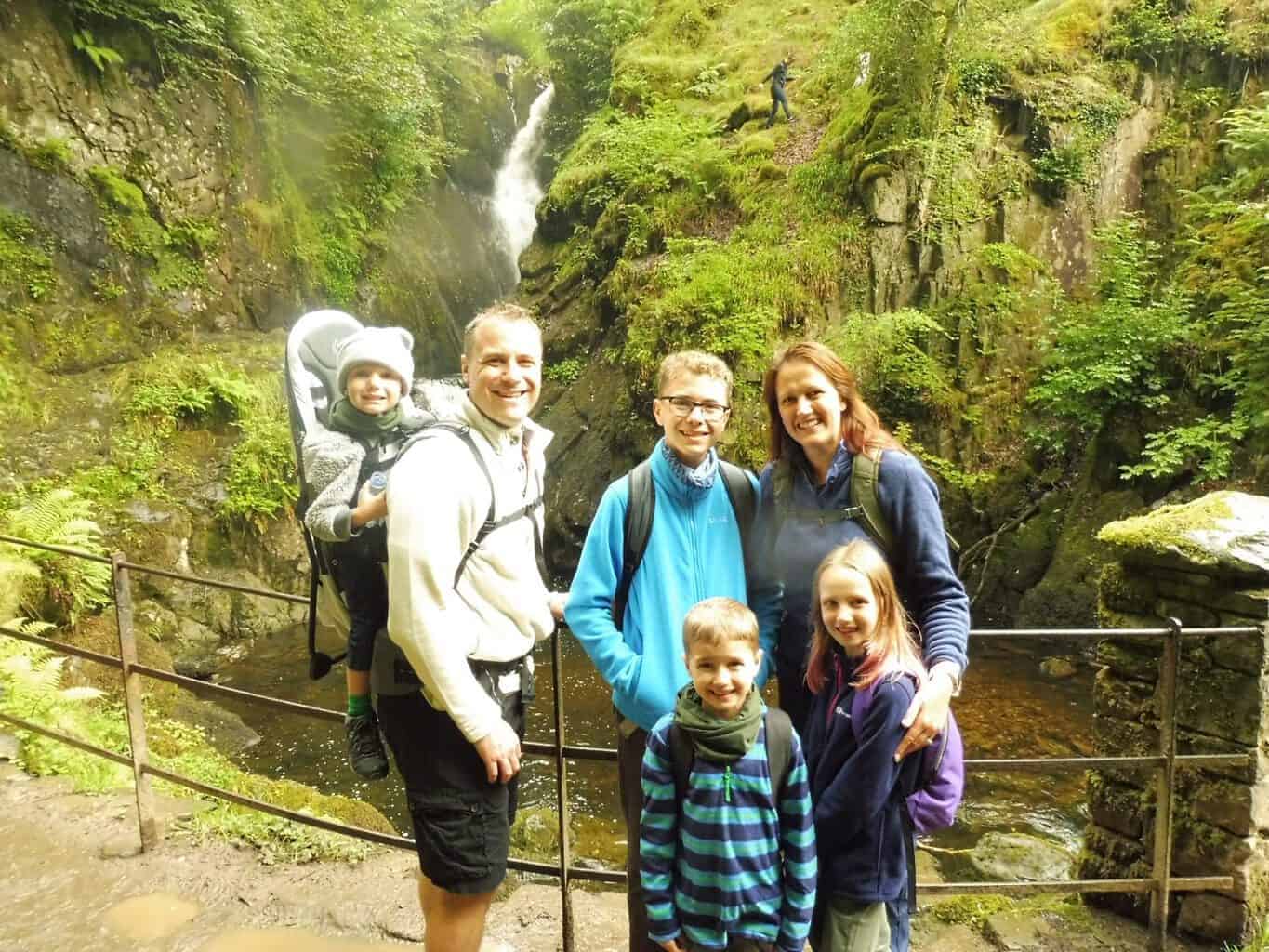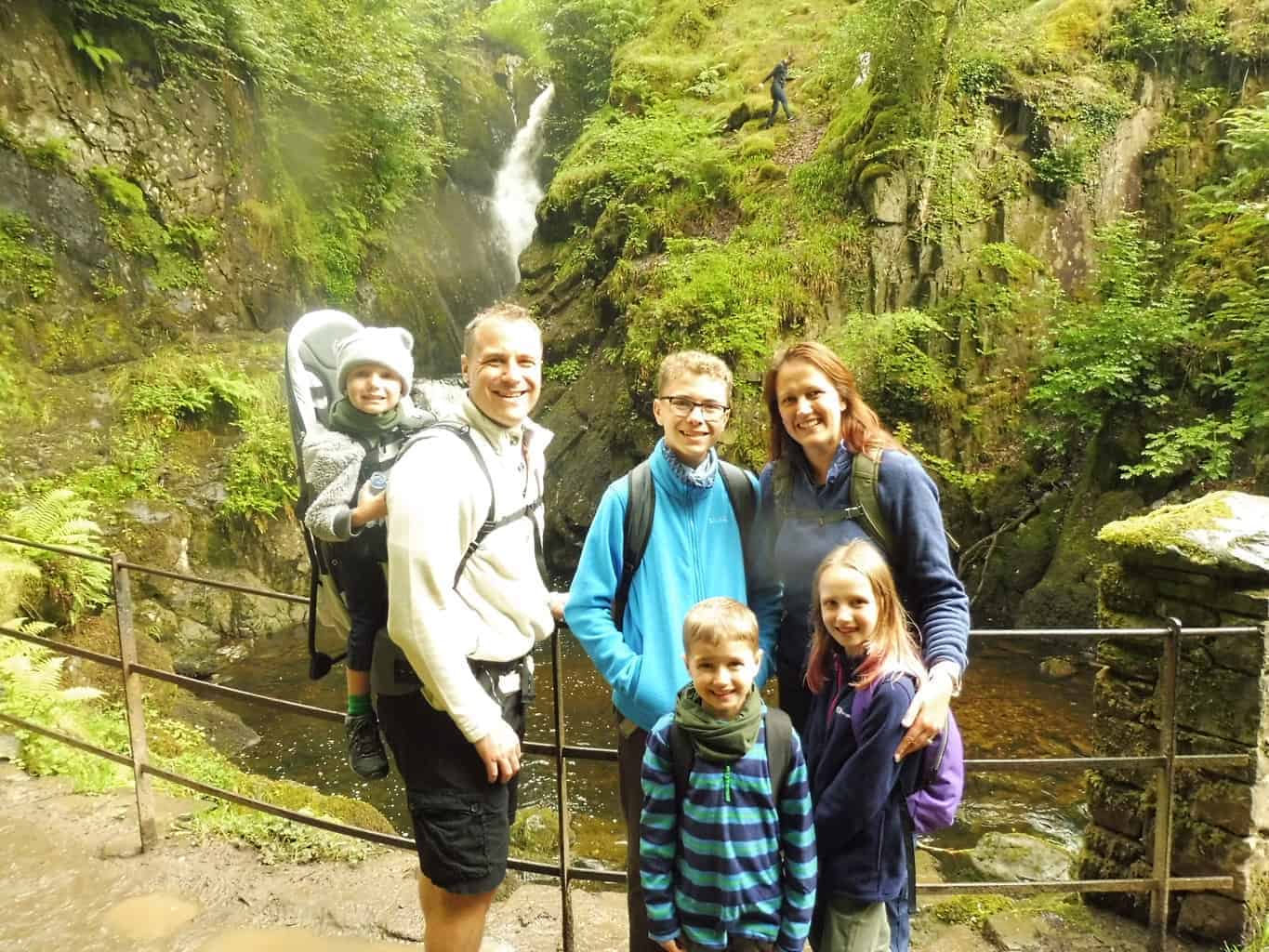 The Aira Force Waterfalls are a part of the National Trust, it's free to visit, but you need to pay for the car park if you arrive by car. It can, of course, be reached on foot from the local town or if you happen to be hiking the Ullswater Way. The path can be quite taxing and uneven, so it is not suitable for buggies or wheelchairs. When we visited, we popped Albie in a back carrier, although he did walk some parts himself. Just keep a close eye on younger children; despite my warnings to stay back, Ollie did venture a little too close and slipped on a rock towards one of the lower level waterfalls and almost fell in. I aged about 10 years in that one moment!!!
The paths follow a loop up to the top of Aira Force and back down the other side. It really is a sight to behold, and whilst it had been quite wet when we visited, apparently, the waterfall is something else when there has been hefty rainfall.
Lakeland Motor Museum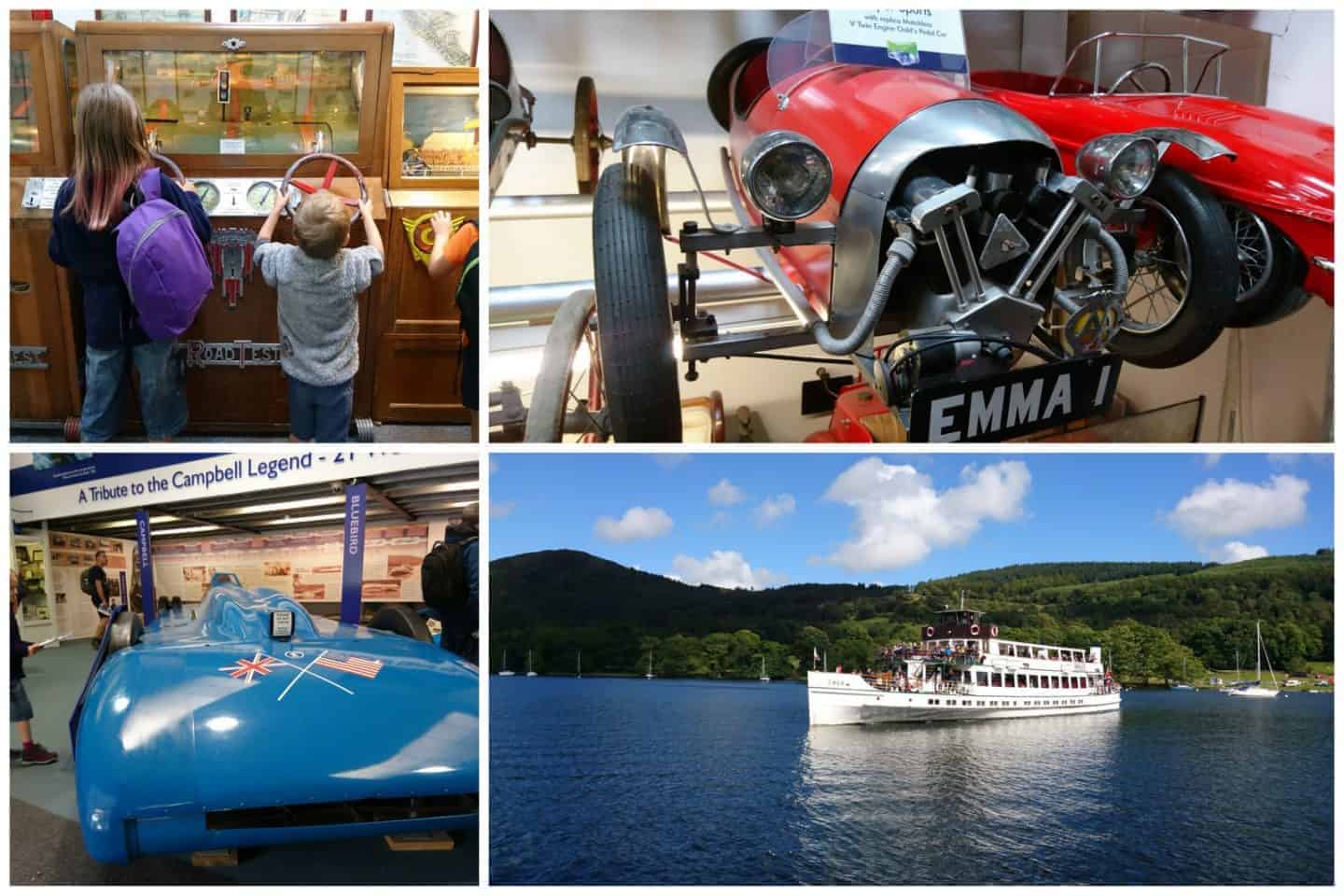 We booked the Lakeland Motor Museum as part of a day trip with Lake Windermere Cruises. We travelled by boat from Lake Windermere to the converted Mill in the heart of the Lake District. Travelling by boat was exciting enough for the children (although we were warned not to throw food to the seagulls; otherwise, they would come aboard to steal more). When we came ashore at the far end of the lake, we boarded a bus which drove us the short journey to the Lakeland Motor Museum. Here the children were given a treasure hunt which they could complete as they walked around the museum. This meant that they didn't rush from one area to another but took the time to stop, look and read; this, in turn, gave Simon and I a chance to have a proper look around too.
As well as having the opportunity to see cars that we remembered from childhood, there were cars and motorbikes from films that both the children and we recognised. We also spent a long time in the Campbell Bluebird Exhibition, which was fascinating. We spent a good few hours looking around the museum and afterwards enjoyed a snack in the restaurant overlooking the river before returning to the coach to catch the boat back to Lake Windermere.
Wray Castle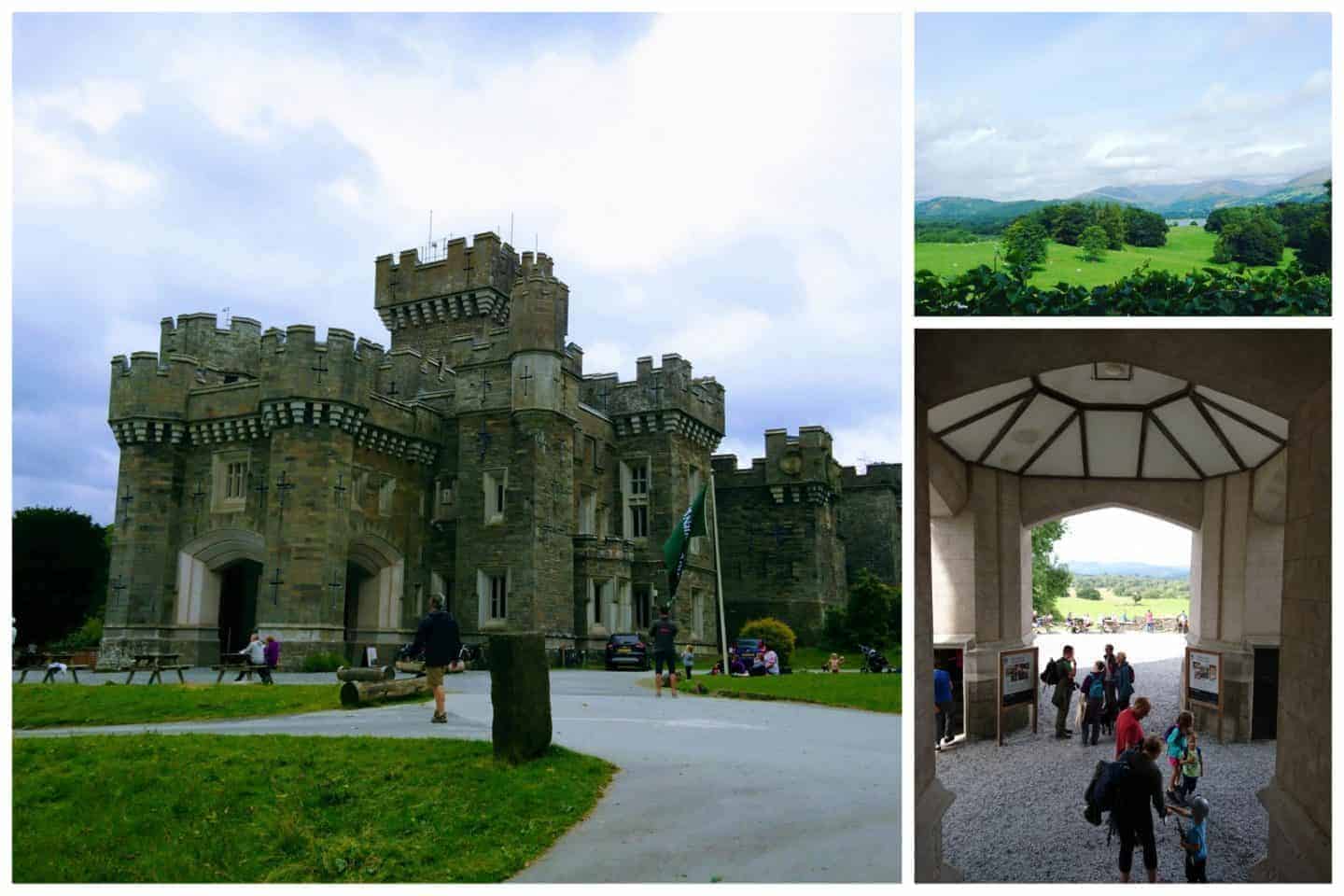 The National Trust has owned Wray Castle since 1929; this neo-gothic castle sits on the shores of Lake Windermere in Claife near Ambleside. This year sees the opening of the new jetty, which means visitors can arrive by foot, road or water. In 1882 it was the holiday home of Beatrix Potter, who was just 16 years old at the time.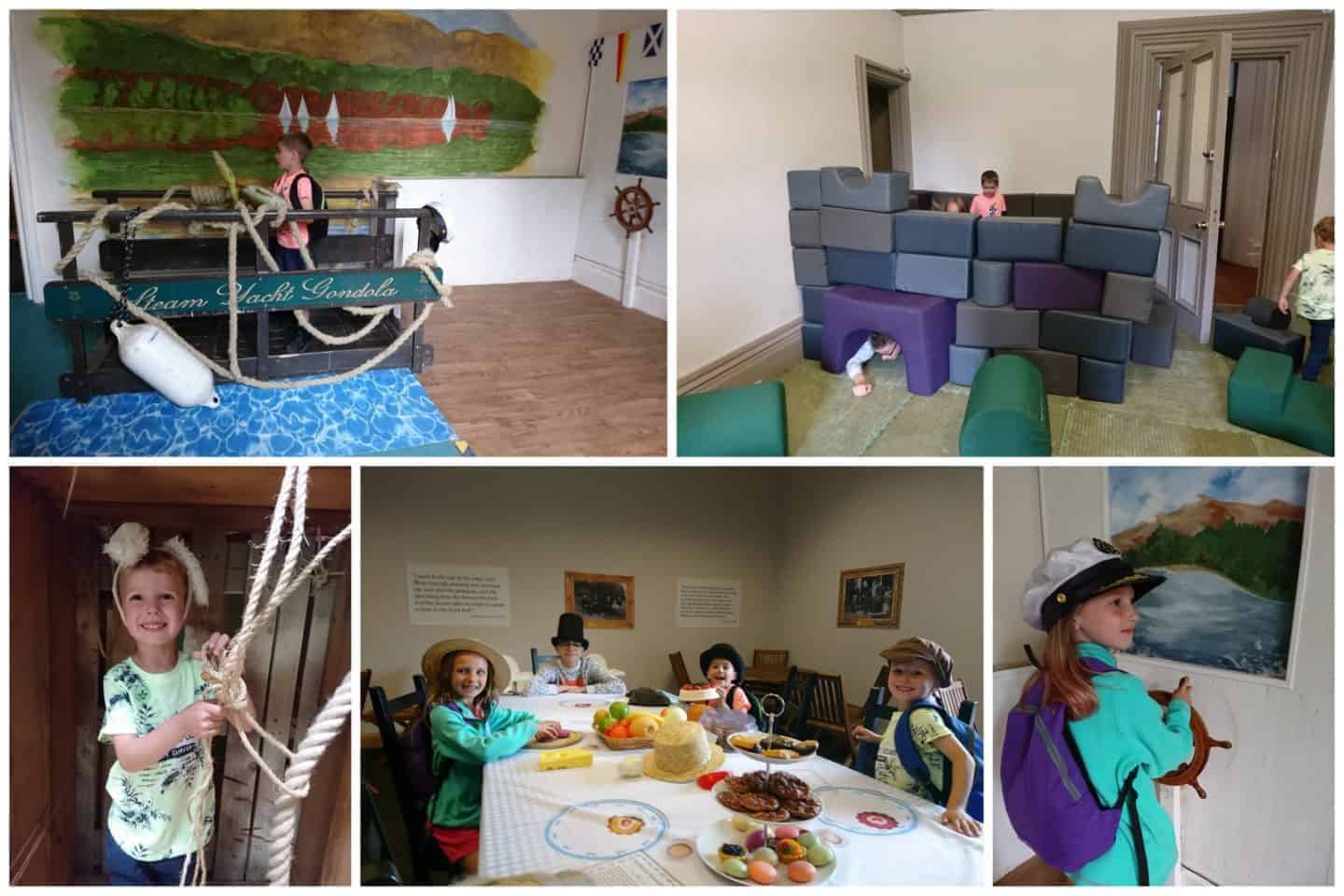 When we visited, we were surprised to find that Wray Castle is unlike any other castle we have visited; the rooms are not filled with period furniture and decor. It has lots of activities for the children to take part in, ours loved it so much they didn't want to leave. We did manage to convince them to go for a walk along the shores of Lake Windermere, through the trees and onto the adventure playground, which made for a charming afternoon in the Summer sunshine.