The Beans are getting their skates on
My Beans are quite an active bunch (and by that, I mean they have a LOT of energy to burn). As a family, we love nothing more than getting outdoors and having fun on our own two feet or with the help of a few wheels. This Summer, the Beans have been doing exactly that with the help of some new wheels from Skates.co.uk.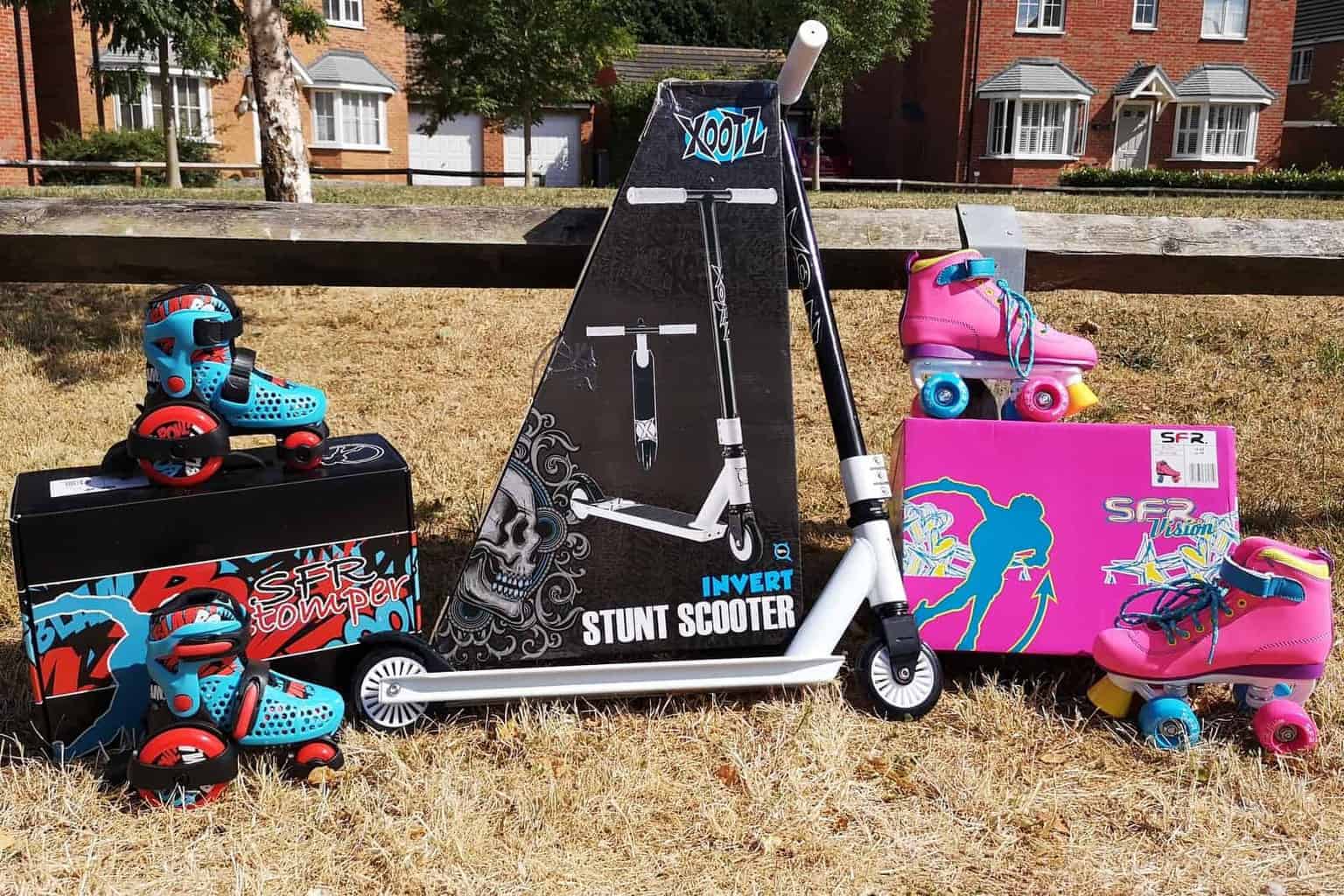 SFR Rollerskates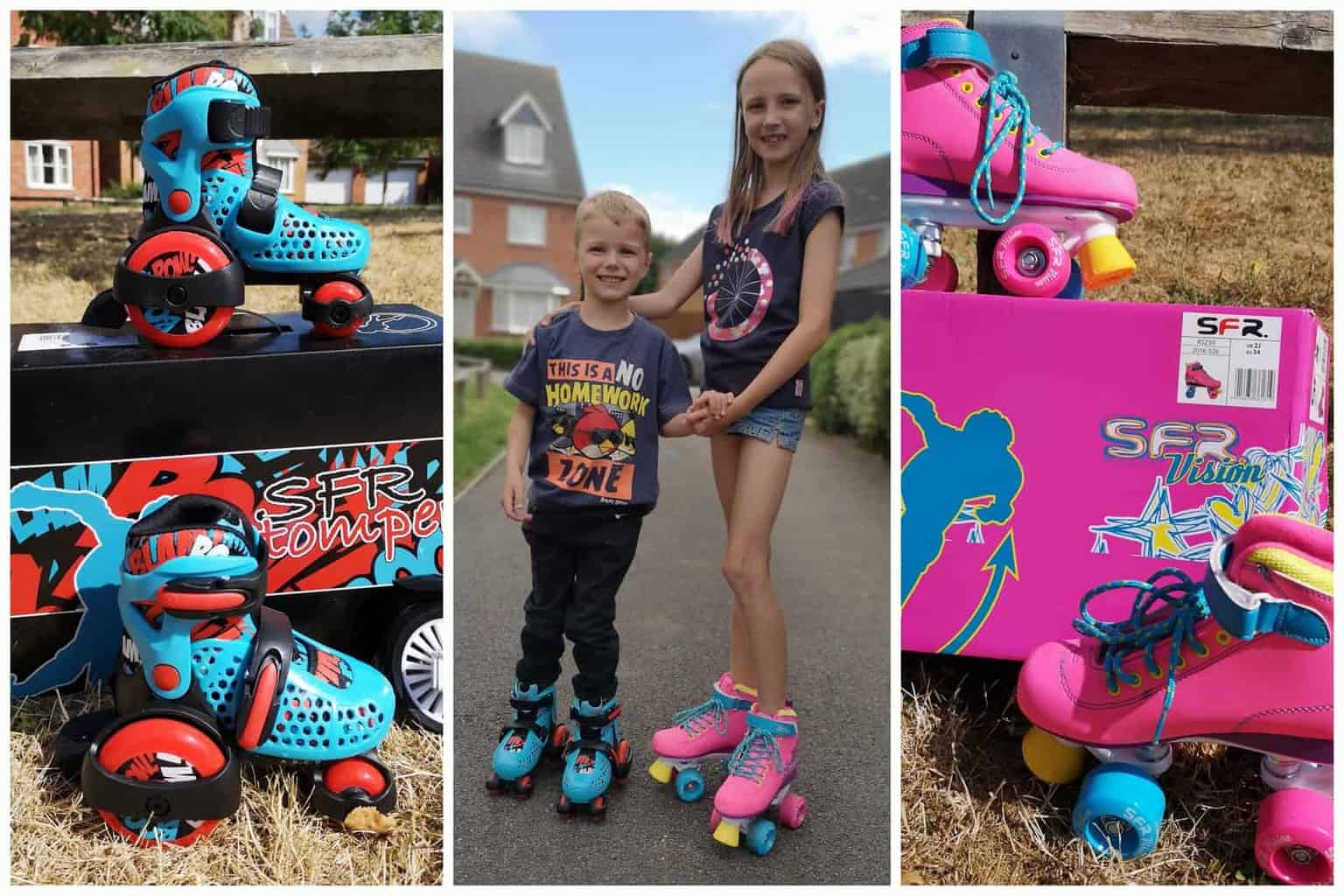 When I asked Lillie and Albie what sort of 'wheels' they wanted, they both chose SFR Rollerskates. Albie is new to rollerskating but has watched his big brothers and sister fly around on theirs for so long he wants in on the action. These SFR Junior skates are ideal for introducing him to Rollerskating whilst also keeping him safe.
As you can see, they are a robust design with lots of ankle protection for beginner skaters. They have three wheels instead of four, with the back wheels being larger and wider to provide more stability. The SFR Stompers also have a low-level back brake which means Albie is less likely to land on his bottom with his feet in the air if he starts to lose his balance.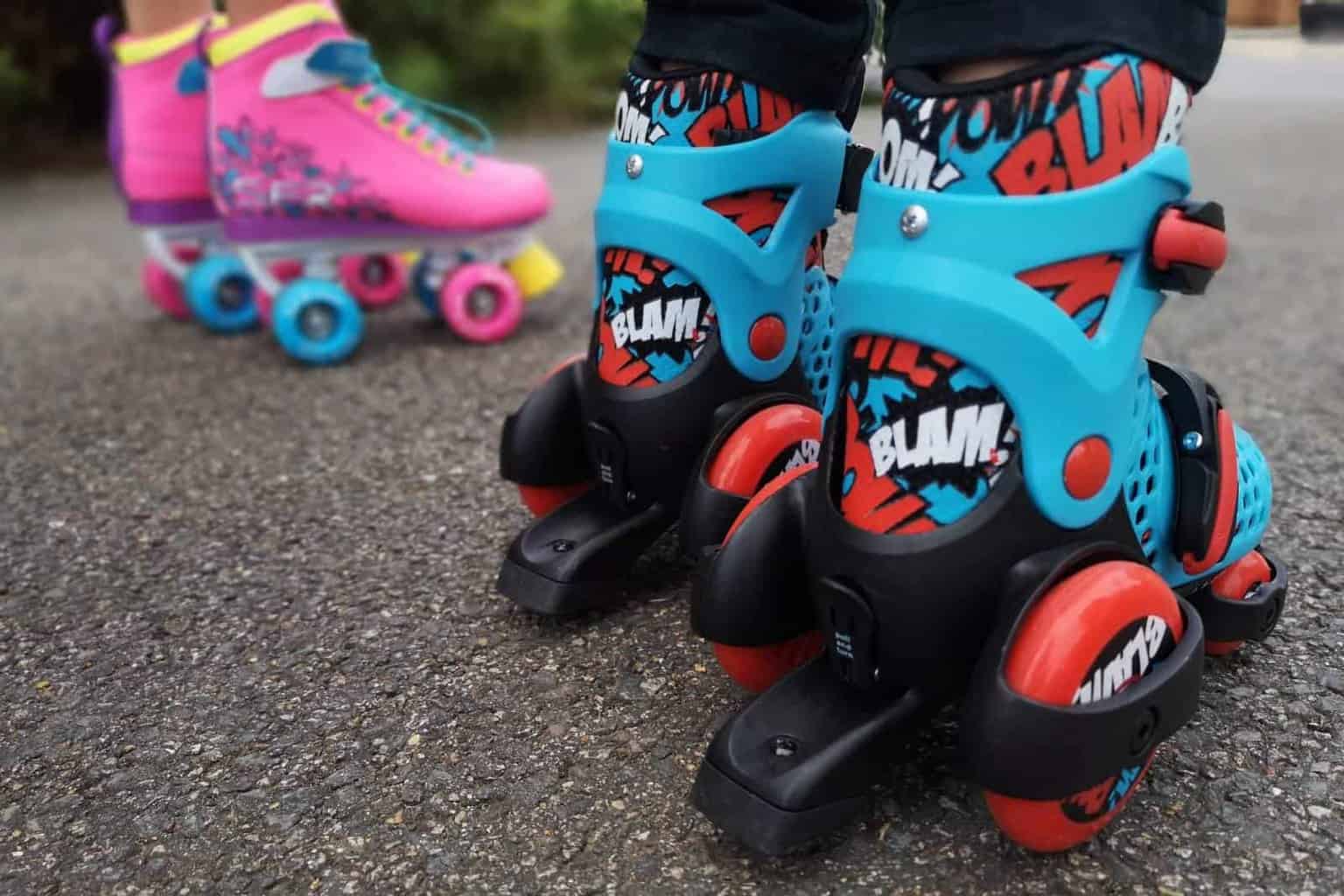 Now for the bit that I like . . . as a parent, we all know how quickly our children's feet grow. The SFR Stompers are adjustable so that they will accommodate Albie's growing feet across four sizes. To make them larger, we flip down the little lever at the back and twist it half a size at a time to the correct size. A removable liner also means that when his feet get a bit whiffy, we can pop them in the wash, and they will be as fresh as a daisy again.
SFR Vision II Tropical Quad Roller Skates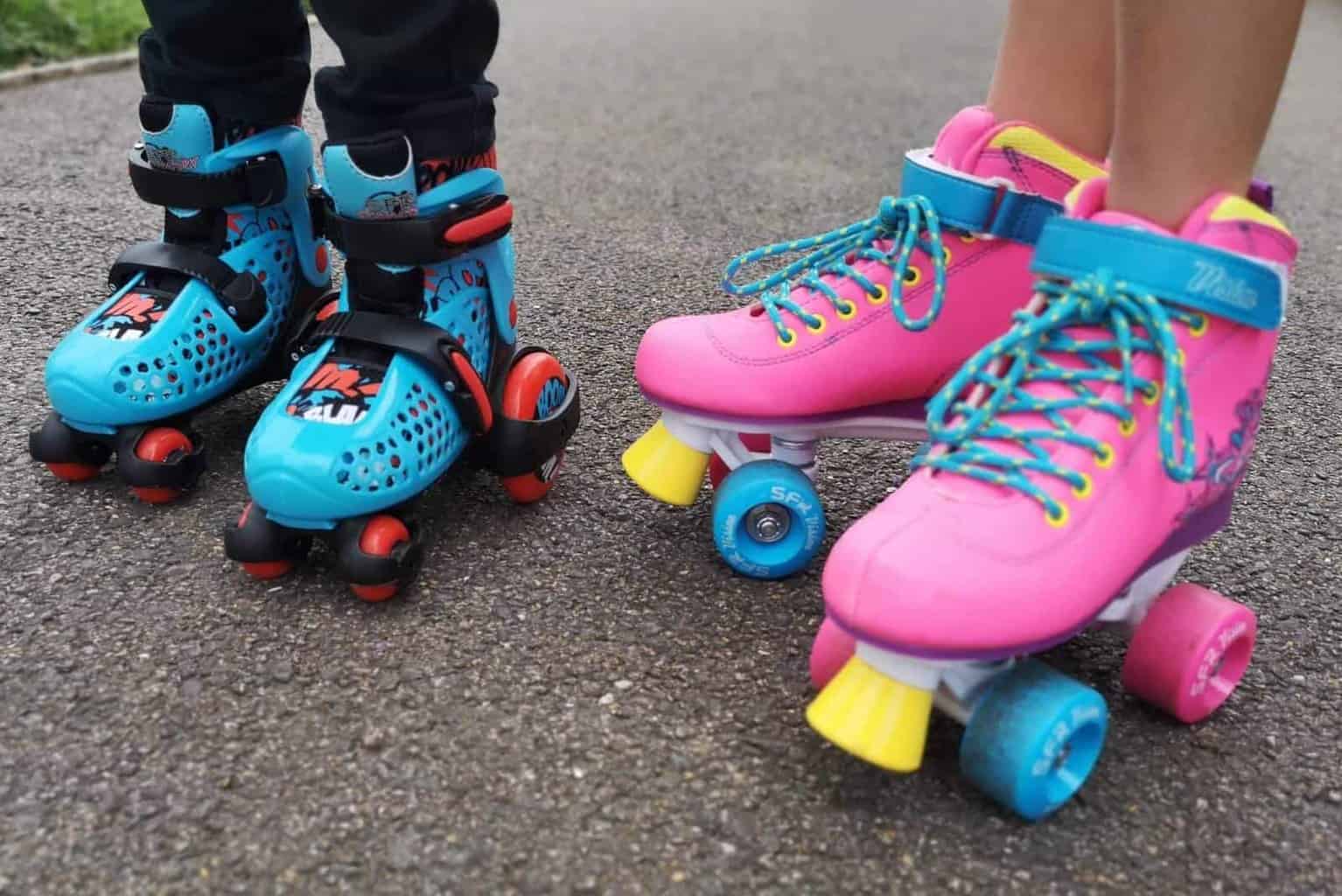 Lillie chose the eye-catching SFR Vision II Tropical Quad skates and was in love with them from the word go. As you can see from this image, she has been wearing them lots already as her wheels show the markings. Lillie loves the multi-coloured wheels against the hot pink boot and the motion-sensitive light-up stars on the side (which are impossible to capture in a photograph).
I asked Lillie how she feels in her boots and she said:
"They are so comfortable, the boot doesn't rub or hurt my foot at all. They are really easy to put on and to skate with. I feel really confident in my new skates".
Xootz Stunt Scooter – Invert White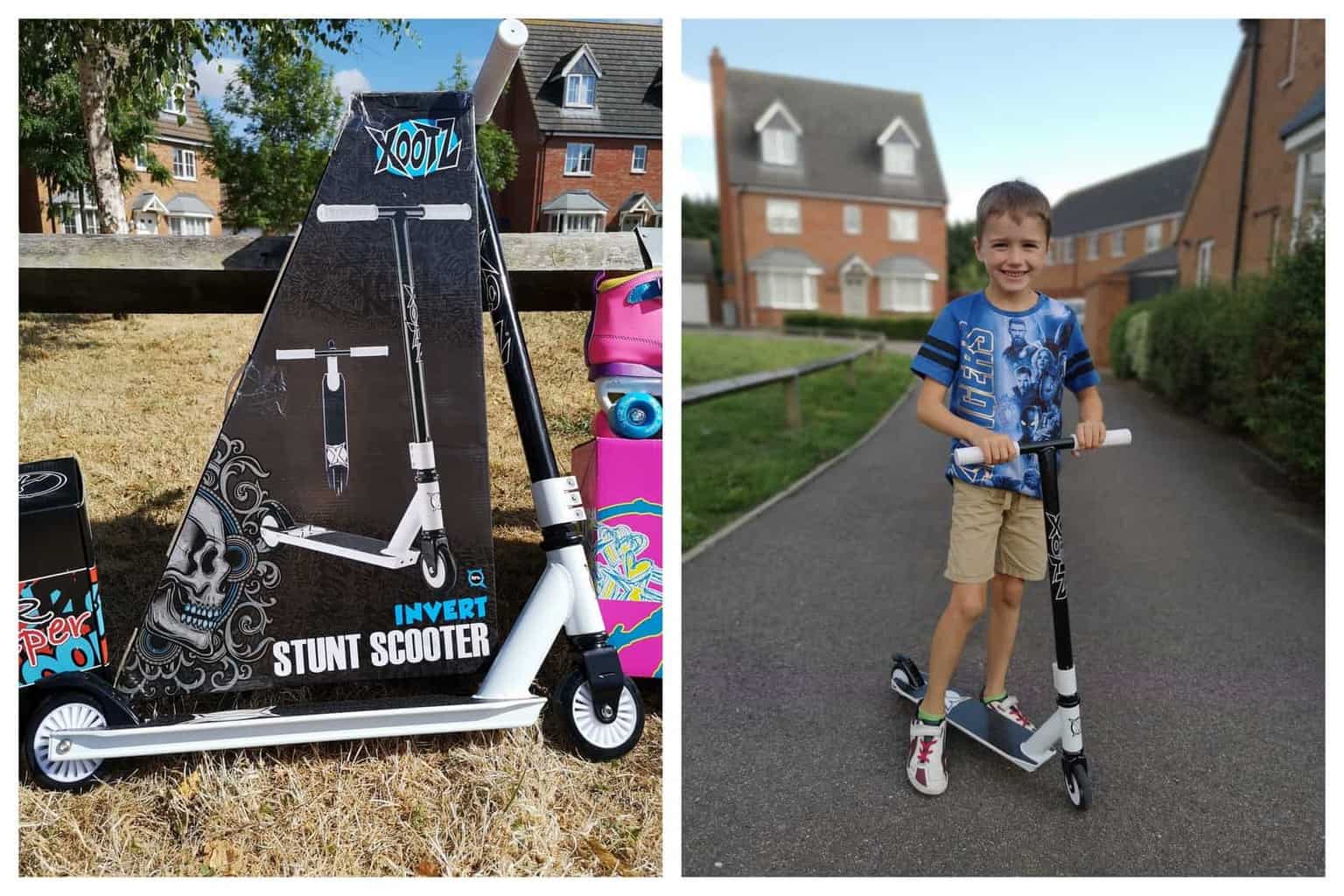 Ollie bucked the trend and chose a Xootz in black and white because he thought "it looked really cool". Ollie has been asking for a new stunt scooter for a while since he kept pinching his big brother's stunt scooter and liked how it handled on the road. He is by no means a 'stunt rider' but, for now, is very happy whizzing around outside the house.
The Xootz T-Bar Stunt Scooter has precision quality ABEC-7 bearings, 100mm wheels and solid T-Bar stunt handlebars secured with a 3-bolt tube clamp. It was straightforward to build and came with a free Scooter pack worth £15, a drawstring kit bag full of stickers, grip tape and a scooter guide.
Key Product Information:
Suggested Ages: 6-12 Yrs
Full Scooter Height (top to bottom): 75cm
Bars Spins 360 Degrees for Tricks
Total Scooter Weight (estimated): 2.8kgs
Scooter Type: Fixed 1 piece Stunt Scooter that's not foldable, with fixed handlebar size (can but cut down after purchase)
Technical Features:
ABEC-7 bearings
Tough aluminium body
100mm diameter NP PVC core wheels
3 bolt tube handle clamp
Full deck foot clamp
Max user weight 50kgs
Product size: max H:75cm x L:67cm approx.