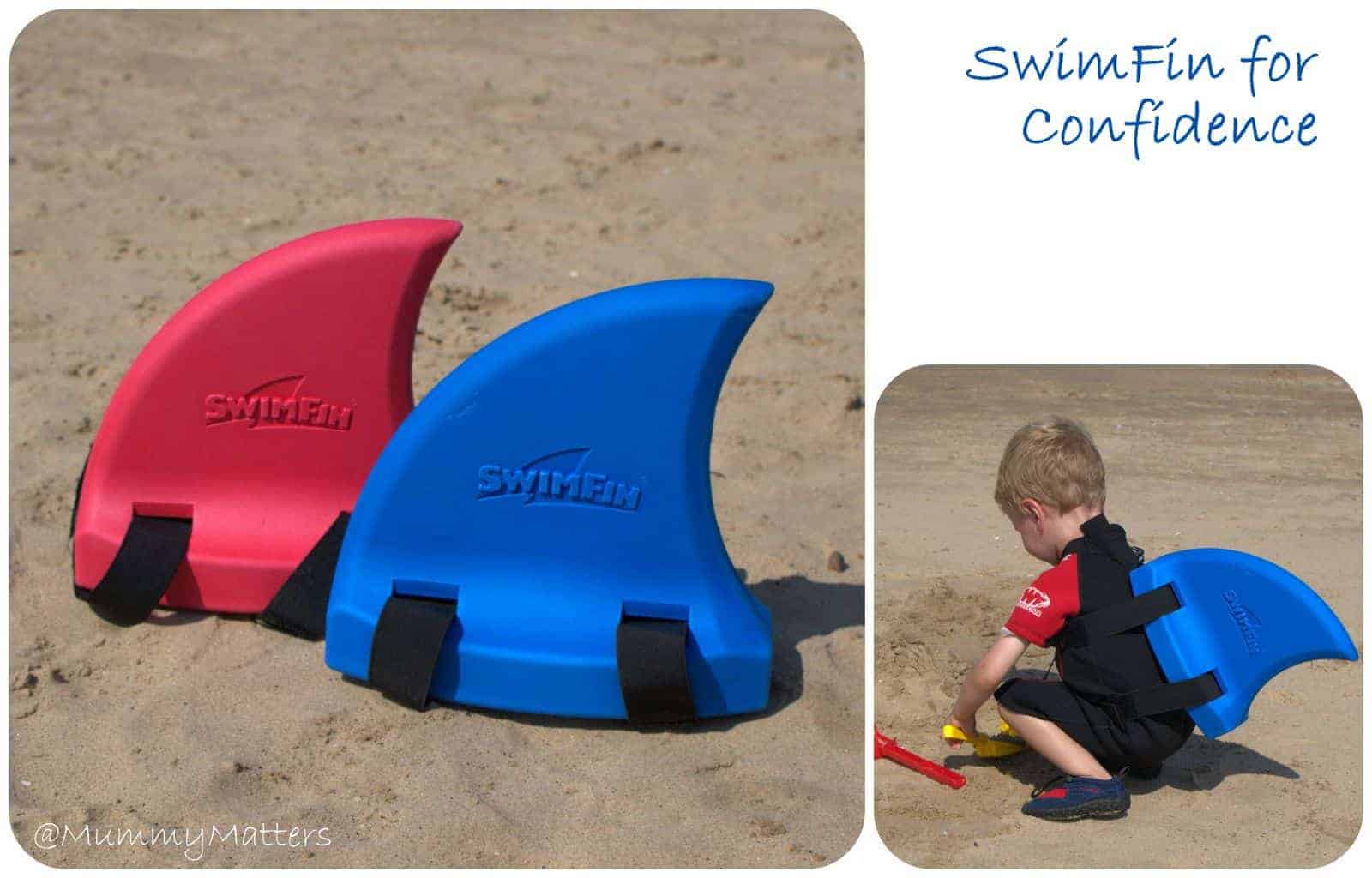 SwimFin for confidence in the water . . .
As the Summer began we were invited to be Swim Fin Ambassadors. I had only seen SwimFin swimming aid a few times via social media but never actually in action so I must admit I was a little sceptical. I could completely understand the concept and I liked that the arms were free of armbands meaning they could move in any direction without obstruction but I couldn't see how the SwimFin would be strong enough to hold up children of different sizes.
My Mum used to take me swimming regularly as a child, I still remember our trips well . . . the steamed up windows as you walked past the pool from the car park, the strong smell of chlorine hitting you as you walked through the doors, the stinging of the armbands as they were pushed up your arms giving you chinese burns!! But they did their job, they kept me afloat. Unfortunately they also restricted my movement and I found it difficult to learn to swim. I was always frightened to take off my armbands in the pool and didn't really learn to swim until I was at Grammar School. Nowadays, I can take or leave swimming but as a parent it is important for me that my children can swim so I have insisted that they all have lessons.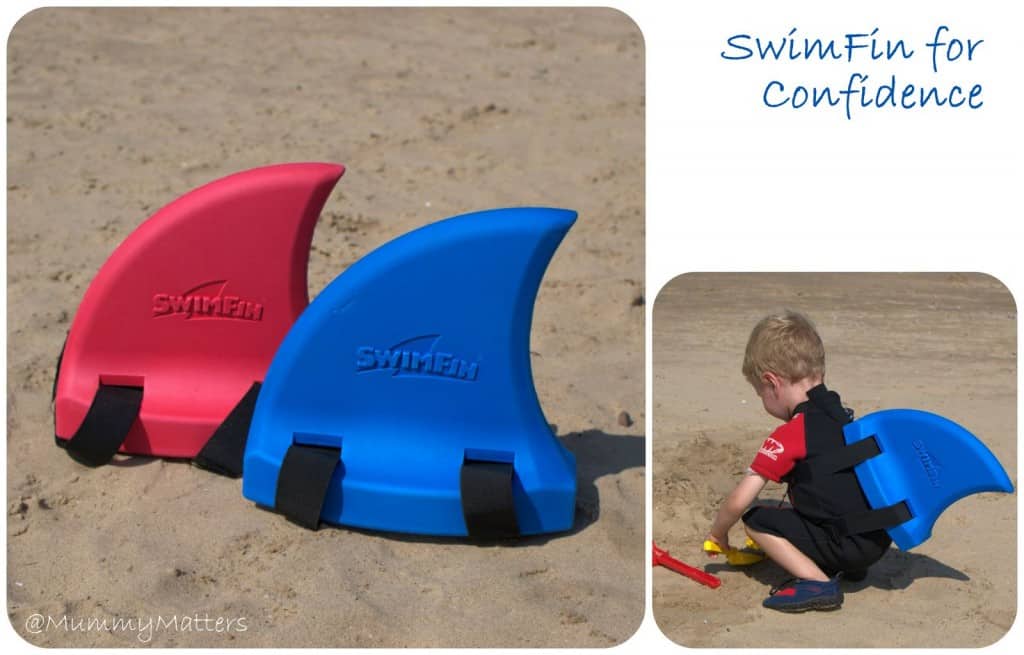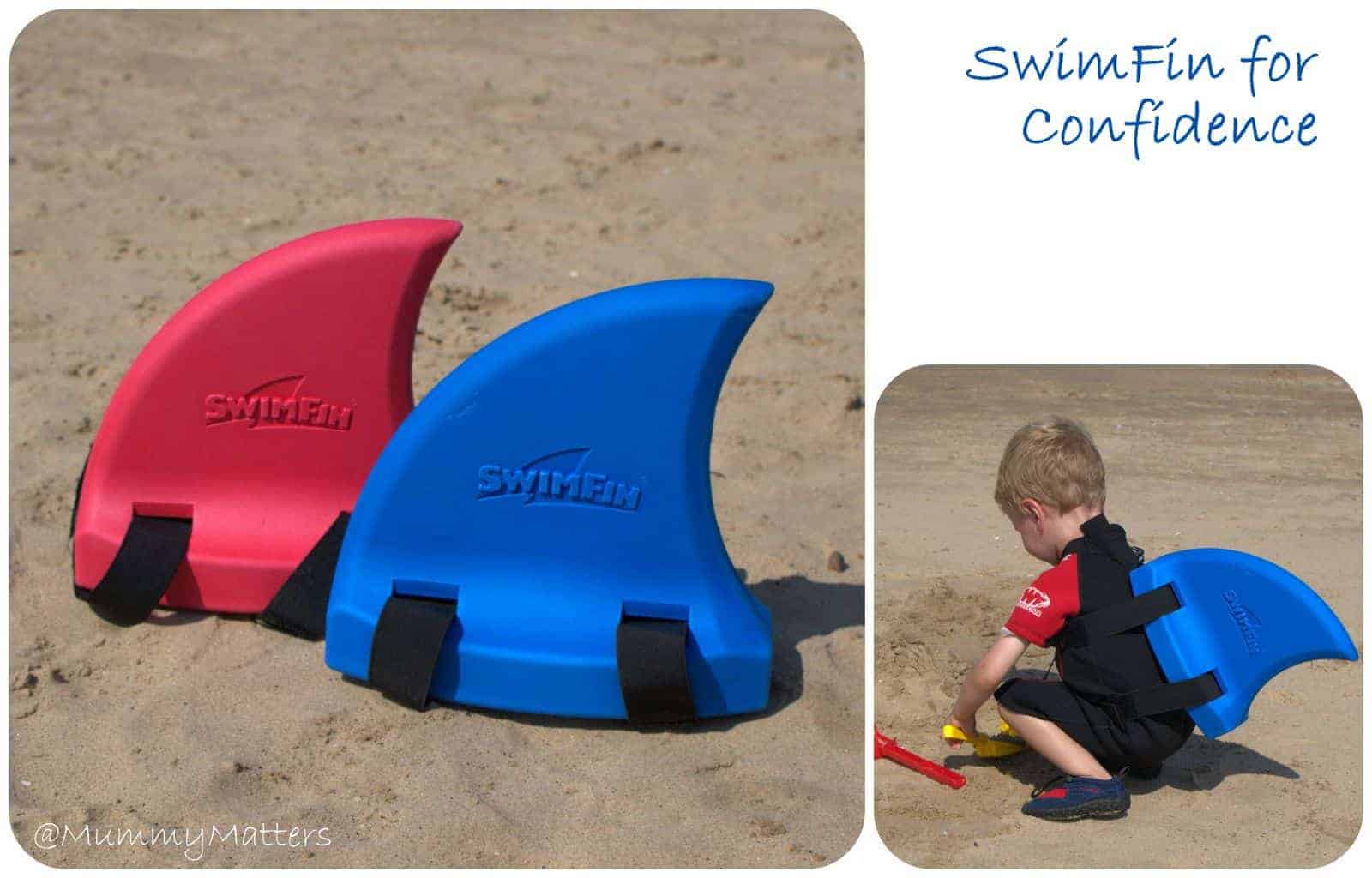 Beanie Boy in the past year or so has lacked confidence in the water. We have been lucky enough to swim at our friends outdoor pool through the Summers (apart from this year when the Summer weather wasn't kind to us). Very often this has resulted in tears from Beanie Boy who would either cling to me like a limpet or just sit on the ladders at the side of the pool. On the odd occasion we have managed to coax him into the pool it was with armbands AND a rubber ring (very safety conscious is Beanie Boy!).
One cold and dreary morning, we decided to head to our local swimming baths with the Beans and put the SwimFins to the test. Obviously being public swimming baths we were unable to take photographs and so I had to do a separate shoot on the beach this Summer. The boys were excited to pop their SwimFins on but a word of warning, be careful when you tighten the straps, twice I caught the boys skin when I pulled it too tight. We found out on our next trip that the boys were more comfortable wearing them over an all-in-one sunsuit rather than with trunks, I don't think they trusted me not to do it again!!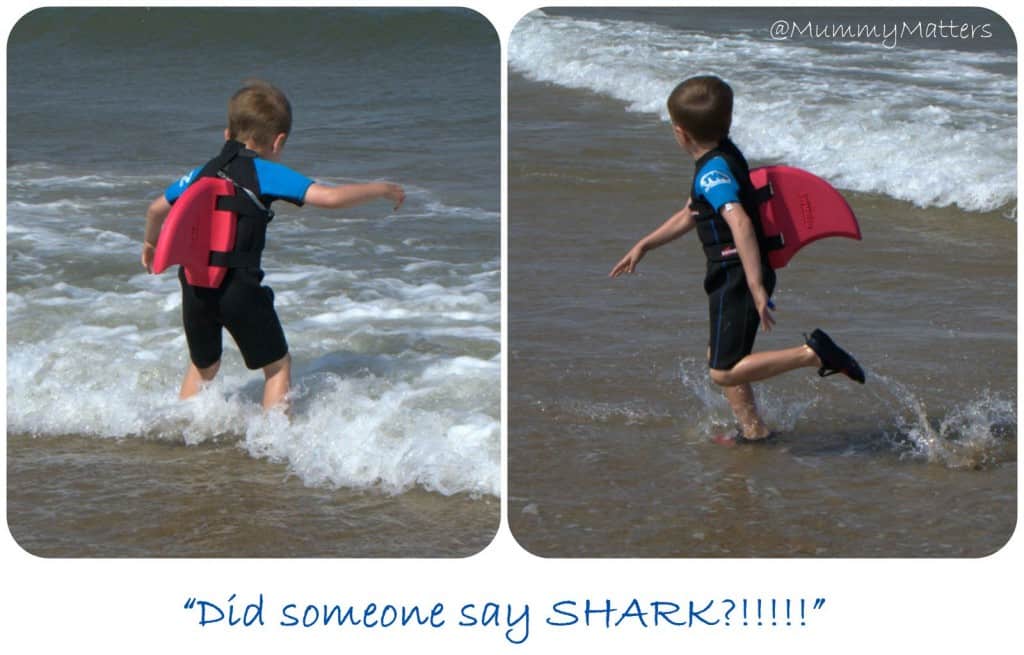 Once in the pool the boys started off just playing around at being sharks and crawling on their tummies in the shallow of the fun pool (ours slopes in like a beach). Slowly Daddy and I encouraged them to chase us further into the water to show them how the SwimFin took over in helping to keep them from going under. Unlike armbands and other floatation devices the SwimFin holds the child at the natural swimming position in the water. I worried that it would force them forwards onto their tummy, but it doesn't, they are very much the one in control. They can remain upright in the water, they can lean forward in a swimming position and they can swim on their backs. With the SwimFin they are able to do all four swim styles with ease.
The difference in Beanie Boy, in particular, was amazing. We have been swimming 3-4 times with the SwimFin now and his confidence has increased noticeably as he has come to realise that he is safe in the water with his SwimFin and that he can perform swimming moves like his older siblings. The SwimFin will enable him to not only build on his courage but also to build strength in his swimming technique.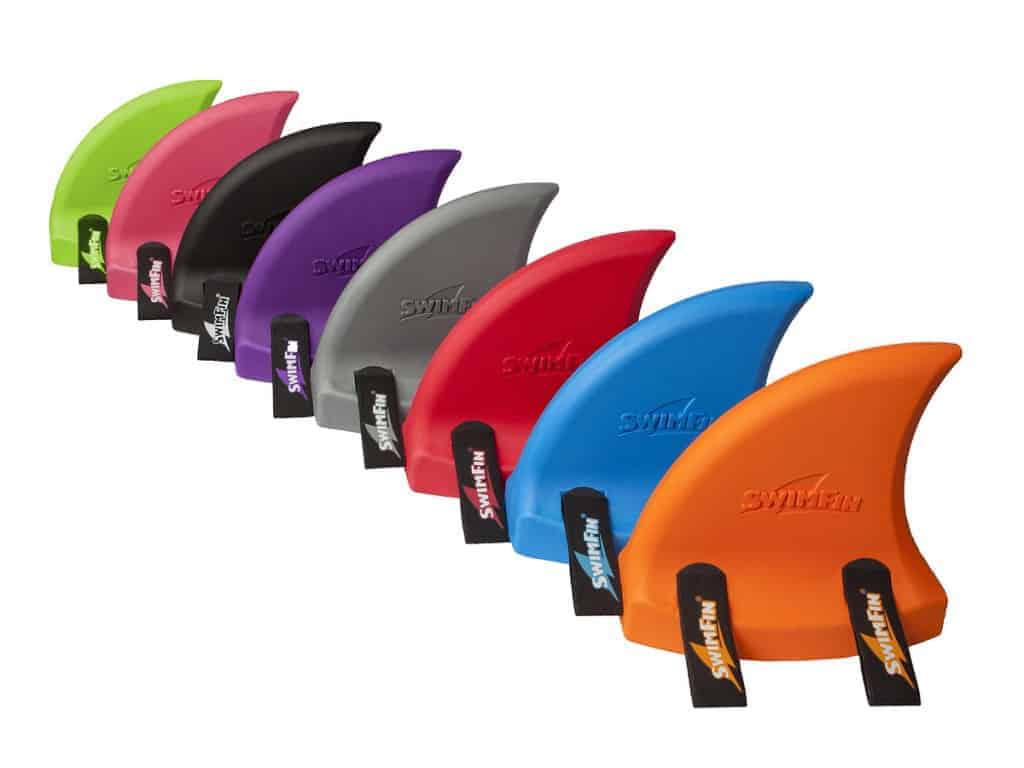 Jelly Bean at the moment still isn't overly keen on swimming but that is more to do with the fact that he gets cold so quickly. I firmly believe that over time as he sees Beanie Boy getting better and better he will want to join in because he invariably wants to do what his big brother is doing. So from my rather sceptical beginnings, I'm a SwimFin convert, I just wish they had been around when I was a youngster as I am sure I would have had much better swimming confidence today.
DISCLAIMER: We were sent two SwimFins free of charge as part of our role in the Swim Fin family. All words, images and opinions are my own and may not be copied without my permission.