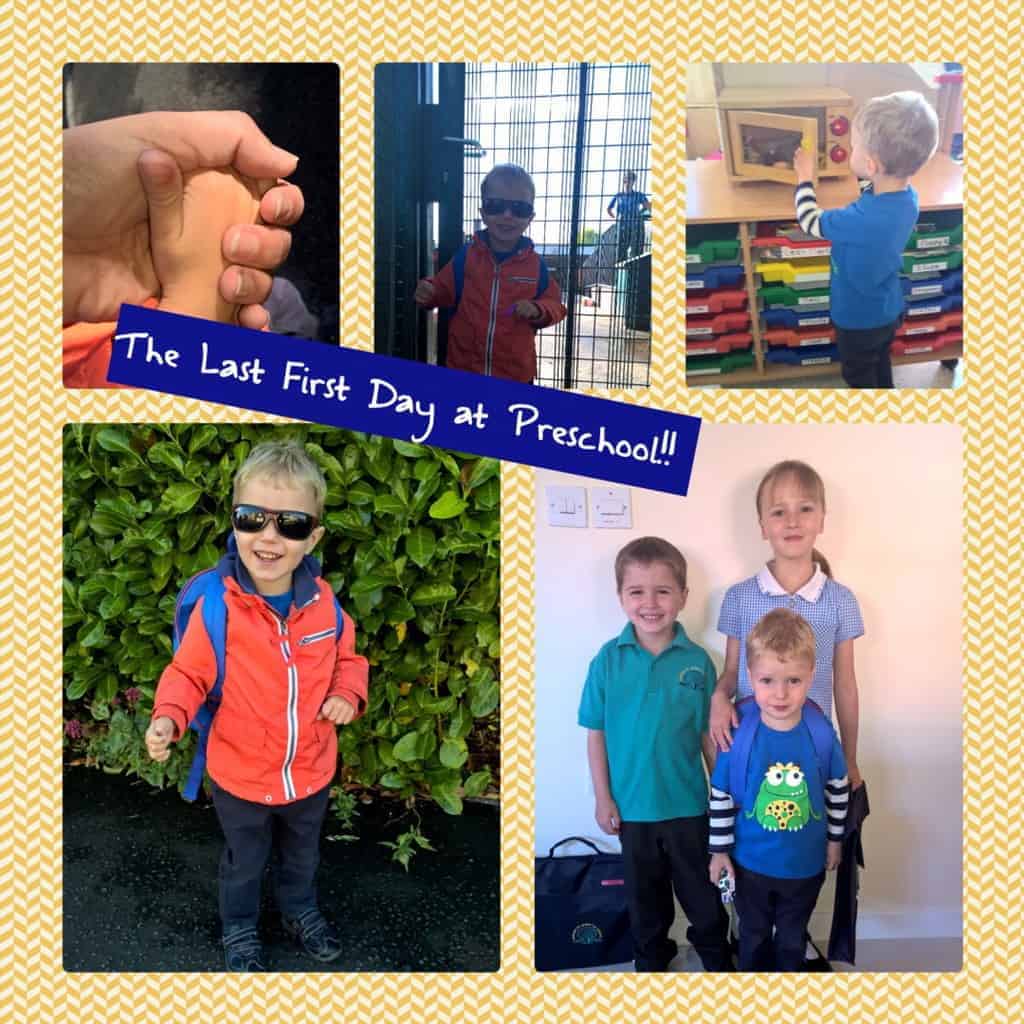 The 'Last' First Day at Preschool!
Today marked another milestone in the Mummy Matters household, this morning after dropping Little Bean and Beanie Boy off to school, Jelly Bean and I didn't return home as normal. Today was Jelly Bean's first day at preschool. Today was the 'last' first day at preschool since Jelly Bean is the baby of the family.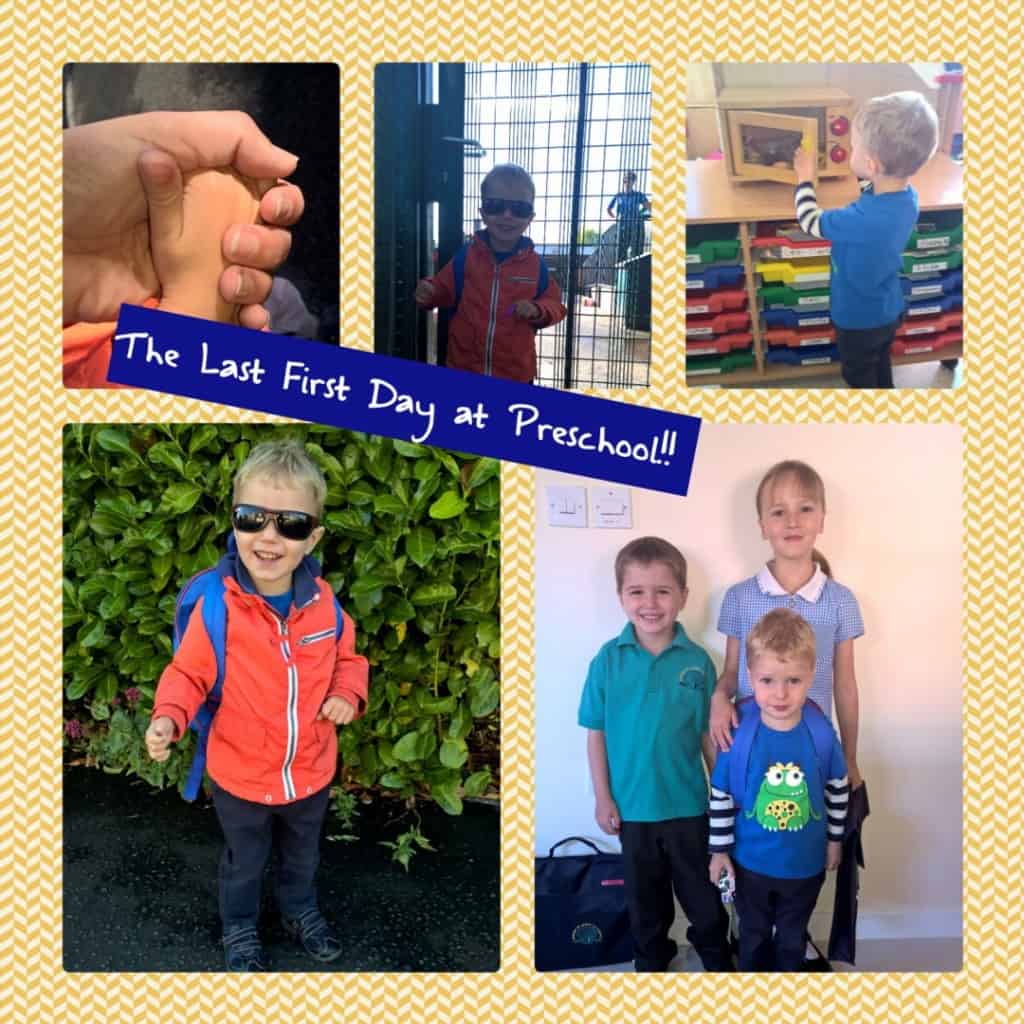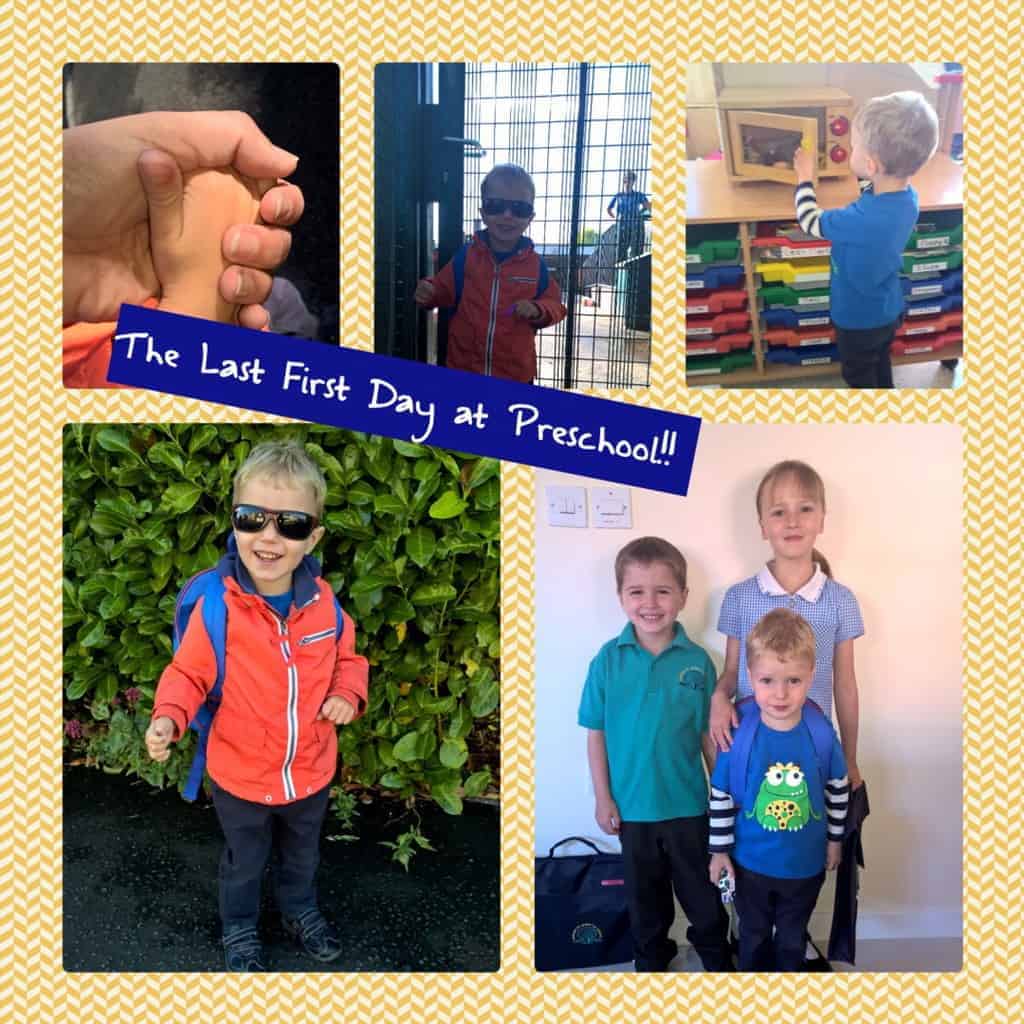 This particular preschool is in the next village to where we live so it isn't the preschool which Jelly Bean will stay at until he starts Primary School but it's the preschool that his older siblings attended and loved dearly so I wanted JB to have the same experience as they did. He even has the same Keyworker that they did, which makes the whole thing so much more special for me as a parent, for him and of course for the lovely Caroline.
Jelly Bean got ready for preschool excitedly this morning but I did sense that he didn't understand that I wouldn't be staying with him. I asked him what Mummy would be doing whilst he was at school; first off he told me I would be "shuffling papers" close but not quite, then he said "Mummy go work?" and I said "yes Mummy will come home and do some work then come back to collect you for lunch time". At this point a little frown wrinkled across his brow and he said "you not leave me".
When we arrived at preschool there were a few forms I needed to complete so I sat quietly in the corner to allow him time to settle into his new surroundings without me. When the time came for me to go, I asked the ladies whether they thought I should sneak out or say goodbye and they said that it is always better to say goodbye so that they understand, especially when you explain that you are coming back. I called JB over to me and before the words even left my mouth his face began to fall, he knew exactly what I was going to say and he wasn't happy about it. I told him that I would be back at lunch time and to have fun then handed him over to Caroline and kept on walking without looking back. It was hard because I could hear him shouting and screaming for me but from past experience with Beanie Boy, I know this is the best way. If they see you hesitating they either think they have something to worry about or they know that if you feel bad, they can play on it.
Coming home to an empty house was wierd, it felt big, it felt odd and it was soooooo quiet. I put the stereo on LOUD – I haven't been able to do that for a while and I settled down to some work. Before I knew it, the time had come to collect my baby.
Walking into preschool he excitedly ran and jumped into my arms with a big smile on his face. Caroline said that he hadn't shed a tear when I left but he was very angry. Once they had calmed him down he was the happy little man that I know and love. He played outside and had a snack, they had looked at some books and sang songs. He was just fine.
Walking back to the car he said to me "I was sad Mummy, you left me and I missed you" which of course made me feel great! We had a little chat about what he had been doing and then he told me he didn't want lunch, he just wanted to go to bed and sleep. Five minutes ago he awoke from his sleep crying hysterically. I went upstairs to comfort him and he said "I want to go with you, don't leave me". Bless his little heart. It's difficult when they enter new situations but I do know that in time he will love it, it's definitely the best thing for him and it's only two mornings a week.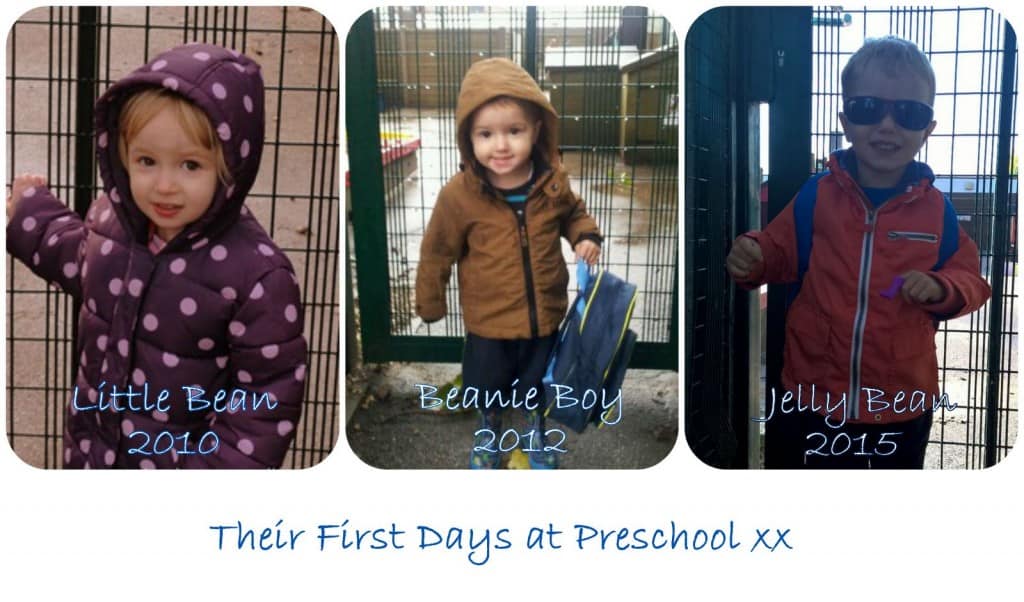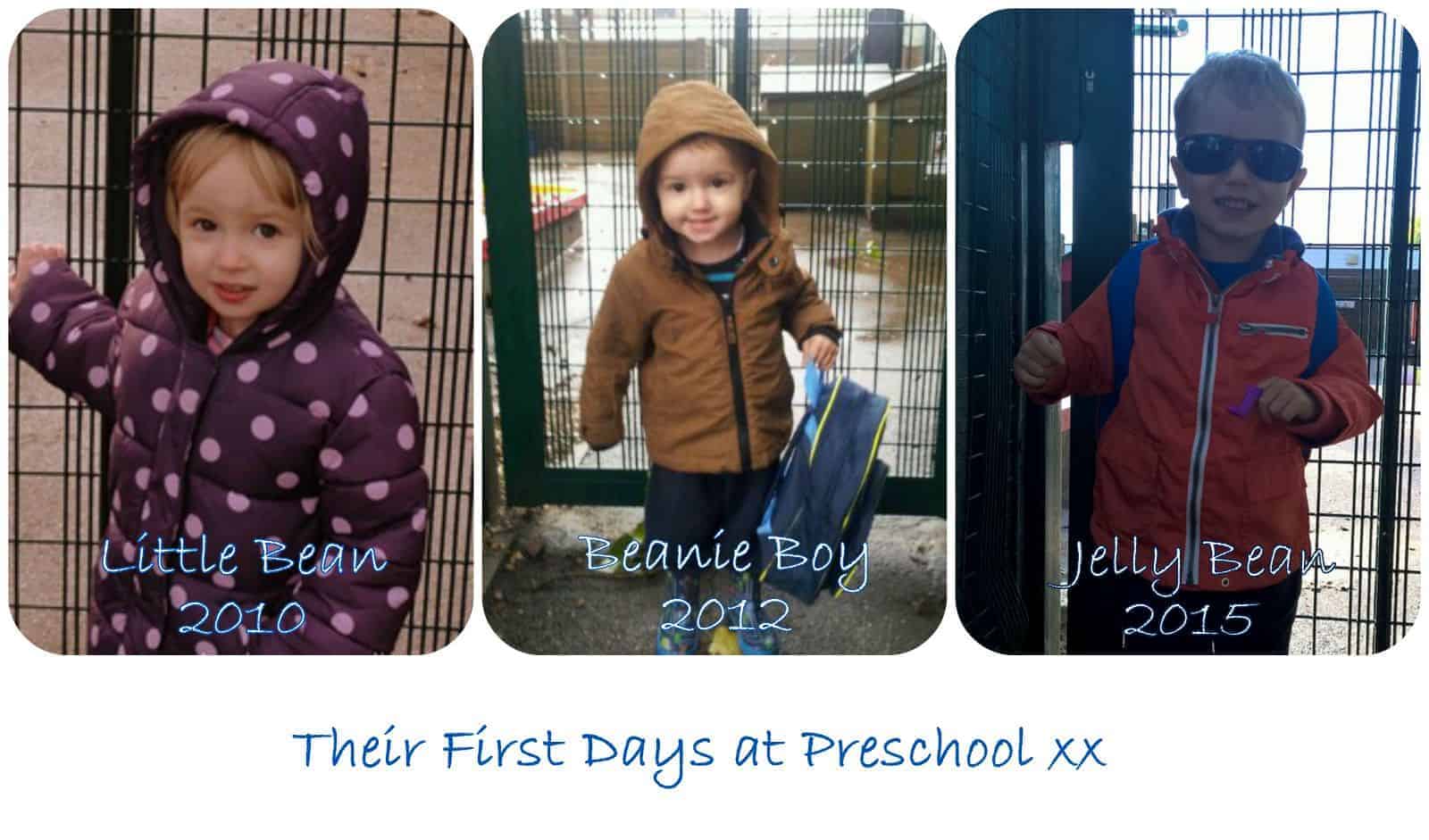 I couldn't help but reminise over my Beans' first days at preschool, you forget just how little they were. Little Bean and Beanie Boy still talking about their Sunflower days so I know that they were happy there and it was definitely the best start for them, as it will be for Jelly Bean. But I will miss him terribly xx