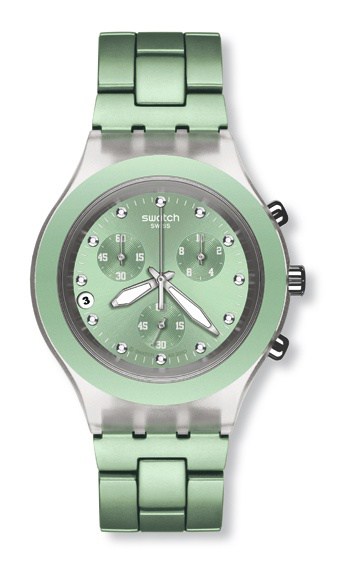 Swatch Diaphane Full Blooded Watch – how would you wear yours?
What's in a watch? Is it a piece of jewellery? A fashion statement? A method of telling the time? Of course, the answer is, it's all three! A watch doesn't have to be boring though does it? -James Hampton-Smith from www.spotthewatch.com has mentioned that a watch is something that never seems to be going out of style. A lot of people would want to have more than one watch so that there is something to complement each outfit.  John Lewis has an extensive range of watches, and I have been sent this Swatch Diaphane Full Blooded ladies watch in Mint? Pretty isn't it! I have been sent this watch to see if I can find different ways of wearing it.
Swatch Diaphane Full Blooded Watch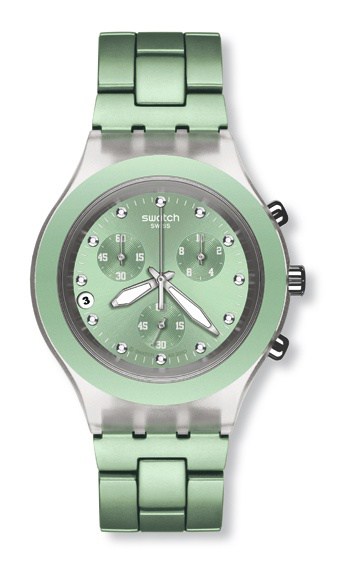 Would you be put off by the colour or would you see it as an opportunity to add a splash of colour to your outfit? Using colours can seem pretty scary but it doesn't have to be, look at the colour wheel below, colour is complimented by those either side of it and contrasts with those directly opposite. This little tool can really help to revolutionise your wardrobe!!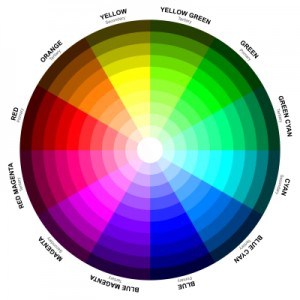 How to wear your Swatch Diaphane watch
With the colour wheel in mind, I have put together three outfit ideas to show you how you can incorporate the Swatch Diaphane Full Blooded Mint into your life.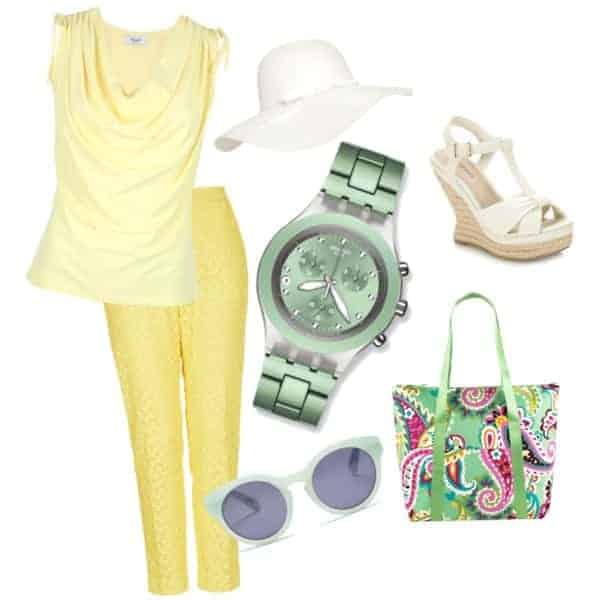 How about a lovely pair of light trousers for a picnic in the sunshine, team it with a cowl neck top, a hat to protect from the sunshine, sunglasses for that style element and finished off with a brightly patterned bag to bring it all together (and to carry all those essentials when out with the children).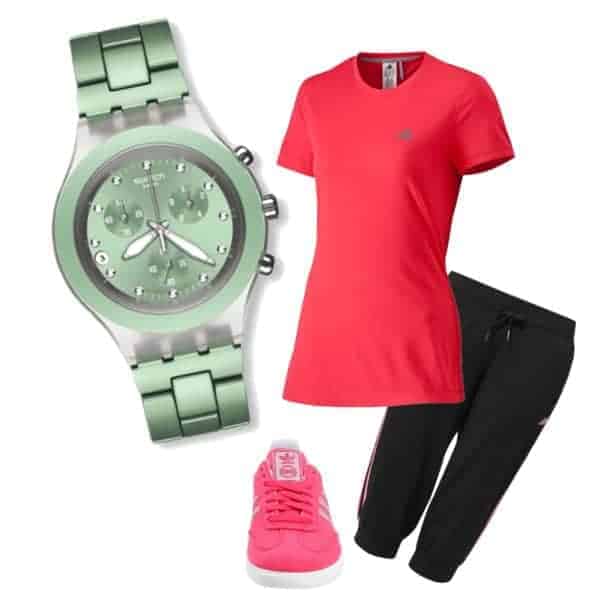 Most Mums dream of getting their figure back in shape after having children and it helps to look the part whilst doing it. A good way to feel motivated to exercise is to find the right gear. You'll need a good pair of trainers to support your ankles, a supportive pair of trousers (I like cropped) and a top which lets your skin breathe.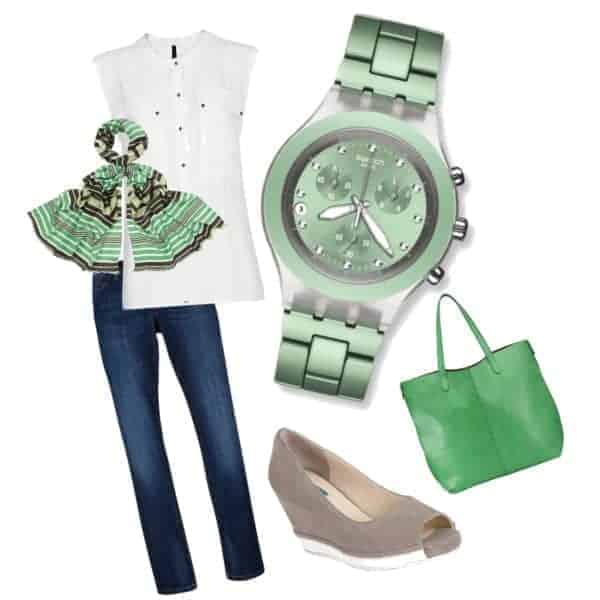 Finally, I have put together an outfit for a day at the shops, you can't beat a good pair of jeans and a white shirt teamed with a colourful scarf to pull it all together and add a bit of style, a neutral colour wedge shoe is great to add a bit of height and finally a large handbag to complete the look.
DISCLAIMER: I was sent the Swatch Watch free of charge for the purpose of this post. All work is my own and you may not copy it without my permission.