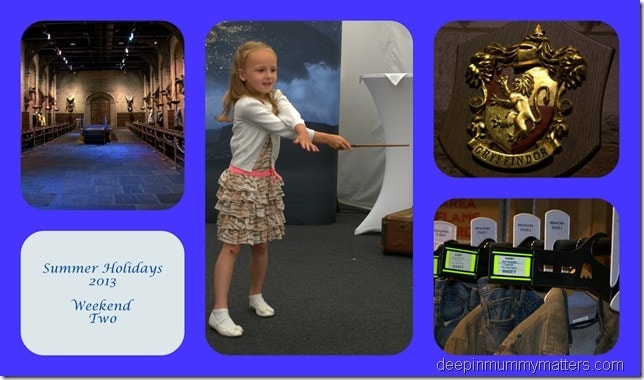 Summer Holidays – Weekend Two
This weekend was ALLLLLL about Harry Potter!! On Saturday we set off early to visit the Warner Bros Studio Tour in Watford to see the Making of Harry Potter. Curly was seriously excited as he has been a Harry Potter fan for years, he has read every book and watched every film. Little Bean and Beanie Boy are still new to Harry Potter because of their age but I'm slowly introducing them to it and so far they are loving it too.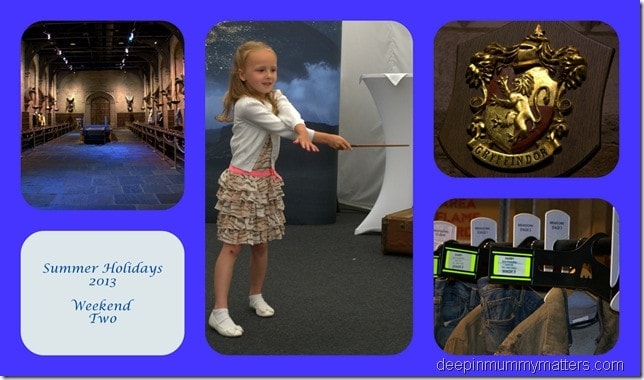 We spent a good few hours looking around the studios which are amazing, there is so much to see and do. Unfortunately the tiddlers were so sidetracked by the thought of flying on the broomsticks we completely missed out one whole section of The Big Room so now I have an excuse to go back again some other time!!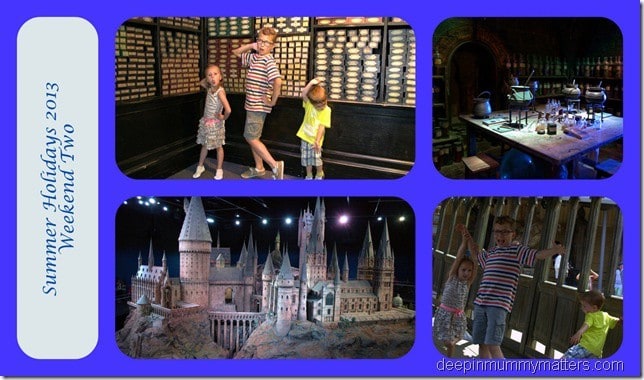 We arrived back home around 6.30pm so we called in at my Auntie and Uncles who had thrown a surprise BBQ for my Uncle to celebrate his retirement from the RAF. The children had lots of fun playing in the garden with their little cousin M and eating cakes with some VERY BLUE icing. It took a while to peel Little Bean down from the ceiling when we got home.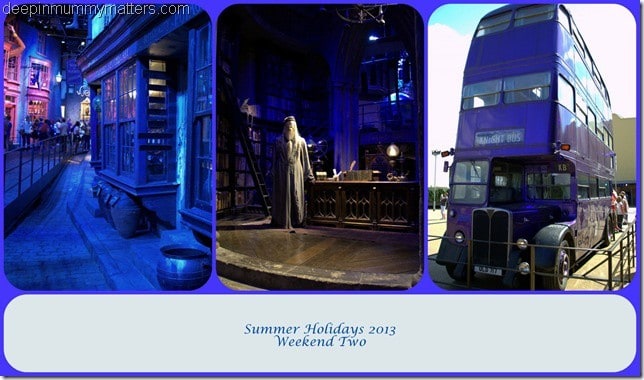 On Sunday we had planned to visit the Raft Race in town but we were all feeling a little jaded after our busy day with Harry Potter so we opted to just chill at home. The children played nicely together in the garden during the morning and in the afternoon we all sat down to a DVD, yes you've guessed it . . . Harry Potter!!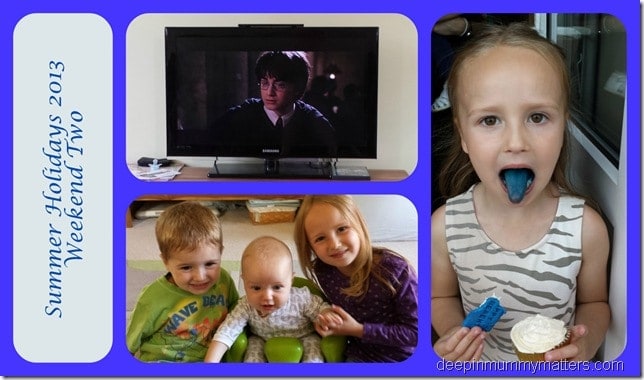 What did you do this weekend?