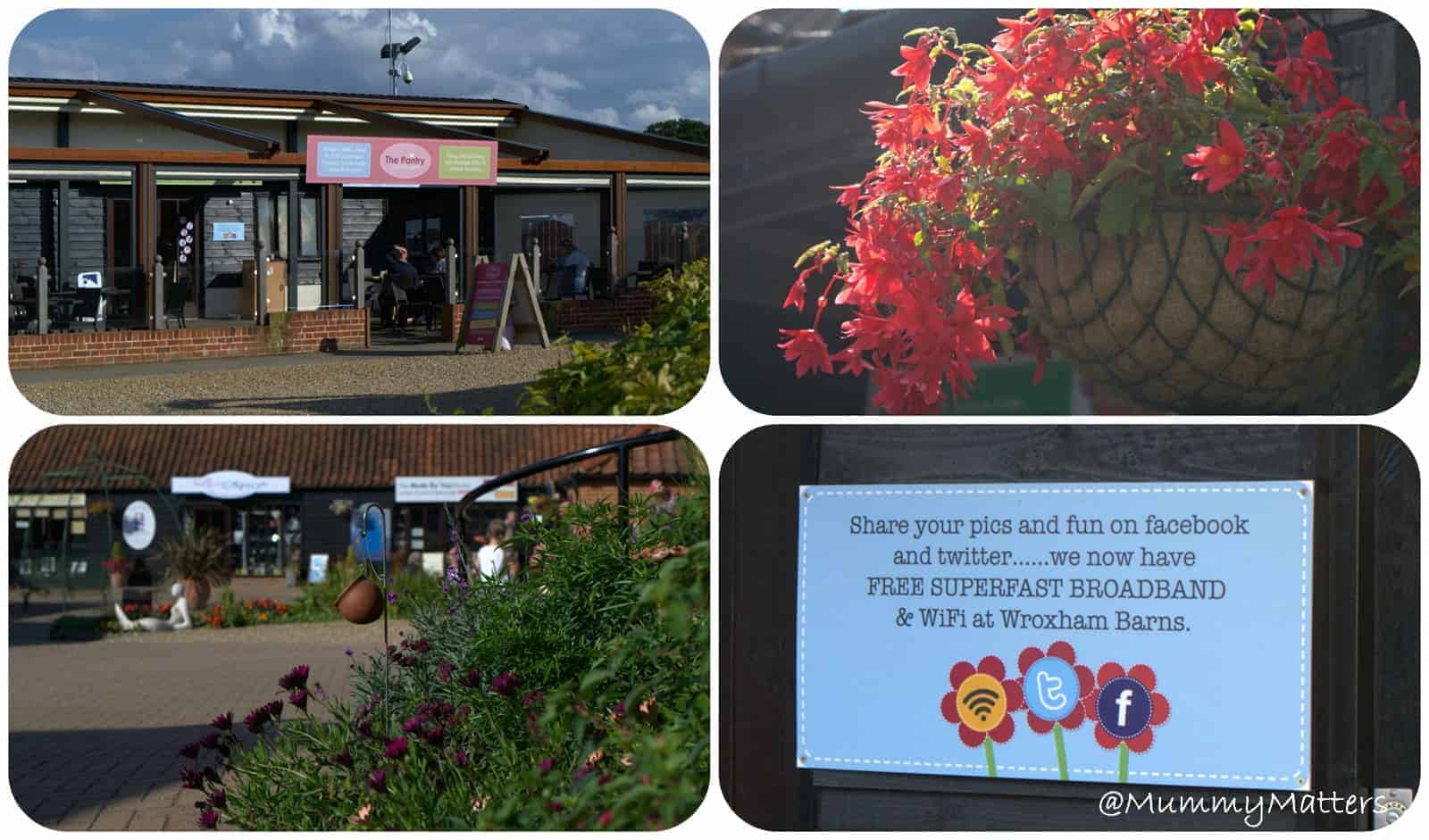 Summer Holidays 2014 – 22nd August – Wroxham Barns
If you have been reading my blog for a while you will know that I have been visiting Wroxham Barns since I was little and used to go on holiday with my Mum to North Walsham. We couldn't visit Norfolk without visiting Wroxham Barns again and so when I told the Beans that's where we were going they immediately asked "is that where we got to feed the cows" which meant it had definitely left an impression on them. I want them to have happy memories of our holidays and it certainly seemed that Wroxham Barns held happy memories.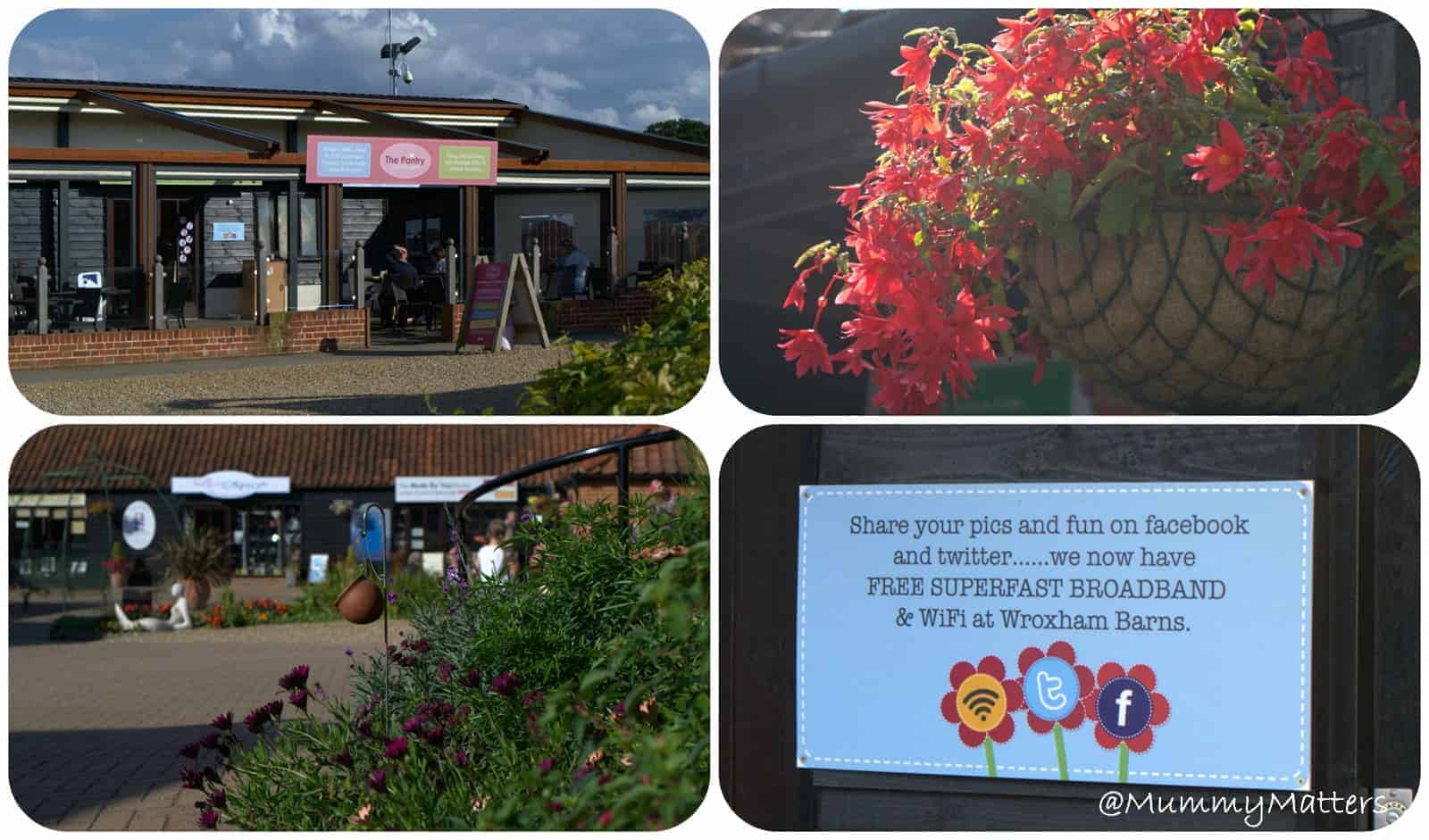 We arrived quite early (for us – we're always late) but already the car park was full so we found a space in the overflow parking. Thankfully there is plenty of car parking space at Wroxham and it's a good job too since it is such a popular place with tourists and locals alike. Each time I have visited Wroxham Barns I have noticed something new which is great because it means they are always trying to keep up with the times and the demands of their customers. On this visit the first thing I spotted was The Pantry where we went to for our lunch.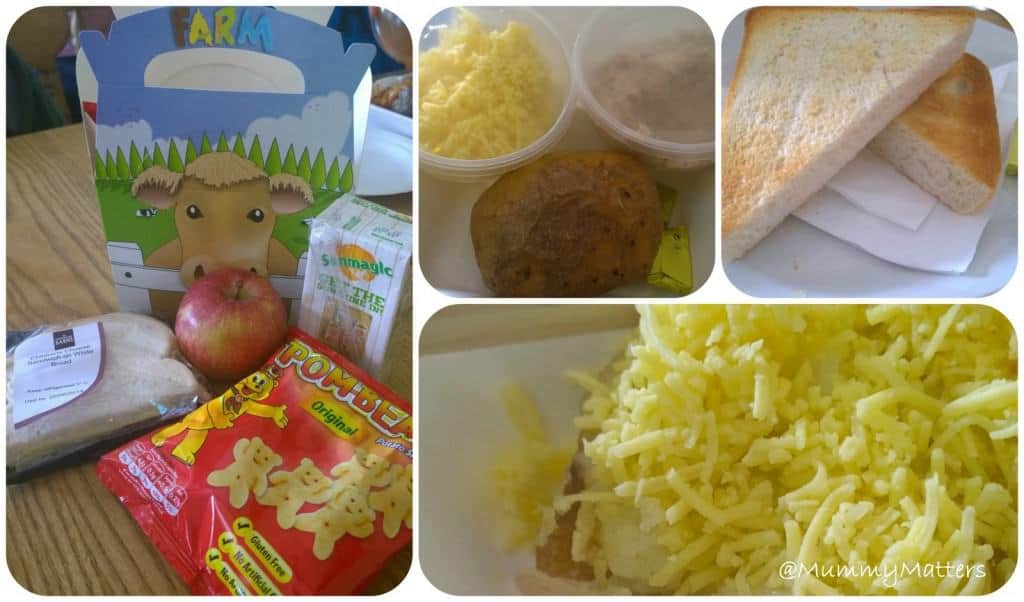 The Pantry was put in place to take the pressure off the main restaurant which struggled to keep up with demand. In The Pantry you still get the same high quality of food but faster which is perfect for families like ours who don't want to order our food then sit and wait for it to be prepared (children aren't great at the whole waiting thing). For children there are variations of healthy packed lunches ready to go straight from the fridge. Of course, Little Bean didn't like anything on the menu but they were very accomodating when she asked for toast – just look at that bread it was deeeelicious! Their sanwiches are freshly prepared on the premises and a selection of fillings for their scrumptious jacket potatoes. I opted for cheese, Hubby went for Tuna/Sweetcorn AND cheese and Curly had baked beans. They were all delicious and ready in minutes which meant we didn't need to suffer the wrath of the Beans whining. They also had a lovely selection of cakes and pastries but Hubby and I are trying to be good. Our treat was an Amaretto Latte which was to die for! The Pantry saw a constant stream of customers and had ample seating both indoors and out. Outside had a canopy which could be rolled back in warm weather. The highchairs were clean and there seemed to be a good supply of them.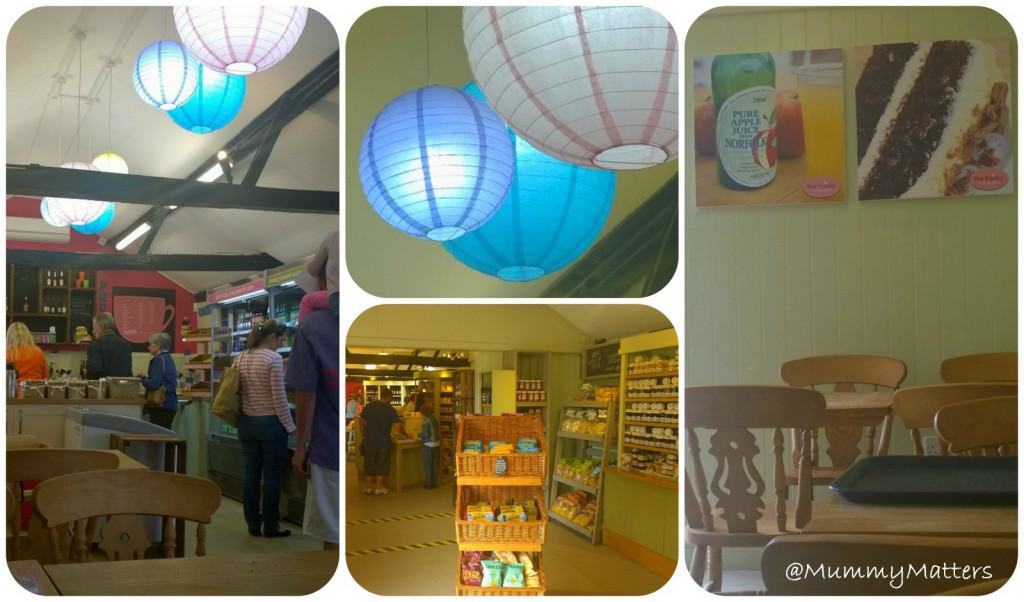 After lunch we went straight over to watch the Foolhardy Circus. The Circus isn't a permanent fixture at Wroxham Barns so I think if you were to go now it would probably have gone but it was fun to watch nevertheless. It was a rather strange circus mainly down to the young jugglers who didn't speak. They were funny and extremely talented but the silence was a little creepy at times. I personally found the whole act to be quite funny and laughed out loud on a number of occasions as did the children but the audience were quite hard work and didn't give them much back, sometimes you just need to throw yourself into it and go with the flow. Little Bean surprised me by sitting on the front row with Curly, something she would never do with me and said she thought it was brilliant but she didn't like it when the man pretended to sneeze on her and was going to wipe her face with his scarf, she gave him a mighty fine shove out of the way.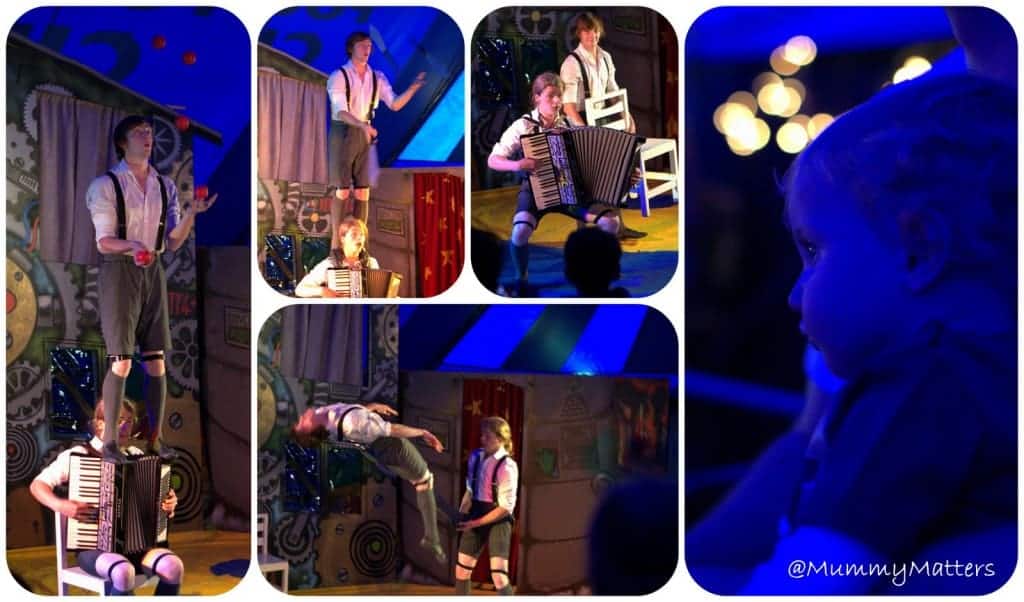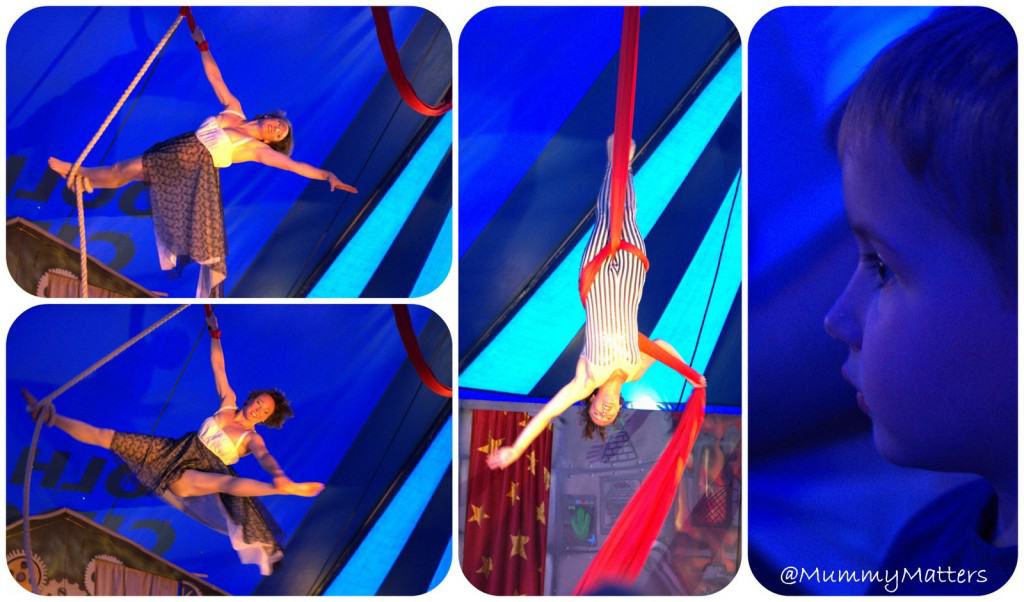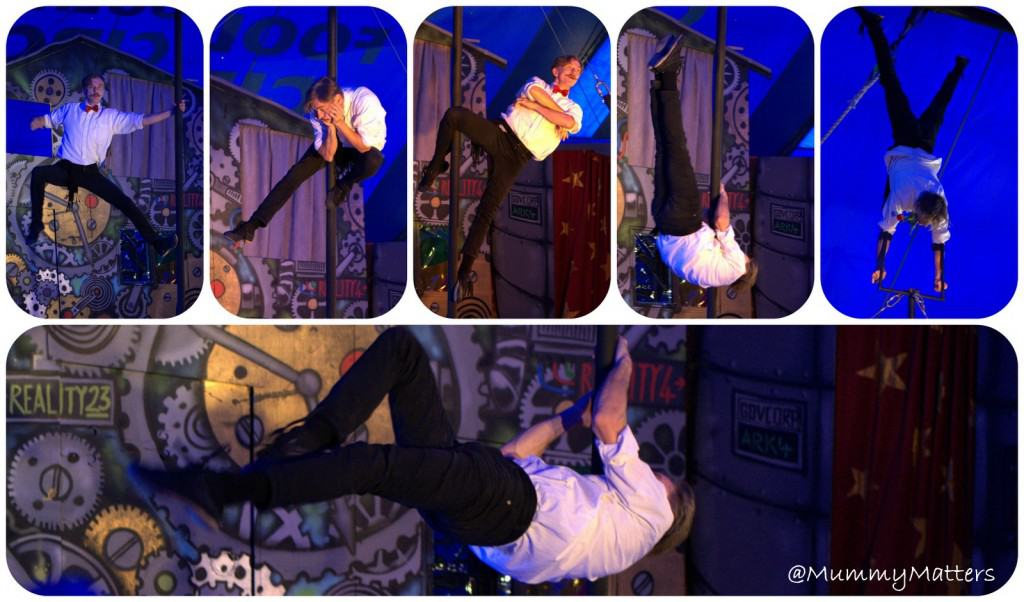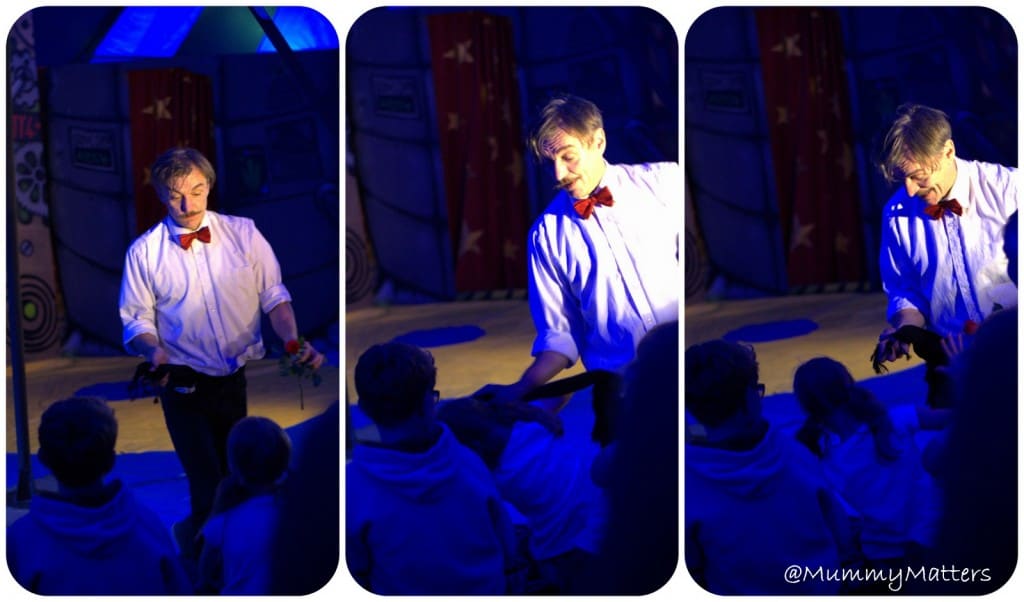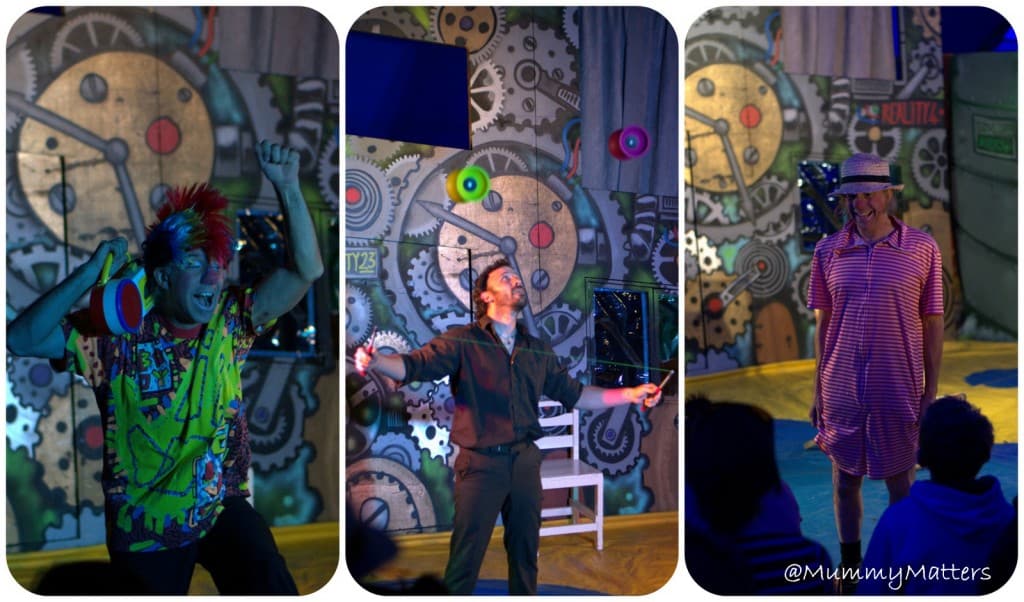 Unfortunately the circus over-ran by 15 minutes from what we had been told and so we missed the calf-feeding this time, something the Beans were really looking forward to BUT they did get to feed everything else so all was not lost. Poor Beanie Boy ventured a little too close to one goat with his paper bag of food and the goat grabbed the whole lot – he even ate the paper bag. After that Beanie Boy was much more cautious.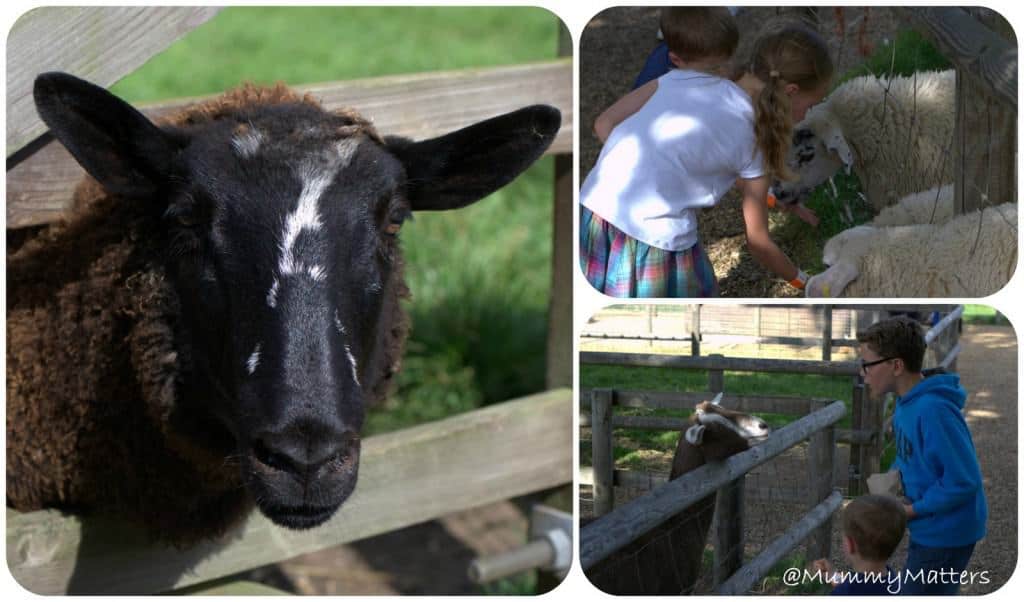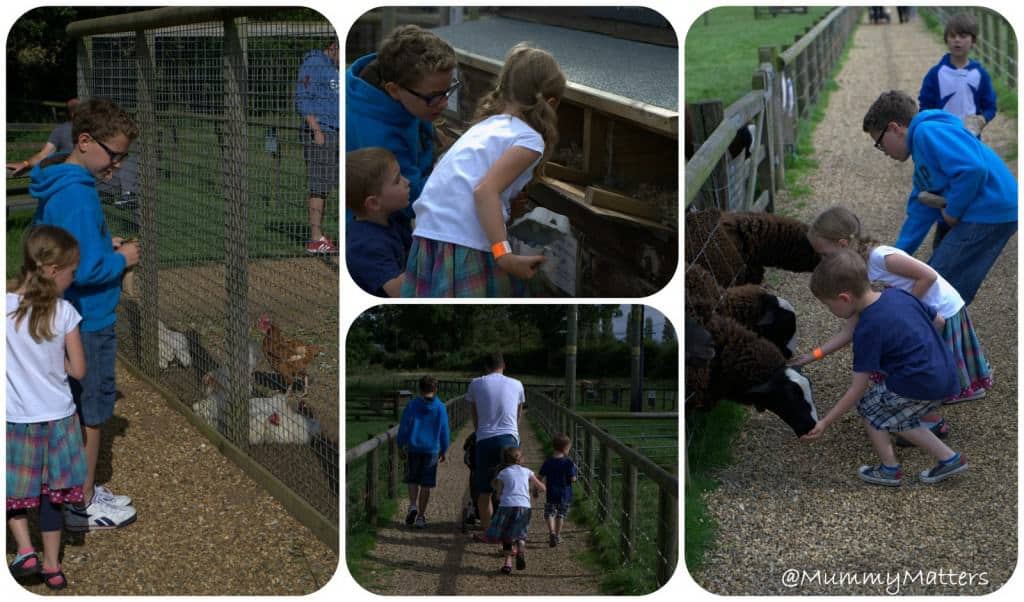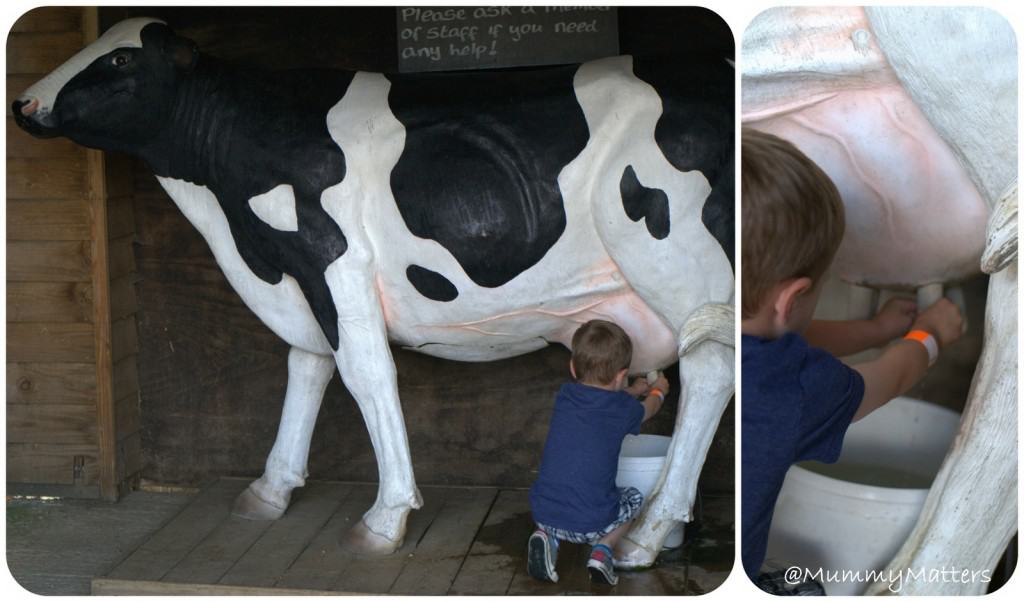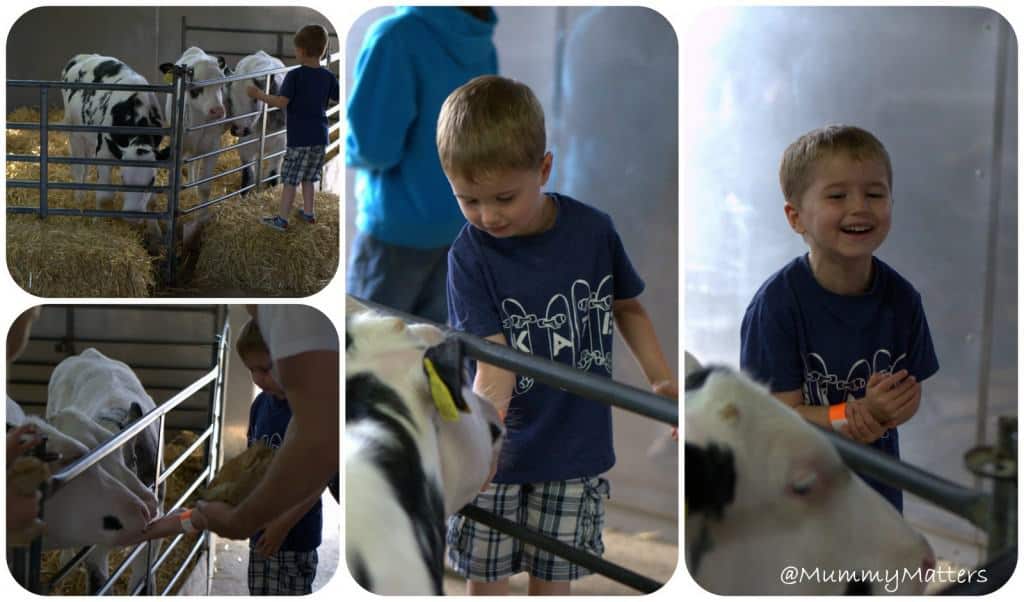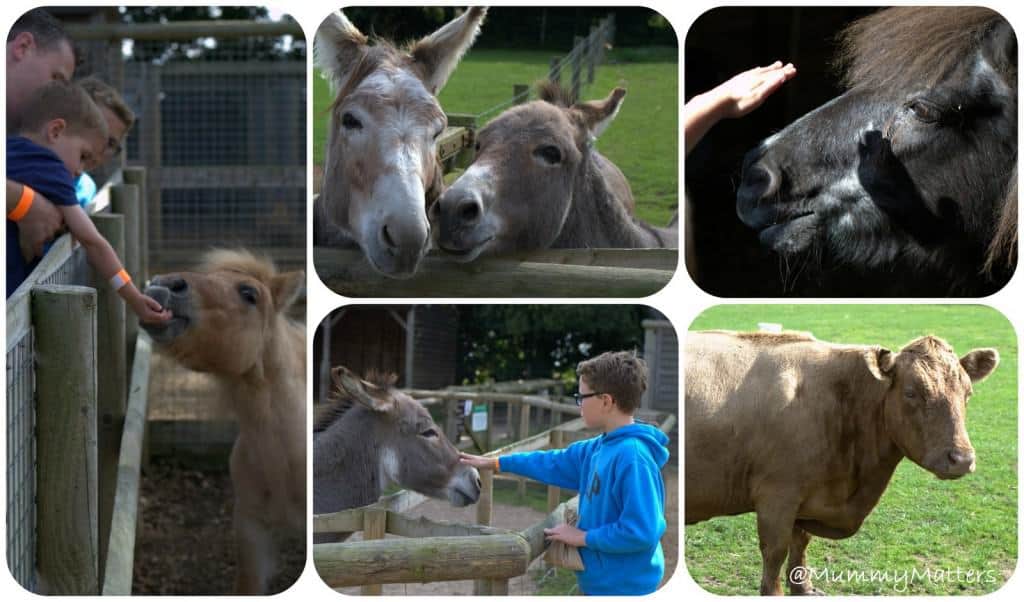 This pig was perhaps the funniest pig I have ever seen in my life, I swear it was just missing the lipstick and I would have believed that Miss Piggy was indeed real! And if I had watched these baby piglets feeding from their Mum I would perhaps never have attempted breastfeeding in my life, they were literally headbutting poor old Mum in an attempt to latch on. Breastfeeding one baby was painful enough at times but to feel all of those in one go . . .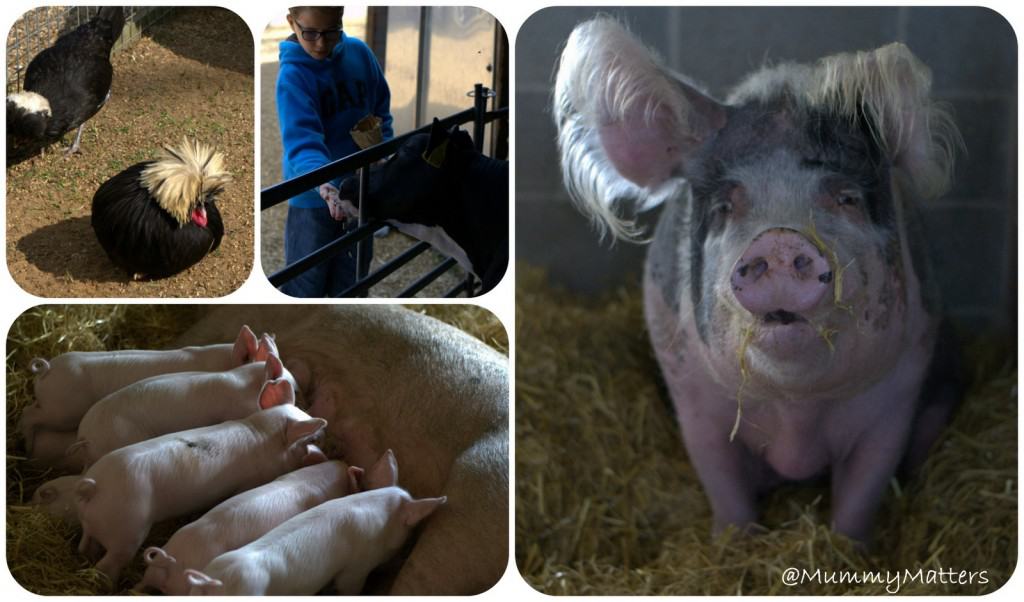 Also on the farm is an Activity Barn where you can try your hand at various crafts but the children were too excited by the animals to visit so maybe we will do that next time.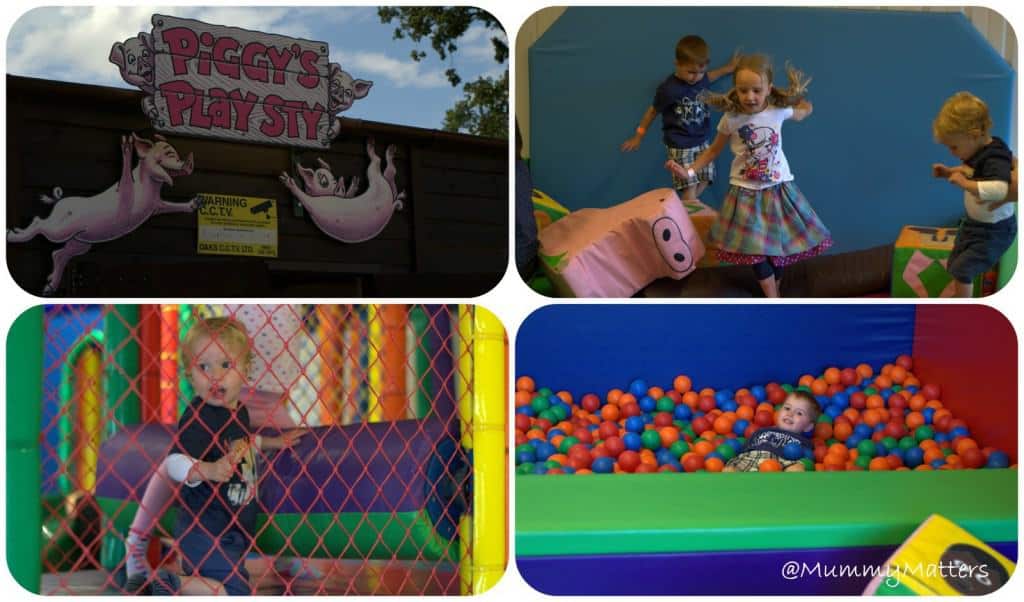 After the farm the Beans had remembered our promise to have a play in Piggy's Play Sty so Hubby and I got to sit down and watch for a little while as they let off some steam. Even Jelly Bean got stuck in and was diving around like he had been doing it for years.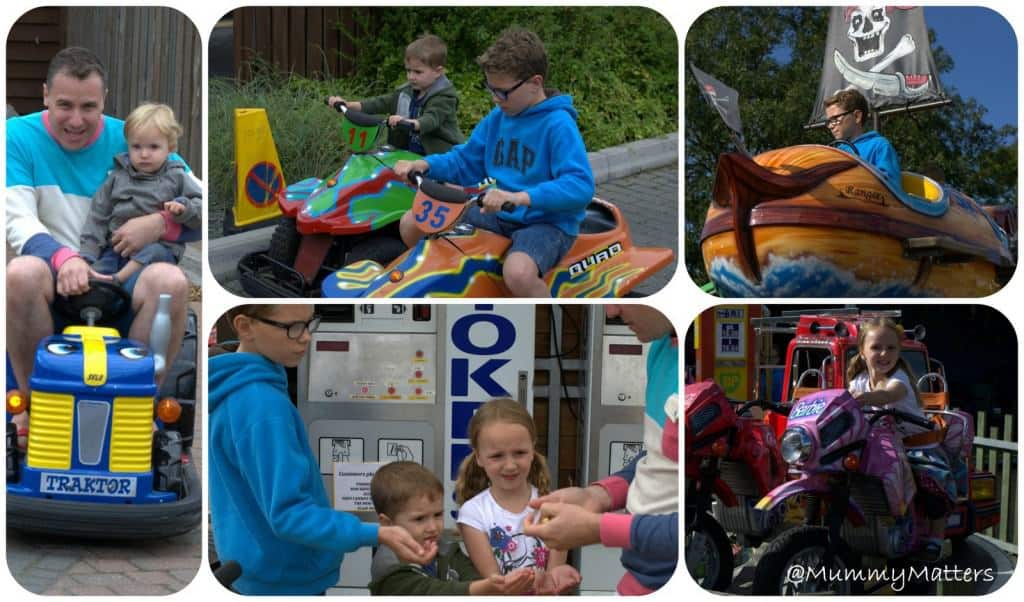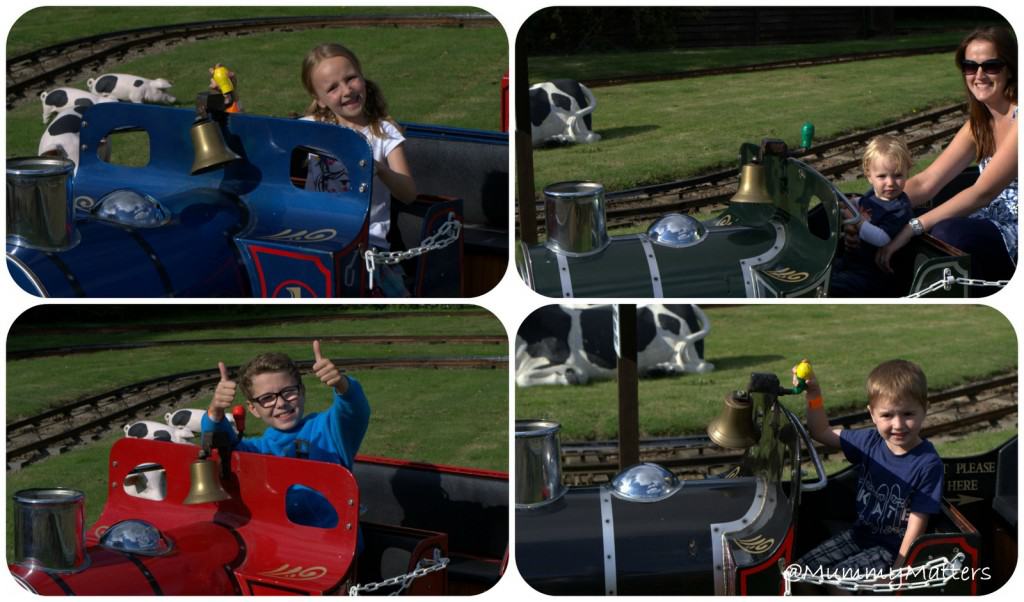 Our final stop of the day was the fairground where we enjoyed all the fun of the fair. You can buy 14 tokens for £10 and each ride costs 1 token which we think is very reasonable compared to other fairs we have visited. It total I think we probably spent around 6 hours at Wroxham Barns. We could have spent longer if we had wanted to visit all of the shops properly but shopping with children can never really be classed as fun now can it?!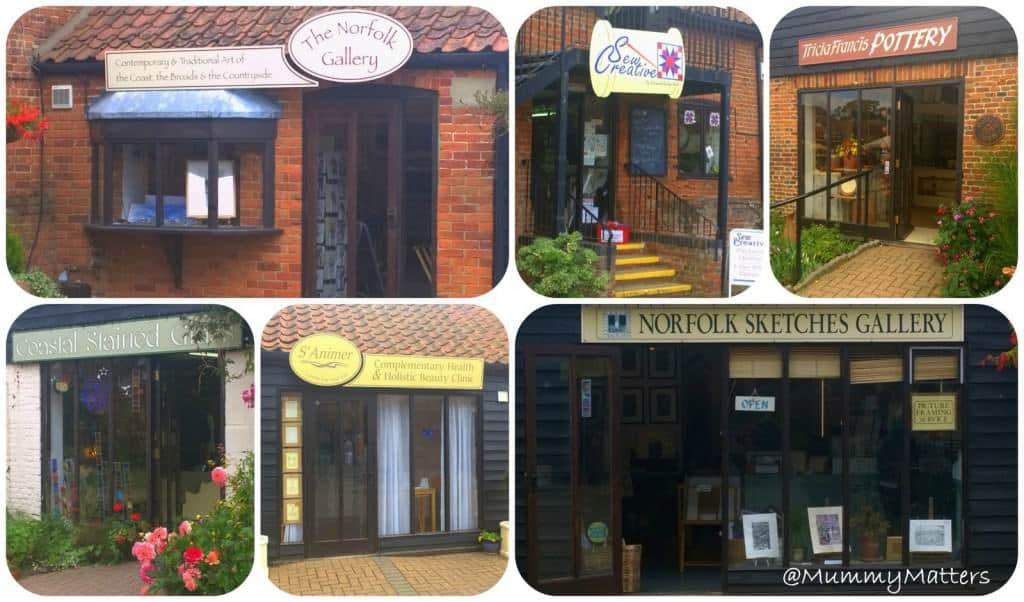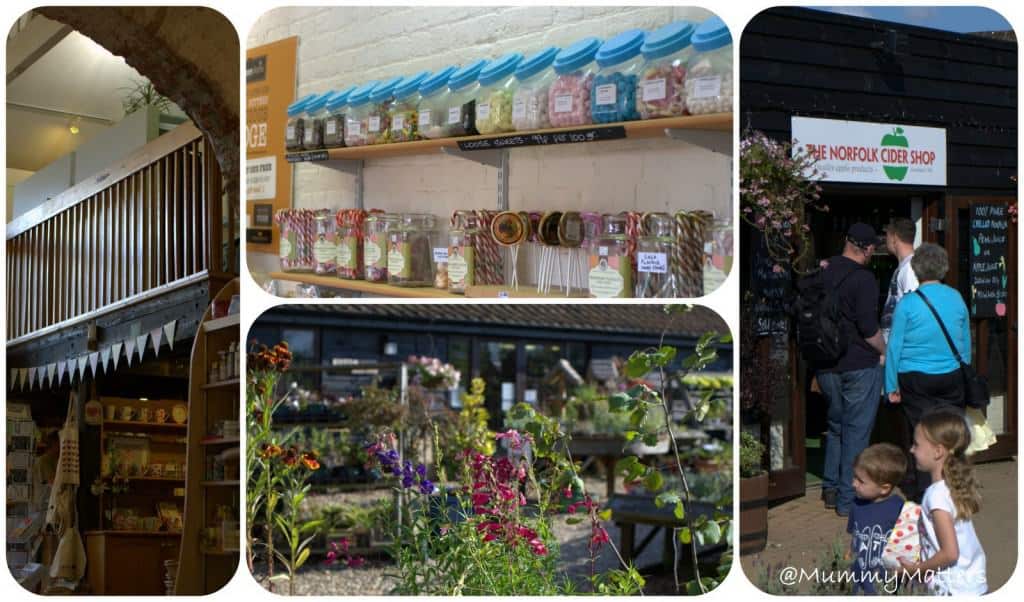 As well as the above activities which we enjoyed there is also a miniature golf course and an outdoor play area but we ran out of time before we got to those.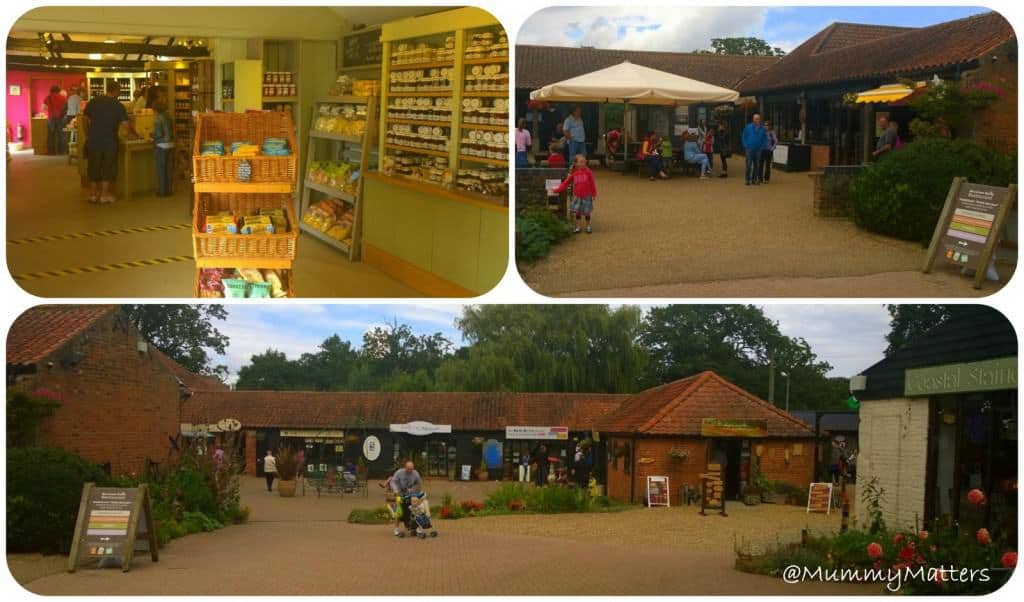 DISCLAIMER: We were given free entrance to the Farm and Circus as well as a lunch voucher for The Pantry in exchange for an honest review. All words, images and opinions are my own and may not be copied without my opinion.