Trunki Paddlepak and Ella's Kitchen snacks
Anyone watching us pack our car last weekend for our family camping holiday would have spotted that we are big Trunki fans. It all started back in 2009 when Little Bean got her Trixie Trunki. From there our collection grew with the additions of Trunkis for the boys, then the Paddlepaks came along followed by the Trunki Toybox and we also have the Trunki Boostapak car seat for Little Bean in Hubby's car. Needless to say, we are HUGE Trunki fans quite simply because their products are BRILLIANT, they are brightly coloured which appeals to the Beans and they do exactly what they claim to do and they never let you down.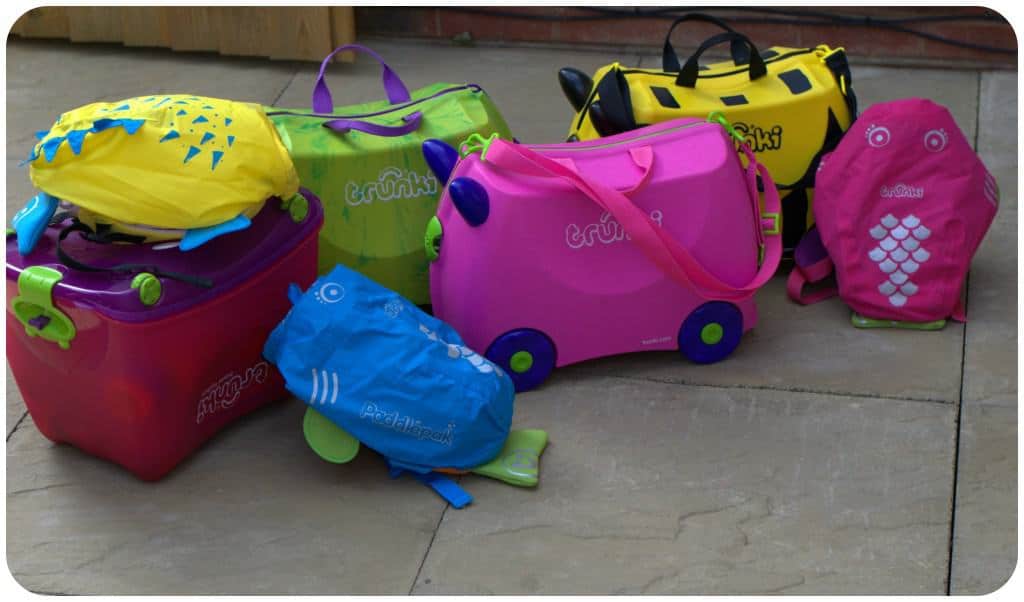 Recently Jelly Bean was sent the Paddlepak Blow Fish Spike and it was an instant hit for him. He very happily modelled it for me to take photographs and will often fetch it from his bedroom and ask me to put it on for him to carry out the treasures he has stowed inside (usually food!). The Paddlepak is a water resistant backpack made from lightweight durable fabric with light reflective graphics to keep your little one 'safe and seen' in the dark. The Paddlepak has been designed to stop wet stuff from getting in or indeed leaking out.
The adjustable straps are well padded for comfort and mean that the Paddlepak can be made small enough to fit comfortably onto Jelly Bean's back without falling off and can be extended so that Little Bean can wear it too with lots of room for growth. The small zippered pocket at the bottom is just big enough to hold money, a small comb or any other little treasures they may want to keep safe.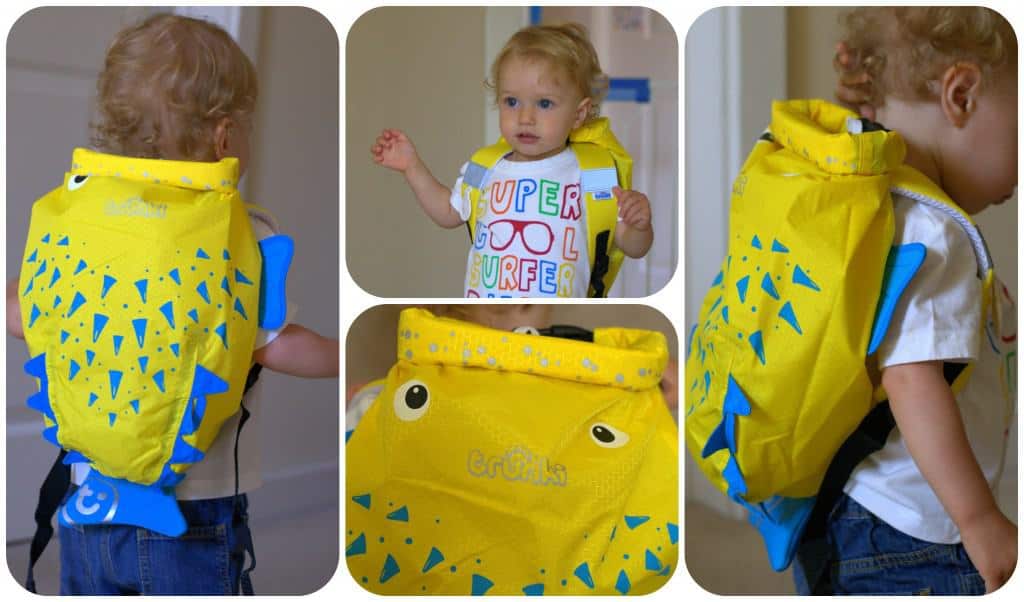 PaddlePak Features
Spacious 7.5 litre capacity

Break-away safety buckle

Reflective trim/high visibility reflective straps

Dry zip pocket

'Trunki Grip' for sunglasses or goggles

High quality water-resistant fabric

Adjustable shoulder straps

Hanging loop

Roll top closure

Padded mesh back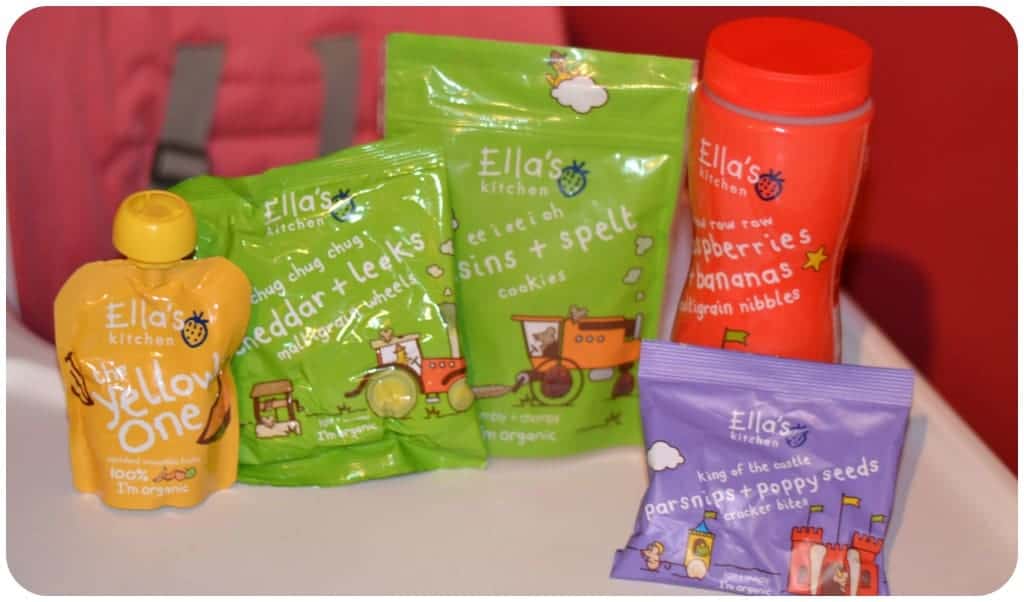 Along with the Paddlepak, Jelly Bean also received a bundle of lovely snacks from Ella's Kitchen which is always a winner in our house. I hadn't spotted some of these in the shops so it was nice to find something new which Jelly Bean loves. It's also nice to have a child who LIKES trying new foods.
So in order of preference to the Beans we received;
row row row raspberries and bananas wholegrain nibbles – Jelly Bean couldn't get enough of these. They are perfect to tip into a pot for a snack on the go.
the yellow one – fruit purees have always been a winner with the Beans and The Yellow One is far from new to us, it's a regular in my shopping basket. I like them to eat these because I know they are getting one of their five a day.
ee i ee i oh raisins and spelt cookies – these are another changing bag favourite to keep them happy when we are out and about. The resealable pack means I don't end up with a bag full of crumbs and they are just the right size for a snack which won't spoil their next meal.
king of the castle parsnips and poppy seeds cracker bites – these have received a mixed response. Little Bean wouldn't even entertain them but that never surprises me. Beanie Boy liked them but only ate one and said that was enough. Jelly Bean is still making up his mind, he will eat them but sometimes they come back out and sometimes he swallows them.
chug chug chug cheddar and leeks wholegrain wheels – sadly these haven't been well received by any of the Beans and personally I wasn't overkeen either (I'm not always a fan of cheesy flavours) but Hubby really liked them.
DISCLAIMER: We were sent the above Trunki PaddlePak and Ella's Kitchen products free of charge for the purpose of this post. All words, images and opinions are my own and may not be copied without my permission.