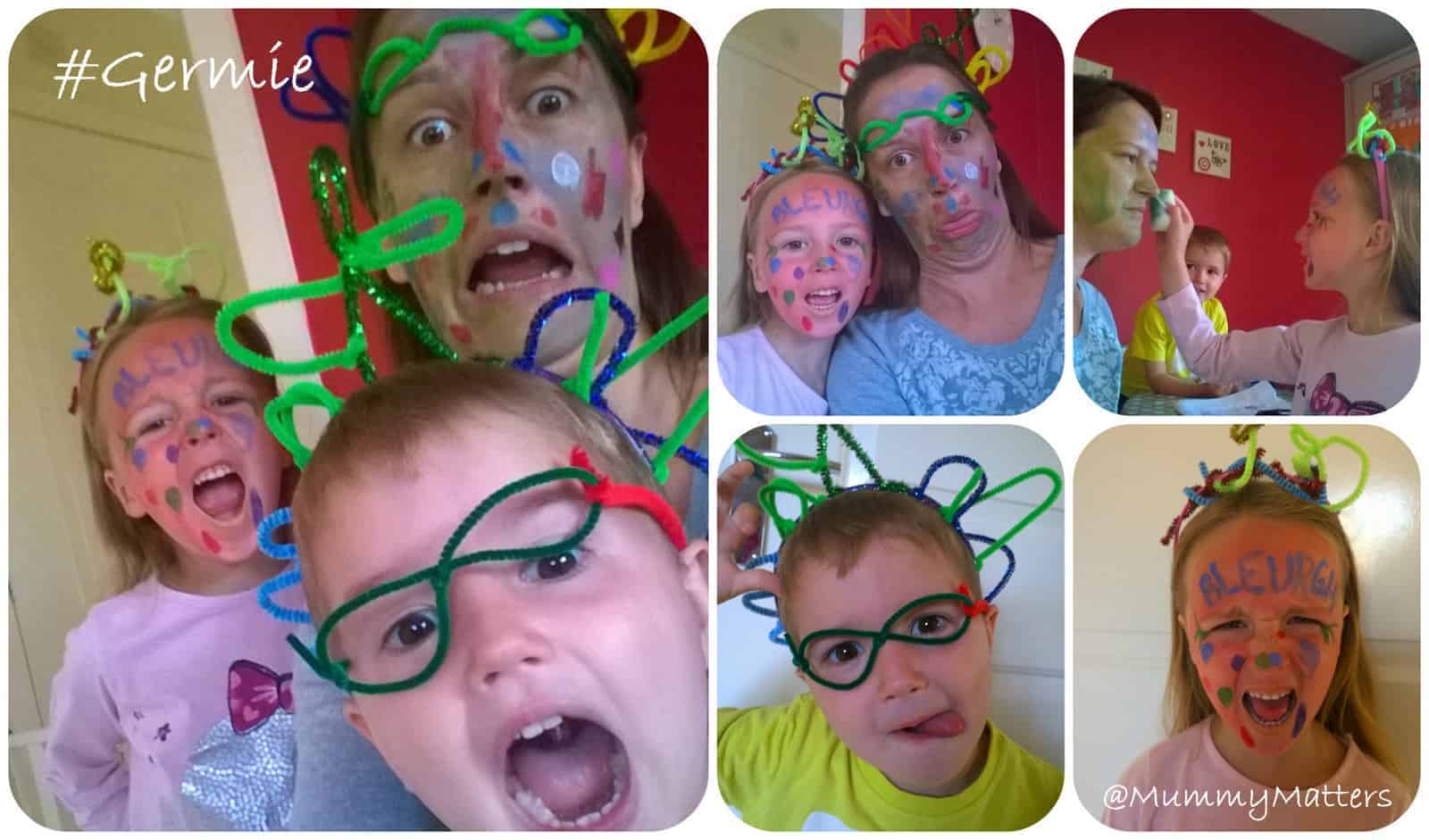 Keep them healthy as they had back to school!
We are currently trying to squeeze every last minute that we can out of the Summer holidays before the Beans head Back to School. It's such a strange feeling when they break up for the Summer you feel like you have so much time stretching out before you and now looking back I'm wondering where all that time went?
Well for us, the first 3-4 weeks were mainly about Chickenpox. It started with Beanie Boy on our first camping trip of the summer, then Little Bean and finally Jelly Bean. I can say with great confidence, Chickenpox officially sucks!!! Little Bean and Jelly Bean had it particularly bad with spots in all the worst places possible, they both struggled to sleep and have picked all their spots so they have lots of scars which I am hoping will fade with time.
It wasn't all miserable though, sometimes you have to make the best of a bad situation so opened up the Snazaroo Facepaints that Nanny gave Little Bean for Christmas and we set loose on each other (apart of Beanie Boy who doesn't like facepaint) to create these funny Germ Selfies, or #Germies as we like to call them. What do you think? Fancy creating some of your own?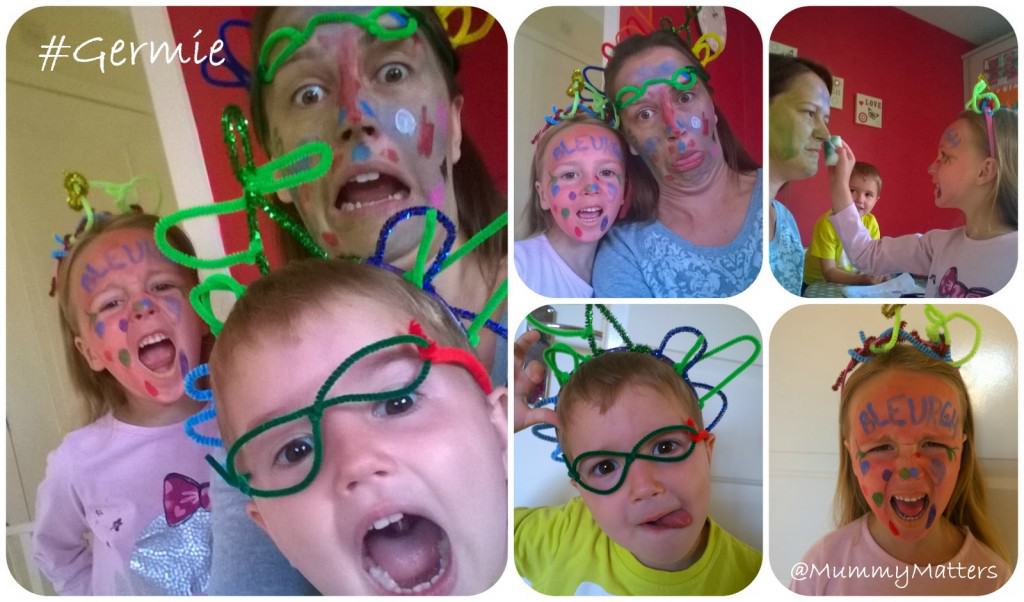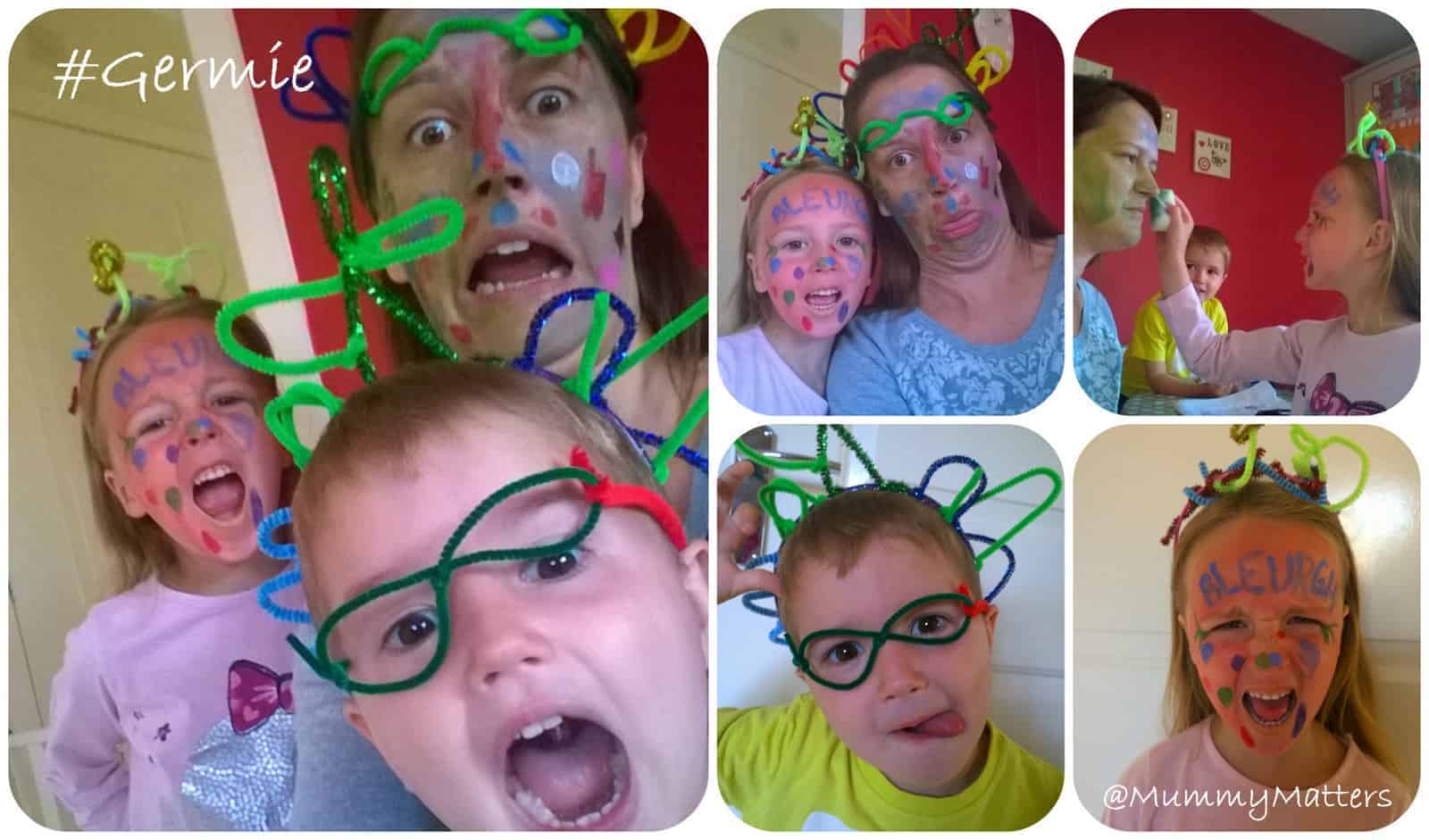 So now that I'm preparing to send them back to school I want to make sure they are in tip top condition and ready for the school year ahead of them.
My top tips are;
Vitamins – having fussy eaters means I worry about whether or not my children are getting sufficient vitamins and minerals so we buy quality vitamins specifically for their age to keep them in tip-top health.
Head Lice – after escaping the dreaded headlice for the first year of Primary School the start of Year 1 was a nightmare with headlice doing the rounds in our house for about three weeks. After treating the hair with Head Lice treatment we then found that smothering the hair in conditioner and then combing through with a lice comb made it much easier to pull out all the lice and eggs without a fight. Now she keeps her hair tied up all the time for school.
Eye Checks – I book all of my children in for eyesight tests during the last week of the summer holidays, that way it's easy to remember when they are next due.
As we all know school is the perfect place for learning, but with technology playing an increasing role in interactive lessons, children may need a helping hand to stay well in the digit-ill classroom. Interactive whiteboards and iPad sharing, as well as the never ending popularity of the 'selfie', are all making it easier for germs and head lice to spread, which is why Boots UK want to help parents keep their kids on top form and ensure they make the most of the new term ahead with these #BootsBacktoSchool tips from Boots UK Top Experts.
What do you think, have we missed anything? How do you keep your children happy and healthy as they head back to school?