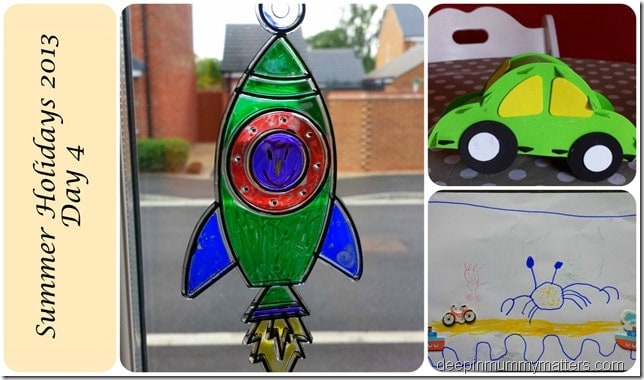 Summer Holidays 2013 – Day 4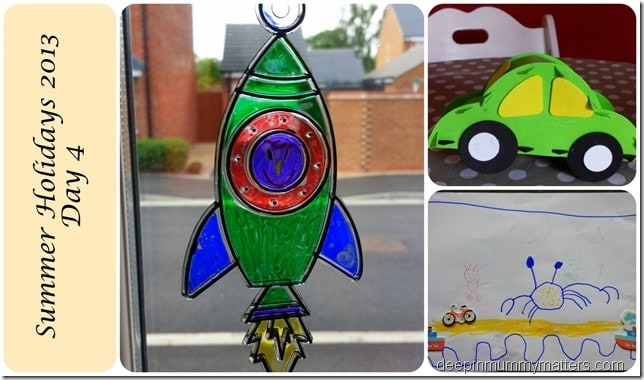 Little Bean went to Playscheme and today's theme was transport. She insisted that the car was for Beanie Boy to keep in his bedroom, the picture was for Hubby to take to work and the Rocket "I haven't decided who can have that one yet!".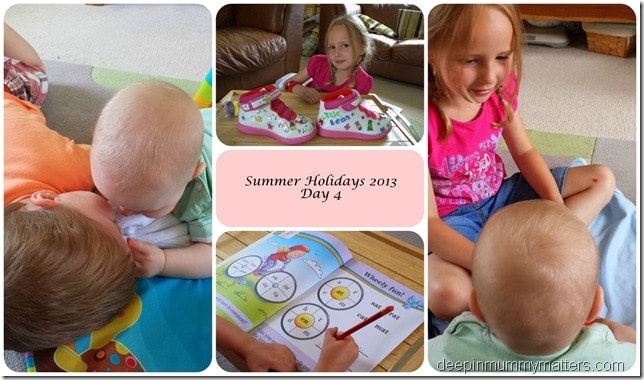 Back at home the tiddlers had lots of fun with Jelly Bean, it's so special to see the way they all interact with each other, I could just sit and take photographs of them all day – oh no, wait a minute – I do!!!
Whilst the boys were having their afternoon naps Little Bean spent a little bit of time doing 'word' game and as a reward for working hard, we then had crafting fun with the Skribbies trainers that we were sent – more about them soon . . .