Summer denim trends
As we welcome a new season, we also welcome new trends. But for some of us, we shy away from summer denim must-haves in fear that it means tiny denim hot pants and white jeans. Thankfully, that's not the case. In fact, summer denim can be sophisticated and stylish for all shapes and sizes – and Trilogy is here to prove it with their favourite summer denim must-haves, to keep things fresh, stylish and contemporary.
Stylish straight cut denim
Skinny is out and the straight cut is in. Summer looks forward to new shapes, higher rises and looser legs across the board. Embrace the opportunity to try something new with denim. Fashion is now championing a straight silhouette and a more relaxed fit – and this is fantastic news as we move into summer where skinny legging-like fits can often feel clingy, restrictive and uncomfortable. Finally, comfort is at the forefront of fashion.
Generally, women's straight cut jeans are cut straight from the knees down so provide a similar look to ankle-hugging skinny jeans on top, but are more forgiving — especially if you have curvy hips, fuller thighs, or thick calves. It is best to take your usual size as you want the keep the silhouette slim (but not tight) through the hips and thighs and avoid the baggy, loose look you'd get from a boyfriend jean.
Straight legged jeans can come in full length or cropped – both can be paired perfectly with heels and flats alike. Embroidered blouses or classic shirts are a great choice for a luxe yet laidback feel.
Sophisticated white denim
White denim has been a summer staple for several years now, and can be extremely sophisticated when you pick the right pair of jeans and match them with the perfect shirt and accessories. 2017 has seen more alternatives offered than ever before in this category from skinny to cropped flares.
Keep your comfort in mind and opt for a stretch fabric that won't irritate you in the hotter temperatures, so that your white jeans can be an everyday essential. Alternatively, for weekends why not style with a chambray or colourful striped shirt tucked in for an effortless vibe. Dress up with boho, beaded blouses or off-the-shoulder tops for a chic, statement outfit.
Modern vintage denim
Vintage has been shining through the latest trends and denim is no exception – in fact, vintage denim is key for this next look. Many brands have brought out 'vintage' collections to cater to demand, blending original fabrics with added comfort stretch for a modern feel and softer, lighter handle for summer. This trend for heritage-feel jeans isn't going anywhere so invest now if you haven't already.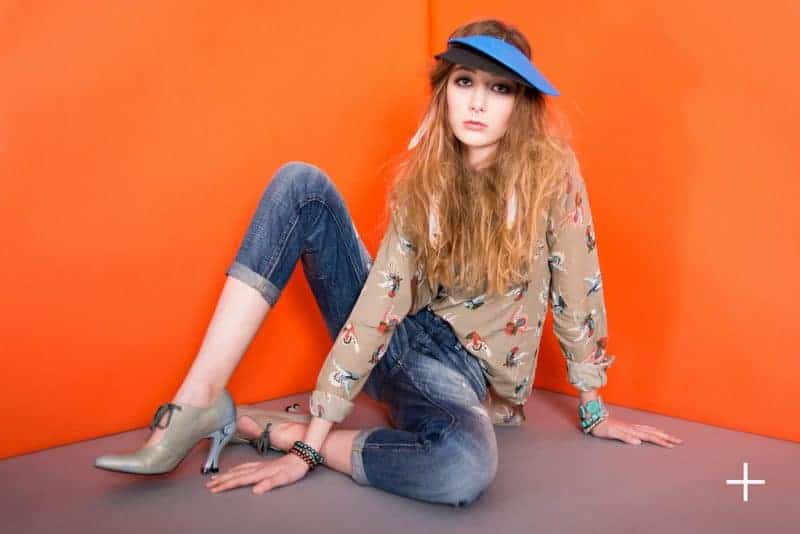 The best way to perfect this trend is to pair an embellished or embroidered piece with vintage jeans. The beauty of vintage denim is that they look great with almost all footwear. If you are after comfort then pair with some flat ballet shoes or sandals – but for more of a glam look, slip into a pair of barely-there heeled sandals.