Revamp Your Suitcase with These Trendy Summer Staples from Lands'End
#AD
It's time to pack up your bags and head out for a fun-filled summer adventure! But before you hit the road, ensure your suitcase is packed with all the essential items. Whether you're planning a beach holiday or a weekend getaway, Lands'End has got you covered with their trendy summer staples.
From stylish swimwear to comfortable footwear and versatile accessories, Lands'End offers everything you need to revamp your suitcase this season. With a focus on quality and durability, their products are designed to make your journey more fun and stress-free. So please sit back, relax, and take us through some must-have summer staples from Lands'End that will elevate your travel style in no time!
Stylish Swimwear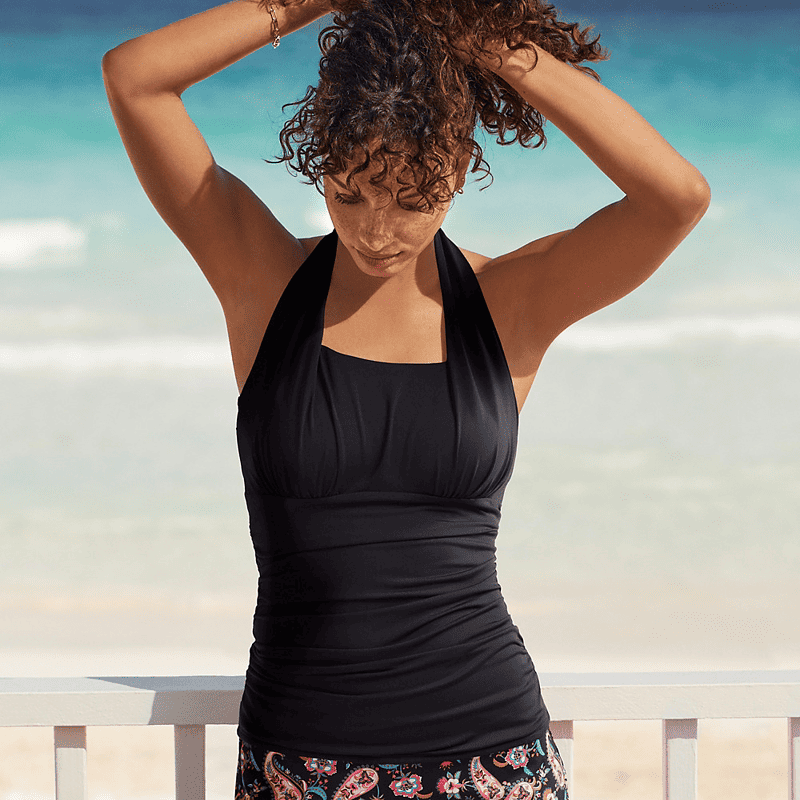 Summer is the season of sun, sand, and relaxation. But if you're not feeling confident in your beachwear, it can quickly become a stressful time. This is where Lands'End's women's tankinis come in to save the day. With their versatile styles and flattering fits, these tankinis are a must-have addition to your summer suitcase.
One of the main benefits of choosing a tankini over other swimwear options is its modest coverage. Tankinis provide just enough coverage without sacrificing style, unlike bikinis or one-piece swimsuits that can sometimes be revealing or uncomfortable. Many of Lands'End's tankini tops also feature adjustable straps and built-in bras for optimal support and comfort during any water activity.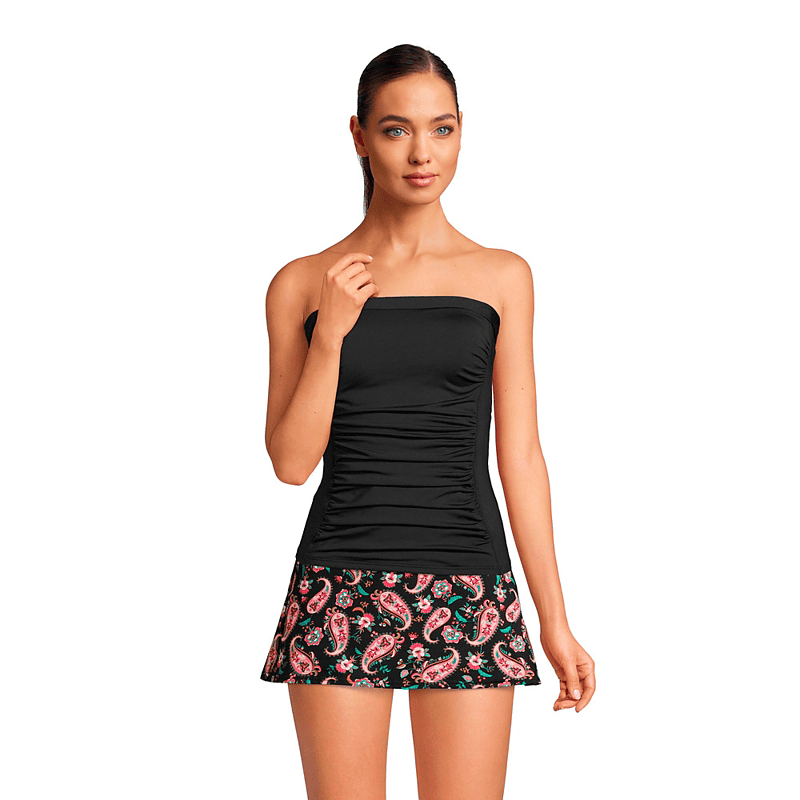 Furthermore, Lands'End has an impressive range of colours and patterns to choose from when selecting your perfect tankini combination. Our favourites are the Bandeau Tankini Top and the Halter Neck Tankini, which can double up as evening wear with a skirt or pair of wide-leg trousers. We like the Active skort swim skirts, and the tummy control swim skirts in the daytime.
Comfortable Footwear
One of the most important things to consider when planning a trip is what shoes to wear. Comfortable shoes are essential for a smooth and enjoyable journey, as they support your feet and prevent blisters, soreness, and fatigue. Whether walking around a city, hiking in the mountains or lounging on the beach, having the right shoes will make all the difference.
Lands'End offers a wide selection of comfortable sandals and sneakers that are perfect for travel. Their women's slide sandals feature cushioned footbeds that conform to your foot shape, providing maximum support and comfort during long walks or hikes. Men's slip-on sneakers also have shock-absorbing soles that reduce the impact on joints while providing excellent arch support.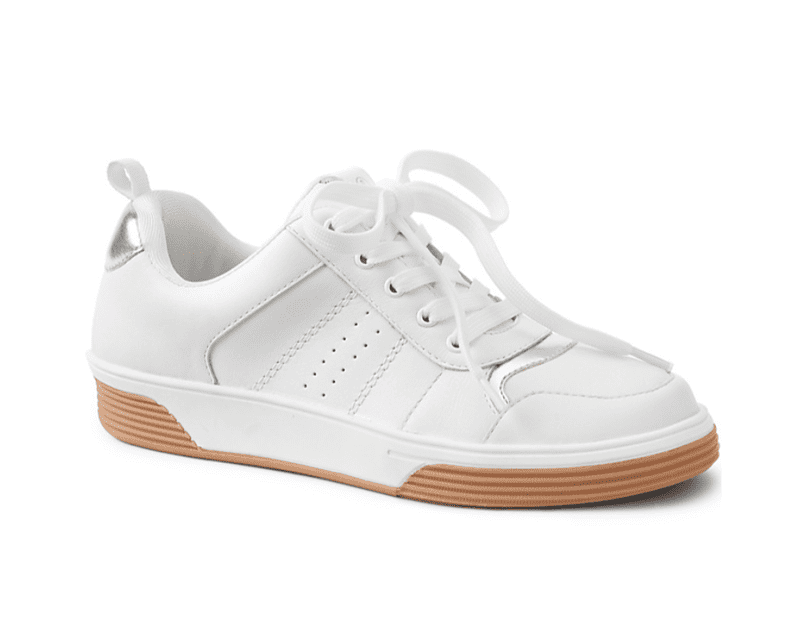 The Women's Double-Strap Leather Sandals in Cognac or Metallic Colourblock are great sandals for daytime or evening, and the Lace-up Trainers look just as good with a floaty summer dress as they do with shorts and a vest top for exploring.
Sleeveless Jersey Dress
Whether you're headed to a tropical beach or just lounging by the pool, one item that deserves a spot in your suitcase is a sleeveless jersey dress cover-up. It will protect from the sun's harmful rays and versatile enough to wear as both a cover-up and a casual dress for exploring.
This sleeveless jersey dress has been designed with comfort and style in mind. Made with soft, lightweight fabric that drapes beautifully over any body shape, this piece is perfect for layering over swimwear or pairing with sandals for an afternoon stroll along the beach.
Another reason to pack this must-have item? It takes up minimal space in your luggage!
Versatile Accessories
Packable Sun Visor
If you're heading to the beach this Summer, you'll need a good quality hat to protect you from the sun's rays. We love this packable sun visor which is available in two colourways. Great for a hair up or down day, short hair, long hair, it doesn't matter, you're guaranteed to look stylish and keep cool at the same time.
Sarong-Style Tassel Scarf
Sarongs are versatile clothing that can be worn as a skirt, dress, shawl, or even a beach towel. They are easy to pack and can be used in multiple ways during travel. A sarong-style scarf is essentially the same thing but in a longer length that is perfect for wrapping around yourself or using as an accessory.
One of the reasons to pack a sarong-style scarf is its versatility. You can use them as a beach cover-up during the day and then wrap them around your shoulders at night when it gets cooler. They also add colour and pattern to your outfit without occupying too much space in your luggage. Lands'End has a great selection of sarong-style scarves in different prints and colours, so you can find one that matches your style.
Packable Beach Tote
No beach holiday is complete without a beach tote to hold the essentials and save your best bag from getting ruined on the sand. This bag is big enough to hold your beach towel, sunscreen, water bottle and a good book.
Conclusion
Lands'End has got you covered this summer with its extensive range of trendy and versatile travel essentials that will revamp your suitcase. From comfortable and stylish swimwear to breathable dresses, these staples will make you look good and keep you cool in the hot season. Additionally, the brand's commitment to sustainability makes it an eco-conscious choice for conscious shoppers. So, head to Lands'End and upgrade your travel game with these must-have summer staples, whether planning a beach holiday or a city break. Don't miss the chance to add style and comfort to your travels!