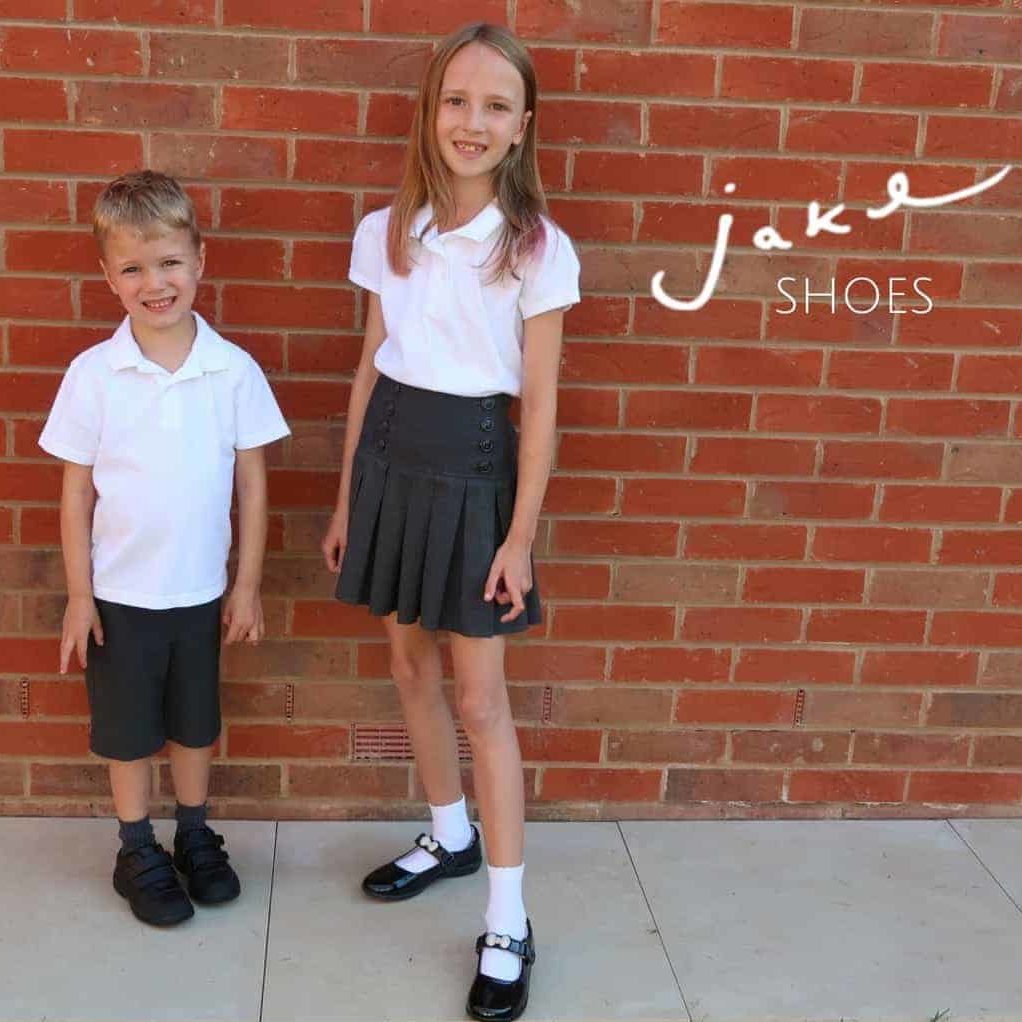 Stepping Back to School with Jake Shoes
Well that's it then, the Summer holidays are officially over and it's time for the Beans to get back to school ready for years 1, 3 and 6!!! This year's Back to School has been relatively easy for me, I tend to update school uniforms throughout the year because it's available all year round in most shops and it helps to spread the cost too. The only thing that I tend to buy new at the start of each school year is new shoes, a coat, bag and lunch bag if they need them. I didn't need to worry about school shoes because Jake Shoes came to my rescue like a Knight in shining armour.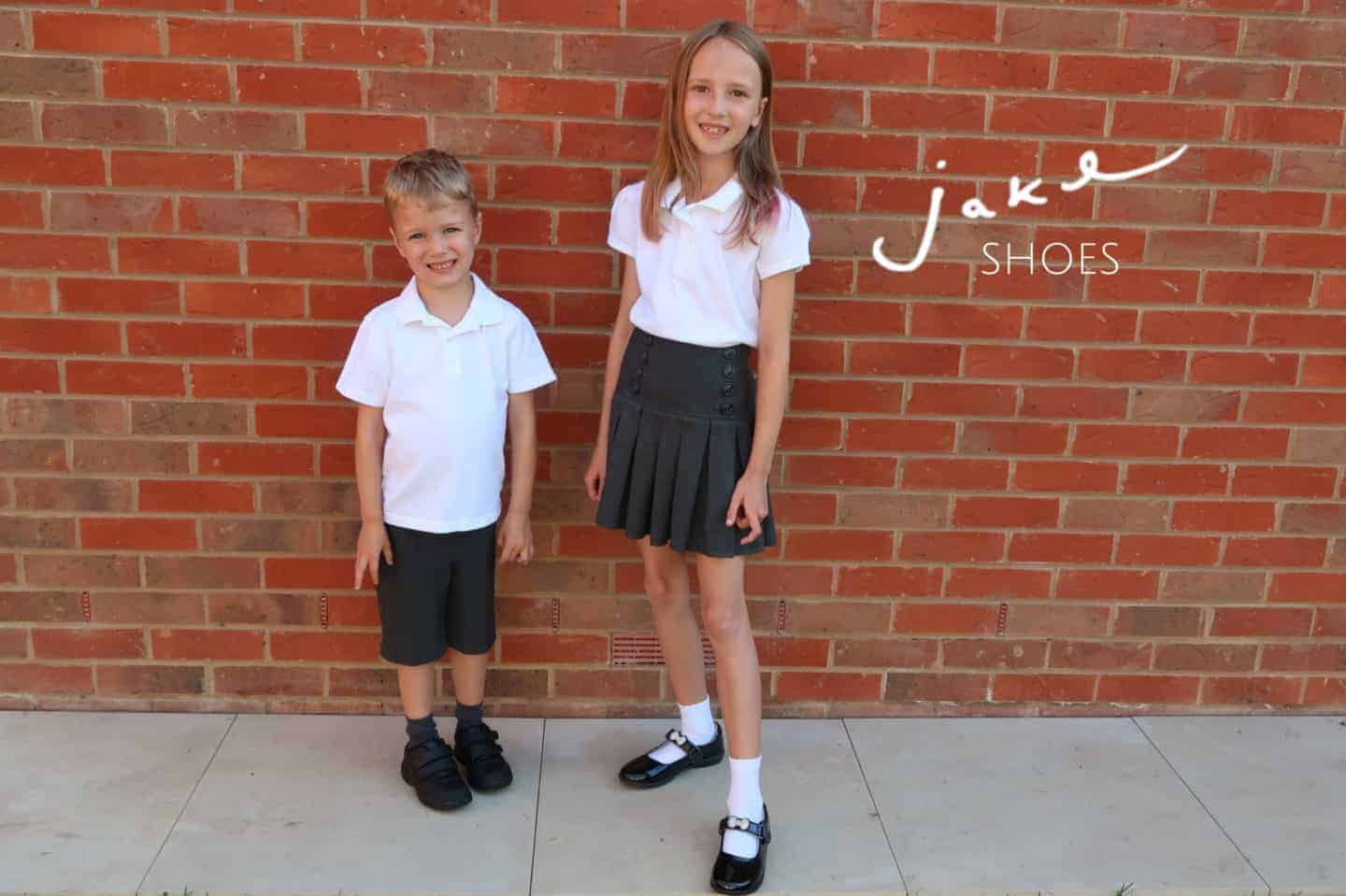 Jake Shoes
Jake Shoes is an independently owned and family-run company that was set up in 1975 to offer a choice of shoes different from everywhere on the high street. They stock ladies', men's and children's shoes which have been sourced from around the globe.
Top Brands
Jake Shoes stocks all of the top brands you would expect to find when looking for quality shoes; UGG, VANS, CONVERSE, HUNTER, LELLI KELLY but they also stock smaller brands from factories they have sourced offering unique style and affordability.
Lelli Kelly for Lillie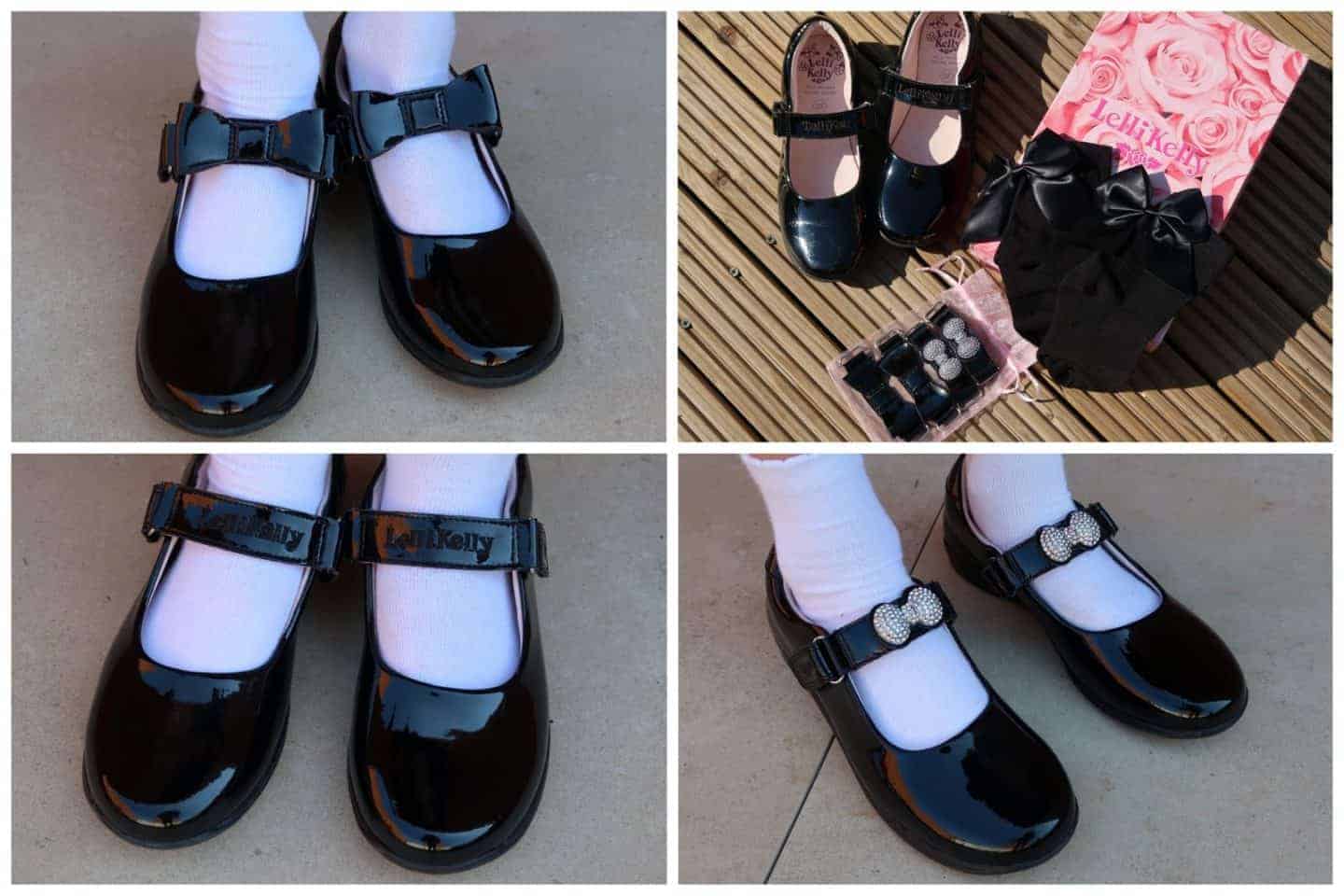 I looked through Jake Shoes website with Lillie and asked what shoes she would like for school this year. We already knew her shoe size and I was pleased to see that Jake Shoes stocked them in her narrow 'F' fitting. She chose the Lelli Kelly Mandy Bow with changeable straps so that she can change the look of her shoes to suit her mood. I was secretly delighted that she chose Patent Shoes too because they definitely last a lot longer in leather in our experience.
When the shoes arrived we were also pleasantly surprised to find a pair of black Lelli Kelly Bow socks and the changeable straps in a pretty pink organza bag so Lillie can keep the straps together. Thanks to being able to order them in her correct size, the shoes fit perfectly and all the stress of Back to School shopping was gone.
Timberlands for Albie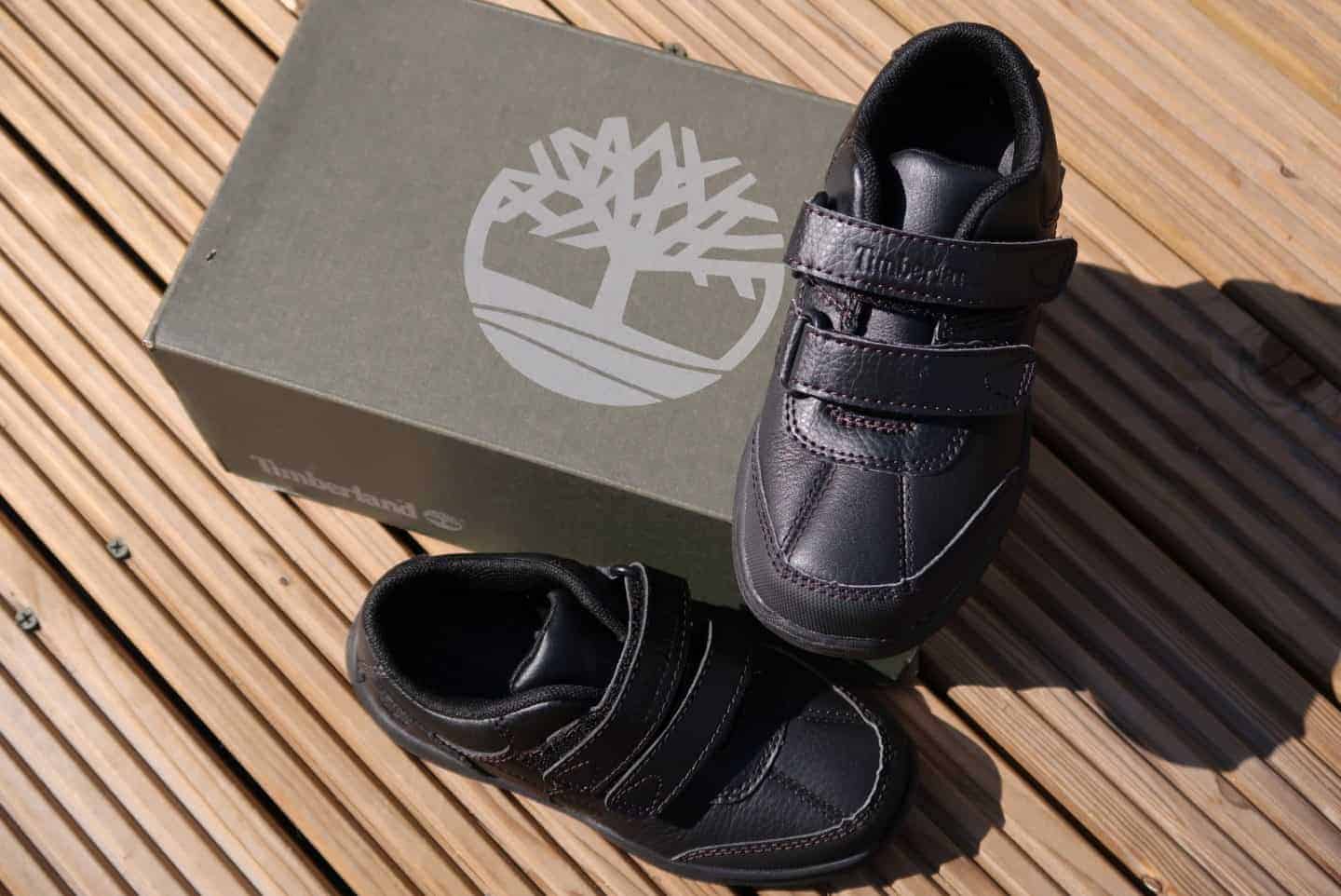 Albie was very keen to remind me that last year when we bought his school shoes he didn't get the ones he wanted because they were sold out. I promised him that this year he could choose his own school shoes and he hadn't forgotten my promise. We looked through the website together and simply searched for shoes in his size so that we knew whatever we looked at would be in stock. In the end, he chose the Timberland Kids Woodman Park with velcro straps.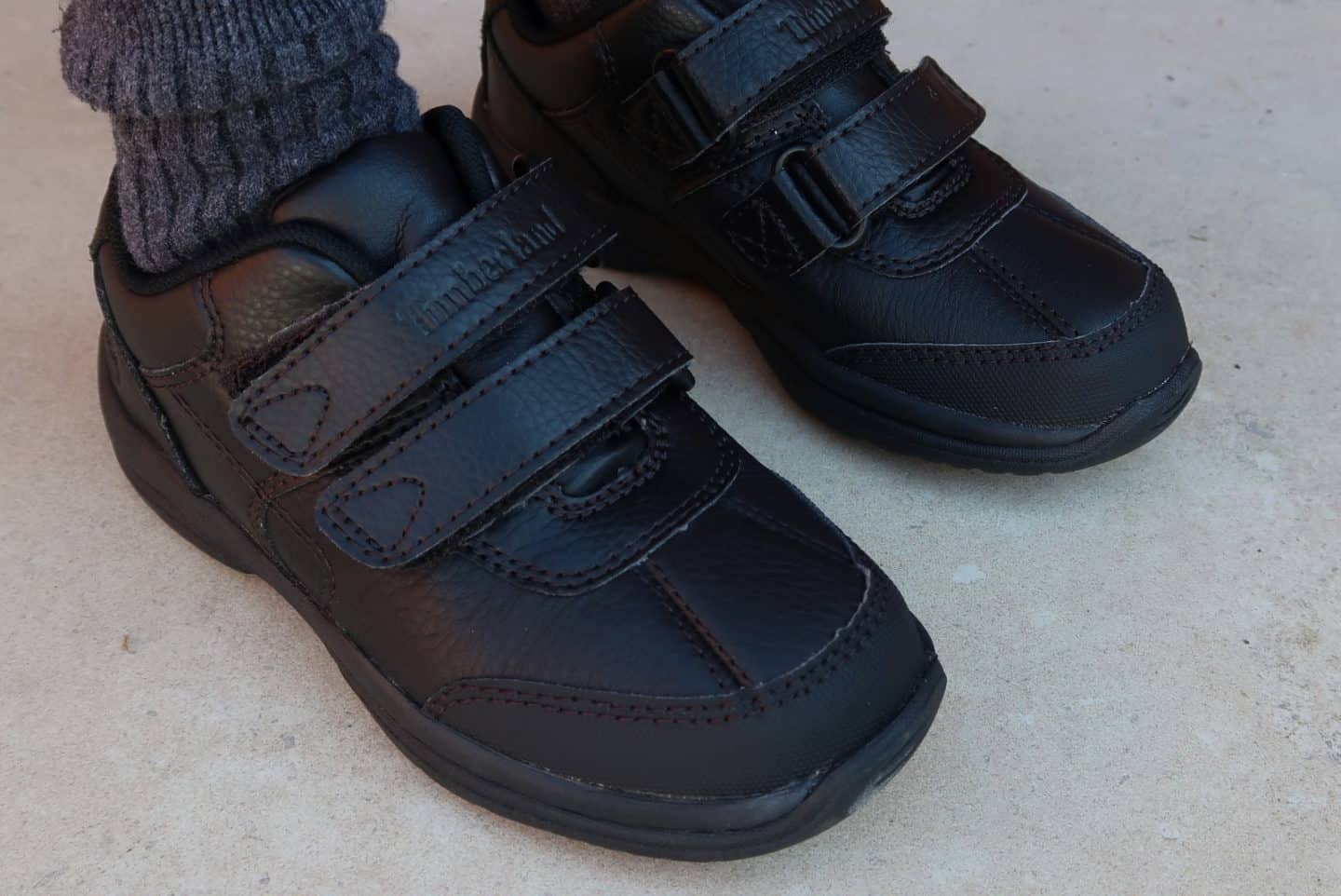 They tick all the boxes for what I would look for in shoes for Albie, they have a reinforced toe (why do boys go through the toes so often?) and the tough sole with good support around the ankle, they have velcro straps which means he can get himself ready for school and will be ok getting changed after PE too. The thing which I wasn't expecting when they arrived was just how light they are. Even Albie said they feel light and as he can go 'really super fast' in them.
I know where I will be doing my back to school shoe shopping from now on, they really couldn't have made it any easier for me.