Stampin' Up!
Last week when I was feeling brave I made my way down to London with Little Bean and Beanie Boy alone. We had been invited to attend a blog event for Stampin' Up where we took part in a workshop.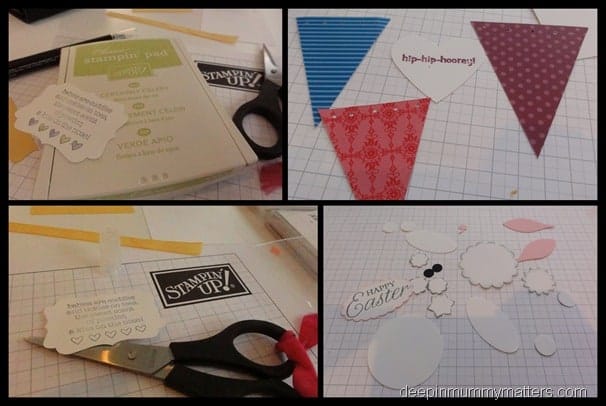 A bit about Stampin' Up!
Shelli Gardner is the Co-founder and CEO of Stampin Up, she began the business in 1988 filling orders from her lounge. The business has gone from strength to strength and now has more than 50,000 demonstrators in all 50 states of America, Canada, Australia, New Zealand, France, Germany and the United Kingdom.
Stampin' Up! offers an exclusive line of decorative rubber stamp sets and accessories for home decor, greetings cards, craft projects and scrapbooking. It all starts with a stamp, available in wood mount or clear mount and from there the possibilities are only confined by the boundaries of your imagination. You won't see Stampin' Up! in the shops or online though, the only way to get your Stampin' Up! fix is to find a demonstrator who will come to your house and hold a workshop for you and your friends where you can sample some of the Stampin' Up products.
Stampin' Up! are always on the lookout for more demonstrators so if you fancy a job which fits around you and you love getting creative then perhaps Stampin' Up! have just the job for you. The Starter Kit seems quite pricey at £119 when you are not too sure how successful it will be for you but you do get more than £250 worth of product in your kit and it has everything you need to get started.
Our Stampin' Up experience . . .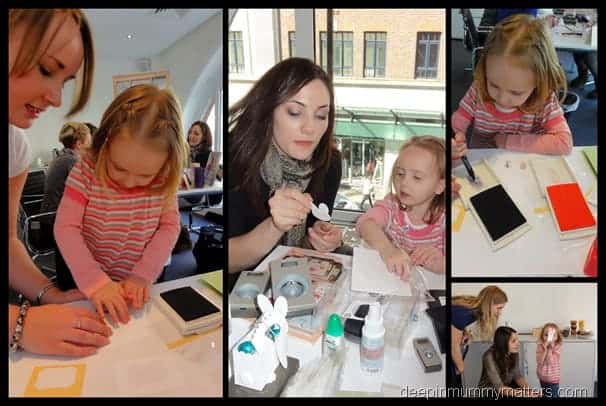 I have always loved doing crafts, I tend to go through seasons with them as there are so many crafts which I love doing but can honestly say I have never made cards to the finish that I did during the workshop. When I saw the array of cards which the demonstrators had made, my reaction was "no way". I didn't for a minute think that I would be able to do it but with their expert advice and guidance, I was very proud with my end results. During our workshop, we created two lovely cards and an Easter favour box. Even Little Bean had a go at making her own cards; who needs to play with children's toys when you can do crafts like Mummy!
I particularly liked the Blender pens which had a brush tip on each end and can be used with Watercolour Pencils, Watercolour Wonder Crayons, Classic Stampin' Pads, ink refills and Stampin' Pastels to blend colour. We used these to take up the colour from the Classic Stampin' Pad and colour in our stamped pictures on the cards, then when we wanted to change the colour you just had to colour on a blank piece of paper until the pen ran clear again.
The Stampin' Up day really opened up my eyes to different ways of stamping as I have always thought it was pretty restrictive but you really can get as creative as you like with it.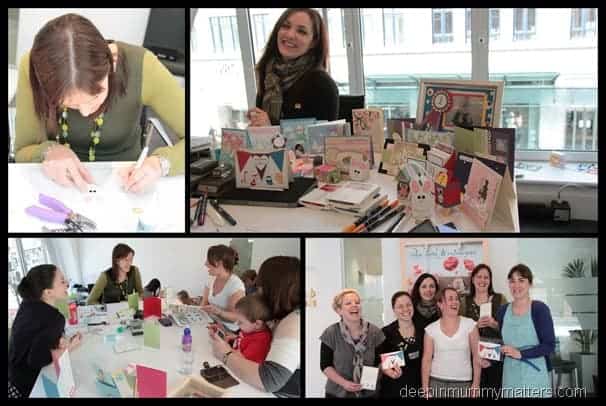 DISCLAIMER: We attended an expenses-paid crafting day and received a goody bag of products for the purposes of this post. All words, opinions and pictures are my own and may not be copied without my permission.