A sneak peek at the new SS14 clothing range at Nutmeg (Morrisons)
We have long been fans of the Nutmeg clothing range by Morrisons (also available at Kiddicare). We are fortunate to have Kiddicare in Peterborough with a huge range and Morrisons in Stamford, again with a large range to choose from; they even cater to Curly's age group, which is perfect.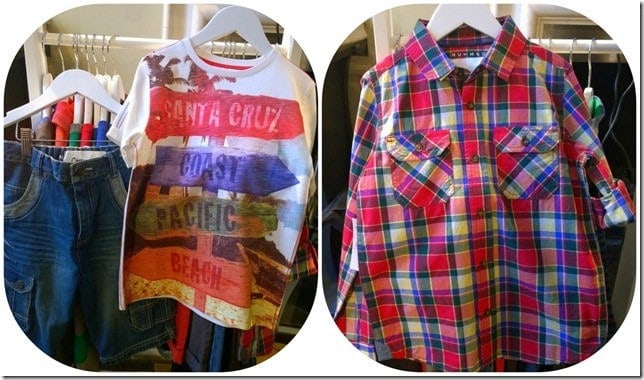 Last week we were invited to London to have a sneak peek at their new Spring Summer 2014 range (available in-store NOW), which looks amazing, with so many beautiful colours and styles to choose from and at such great prices. Would you believe the t-shirts start from just £2, seriously £2!!! And they are far better quality than some other shops you might find on the high street. Do you know the reason for that? The design team consists of 9 women, many of whom are mothers, which makes a difference because they know what a Mum looks for in clothes for her children. Designers are good at 'designing' and making things look good, but only parents know the real stress behind dressing children, and so at Nutmeg, you will find they have some thoughtful details to make it a pleasure, not a chore;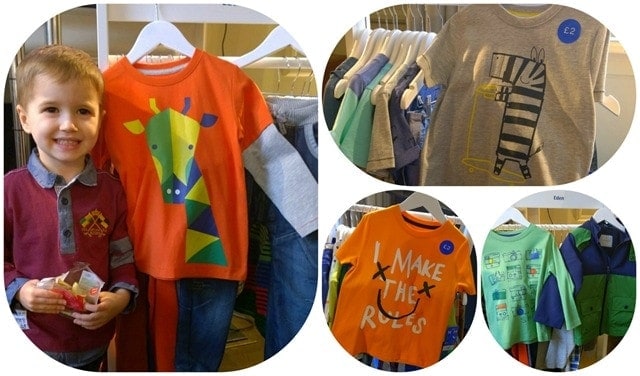 adjustable waistbands (perfect for my children)
baby clothes have side poppers for easy on/off
all children's clothes are free from rough labels on the neck
jackets have chunky zips, which means they can do it up themselves
jackets, tops and t-shirts are made from supersoft fabrics for ultimate comfort
trousers are designed to be easily pulled on by the children themselves
toddlers socks have non-slip soles to prevent sliding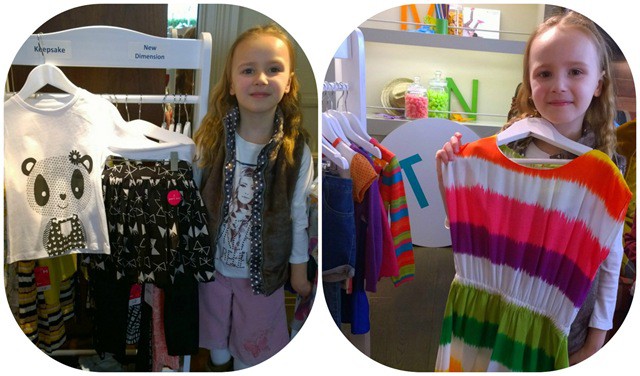 I had the opportunity to meet with Katy Percival, the Head Designer at Nutmeg, along with her 3-year-old son, who became firm friends with Beanie Boy. Katy was keen to know where Nutmeg was getting their designs right, but equally, she wanted to know if/how they might be getting things wrong and what we would like to see more of. As a Mum of two boys, Katy says she wanted to speak with Mums of little girls to see how we would dress them. I said that I noticed there weren't many jeans in the girls' range, and she said that this was because they had designed them in the past, but they were generally what was leftover at the end of a season, so now they stick more to leggings, shorts, skirts and dresses.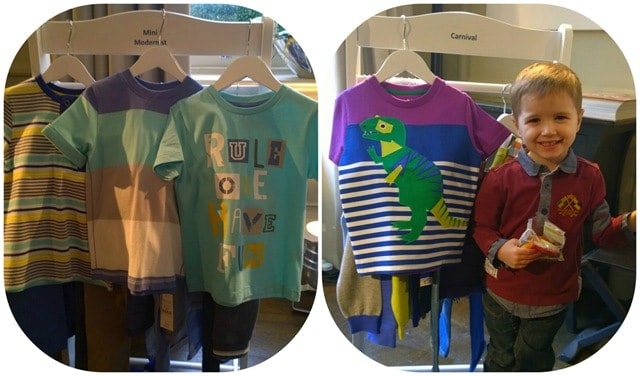 I asked Little Bean and Beanie Boy to have a look through the clothing last week and pick out their favourite outfits; this is what they chose;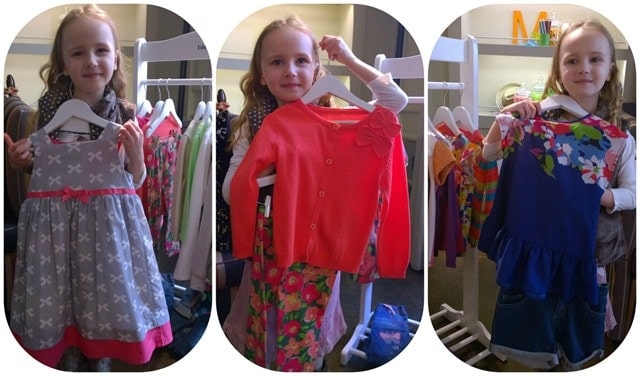 I was also very impressed to see they have a special Mother's Day range in selected Morrisons stores from 9th March which features dressing gown, PJ sets, slippers and chemise for Mum as well as some super cute slogan t-shirts to make Mummy smile, again these t-shirts are just £2!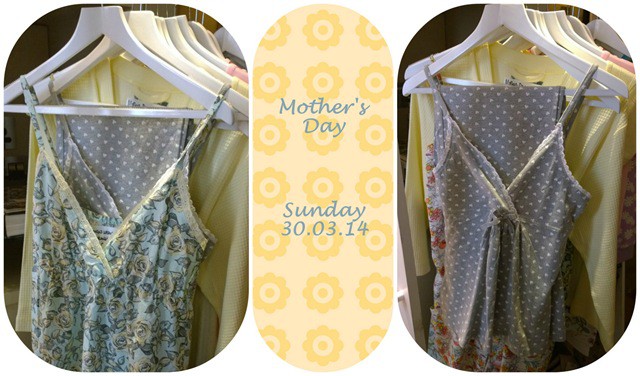 DISCLAIMER: Our travel expenses were paid, and we received a goody bag for the purpose of this post. All words, images and opinions are my own and may not be copied without my permission. We were Nutmeg fans long before the event last week. I have not been instructed what to write.