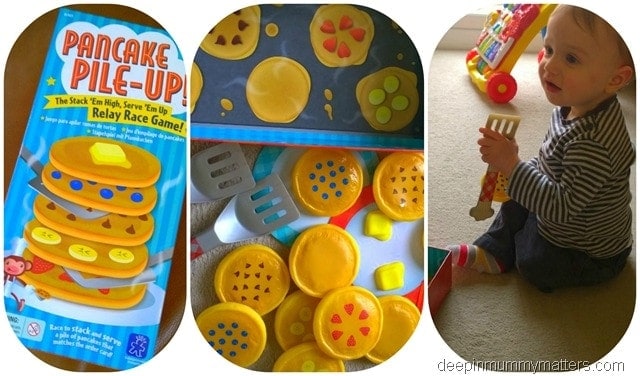 It's a Pancake Pile-Up!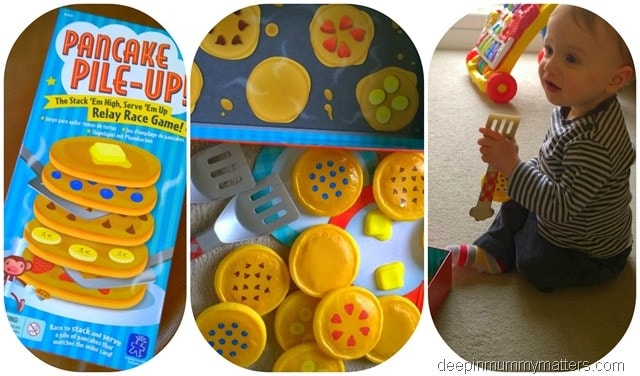 Yesterday after school we had lots of fun playing a brand new game from Learning Resources called Pancake Pile-Up. It couldn't have been more apt for us since we are big fans of pancakes in our house, they are on the menu at least once a week and of course, Pancake Day is just around the corner.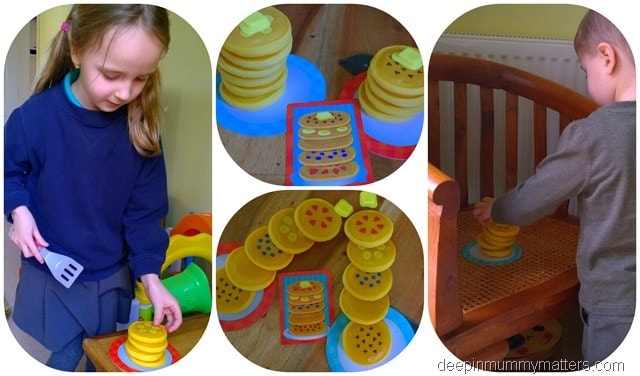 Pancake Pile-Up is a game for 2+ players and is really simple, fast-paced and lots of fun to play. It's great for memory skills, learning sequences and for gross motor skills. The box contains two spatulas, 10 pancakes, 2 pats of butter, 2 plates and 10 order cards. All of the pancakes are placed in the grill (the box) and then an order card is selected. Each player (or team) needs to collect their pancakes in the correct order and stack them on their plate using the spatula. The first team to correctly complete their stack of pancakes is the winner!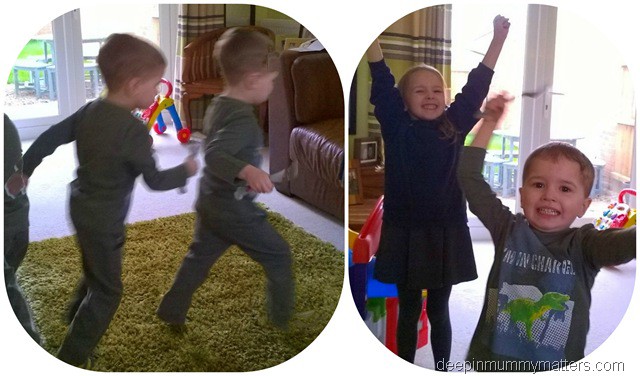 You can extend the challenge as much as you like dependent upon who is playing by moving the plate further away or perhaps by putting obstacles in the way to really test their balancing skills. We did have lots fun playing Pancake Pile Up, however it did prove a little too much for poor little Beanie Boy who, at just 3 years old found it a little hard to take being constantly beaten by his older sister. Thankfully she took pity on him after these tears and managed to accidentally 'drop' a few pancakes which gave him the opportunity to overtake and win, even if it was just he once – it was enough for him!
(Do you like my 'action' shot? I was having a little play around with the Smart Camera feature on my #WindowsPhone Nokia Lumia 1020. I think I will be using this one again).
DISCLAIMER: We were given Pancake Pile Up free of charge for the purpose of this post. All words, images and opinions are my own and may not be copied without my permission. I have not been instructed what to write.