Send them back to school in style with Nutmeg!

I have been a fan of Nutmeg clothing since the very first week it appeared on the rails in my local Morrisons. Their clothes are stylish, designed for comfort and made to last. In preparation for Little Bean heading back to school for Year 2 in September we were asked if we would like to review Nutmeg's school uniform so I didn't hesitate to say yes please!
We think what makes Nutmeg a bit different is the thoughtful details. Knowing there's nothing worse than a tickly label, all the clothes (school and non-school) are free from rough, itchy or tickly labels. And all jackets, tops and t-shirts are made from super soft fabrics for all day comfort. DIY is a big theme in the collection – where there's a zip, they're are big and chunky so kids can do them up themselves and trousers have adjustable waistbands, designed to be easily pulled up and perfect for growth spurts.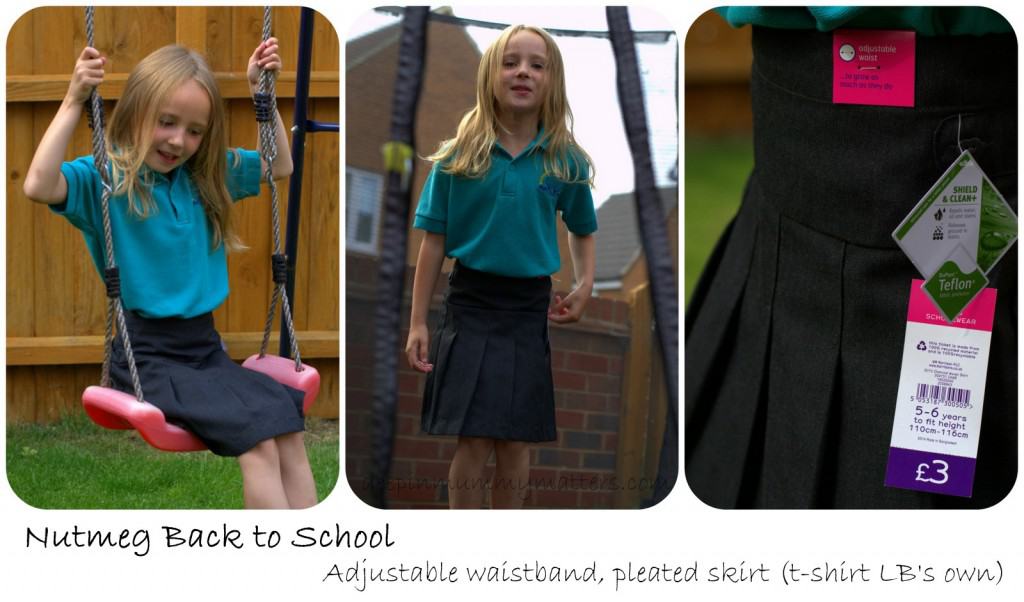 I have reviewed other low cost uniforms in the past and have always been impressed at their value for money but Nutmeg felt different at first touch. The fabrics are thicker, like they will stand up to a bit of rough and tumble yet they won't make her feel like she is wearing a suit of armour. The uniform moves with her and will be perfect when she goes back to school for those chilly winter months.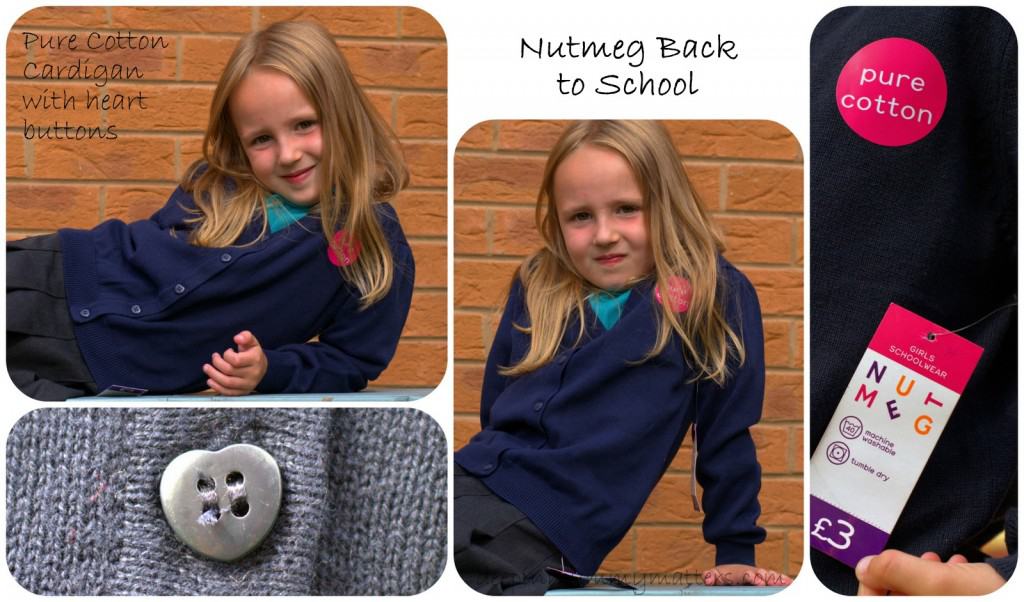 The skirts and trousers all feature an adjustable waist which is a necessity when it comes to Little Bean because she has such a slim figure that most shop sizes are too big for her. The cardigan features cute little love heart buttons which Little Bean loves as well as the pretty bows on the trouser pockets. As a parent I was very impressed with the navy blue sweatshirt as it is soooooo thick and warm.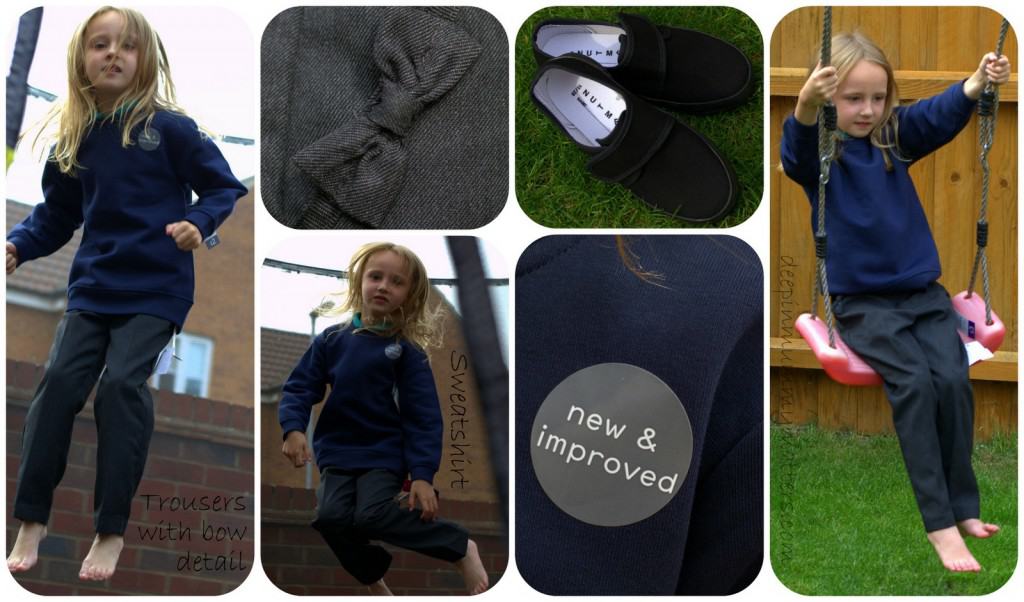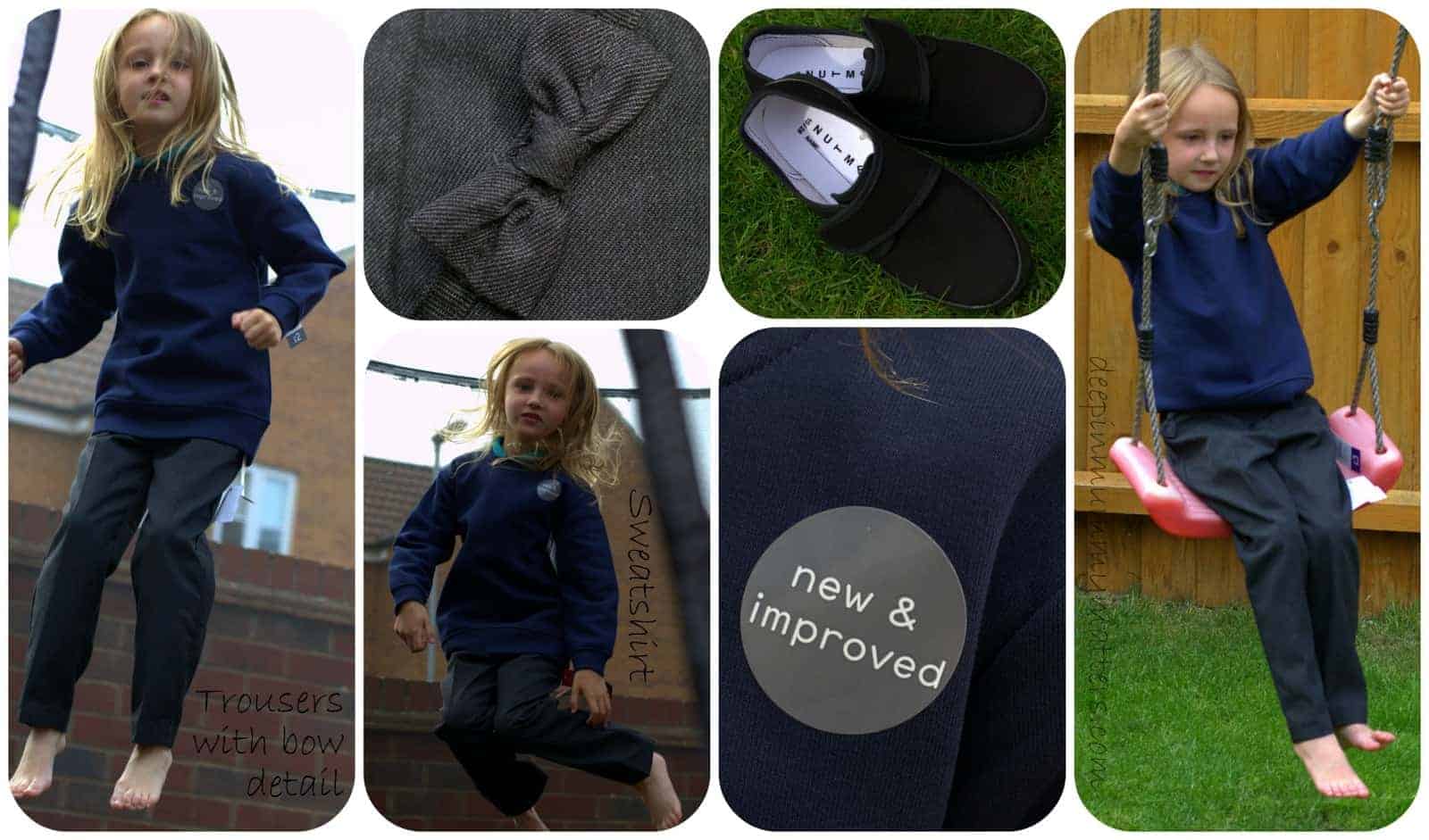 The proof of course is always in the wearing and since I'm not wearing the uniform I had to ask Little Bean what she thought about it. She said "it's great, there aren't any scratchy bits and I really like the skirt because it's crinkled [pleated] and the bow is really pretty on the trousers. I'm a bit hot in the sweatshirt but I think it will be warm when it snows because my school is always cold".
DISCLAIMER: We were sent the above items of school uniform for the purpose of this post. All words, images and opinions are my own and may not be copied without my permission.