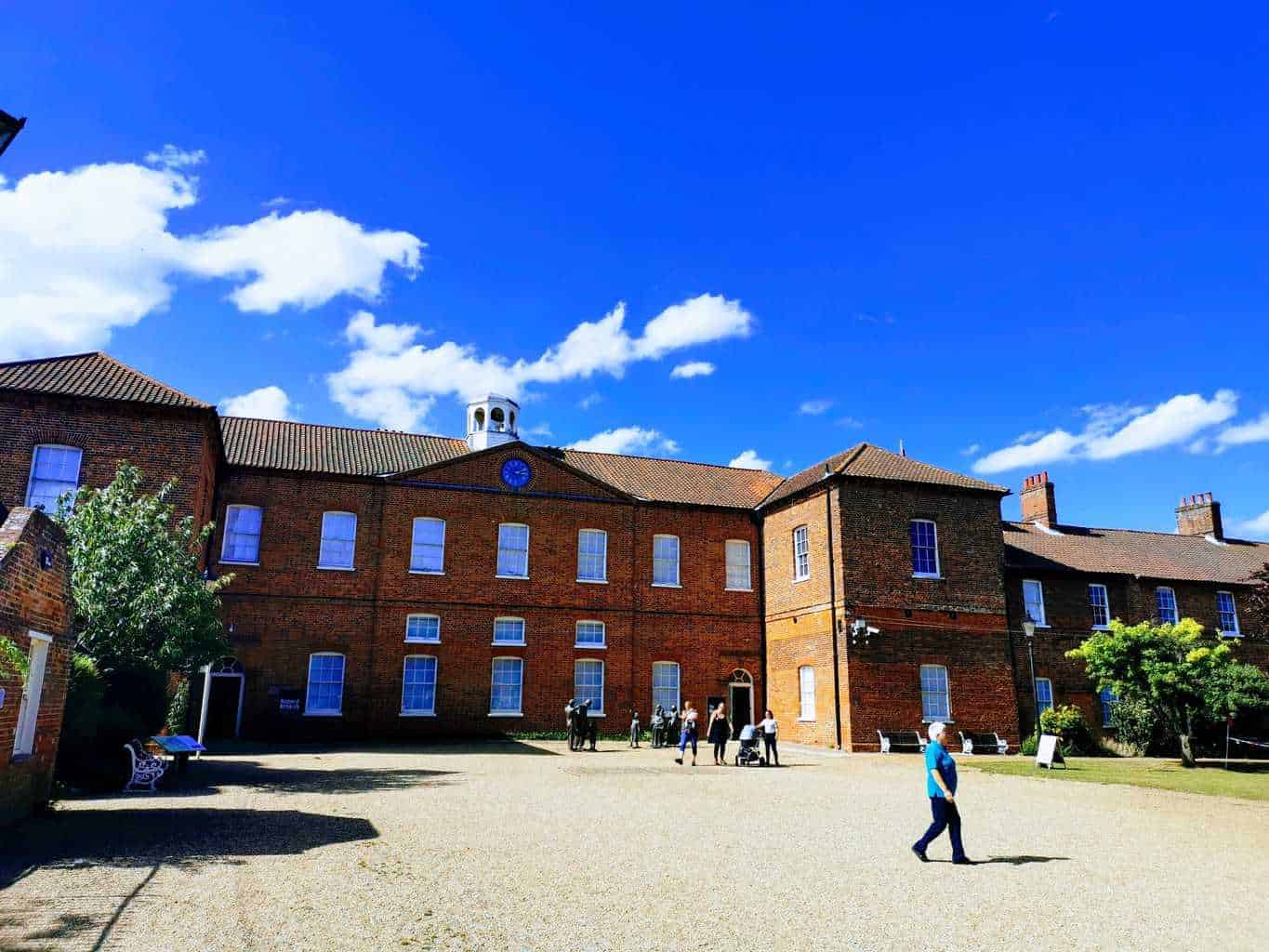 Schools Out activities at Gressenhall Farm & Workhouse
Tonight bedtime was completed in record time with the Beans because they were well and truly worn out after a fun-filled day at Gressenhall Farm & Workhouse near Dereham in Norfolk. We had been invited to a special family bloggers day to see what Gressenhall had on offer this Summer.
Once Upon a Gressenhall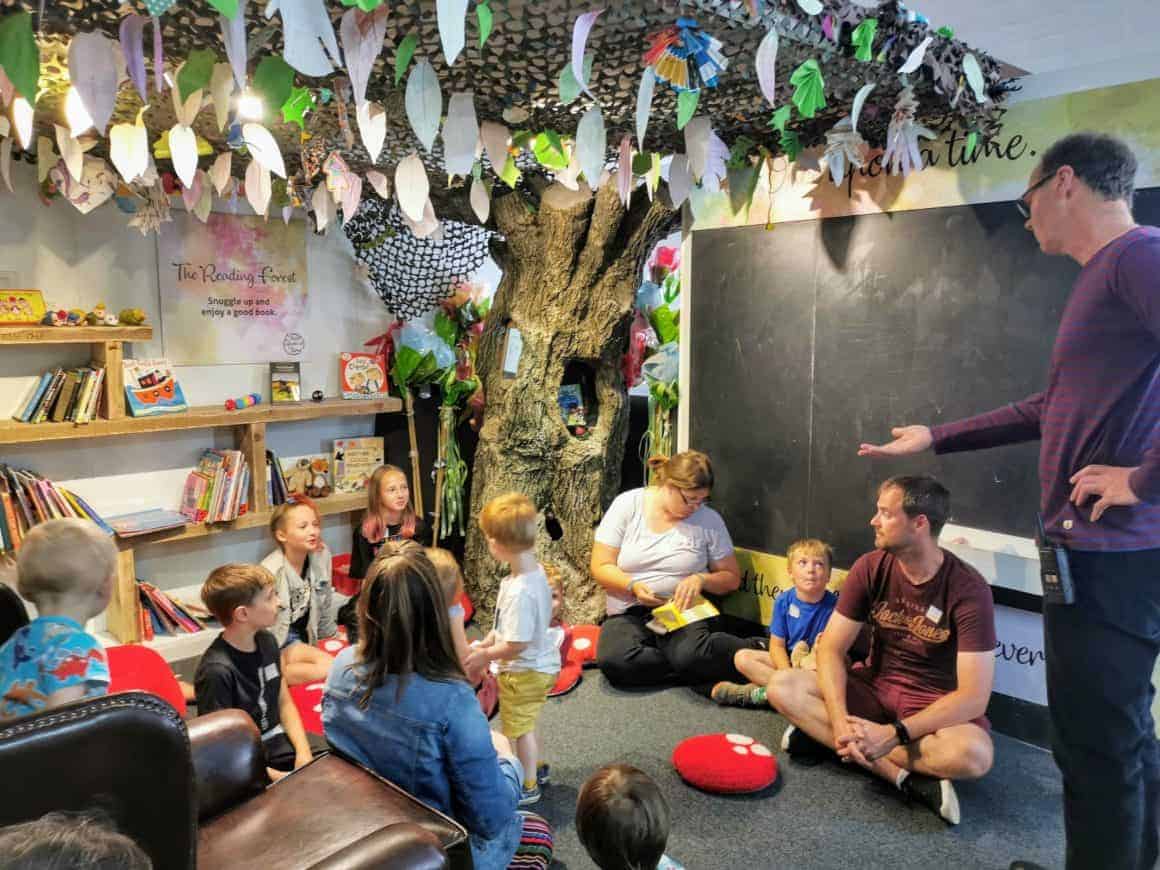 Our day began upstairs in the Museum of Norfolk Life in the Collection's Gallery reading corner. The children enjoyed a very animated Jack & the Beanstalk which fired up their imagination.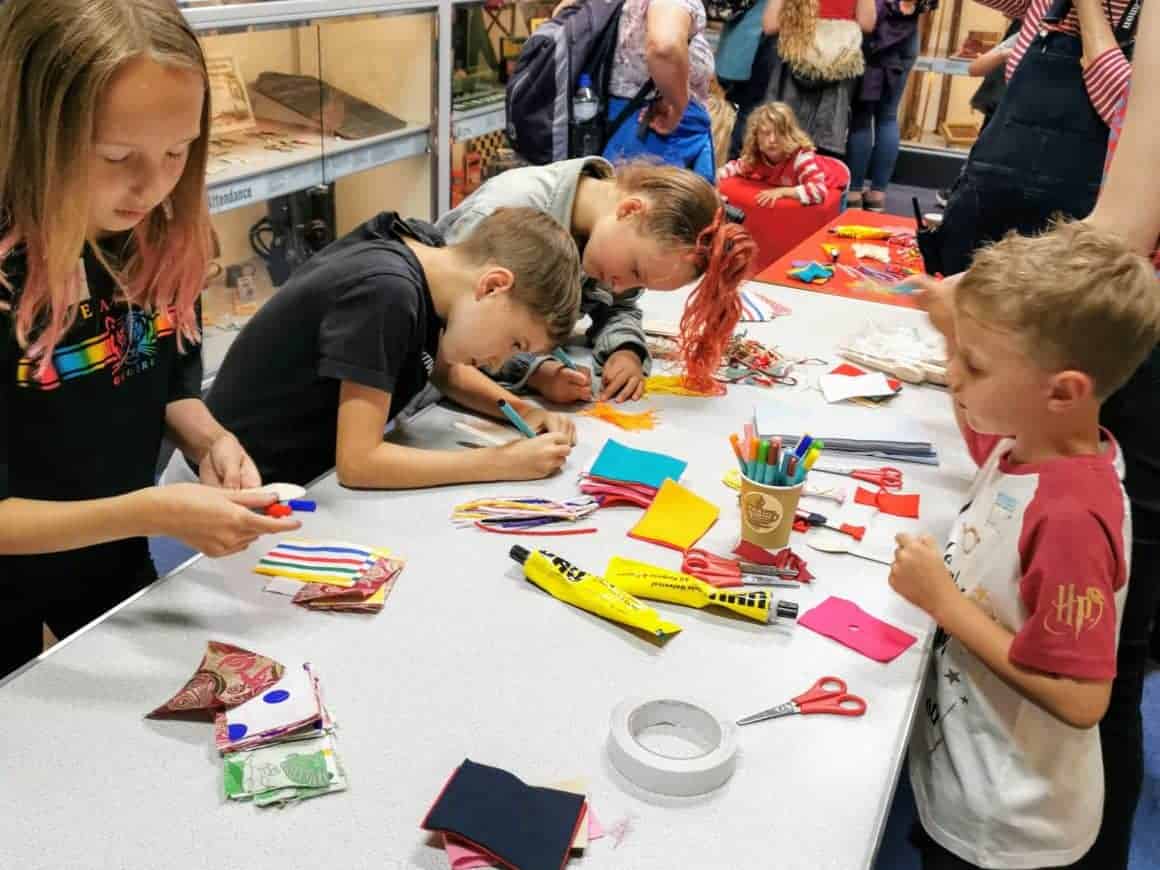 Afterwards, the children were invited to explore the Collection's Gallery, dressing up, using the chalkboard to start thinking up their own character and looking at the toys in the cabinets before making their own fictional character from natural materials.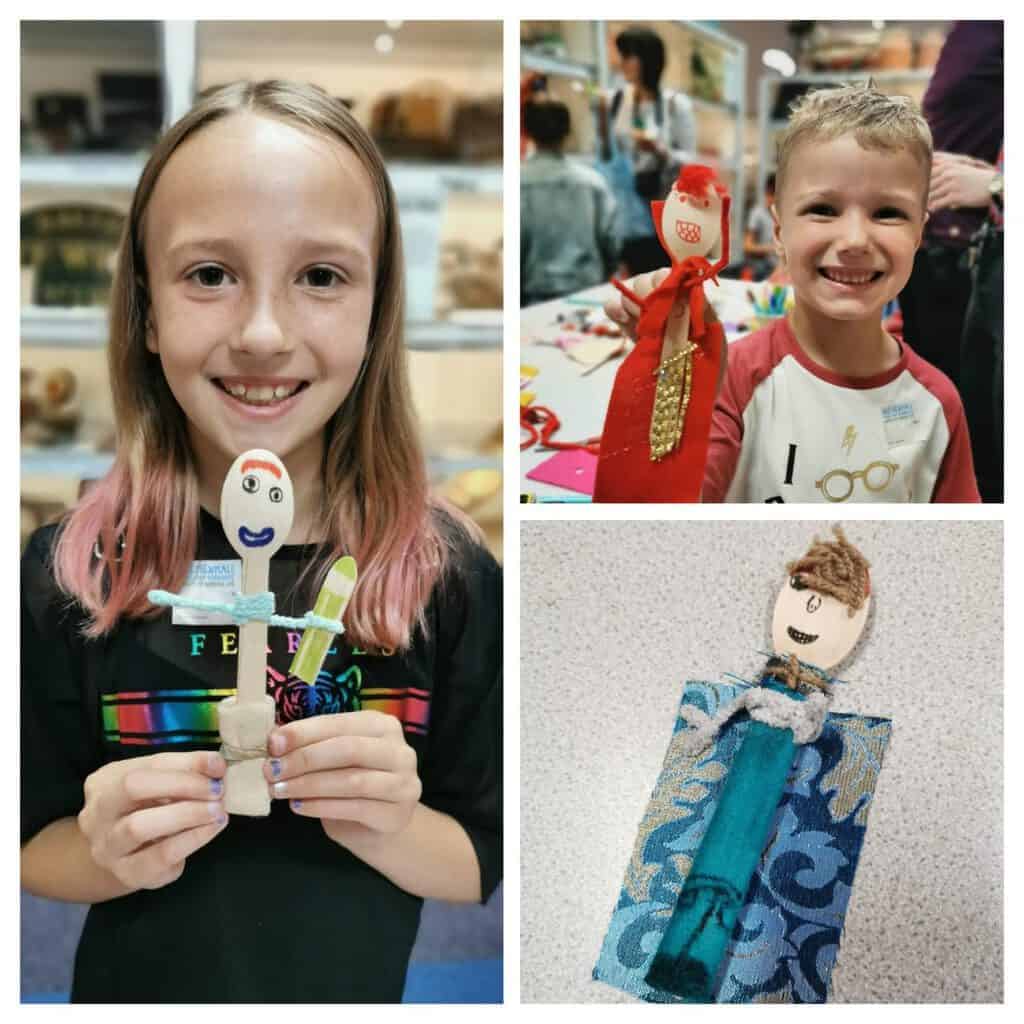 I present to you Evil Superman, Spoony and Metal Magnet!
Picnic Lunch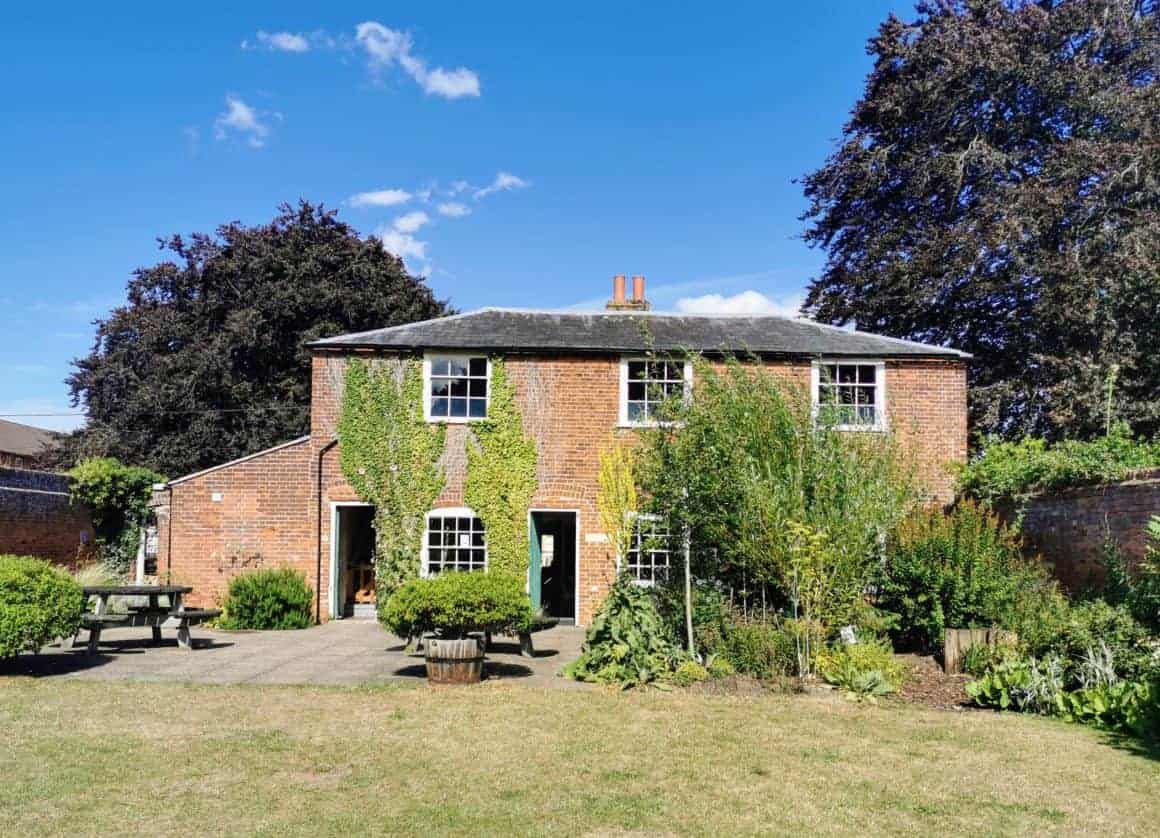 There is a lovely little cafe on the grounds of Gressenhall which is well stocked (and very cool in the heat) with a beautiful courtyard. However, what is nice about Gressenhall Farm & Workhouse is that you are also able to take your own picnic and eat on the lawns or many picnic benches dotted around. This is always a big win for us since our Beans are such fussy eaters I often find suitable food for them in cafes and restaurants.
We were each given a picnic bag to eat in The Garden Room or out on the lawns. I thoroughly enjoyed my lunch but the Beans opted to eat the picnic I had brought for them.
Hooray for Horses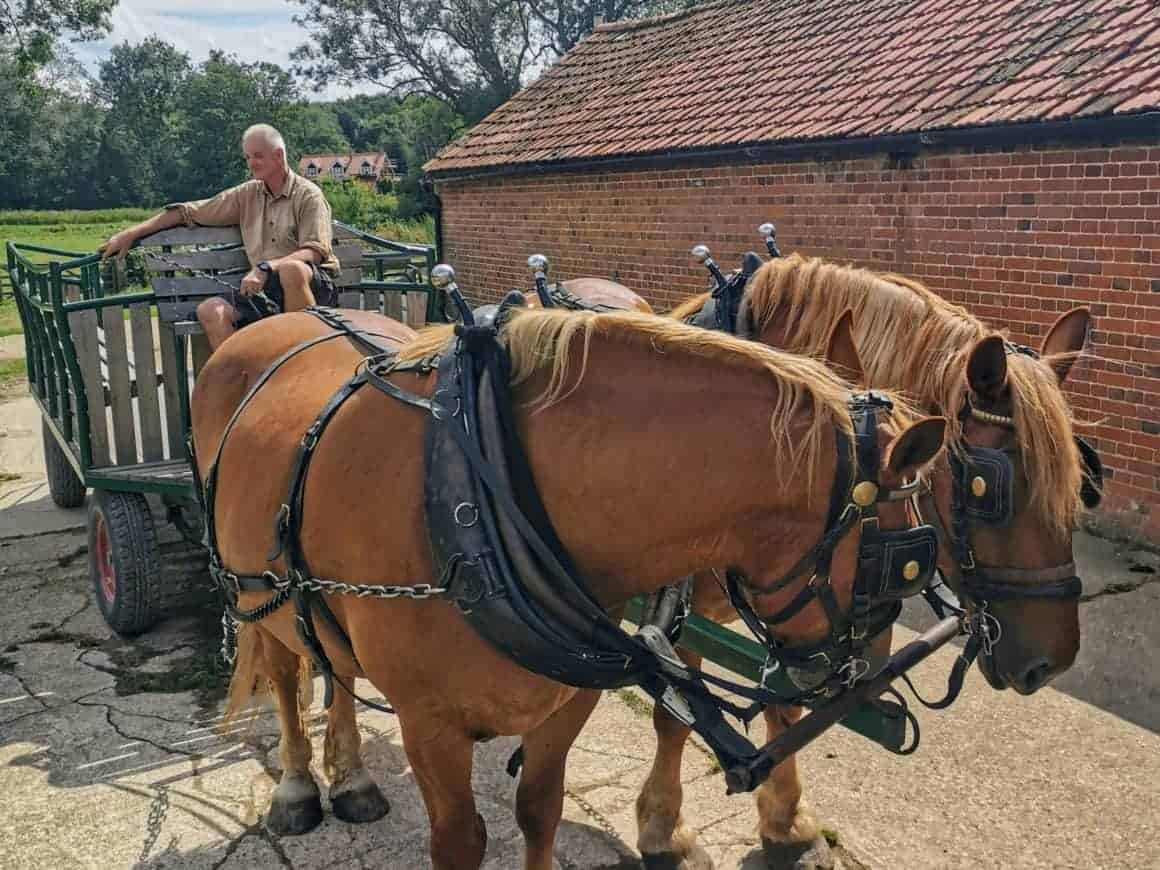 I wish I had my camera in my hand at the moment that Albie heard the news that we were being treated to a Horse & Cart ride. His face was a picture and couldn't wait to jump on board. Our cart was being drawn by two stunning Suffolk Punch horses, 12 and 14-year-old males called Reg and Remus.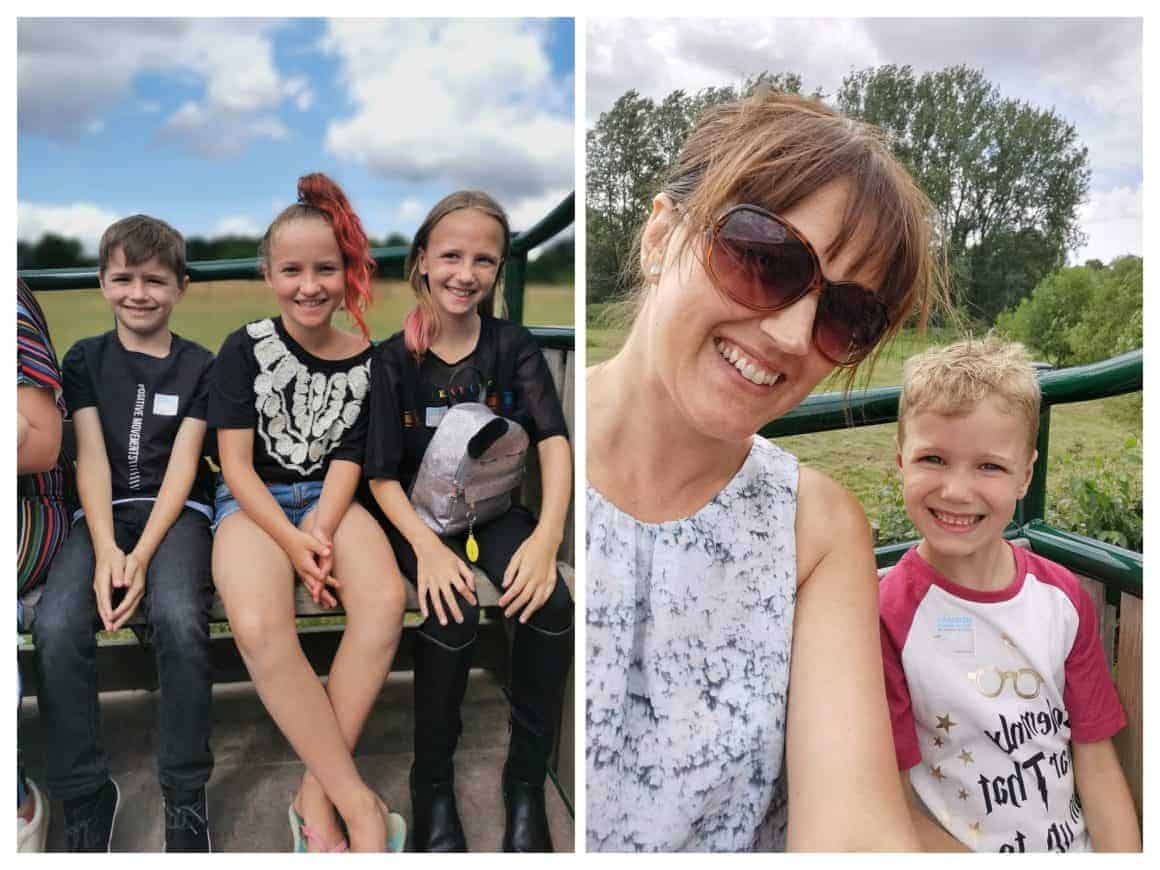 The Suffolk Punch horses is an English breed of draught horse. The name derives from the county of Suffolk in East Anglia and 'Punch' from its strength and solid appearance. They are capable of plodding along, pulling heavy loads for 6-7 hours a day and will work until they are approximately 20 years old.
Down on the Farm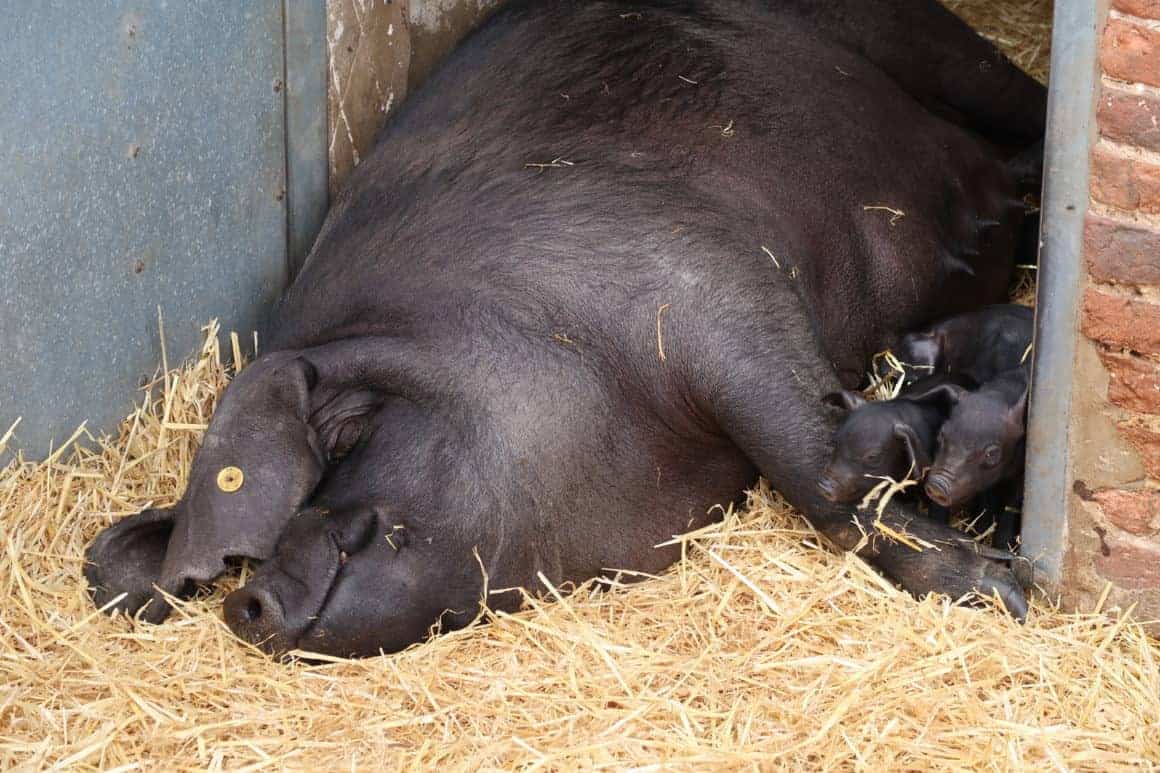 After disembarking the cart we explored the farm where we were greeted by a very recent delivery of super-cute piglets. As you can imagine the children were very taken with the little piggies – who wouldn't be?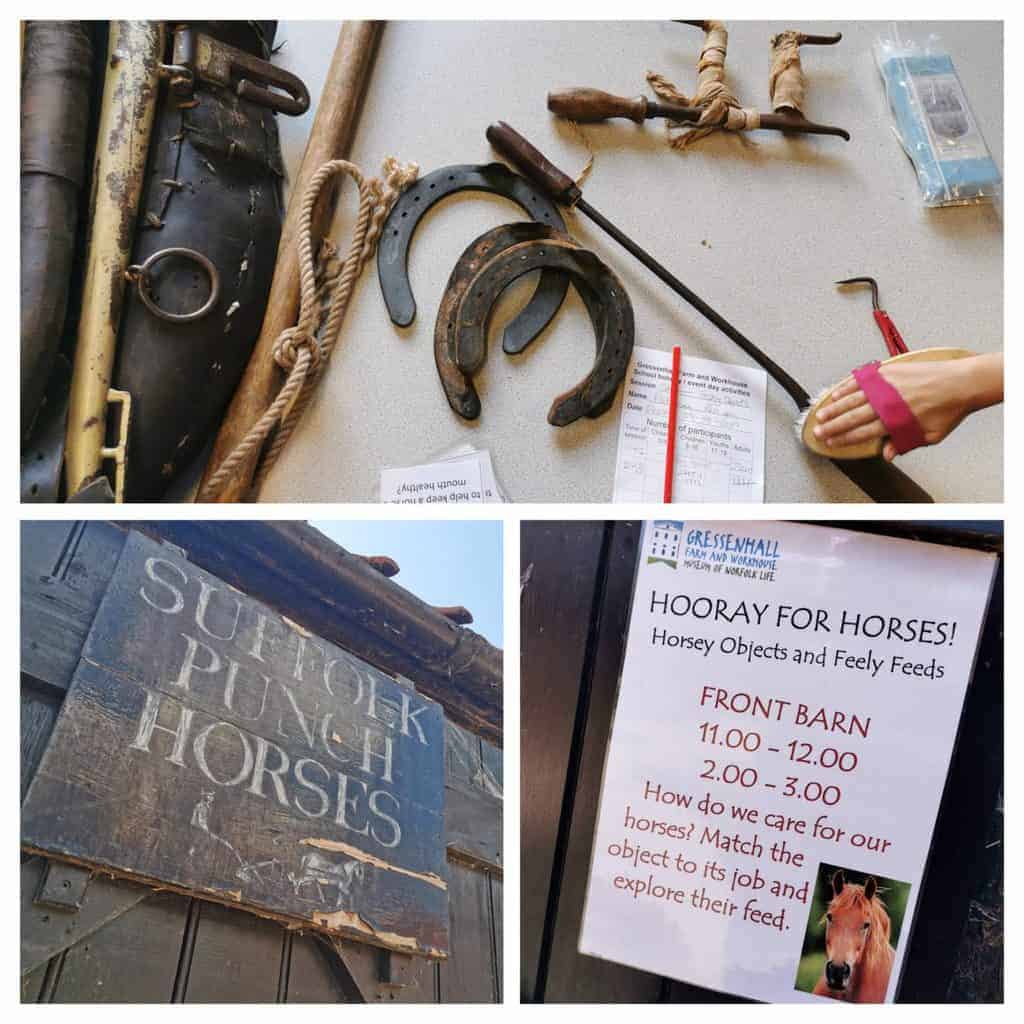 In the barn, the children were set a challenge to see if they could match the correct feeds for the animals on the farm in Feely Feeds and match the horsey objects used to care for the horses to their job. I personally found this a really interesting task and was surprised by some of the objects. Can you name any of them and their uses?
Adventure Play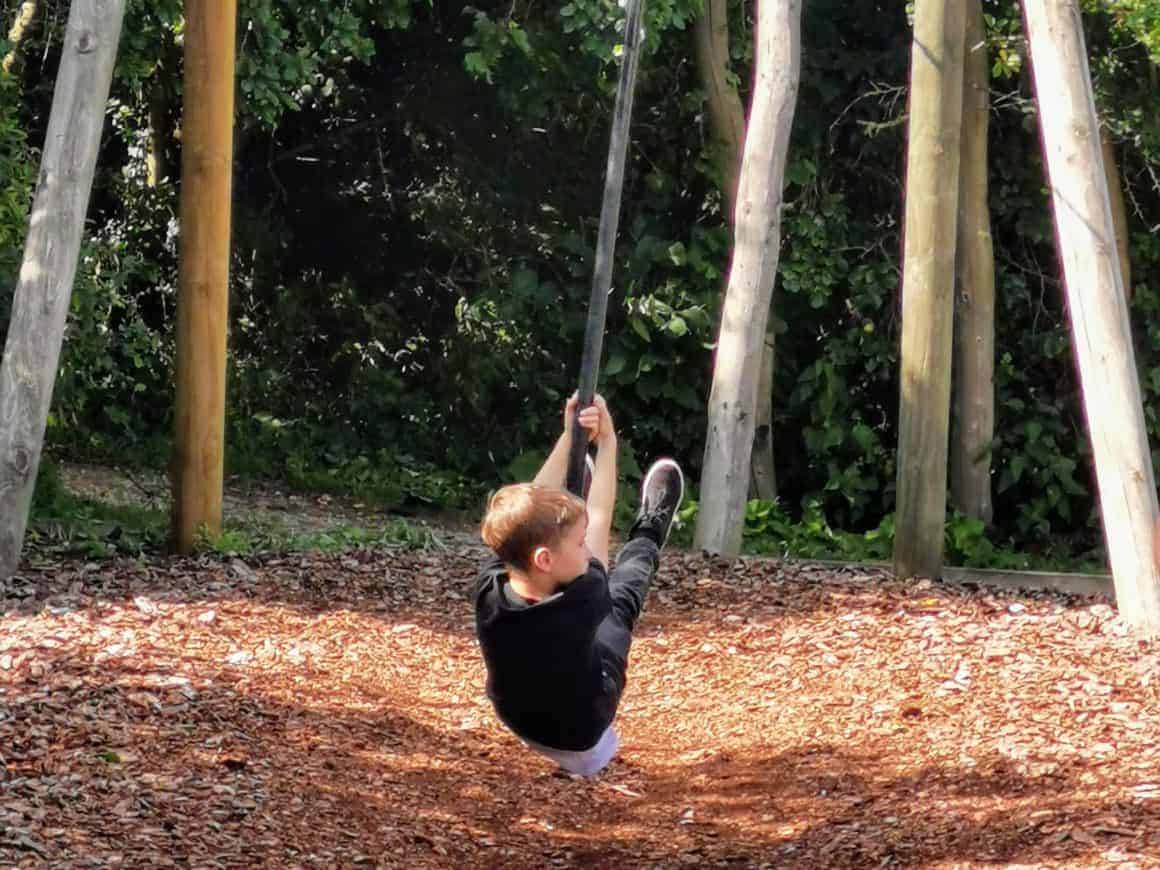 As our time at Gressenhall came to an end we took the children to the Adventure Play area to let off some steam and they certainly made the most of their time. The Adventure Play area is perfect for all ages with a smaller area for toddlers which is surrounded by a fence so you watch them play independently whilst monitoring the exit point.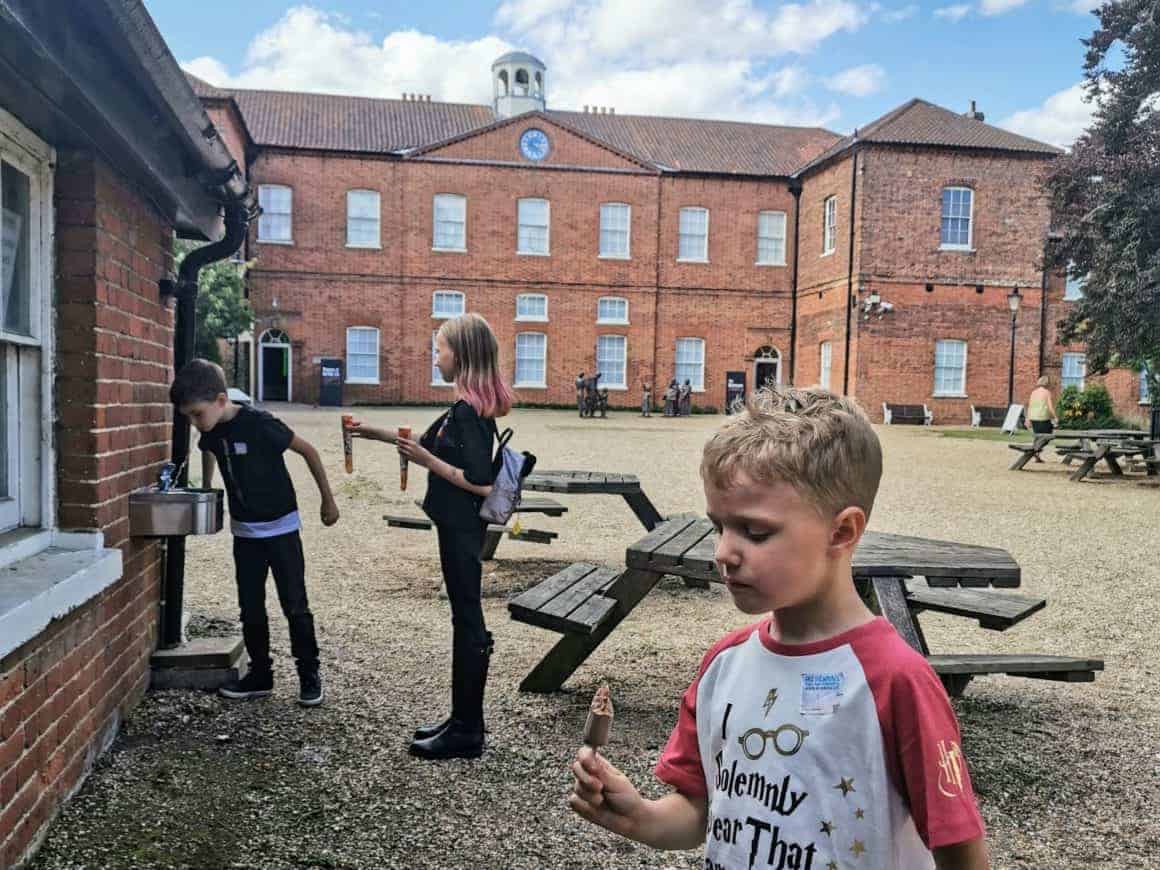 When the time came to go home I found it quite difficult to extract the Beans from the play area but I had an incentive up my sleeve. I remembered the gift shop sold ice creams and it worked a treat. We finished off our day at Gressenhall Farm and Workhouse with a refreshing ice cream in the Courtyard as well as a very amusing lesson for Albie in how to use a water fountain – needless to say he would have been just as well placed to have a shower!
What's On at Gressenhall?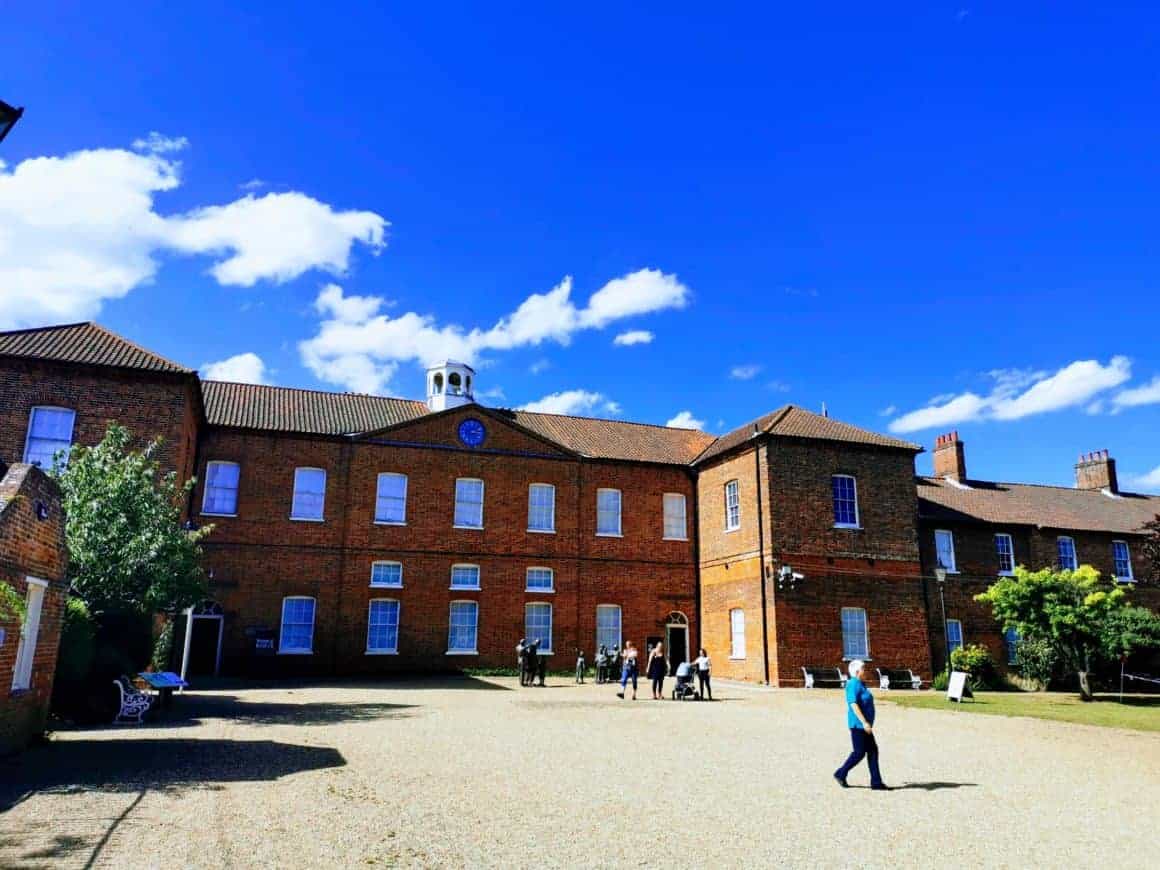 Hooray for Horses – until 11th August
Once Upon a Gressenhall – 12th August to 3rd September (excl 25/26th August)
Village at War – 25th to 26th August
Bat Night – 13th September
Heritage Open Day – Sunday 15th September
Horse Power – Sunday 29th September
Apple Day – Sunday 13th October
Awesome Autumn – 19th to 27th October
Norfolk Museums Pass
Gressenhall Farm & Workhouse is part of the Norfolk Museums group and as such can be accessed with the Norfolk Museums Pass which offers subscribers unlimited admissions to all ten museums from just £34.20 for the year.
Subscribers will also have access to these great benefits:
Unlimited admissions to the best museums in Norfolk
Discounts on events, talks and tours as well as in the shops and cafes
Fast track admission at Norwich Castle
Regular emails about events and exhibitions
Treat your friends with an additional accompanied guests pass (optional extra)
10% Gift Shop Discount
If you are planning on visiting the shop, tell them you heard about the discount here at Mummy Matters and quote the code 'Summer Fun' they'll be given a voucher for 10% off in the shop.
To see all photographs from our day out, head to our Facebook page here.