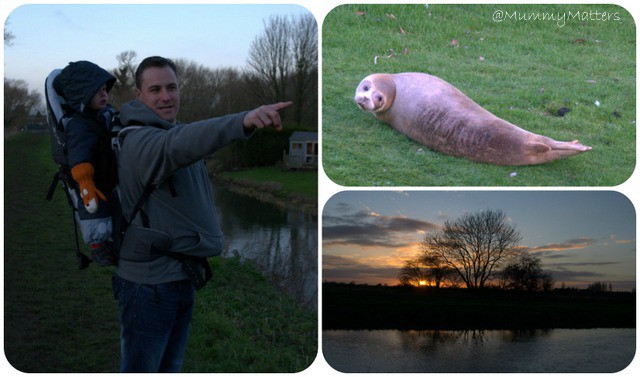 We saw the stray seal . . .
Our town made it onto the BBC news a couple of weeks ago when a Wild Seal was spotted swimming in the River not far from our home. One of the Mums from Little Bean's class had heard about the Seal sightings and so armed with her camera she set off for a walk with her son and took some amazing images of him which are now being used on the BBC News website. Kerry is an awesome photographer and this isn't the first time her photographs have been used by Nationwide media.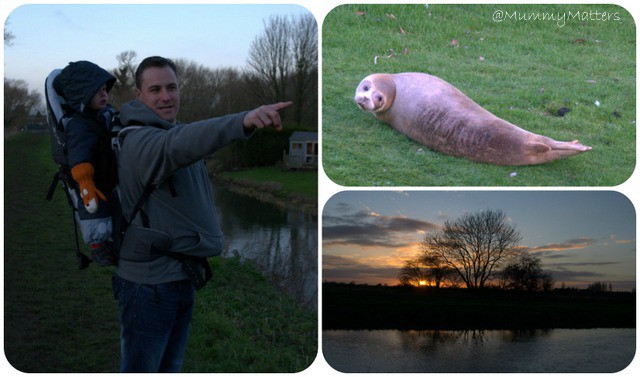 This weekend whilst Curly was here we decided that we too would go in search of the seal and so once Jelly Bean had woken from his afternoon nap we popped him into the Kiddy adventure pack and visited Low Locks. Sure enough, there he was lounging on the banks of the River Welland in someone's back garden. He has obviously had a lot of visitors as he didn't bat an eyelid at our arrival or the Beans shouting to him despite our best efforts to keep them quiet.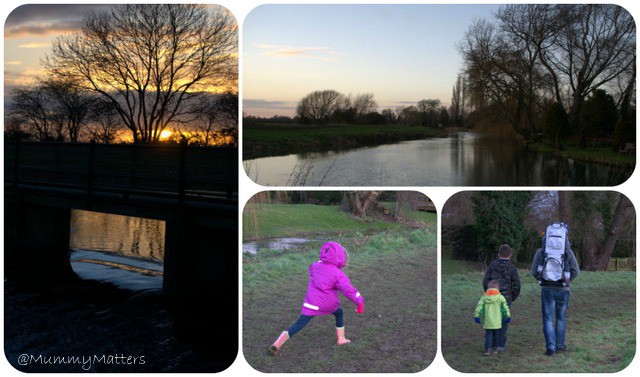 It was a pretty muddy old path but thankfully we had gone well prepared, Little Bean said that she was doing her very best 'squelching' in the mud.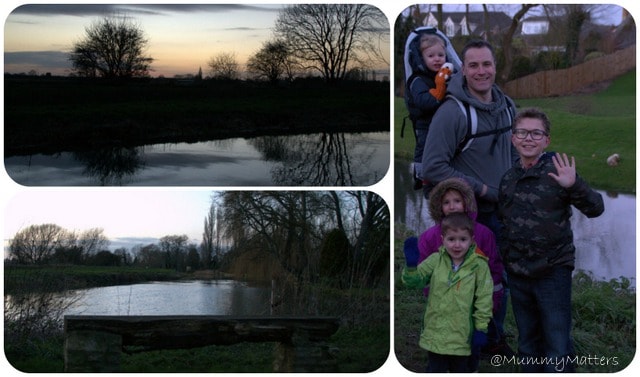 It was a freezing cold day but just like last week we managed to keep the children moving using the Power of Chi thanks to Lego Chima!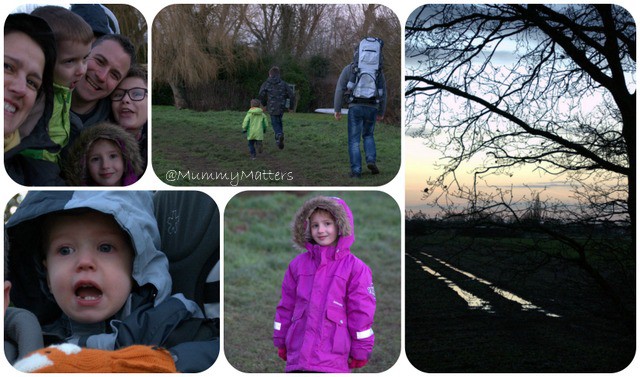 It was lovely to walk somewhere different and it's definitely somewhere we will be walking again soon. It also gave me the opportunity to get my camera out and practice some low light shots (which is an area I struggle with).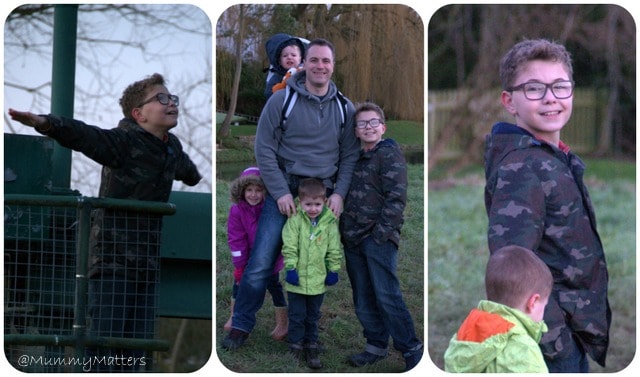 Curly was on top form giving us his best 'Titanic' impression. He is very much the joker and has a wicked sense of humour which never fails to amuse his younger siblings.
Our walk was very much a last-minute decision but we are so glad that we did get out for some fresh air and the chance to see the seal. It was such a cold afternoon but the Beans still enjoyed it and loved snuggling up under the blanket when we got home for family film night. A lovely end to a great family weekend.
What did you do at the weekend?