Save the date: We're Going on a Bear Hunt
In case you haven't been to the shops this week or spotted it online, We're Going on a Bear Hunt was released on DVD on 6th February and WE are very excited about it! Watching We're Going on a Bear Hunt was a family affair for us over the Christmas period so the Beans were over the moon when they heard that it was coming out on DVD.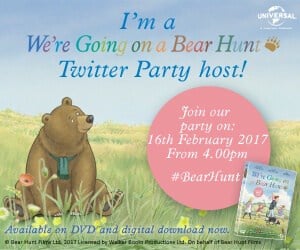 Well, for much of the country, next week is Half Term and the Bear Hunt fun is set to continue. On Thursday 16th February from 4 pm until 6 pm a group of fun-loving family bloggers (including myself) will be getting stuck in with the "We're Going on a Bear Hunt DVD Twitter Party".
We are going to be decorating biscuits, munching on popcorn whilst watching the DVD, keeping the little ones busy with Activity Sheets and playing a few party games. Why don't you pop along and join us? During the party there will be online spot competitions and more fun and games to take part in, so make sure your laptop, PC or smart device is ready to go as soon as the party starts. Don't forget to use #BearHunt in all of your tweets.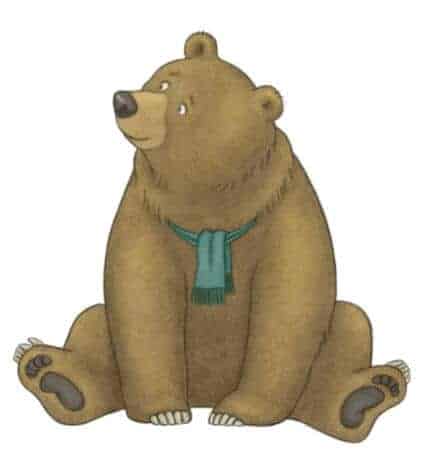 If you can't wait to start the #BearHunt fun then pop over to this post which I published before Christmas with FREE Activity Sheet downloads.
See you next week!